There's still a few spots avaialble for Matt Stuart's weekend street photography workshop at the Leica Store LA on January 30 – Feb 1, 2015. Matt is being joined by fellow In Public member, Blake Andrews, and this is a rare opportunity to learn from these two of the top names in street photography. Hit the jump for all the details.
Matt Stuart Street Photography Workshop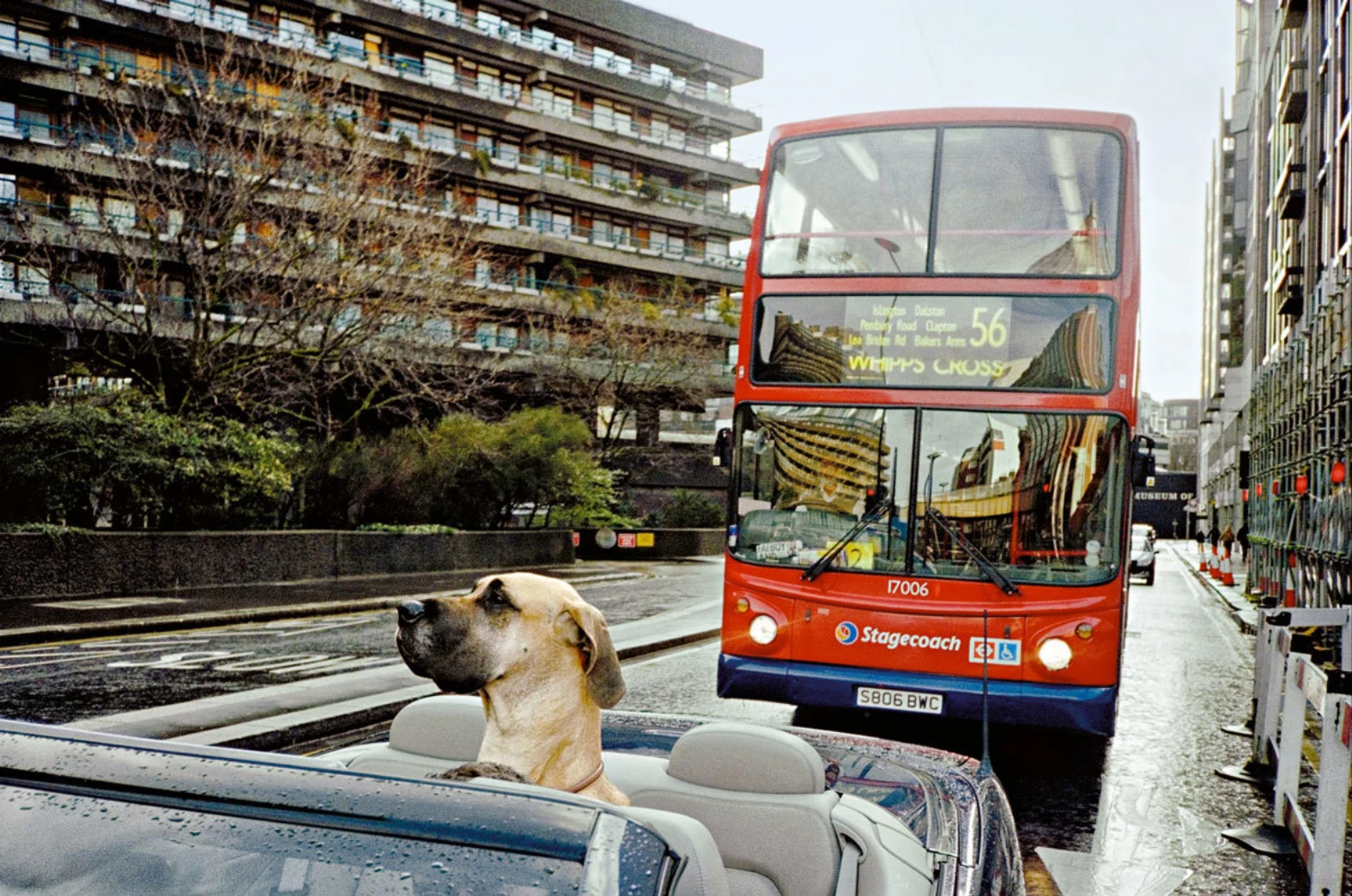 Matt Stuart has been shooting on the street for the past 18 years and is a member of the prestigious In Public collective. His images don't rely on simple compositional hooks and rely heavily on human bonds and emotion. Humor plays a large part in his photographs which are often whimsical as he encounters unusual circumstances in his walking life.
Matt has been conducting In Public workshops around the world for the past several years and his genuine passion and hands-on advice drives his students success. Here's a video from a recent workshop in Paris:
The LA Matt Stuart street photography workshop is happening on Jan 30 – Feb 1, 2015 at the Leica Store LA. It's a beautiful venue with a large gallery space, an excellent book store, and every piece of Leica gear you can imagine. My understanding is that some Leica gear will be available for loan as part of the workshop so if you're itching to try out an M 240 or even a Monochrom this could be your chance!
Here's the workshop description from Leica:
Leica Street Photography Weekend with Matt Stuart

Join the Leica Akademie for a fun and intensive three day workshop with photographer Matt Stuart in Los Angeles! Designed to provide inspiration to intermediate and experienced photographers alike, this program provides the rare opportunity to receive hands-on critical feedback, both in the classroom and on the street from one of the UK's leading contemporary street photographers. The session will kick off with a presentation by Matt Stuart highlighting the work of iconic street photographers that have inspired him followed by a comprehensive discussion on techniques and tips for shooting effective street images. Stuart will share some do's and don't of working on the street as well as the stories behind his images.

Topics covered include:

A short history of street photography
Why shooting with a rangefinder is like riding a bike.
Skateboarding & photography
Focusing quickly
Moving from inspiration to finding your own style.
Strategies for editing.

This experience combines theoretical discussion with practical assignments engineered to challenge how you think about making images. The format provides morning, afternoon and early evening shooting sessions, followed by one on one critiques and a group review to conclude the workshop on Sunday.
Matt has announced that he's being joined by special guest photographer Blake Andrews. Blake is also a part of In Public and is an amazing street photographer in his own right in addition to his amazing blog, B. The two have worked together on workshops in the past and their combined talents will make this workshop something to remember.
The cost of the Matt Stuart street photography workshop is $599 USD. For more information or to register:
Matt Stuart Street Photography Workshop In LA
Matt Stuart and Blake Andrews links:
Matt Stuart on iN-Public.
Matt Stuart's personal website.
Blake Andrews on iN-Public.
B by Blake Andrews.
You can reach the Leica Store LA online at:
Leica Store LA website.
@LeicaStoreLA on Twitter.
Leica Store LA on Facebook.
What's your take on the Matt Stuart street photography workshop with Blake Andrews? Are you going to attend? Or do you think workshops are over-rated? Post your ideas in the comments below and keep the conversation going!