The Ricoh GR is one of the all time great compact cameras for street photography with it's stealthy operation and amazing lens. But time marches forward and the all new Ricoh GR II has been announced. And it's pretty much the exact same camera as the original GR but they've added Wi-Fi. Cue the marching band! Hit the jump for more info.
This Is The Ricoh GR II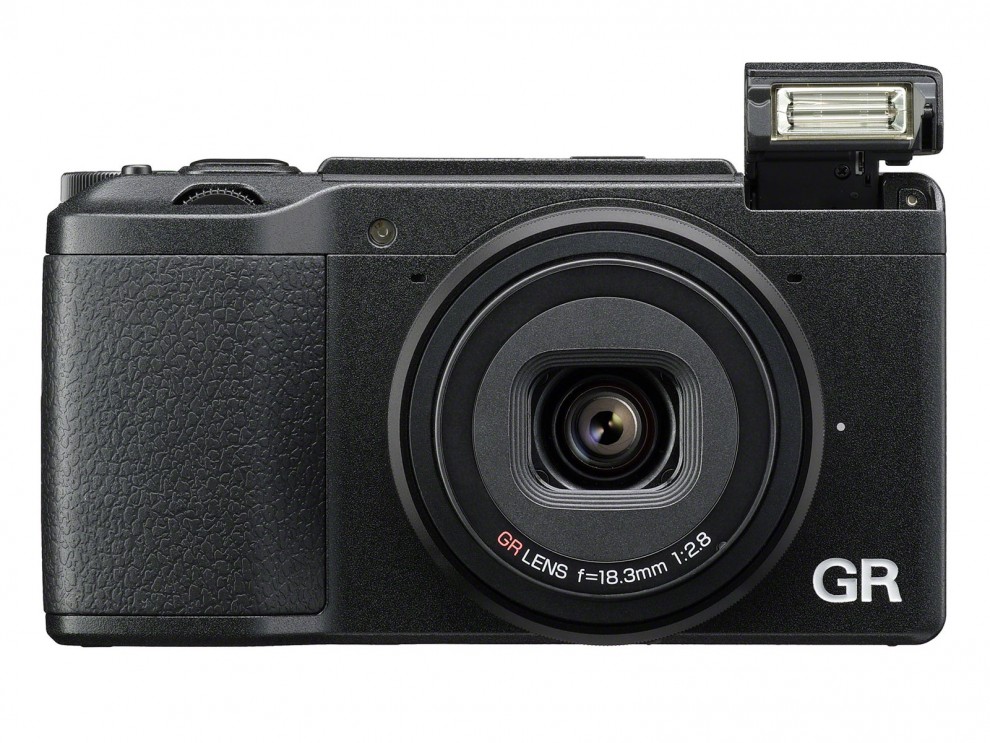 Look familiar? It should…
Fans of the original Ricoh GR are going to recognize a lot in the GR II. Same compact size and excellent build quality. Same 16.2 megapixel APS-C sensor with a max ISO of 25600, and the same 28mm (35mm full frame equiv.) f/2.8 lens. Same same same.
What's new? Well in all fairness they did add Wi-Fi and NFC so you can wirelessly connect the camera to your phone. Unlike Sony's wireless implementation that requires a specific app the Ricoh GR II will let you view images in any browser on your smart phone.
Other modest improvements include an updated GR Engine V with more accurate white balance and improved noise when shooting and higher ISO settings. You also get 1 second start-up and shut-down times, slightly quicker autofocus, a new top shutter speed of 1/2500, and a larger buffer so you can shoot up to 10 consecutive RAW images at 4fps.
Yawn.
Rioch GR II At B&H.
Ricoh GR II At Adorama.
StreetShootr's Take
Soo… Does anybody care about the Ricoh GR II? The improvements are modest at best and my recommendation is quick and simple. If you're looking for a compact camera for street photography:
BUY AN ORIGINAL RICOH GR IMMEDIATELY!
Seriously, the original Rioch GR is still 95% of the camera of the Ricoh GR II and it's currently selling for $599. Plus Adorama is throwing in a Ricoh GF-1 TTL flash worth $200 bucks (other retailers have similar deals on the original GR). This one's a no brainer but you might want to act fast as there's no telling how long the original GR is going to be available.
Buy Original Ricoh GR At Adorama For $599!
What's your take on the Ricoh GR II? Yawn of the century? Or a decent upgrade to an otherwise excellent and stealthy street camera? Post your ideas in the comments below and keep the conversation going!