Legendary Magnum photographer Bruce Gilden is well known for prowling the streets of Manhattan with his trust Leica M6 as he waits for the right moment to pop up and flash his subjects. Creating captivating images of people caught between moments as they suddenly realize someone is taking their picture. But his latest project is shot with digital equipment it's interesting to see how the move to electronic film has affected his image making. Hit the jump for more info.
Bruce Gilden Digital Work In Paris Subway Stations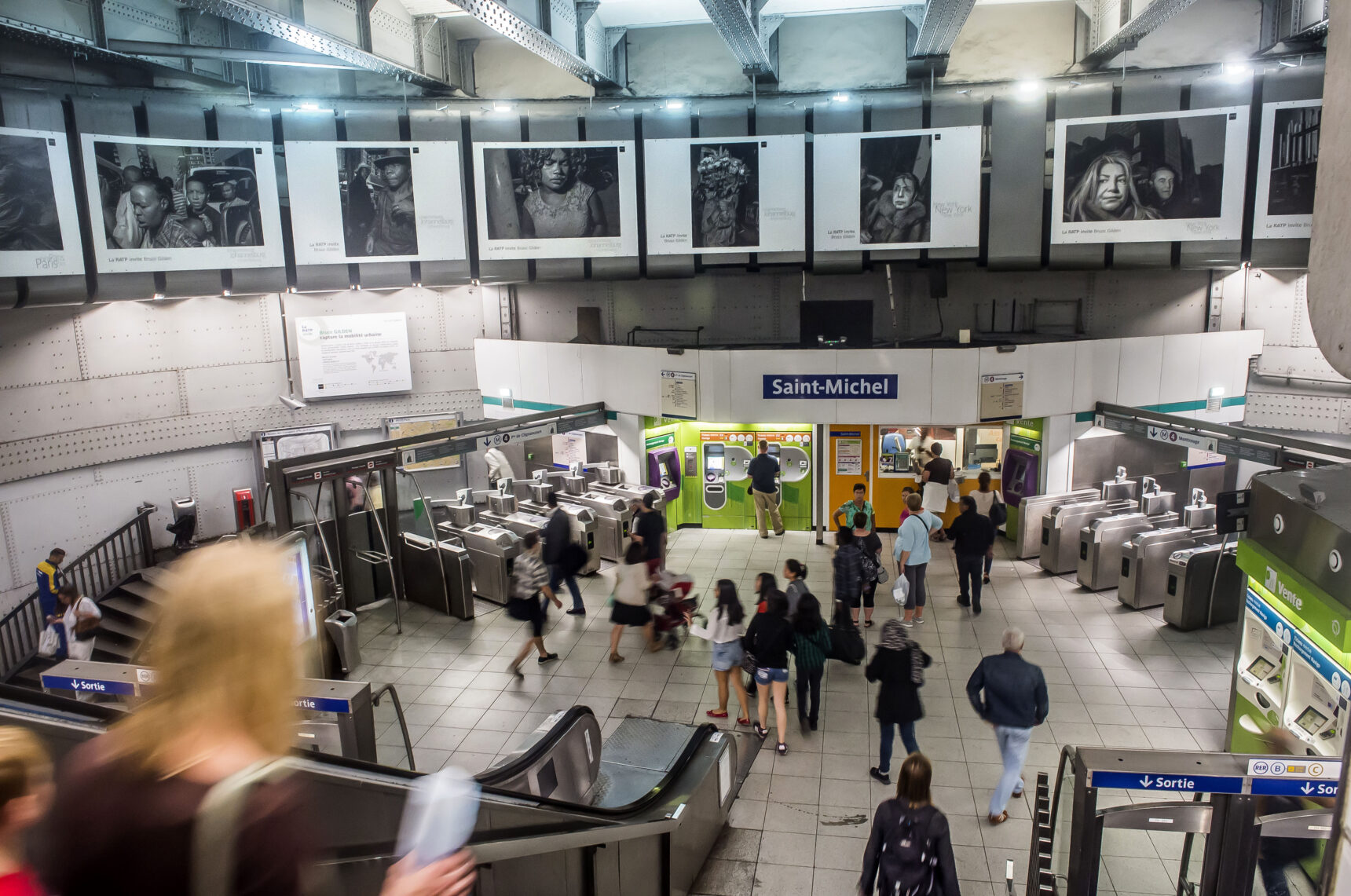 Bruce Gilden's photographic project for RATP (Régie Autonome des Transports Parisiens) is on display in 16 stations of the Parisian Metro from June to October in addtion to the Polka Gallery in Paris, from June 23 to July 4, 2015. The project includes 41 large scale images taken in Johannesburg, Hong Kong, Manchester, New York and Paris.
The Magnum photographer has been photographing people on the move for decades so he felt a show in a series of subway stations was the perfect venue for his work. He talks about the project in a recent video:
My whole life, I've been photographing people who are on the move in all various cities of the world.

Not only can I work in a place that I know, but I can work very fast in a place that I don't know. I mean I'll figure it out.

I know right away what streets I like and what streets I don't. And I'll just go up and back on that street all the time, all the time, all the time, all the time. And then I'll stand on the corner and I'll wait for something… boom, boom. I'm fortunate because I know what interests me. And I know how I want to get it.

I don't take many pictures. Even this series, was all done digitally.

There's a picture with a father and a son. He's holding him and looking at me like I'm going to take his son, you know? Strong.

I do a lot of verticals. Coming in like this there's less things on the side so it's more dynamic and more powerful. I put the view in the middle of the action.

My pictures have a lot of feeling. Because the people I photograph, I'm interested in.

I come from a very tough emotional background. And I'm dealing with people, lots of times, who also have a tough emotional history. There's something going on in those eyes. I'm attracted to them because I always felt I was an underdog myself. Underdogs like underdogs, you know?

Ya, those people are me!
Wait, did he just say he shot the series digitally? Bruce Gilden shoots digital? Yup!
No word on what he's using but considering he's a long time Leica guy I'd say it's safe to say he's packing a Monochrom of one sort or another.
UPDATE: I heard back from Bruce Gilden's camp and he shot this project using a plain old Leica M 240. So there you have it!
You can see all of the images for the RATP project on the Magnum website:
Bruce Gilden Digital Urban Mobility For RATP.
And international street photographer Eric Kim posted a video walkthrough of the show at the Polka Gallery in Paris:
StreetShootr's Take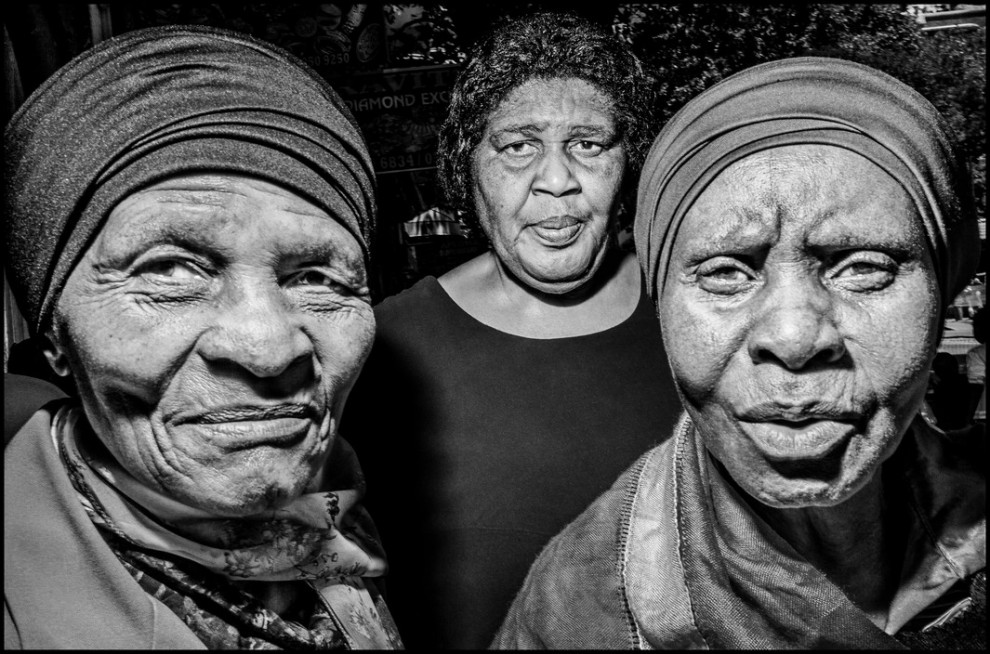 I have to admit that the digital vs. film debate is getting a little long in the tooth but I always find it interesting when old time shooters make the switch and how that changes their images. Now, Bruce Gilden has been shooting on the street for the past 40 years so he's going to get good results if he was shooting with an old shoe. But there's a tangible difference with these shots that's hard to put my finger on.
There's a lot more depth to his composition with multiple subjects and points of interest extending all the way back into the frame. This isn't something that I normally associate with Bruce and it's not something that comes from shooting digital vs. film. But it's interesting nonetheless.
And is it me, or are these images looking a bit over-processed? You can get a lot more dynamic range in post with a Leica Monochrom (if that's what he's using) M 240 but this tends to create a really artificial looking images that I quite dislike. And that's definitely on display in these shots – Hopefully Bruce Gilden will tone this down a bit in future projects.