Bruce Gilden is best known for his gritty street portraits shot close-up with flash. His "in your face" confrontational shooting style mirrors his bulldog personality and he's not afraid to tell it like it is. So of course he should critique a bunch of art photography. Hit the jump for the best thing on the internet today.
Bruce looks at three images from a variety of photographers. Generally finding "something" good in a single photo that is disqualified by the general lack of substnce from the other photos in the group. It's amazing to hear Bruce go off on photos he hates as if he can't believe the thing even exists in the first place. Full Brooklyn bravado without pulling any punches.
You might show that to your uncle and he'll say, "Wow, that's great!" Okay? But your uncle doesn't know shit about photography.
Bruce doesn't hate everything though and eventually finds some kind words for the last set of photographs. While he doesn't really care for the images individually, Bruce appreciates them as a group. He's glad that the photographer chose photography to express her innermost emotions and admits she's doing a good job.
That's high praise from Bruce Gilden.
Who The F*$k Is Bruce Gilden?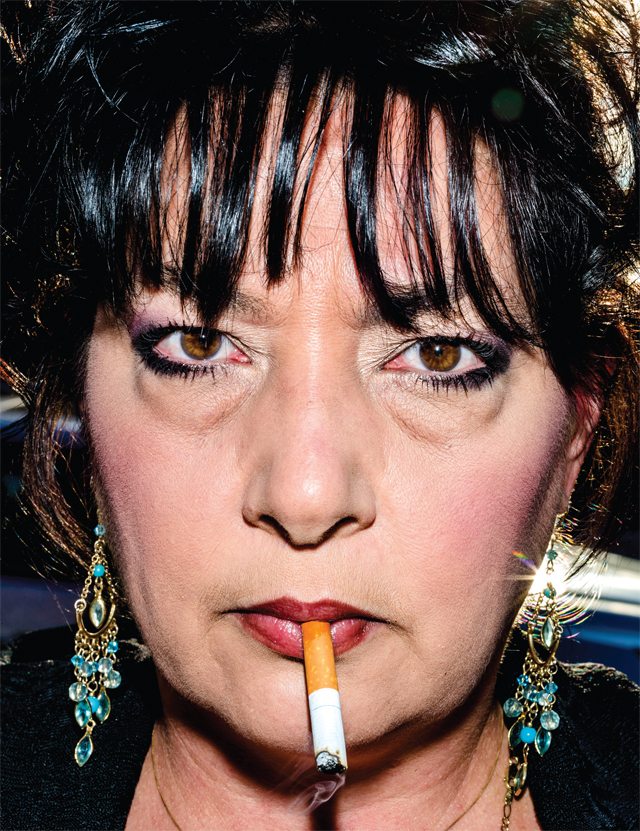 Bruce Gilden started photographing in 1968 and has been a member of Magnum for the past decade. He's best known for his close-up portraits of people photographed candidly using black and white film and a flash. He can be seen popping up and surprising his subjects as the flash pops. Snapping that brief moment between surprise and recognition that has defined his trademark visual style.
Bruce has published many books but 2003's Coney Island stands out as both a love song to the coastal town and a stern reprisal of its inhabitants. Definitely my favorite body of work from him and worth checking out!
His more recent work called "Postcards From America" features extreme close-ups of peoples faces in color and this work led to a Guggenheim Fellowship in 2013 and continues to shoot on the streets in his home of Brookyln, New York.