A Mary Ellen Mark Workshop has been announced for Halloween in New York City on October 24-26, 2014. The weekend workshop will be a combination of lecture, shooting, portfolio review and critique and participants will be encouraged to shoot on the streets of NYC using the many Halloween events as a backdrop. Hit the jump for more info.
Mary Ellen Mark Workshop: October 24-26, 2014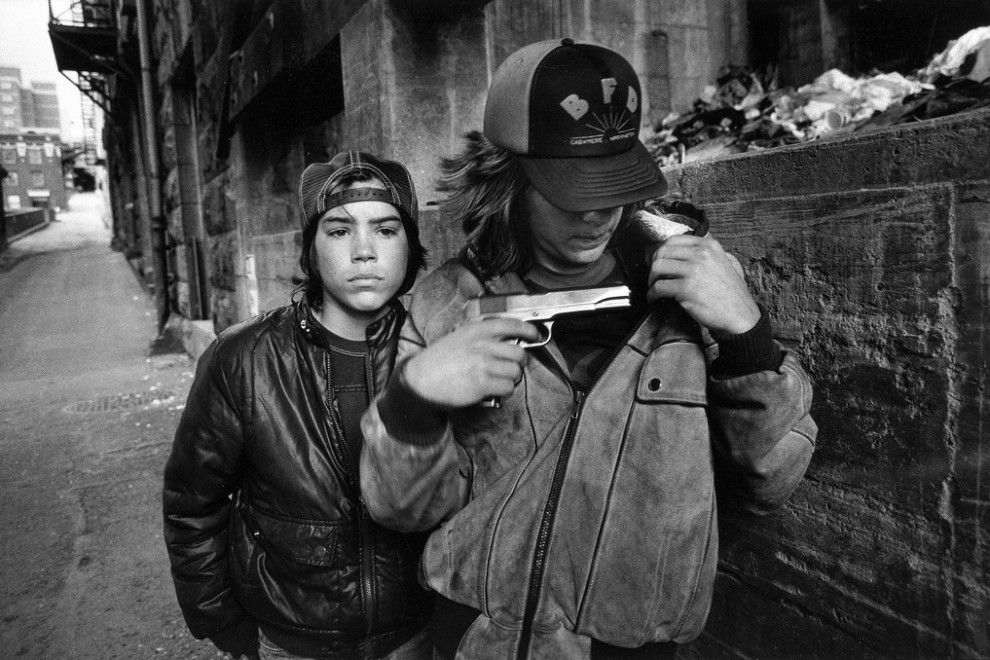 This weekend workshop is a combination of lecture, shooting, portfolio review & critique. Class size is limited to 15 students.
Mary Ellen will provide a review of your portfolio and offer guidance on any projects you might be working on. She will talk about her library and how she runs her photography business. There will be a slide show and screening of films produced by her and her husband, Martin Bell. Portfolio reviews on Friday evening and Saturday morning. The class will be encouraged to photograph the various Halloween events around the city on Saturday and Sunday and all students will be able to submit up to 10 contact sheets after the workshop which Mary Ellen will edit with comments and return to you.
Requirements
This class is for experienced photographers. Attendees should bring their portfolio to the class for review. Prints only, no slides. Computer print-outs are fine.
Dates & Location
The workshop will take place at Mary Ellen's office & studio in SoHo. Friday Saturday and Sunday, October 24-26.
Price & Payment
The course fee is $1000. Payments by cash, check, money order, or PayPal are accepted. Full payment will be due by October 10, 2014.
My Take
Mary Ellen Mark is a true living legend of photography. Her work is at once stark and intimate and reveals the inner turmoil of her subjects with a gentle, almost motherly hand. So many workshops you run into are going to be about taking pretty pictures this or how to frame your picture that but my sense is that this is the real deal. Everything I've ever seen from anyone who has taken one of her workshops has been positive.
No doubt this will be an expensive weekend but the opportunity to learn from someone as accomplished as Mary Ellen Mark doesn't come along every day. No doubt it will sell out so register early if you're interested.
More details and registration at MaryEllenMark.com.