The new Fuji 23mm f2 is a fast and compact prime lens with a 35mm full frame equivalent field of view and blazing fast auto focus performance. Is this the ultimate lens for Fuji X street photographers? Hit the jump for my Fuji 23mm f2 street photography review!
Fuji 23mm f2 Video Review
Fuji X street photographers have been waiting for a great all around street photography lens since the X-Pro1 was released way back in 2012. And the wait is over! I spent a few weeks shooting with the brand new Fuji 23mm f2 lens and it was a pleasure to use from start to finish. It's quick to focus, light weight and produces amazing images with a unique character that never failed to impress.
Let's have a closer look!
Design / Build Quality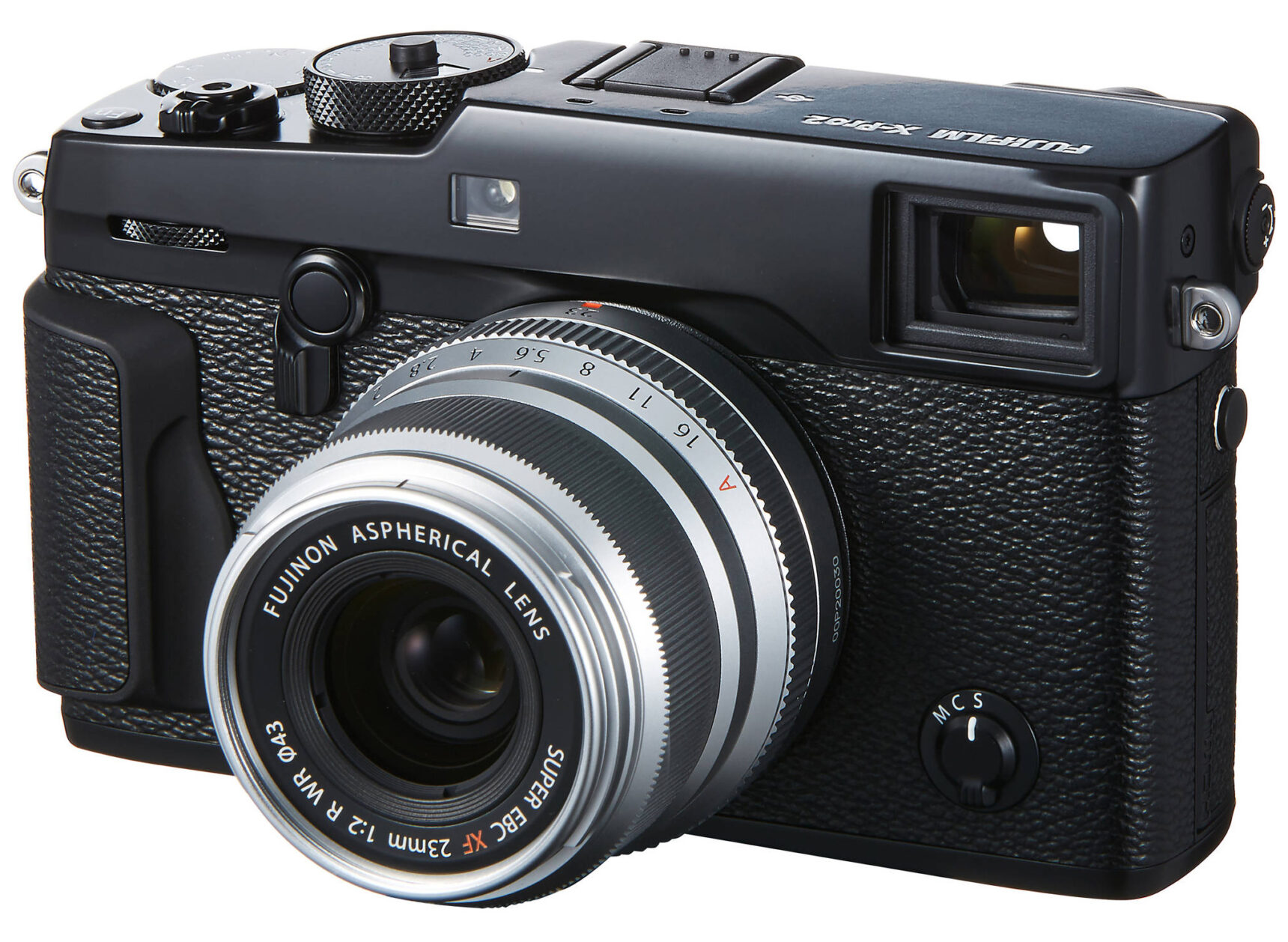 The Fuji 23mm f2 features an all metal construction that is light weight and solid feeling in hand. It just feels well made.
The lens weighs a slight 180 grams and balances perfectly on both the Fuji X-Pro2 ant X-T2.The manual focus ring is smooth and easy to grip and the aperture ring is clicks confidently in place in 1/3 stop increments. It's a touch longer than the 35 f2 (52mm vs. 45.9mm) but shares the same 43mm filter size.
This lens features Fuji's "tapered barrel" design so it doesn't block the optical viewfinder of the X-Pro2. With the lens hood attached you can see the lens in the bottom corner of the OVF but it just barely touches the corner of the 23mm frameline. It's an interesting choice for lens design but one that works well with Fuji's retro body aesthetic.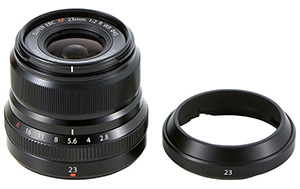 The Fuji 23mm f2 is designated as WR for Weather Resistant. And when combined with an X-Pro2 or X-T2 you've got a weather resistant system that I wouldn't hesitate to use under any weather condition. Now, I wouldn't submerge my camera under water but it's nice to know I don't need to run for cover at the first sign of rain.
Finally, the lens is available in both silver and black finishes even though the X-Pro2 and X-T2 are only available in black. The silver looks great (I'm a fan of silver lenses on black bodies) but I have a feeling most people will go with black.
35mm Full Frame Equivalent Field Of View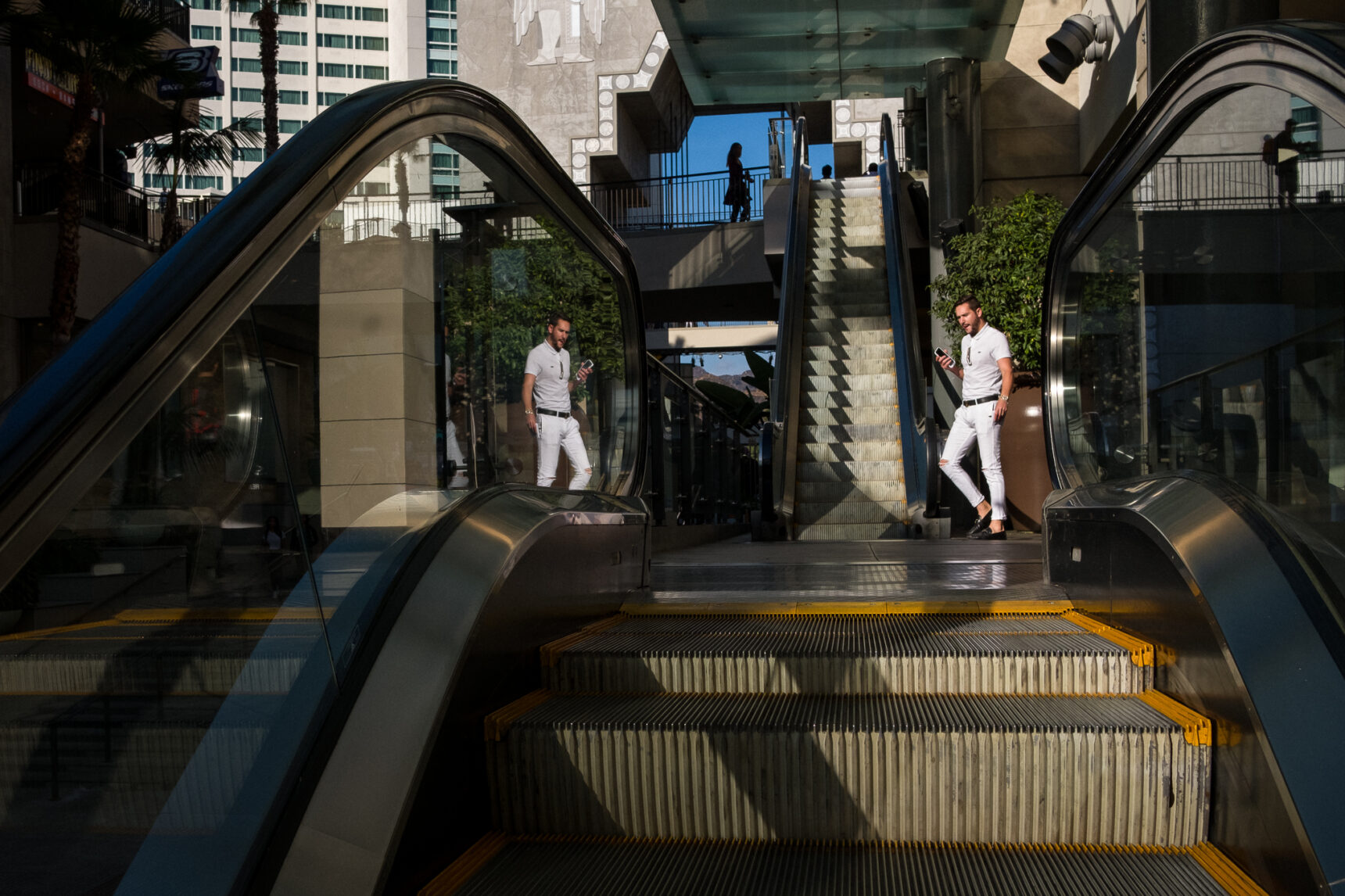 I'm a 35mm (full frame equivalent) kind of guy. It's really about the way my brain works – I can walk up to a scene and put the camera to my eye and the framing is exactly where I expected it to be. I know a lot of guys like 50mm and even more like 28mm but for me it's 35mm or nothing.
Fuji cameras use APS-C size sensors with a 1.53X crop factor. To get a 35mm field of view (essentially the width and height of the frame) you need to use a 23mm lens. Up until now the only option was the excellent Fuji 23mm f1.4 lens but this thing is gargantuan. Seriously, it's about the size of a coffee cup sitting on the front of the camera and not at all something I'd want to lug around for a day of shooting.
When the Fuji 35mm f2 was announced earlier this year I was excited by the prospect of a 23mm f2 following and it's finally here. Score one for the good guys!
Blazing Fast Autofocus Speed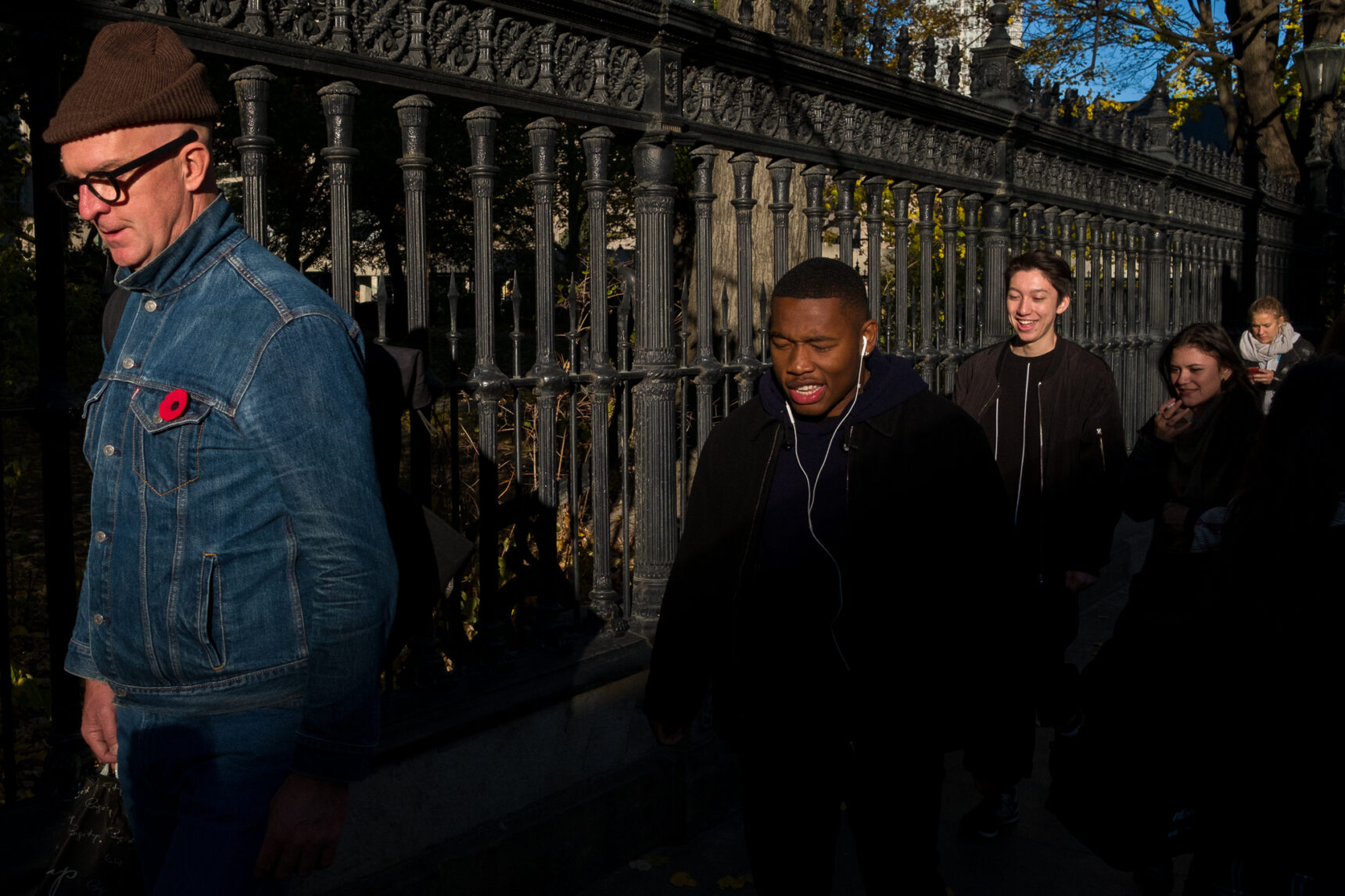 Generally speaking most autofocus systems are good enough at this point. But put the Fuji 23mm f2 lens on a Fuji X-Pro2 or X-T2 and you've got a speed champion. I tested the lens on an X-Pro2 using the latest firmware and focus was snappy and reliable in all lighting conditions. No hunting, no weirdness. Just instant focus in whatever direction I pointed the camera.
Fuji achieves this with an "inner focus af system" that uses a stepping motor to move the relatively small focusing elements in the middle or rear of the lens. The result is a fast and nearly silent autofocusing system that can lock focus in as little as .05 seconds. Sounds good on paper but I can tell you it's astonishingly fast in real life.
I typically use my cameras in manual focus mode and keep my lenses set at their hyperfocal distance. I'm an old-school shooter that grew up before auto focus was even a thing so it's the way I'm comfortable working. But the autofocus performance is so good here that there's nothing really stopping me from using autofocus full time. It's really that good.
It's More Than Just Sharp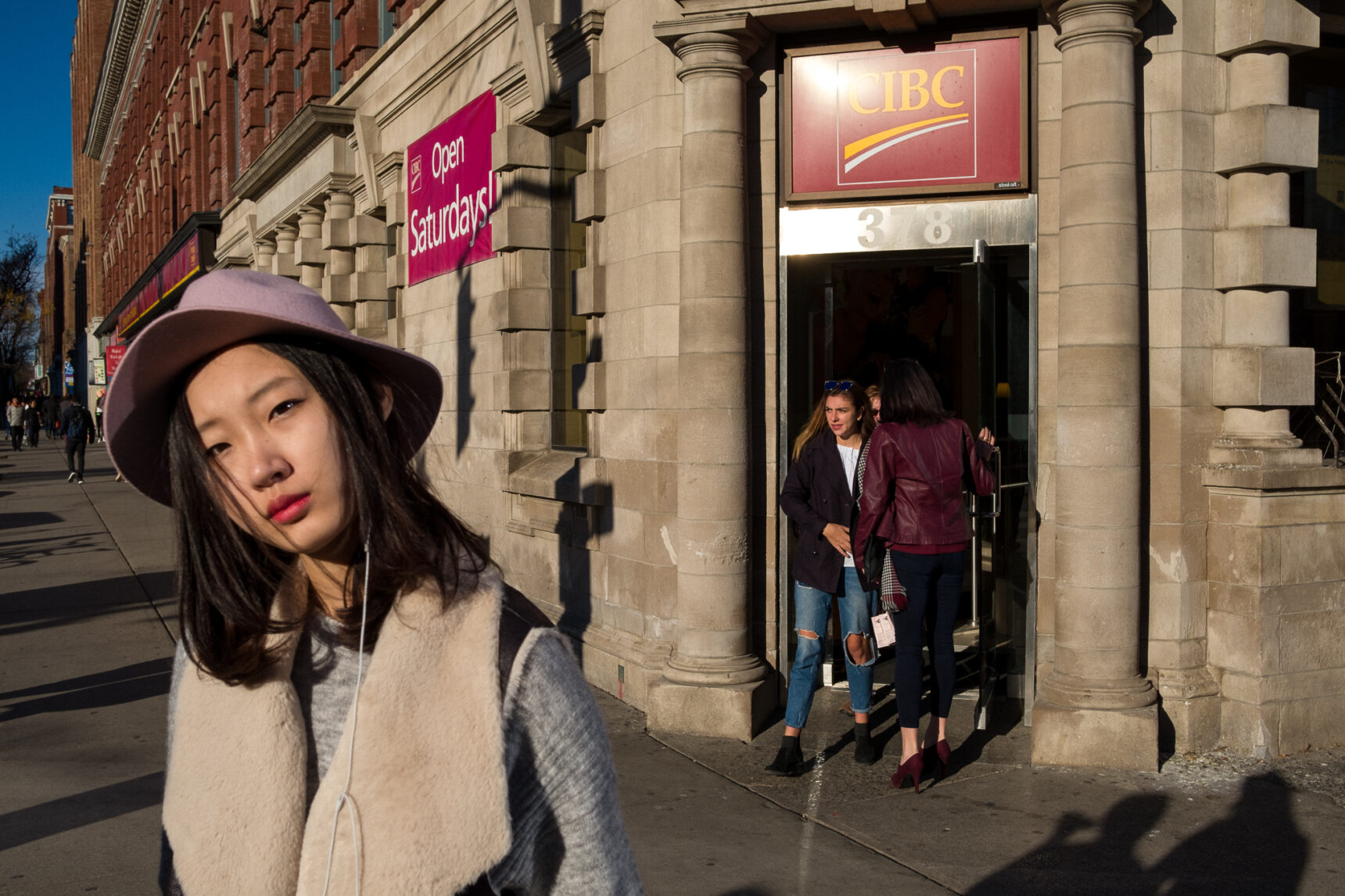 The Fuji 23mm f2 lens uses a modern lens design wtih 10 elements in 6 groups including 2 aspherical elements for edge to edge sharpness. The aspherical elements are also part of the focusing group to minimize performance fluctuations between different focusing distances. The lens is sharp with excellent color contrast under most conditions but sharpness isn't the only thing to consider.
The more I shot with this lens the more I realized it has it's own character. Now it's nothing like a Lomo lens that produces images that look as if they've been run through an Instagram filter. But the lens produces images with a clarity and crispness that is refreshingly sharp without appearing clinical. The color rendition local contrast produce images with an almost 3D quality. Images pop with a natural life-like tonality that defines the look of this lens without overpowering the photographer's vision.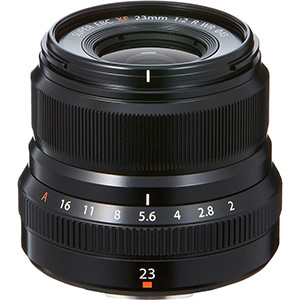 I could go on about the image quality of this lens – but have a look at the sample images on this page and decide for yourself!
A few people have reported that this lens is soft when shooting wide open at close focus distances (2 feet or less). But just about every lens in the world is sharper when stopped down than it is wide open so I wouldn't really worry about this.
Also I'm a street shooter so I honestly never shoot wide open. I'm an f8 and be there kinda guy and I can tell you that lens shines had excellent image quality in every situation that I photographed. I'd be remiss if I didn't mention this issue but it's not a deal breaker for me in any way.
Manual Focus Bliss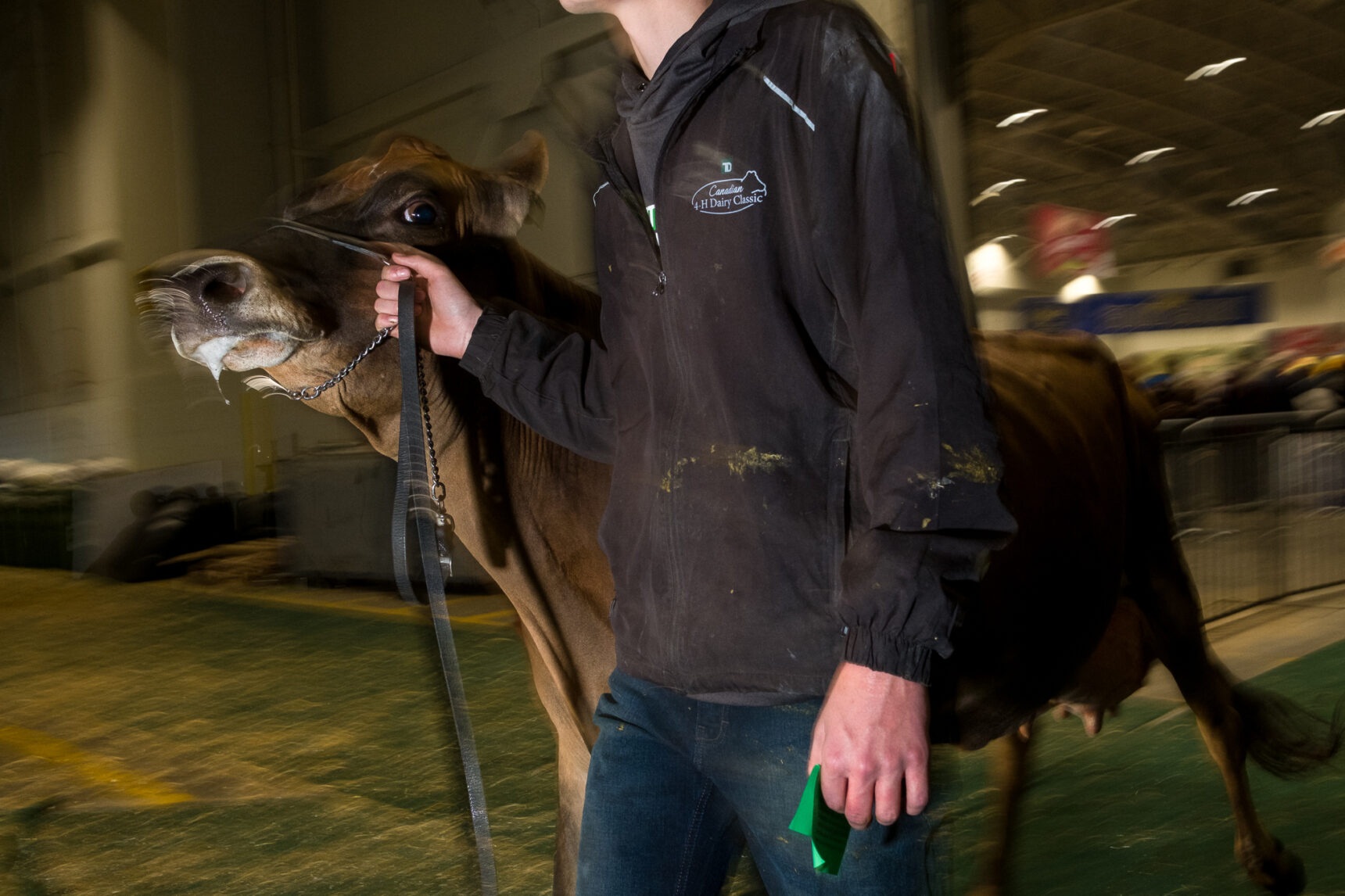 Like I said, I normally shoot in manual focus mode with the focus point set to the hyperfocal distance for the lens. For the Fuji 23mm f2 on an X-Pro2 I'd set the lens at approximately 12 feet at f8 and everything from about 6 feet to infinity is in focus. If I need to quickly focus on something a bit closer I can use back button auto focus to snap to a closer subject or quickly pull focus closer using the focus ring. It's not as quick as shooting with a manual lens like a Leica 35 'Cron but it gets the job done.
In the past, Fuji cameras have had notoriously inaccurate depth of field scales when shooting in manual focus mode. They've finally fixed this problem with the X-Pro2 (latest firmware) and the 23mm f2 lens!
Set your aperture at f8 and focus at 12 feet and the blue depth of field scale at the bottom of the viewfinder shows approxiamtely 6 feet to infinity as being in focus. Just the way it should be. FINALLY! Of course, the depth of field was still in the shot even though the in-camera scale was incorrect but it's nice to know you can use this scale when setting up your shots moving forward.
At the time of this post, this only works on the X-Pro2 (with depth of field scale set to film format in the menu) with the 23mm f2 lens but you have to think Fuji will eventually fix the problem across the board with all their cameras.
It's Really That Good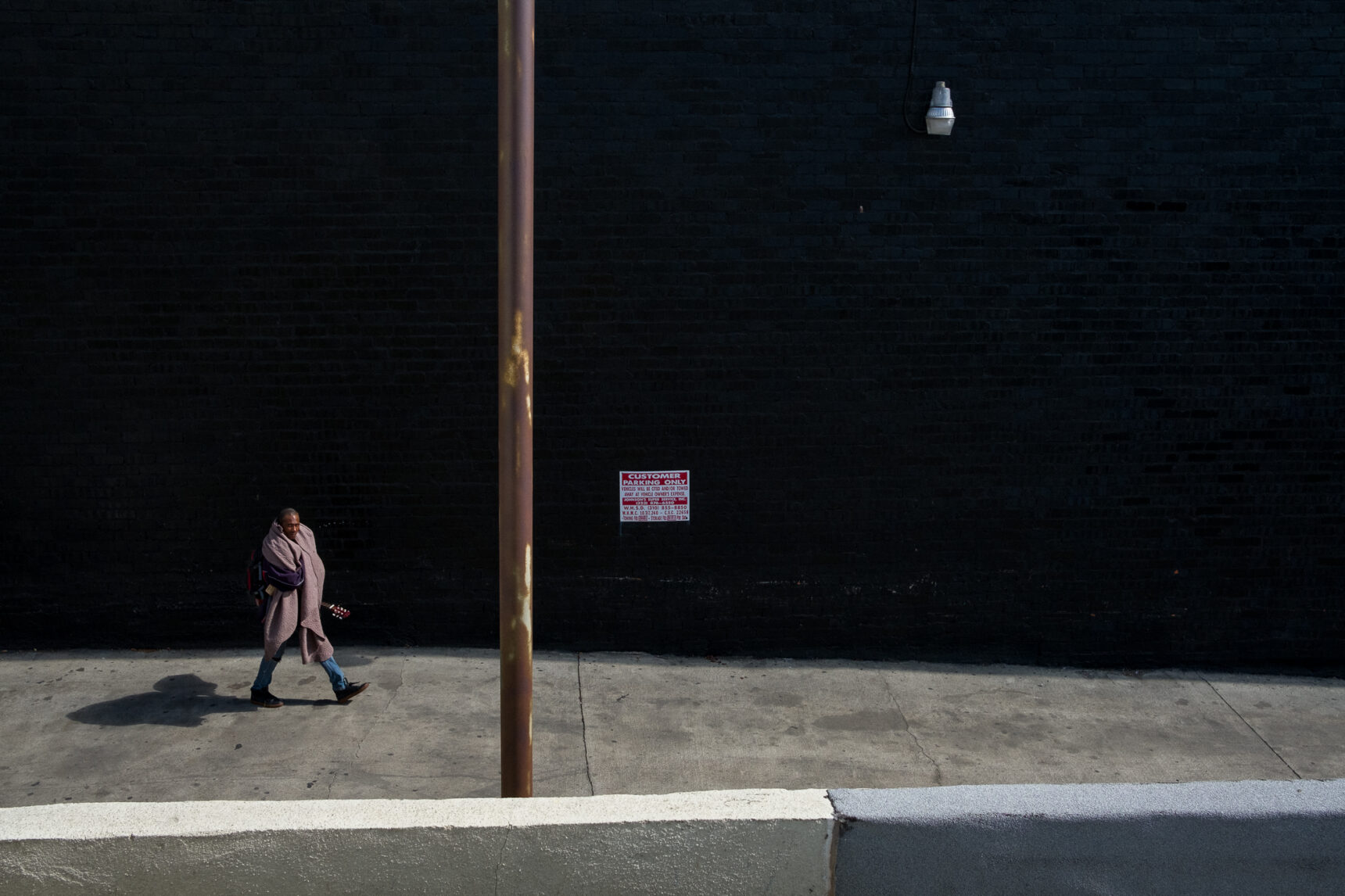 There's no doubt in my mind that this is an excellent lens for street photography. It produces beautiful images and has industry leading autofocus speed. If you're a Fuji X shooter and are looking for a 35mm full frame equivalent lens then this is the one to get.
Fuji 23mm f2 Pros:
Excellent sharpness when stopped down.
Beautiful color rendition and contrast.
Lens has its own unique character.
Finally a light weight and compact 35mm full frame equivalent prime!
Depth of field scale finally works with this lens on an X-Pro2.
Excellent price for a lens of this quality.
Fuji 23mm f2 Cons:
Lens feels a bit long with the lens hood attached
Can produce slightly soft results wide open at close focus distances.
So there you have it. Fuji X shooters finally have an excellent compact 35mm full frame equivalent prime lens and it's pretty sweet all around. The only question is whether to get it in black or silver!
---
The Fuji 23mm f2 is available online at your favorite retailer:
Fuji 23mm f2 (black) at B&H.
Fuji 23mm f2 (silver) at B&H.
Fuji 23mm f2 (black) on Amazon.
Fuji 23mm f2 (silver) on Amazon.
Canadian shooters can find the Fuji 23mm f2 at Canada's best camera store:
Fuji 23mm f2 (black) at CameraCanada
Fuji 23mm f2 (silver) at CameraCanada
If you prefer to shop local you can check Fuji's website for a brick and mortar retailer near you:
Fujifilm – Where To Buy Digital Cameras.
Please support StreetShootr and use one of the links on this page if you decide to purchase the Fuji 23mm f2 lens. I will receive a small commission that helps keep this site alive and growing. Thanks for your support!
More Sample Pics
All images on this page were shot using the Fuji 23mm f2 on an X-Pro2 body. If you'd like to see a few more sample images then check out my Halloween article which was also shot with the Fuji 23mm f2:
10 Things I Learned Shooting Halloween Street Photography In West Hollywood
---
What's your take on the Fuji 23mm f2 Street Photography review? The perfect lens for Fuji X street photographers? Or would you rather lug around the larger f1.4 version? Post your ideas in the comments below and keep the conversation going!