Every street photographer has their favorite focal length lens. Bresson shot with 50mm, Alex Webb is a 35mm guy and Winnogrand was fond of 28mm. I'm normally a 35mm shooter but when the Fuji 16mm f2.8 was announced I couldn't wait to give it a try! Is this going to be your next street photography lens? Hit the jump for my Fuji 16mm f2.8 street photography review to find out!
Fuji 16mm f2.8 Street Photography Video Review
The Fuji 16mm f2.8 R WR is the latest "Fujicron" lens to hit the market. Fujicron is the pet name photographers have given Fuji's line of weather sealed compact prime lenses that feature Fuji's iconic tapered barrel design. And just like Leica's legendary Summicron lenses all of the Fujicron primes are all f2.
Well… up until now.
The 16mm actually comes in at f2.8 to keep the size under control… but it's clearly part of the same family of lenses from Fuji so I'm still going to call it a Fujicron. And you can't stop me from doing it.
FUJICRON!!
Let's Talk About Specs, Baby!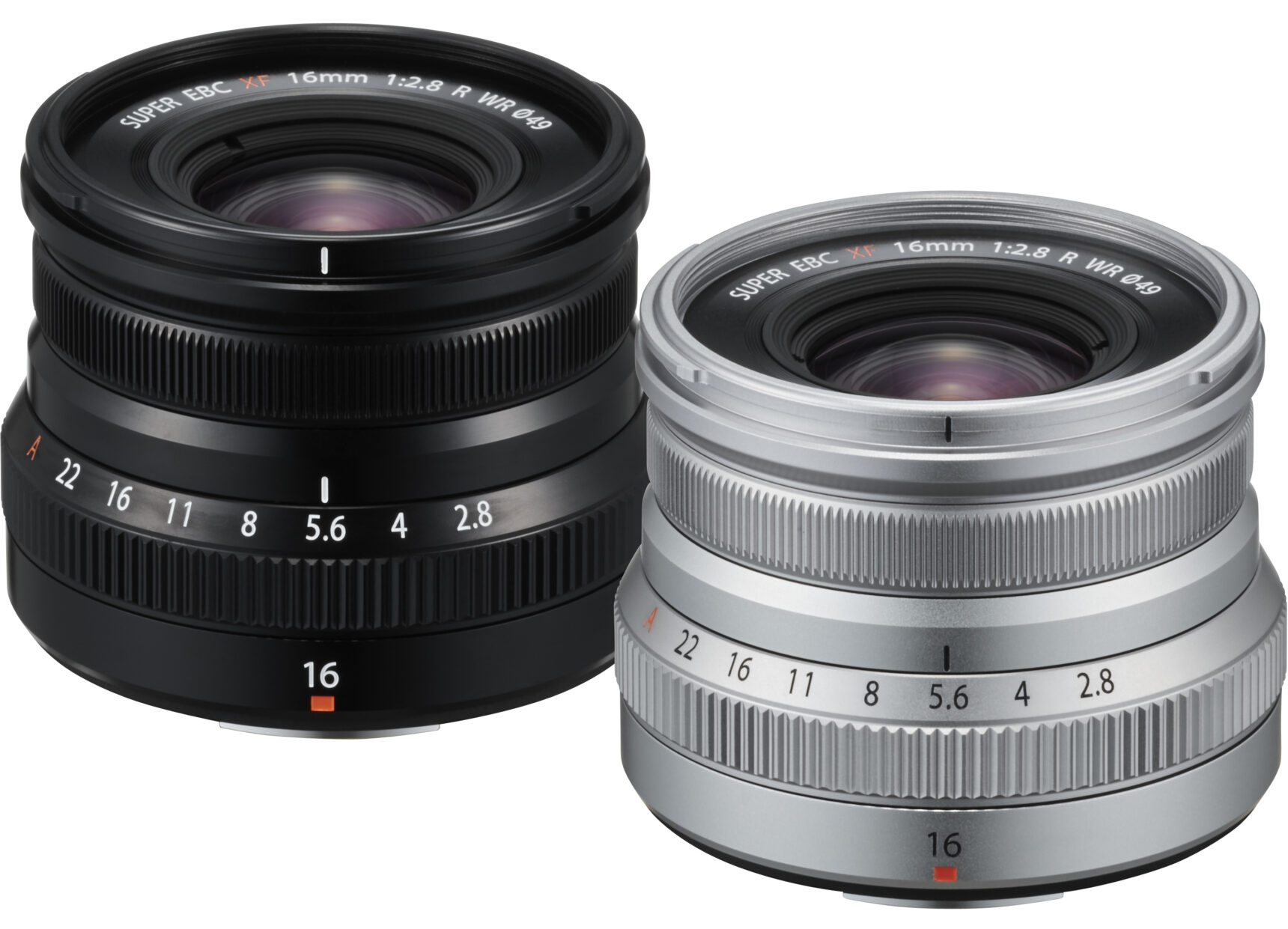 The Fuji 16mm f2.8 is an APS-C lens that offers an equivalent field of view of 24mm on a full frame camera.
The dust and weatherproof lens is made up of 10 elements in 8 groups including 2 aspherical elements and uses Fuji's Super EBC coating for outstanding optical performance. It has a maxiumum aperture of f2.8 for low light shooting and 9 rounded aperture blades for the bokeh peepers to drool over as they're peeping their bokeh.
The lens has a metal mount and exterior but still manages to weigh in at a svelt 155 grams. Like all my favorite Fuji lenses the 16mm f2.8 has a dedicated aperture dial with 1/3 stop clicks all the way around. This is a photographer's lens through and through and while it will work flawlessly in full auto, having that dedicated aperture ring makes a difference for manual shooters like me.
In terms of build quality this is on par with any other Fuji XF lens. It's a perfect complement to Fuji's flagship X-T3 and I wouldn't hesitate to use it in any condition…
Autofocus Speed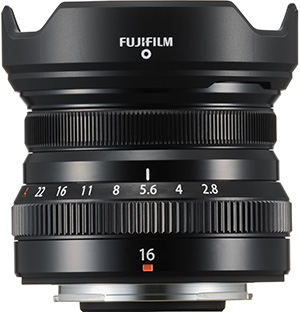 The Fuji 16mm f2.8 uses an internal focusing system with a super quiet stepping motor. I haven't hooked it up any high tech measuring devices but anectdotally I can say this little lens has blazing fast AF and ranks among the quickest of any Fuji lens I've used.
So ya, it's fast. But…
I'm a street photographer and any amount of time for auto focus to acquire its subject is TOO LONG. Anyone who follows this website knows I use a kind of hybrid zone focus method for shooting on the street. I typically set the lens to its hyperfocal distance at a given aperture and shoot knowing as much of the scene as possible is in focus.
Now this is where it gets interesting with a 16mm lens… I normally shoot at f8 and according to the hyperfocal calculators I've found online the hyperfocal distance for this lens at f8 on an aps-c sensor is between 5-6 feet. That means that if I set the focus point at 6 feet everything from about 3 feet to infinity will be in focus.
That covers just about any shooting situation I'd ever enounter so this really makes autofocus obsolete for street work. Just set it once and forget it!
I'm still going to use AF when I'm shooting video so it's great to know this little guy is no slouch in that department!
Image Quality
You can talk all you want about features and build quality of a lens but the image quality is what really matters. And the Fuji 16mm f2.8 (with a few exceptions) is definitely impressive.
Right off the bat, this lens (like the 23mm) is a little soft wide open. But i'm a street photographer and I don't shoot wide open so I never run into that problem. Yes, I know it's there. Yes, I wish it was perfect in every way but the reality is that in practical use the softness wide open is never going be an issue.
Once this lens is stopped down past about f4 the sharpness issues clear up and you start seeing its true character. And it's really, REALLY good. it's got that signature fuji look that i'm seeing across the entire WR / Fujicron series – from the 23 to the 35 and now the 16.
Fuji 16mm f2.8 Sample Gallery
Here are a few sample images I shot with this lens. Click any image to enlarge…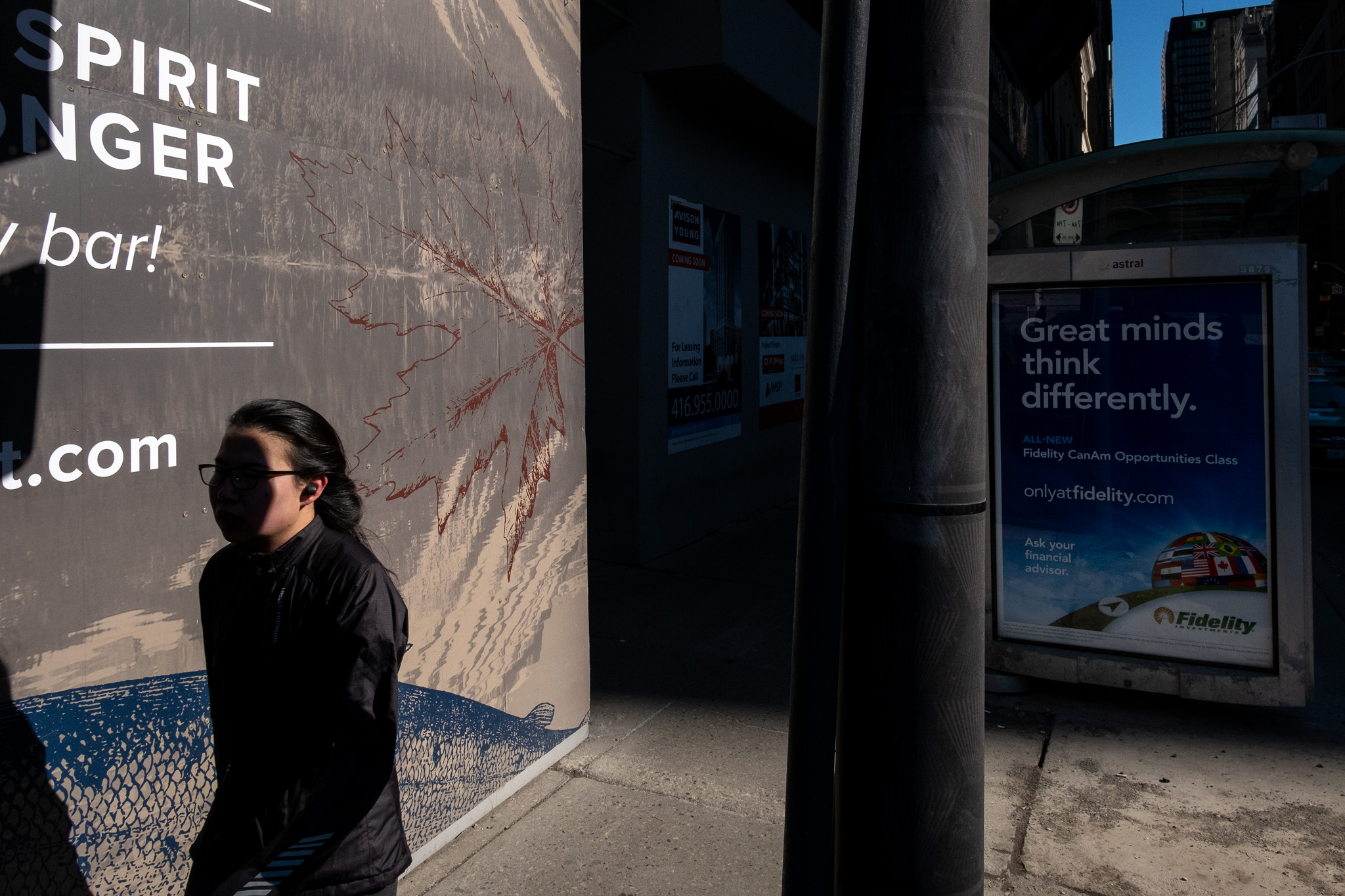 Put this lens in front of Fuji's latest sensor – and the images are rich and vibrant with that smooth contrast and 3d pop that is quickly becoming a signature Fuji look… Definitely impressive!
Shooting With the Fuji 16mm f2.8 On The Street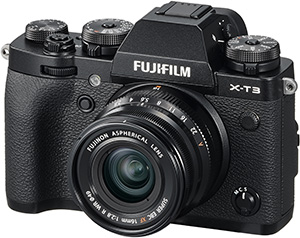 The Fuji 16mm f2.8 is an APS-C lens with a 24mm (full frame equivalent) field of view. That's a super wide angle lens for any kind of shoting including street photography. But is it too wide?
Well… Yes and no.
The wider the lens, the more of the scene it sees at once which means from a given perspective everything is going to be smaller in the frame. In oder to keep your subject the same size in the frame as say a lens with a 35mm fov you're going to have to get closer. A LOT closer.
When I was shooting with the Fuji 16mm f2.8 I found I typically had to be within a few feet of my subject in most situations. Suffice it to say – this lens is not for the faint of heart. But the rewards of shooting with the Fuji 16mm f2.8 can't be understated:
Dynamic compositions with exaggerated proportions.
Virtually unlimited depth of field.
Gives you a bit of space in tight situations.
Tiny size means you're more likely to keep it in your bag and ready to shoot.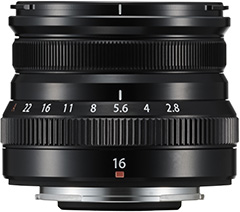 I love the versatility a lens like this offers me when shooting events like halloween where I'm shoulder to shoulder with thousands of people and struggling to compose my shots in such tight quarters. Having that extra bit of room really liberates my shooting where normal focal lengths would almost be useless.
All in all, the Fuji 16mm f2.8 is an excellent and versatile lens for any kind of street photography.
Conclusion
It should be pretty obvious that I'm a big fan of this little lens, both from the perspective of image quality (which has that Fuji look!) and for the creative potential that shooting with the Fuji 16mm f2.8 and it's 24mm FOV unleashes on the street. The size is a big consideration here and I'll never regret having a 16mm lens this small in my bag.
I have to say – I really like what Fuji is doing with these "Fujicron" compact prime lenses. They're well built tiny primes with amazing image quality and the 16mm doesn't disappoint.
The Fuji 16mm f2.8 is available online from your favorite online retailer:
Fuji 16mm f2.8 (black) at B&H.
Fuji 16mm f2.8 (silver) at B&H.
Fuji 16mm f2.8 (black) on Amazon.
Canadian shooters can find the Fuji 16mm f2.8 at Canada's greatest camera store:
Fuji 16mm f2.8 (black) at CameraCanada.
Fuji 16mm f2.8 (silver) at CameraCanada.
---
Please support StreetShootr and use one of the links on this page if you decide to purchase the Fuji 16mm f2.8. It costs you nothing extra but I will receive a small commission that helps keep this site alive and growing. Thanks for your support!
---
What's your take on our Fuji 16mm f2.8 street photography review? Is this the kind of lens to inspire creativity in your streetphotography? Or are you holding out for the Fujicron version of the 18mm f2.0? Post your ideas in the comments below and keep the conversation going!