I'm a black camera and black t-shirt kind of shooter. The combo is both stealthy and slimming and that's enough for me! But every once in a while a camera comes along that makes me say, "Damn!" Behold, the Ricoh GR IIIx Urban Edition! Hit the jump for all the details!
Ricoh GR IIIx Urban Edition Is Looking Good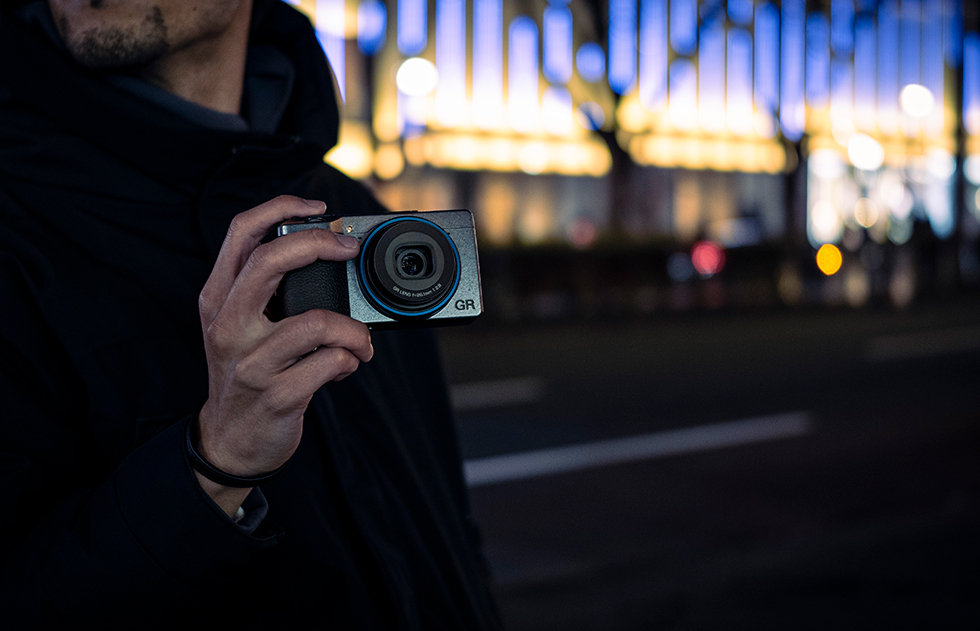 The GR series from Ricoh has a well deserved cult following and my own Ricoh GR III review will tell you how great these little cameras are for shooting on the street! The GR IIIx ups the game with a newly designed 40mm (full frame equivalent) lens that hits the sweet spot for a lot of photographers.
But what's up with the whole Urban Edition thing? I mean do we really need a fancy camera?
There's no doubt this is a vanity product along the same lines as the Fuji X-Pro2 Graphite Edition. The only advantage the GR IIIx Urban Edition has over its plain black brother is the dark grey pebbled finish that brings to mind Hammertone Leica MP from years gone past. And that's exactly what I love about it! It's not so fancy as to scream, "Look at my fancy camera!" But it's different enough that other photogs might see it and smile. Cuz it's sooooo good looking!
The special limited edition kit is available now and comes with dark blue and black lens rings as well as a fancy leather strap with a dark blue detail. This edition is limited to 2000 units worldwide and you should be able to grab the camera only version later in the summer.
The Ricoh GR IIIx Urban Edition Special Edition camera will be available starting in April 2022 for $1,099.95.
And I want it.
Image Gallery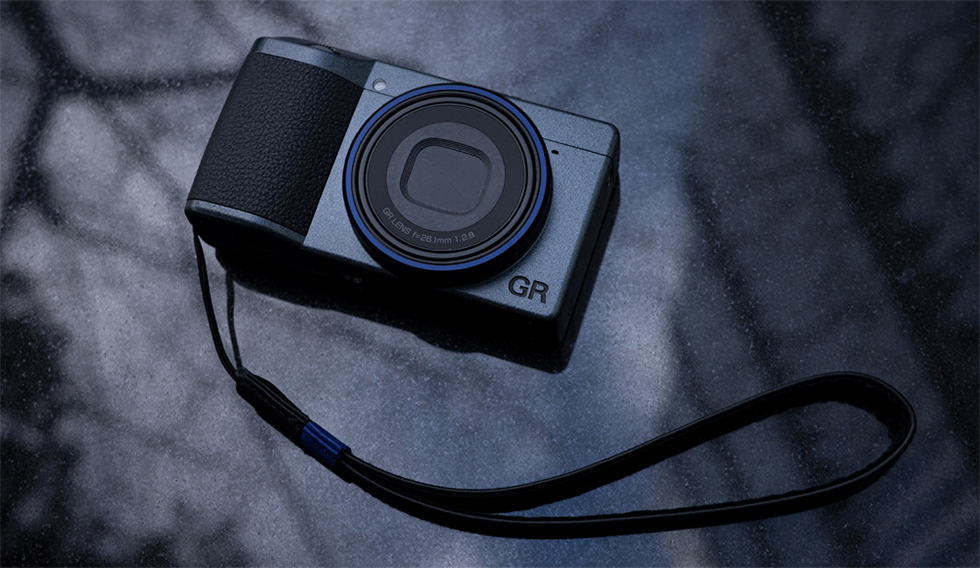 StreetShootr's Take
Look, this is the same camera as the plain old regular Ricoh GR IIIx. The only reason the urban edition exists is to look good. So it's hard to knock it for doing that well!
I'm a fan of the GR series of camera and love the idea of the 40mm lens on the GR IIIx in particular… For my money? I'd definitely splurge a little and get this super fancy edition. You only live once. And you might as well look good doing it!
---
What's your take on the Ricoh GR IIIx Urban Edition? Do you love the Hammertone vibe its got going on? Or do you like you cameras like you like your coffee? Post your ideas in the comments below and keep the conversation going!