The Magnum Square Print Sale is in full swing and here's your chance to grab a signed image from your favorite photographer for only $100 bucks! Over 100 Magnum and Aperture photographers share their images that things that would otherwise be hidden. Hit the jump to check out my top shots from this one!
The Magnum Square Print Sale – Hidden
As the winds blow colder and the days grow shorter you can count on a new Magnum Square Print Sale to lift your spirits! The theme for this sale is "Hidden" and over 100 Magnum and Aperture photographers are sharing images that explore things that would otherwise be hidden.
There's always a great combination of iconic and lesser known images to be seen plus it's always enjoyable to see how your favorite Magnum photographers interpret the theme. Here's a few of my favorites from this sale:
Bruce Davidson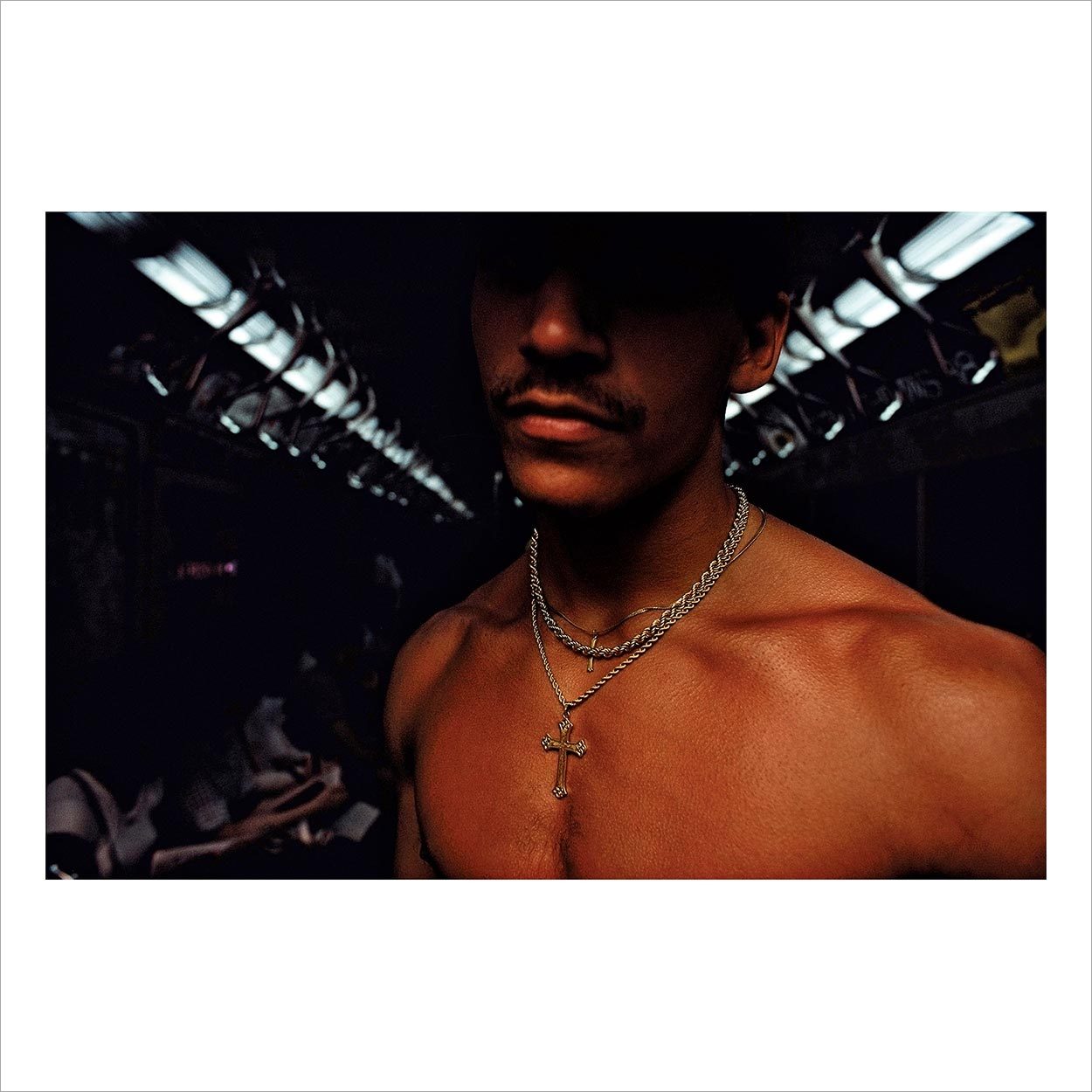 "This photograph was taken as part of an ongoing series of color subway portraits in the early 1980s. I used to explore different subway lines, taking them to the end and then back again. One day I spotted this young man on the subway train at Coney Island who absorbed so much bright sun he appeared to be radiant. His glowing skin tone seemed to match the chains around his neck, which James Agee would often refer to as 'badges of being.' The fact that his face is in shadow implies 'hidden' to me. Although our meeting was momentary, he gave himself to the camera and then was gone, back into the bowels of Brooklyn. Forty years later I was told that this man, who was 20 at the time, became a prominent physical trainer." — Bruce Davidson
Magnum Square Print by Bruce Davidson – $100
Bieke Depoorter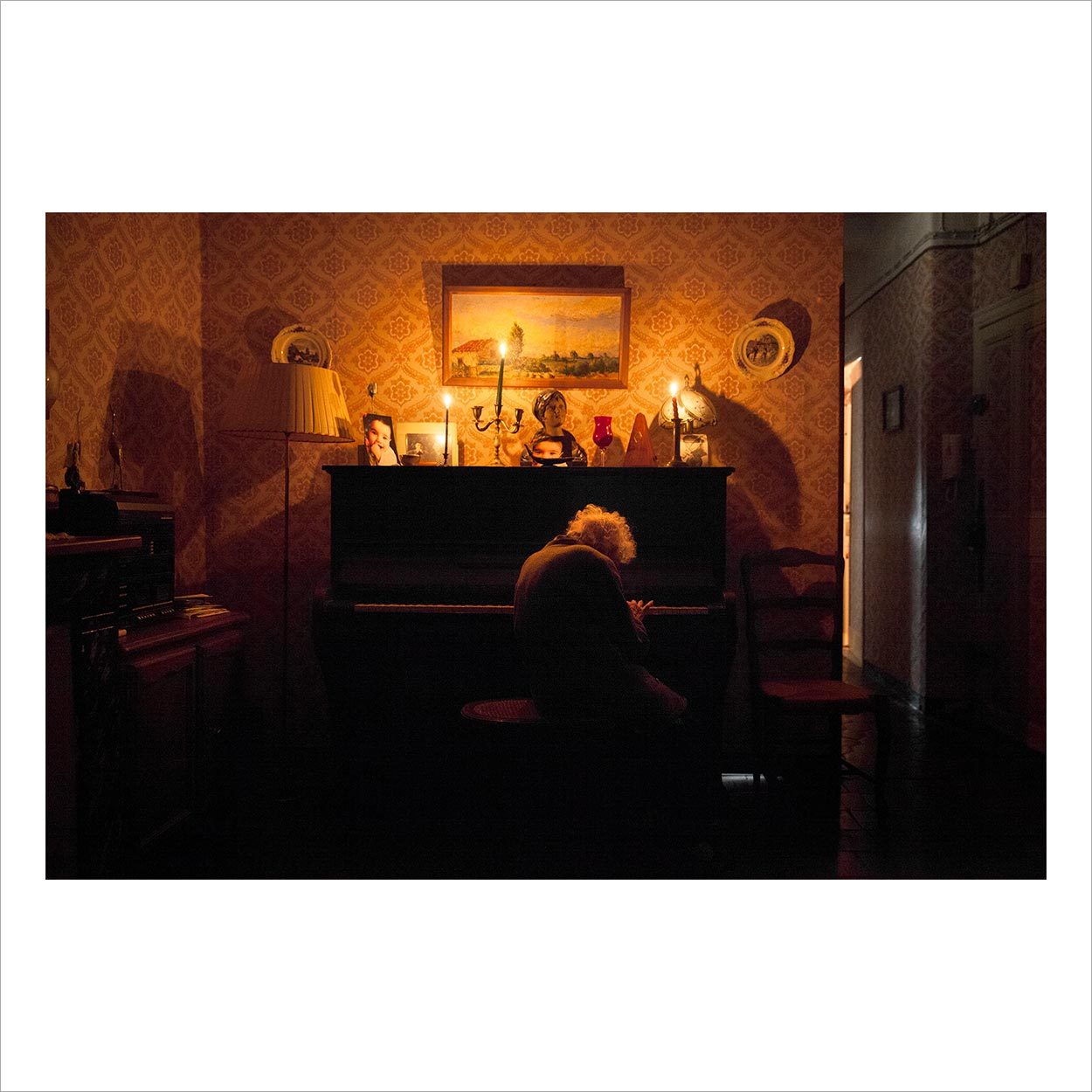 "I have always been interested in photographing scenes where no one seems to be looking. I photographed this old lady for my project 'Sète#15'; it was the first time I began to see my subjects as actors. Although I portrayed them in their true environments, I tried to project my own narrative onto the scenes, fictionalizing the realities of my subjects in a way that blurred the lines between their world and mine. I realized–in the moment this picture captures–that reality can be striking enough. The old lady could hardly walk or speak. We were together in her upstairs apartment. I asked her if she wanted to play a song on the piano, as she used to be a professional opera musician. The only song she remembered was a children's song, which she played very slowly for me. She cried while singing." — Bieke Depoorter
Magnum Square Print by Bieke Depoorter – $100
Nikos Economopoulos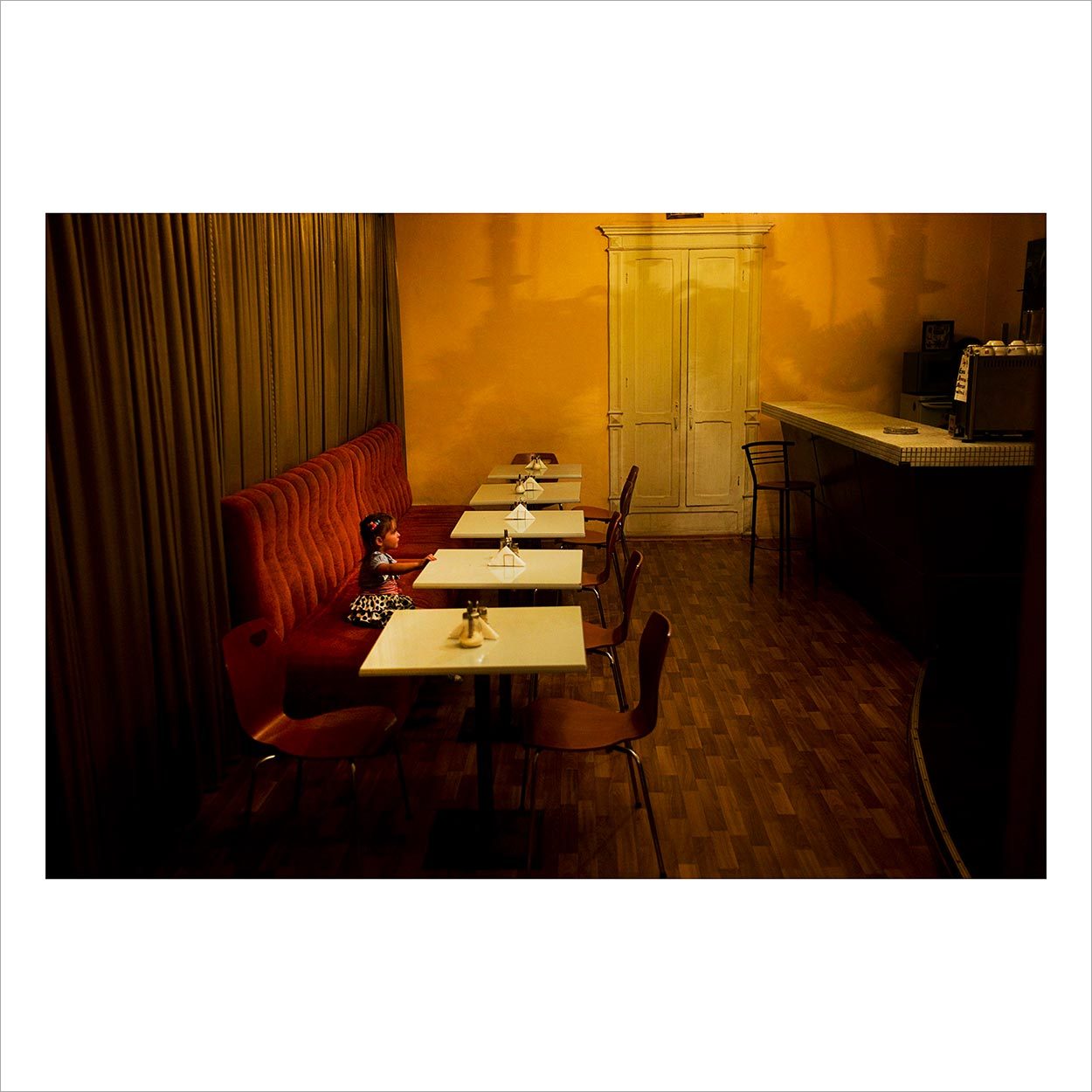 "A little girl sitting alone in a vast hotel. Staring at what is kept outside the frame: her mother behind the bar, and the big wide world." — Nikos Economopoulos
Magnum Square Print by Nikos Economopoulos – $100
Elliott Erwitt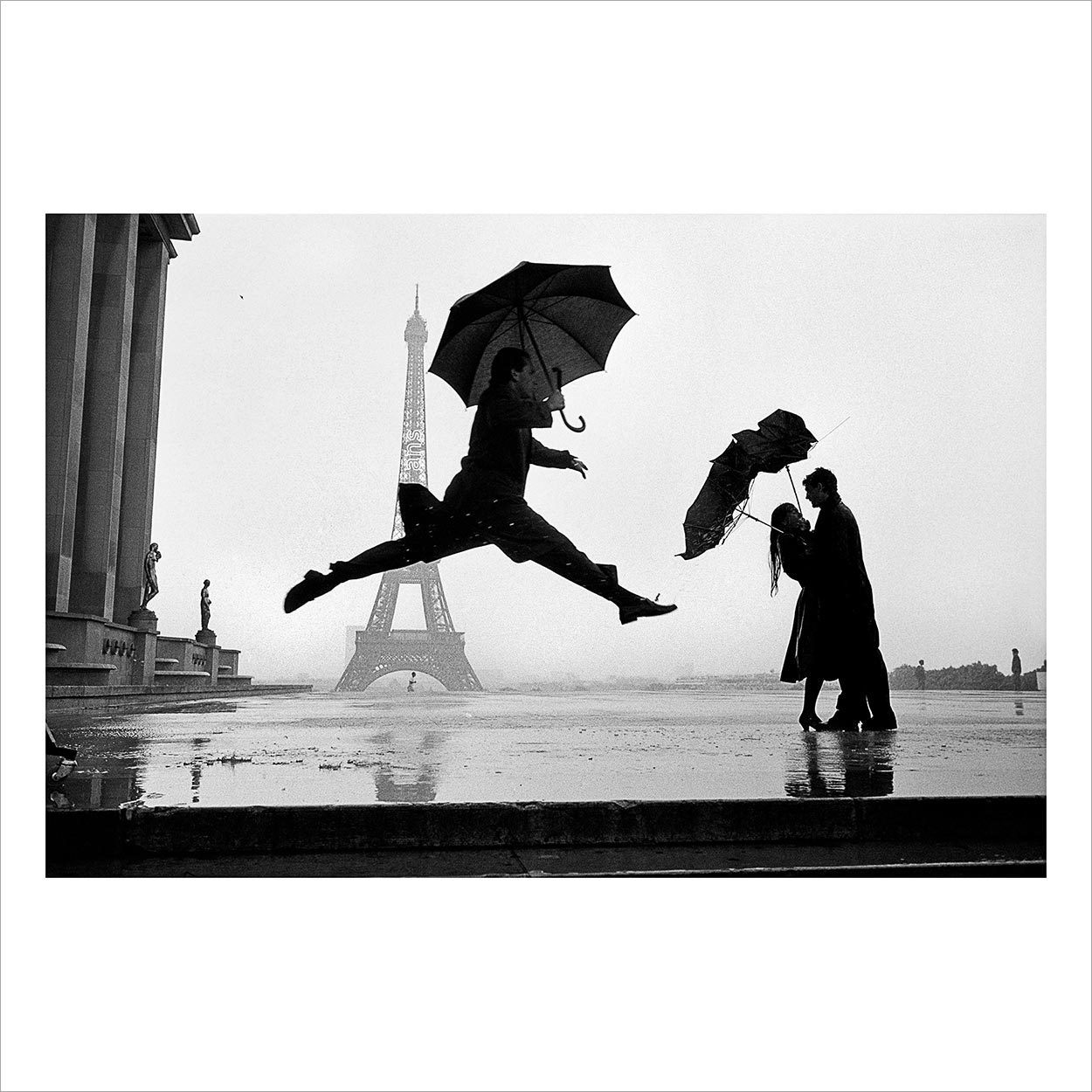 "Why is our mysterious jumper jumping? Well…
Because I asked him to!" — Elliott Erwitt
Magnum Square Print by Elliott Erwitt – $100
Bruce Gilden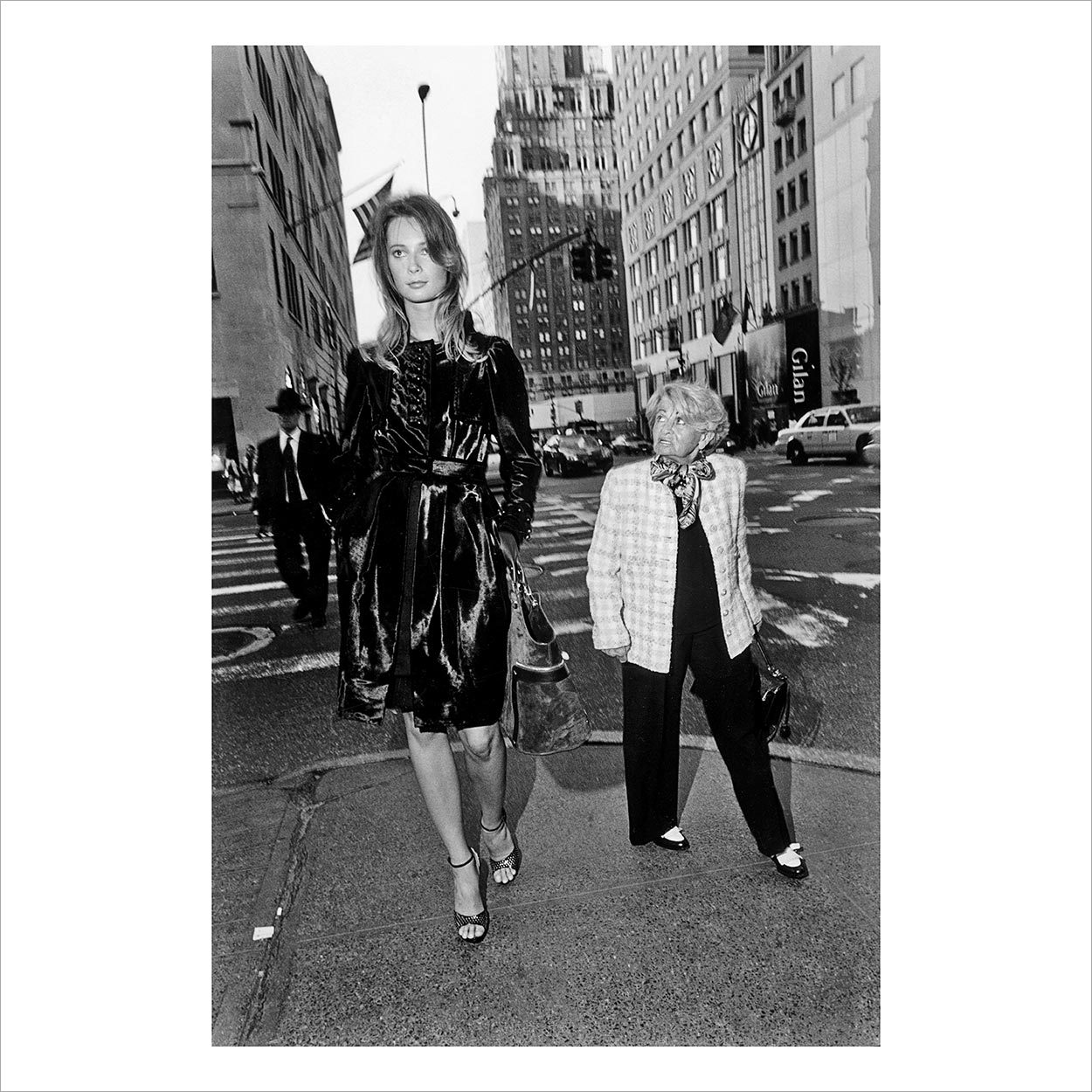 "I was on a fashion assignment for The New York Times Magazine and we were almost finished with the shoot. The model was very tall (6' 2" if I'm not mistaken). We were walking on 5th Avenue near 57th street and I saw this little lady walking in the same direction as we were (behind us). I asked the model to continue walking and I ran in front of her and hid so I couldn't be seen by the little lady. I didn't know which side of the model she would pass, but fortunately, I guessed correctly. I snapped the photo as she was parallel to the model, and when she was by her side, she looked up at her as though she were a giant." — Bruce Gilden
Magnum Square Print by Bruce Gilden – $100
Constantine Manos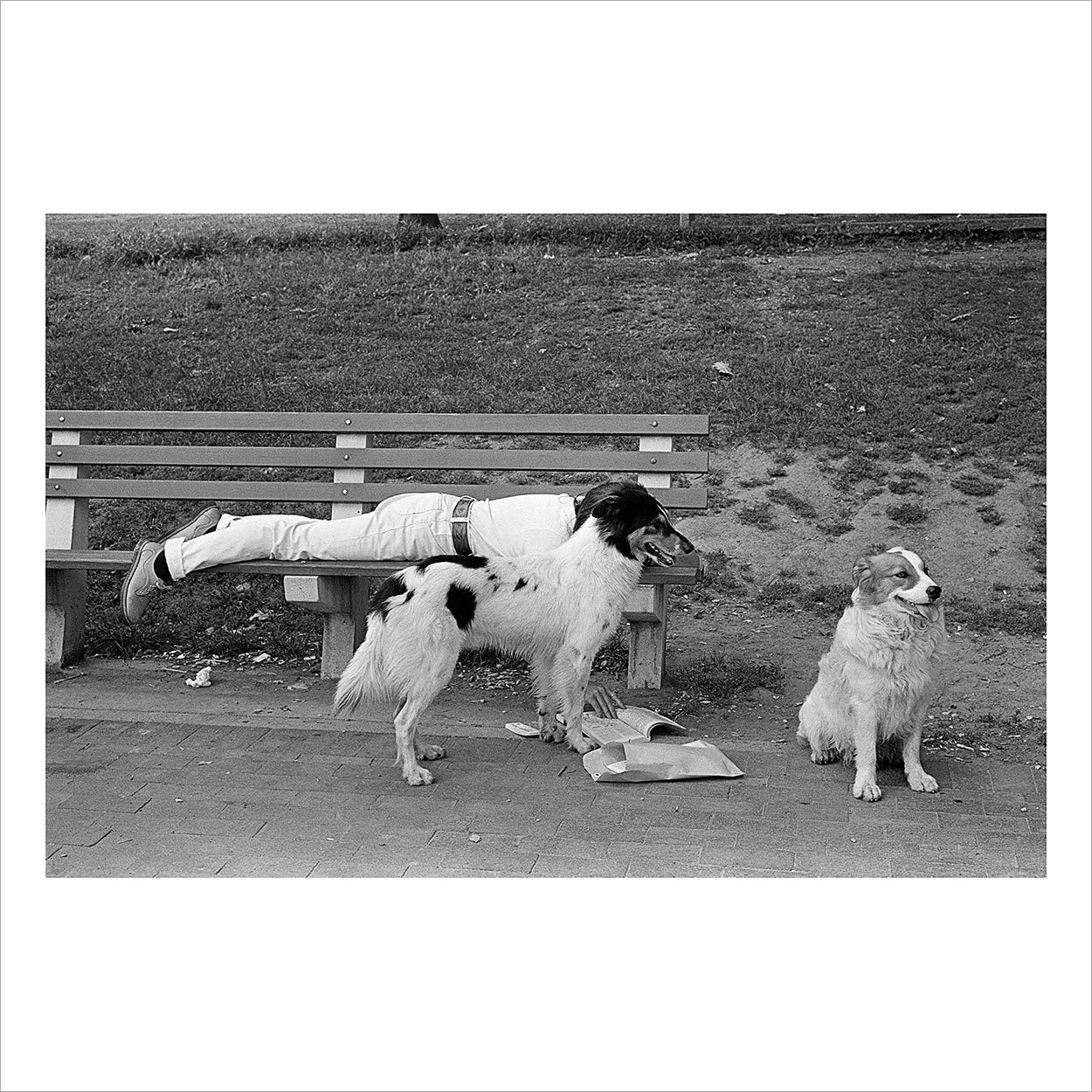 "This picture of a girl with a dog was made in Boston Common, one Saturday afternoon many years ago, back when I lived there. The girl did not know I took the picture, but we had a nice chat after I had taken it." — Constantine Manos
Magnum Square Print by Constantine Manos – $100
Mary Ellen Mark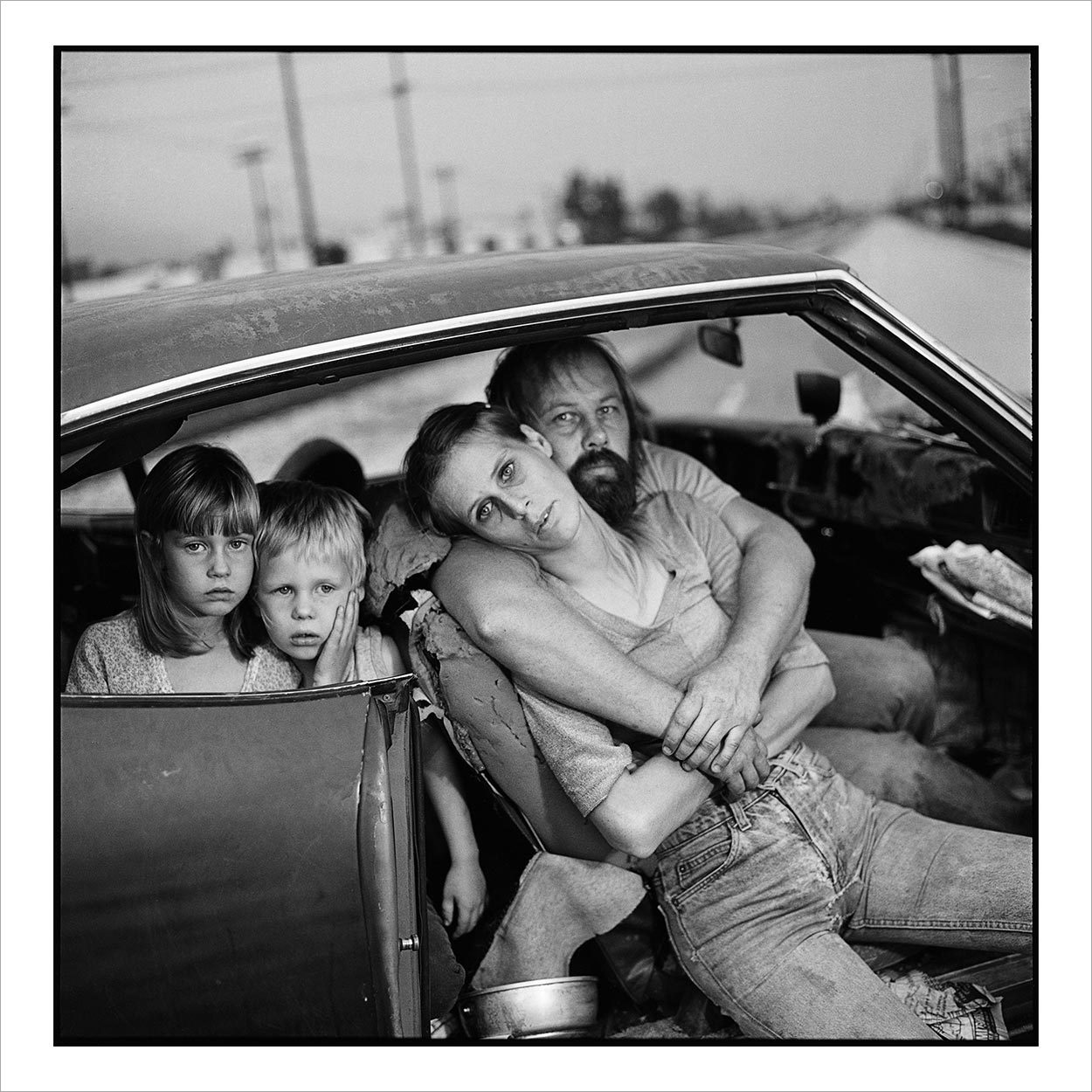 "While I was working with the Damm family, I thought about making a strong portrait of them in their car. It was impossible to take the photograph inside the car, because there just wasn't enough space. Also, Runtley was a ferocious pit bull, and he would most surely bite me; the car was his territory. On the last day, I asked them to stop their car near a railroad track, and I made this picture. I took several frames, but when Crissy spontaneously reached up and gently touched Jesse's face, I knew that was the photograph." — Mary Ellen Mark
Magnum Square Print by Mary Ellen Mark – $100
Joel Meyerowitz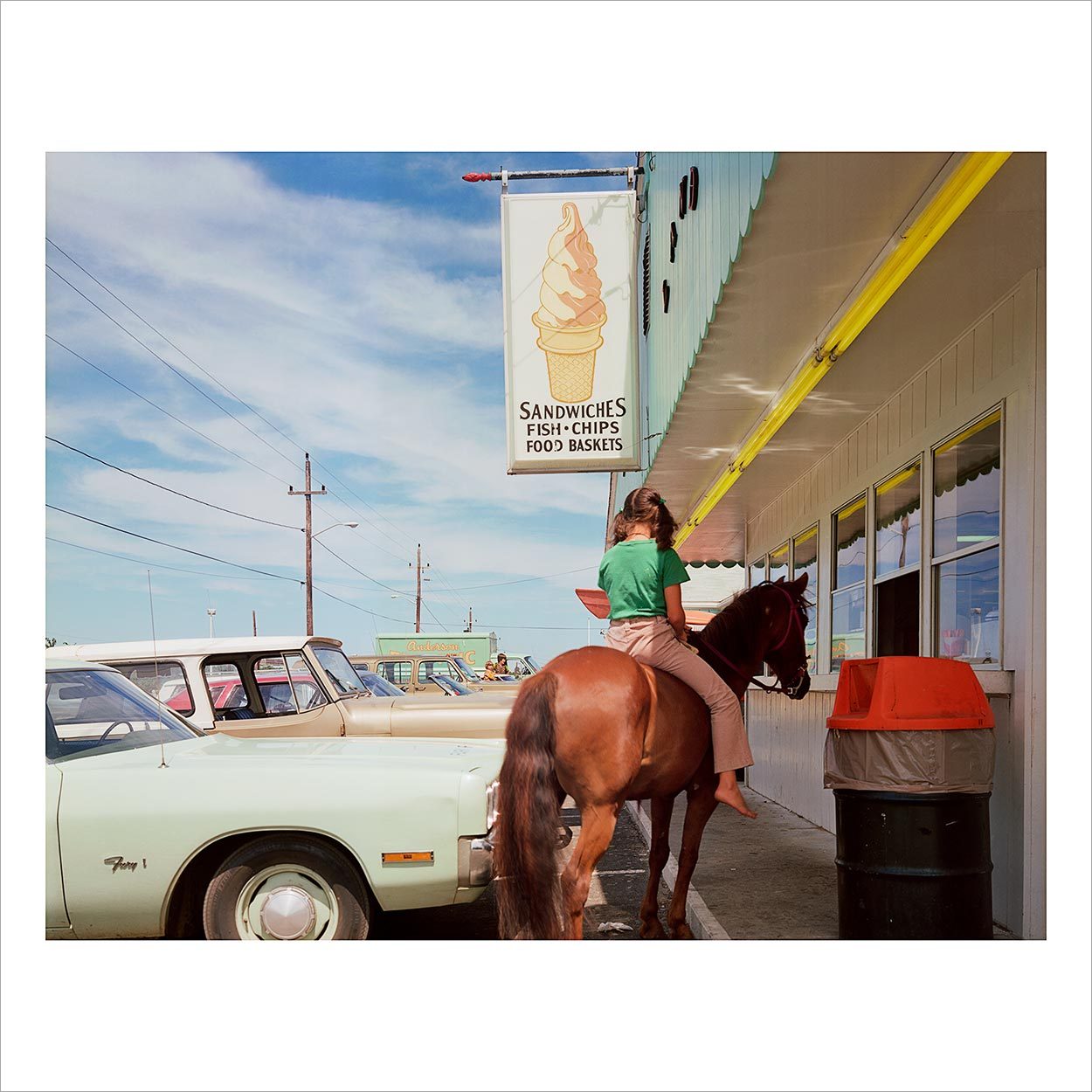 "This photograph could be the opening line of a joke: 'So, a girl rides up to a bar on a horse …' But really what happened was that I was there getting some ice cream for my kids when this girl rode up to the window on her horse and ordered two lobster rolls and some fries; as soon as I saw the girl, the horse, and the ice cream sign, I saw the photograph. My 8×10 was always with me then, and in less time than it took to get the lobster rolls, I made the photograph." — Joel Meyerowitz
Magnum Square Print by Joel Meyerowitz – $100
Larry Towell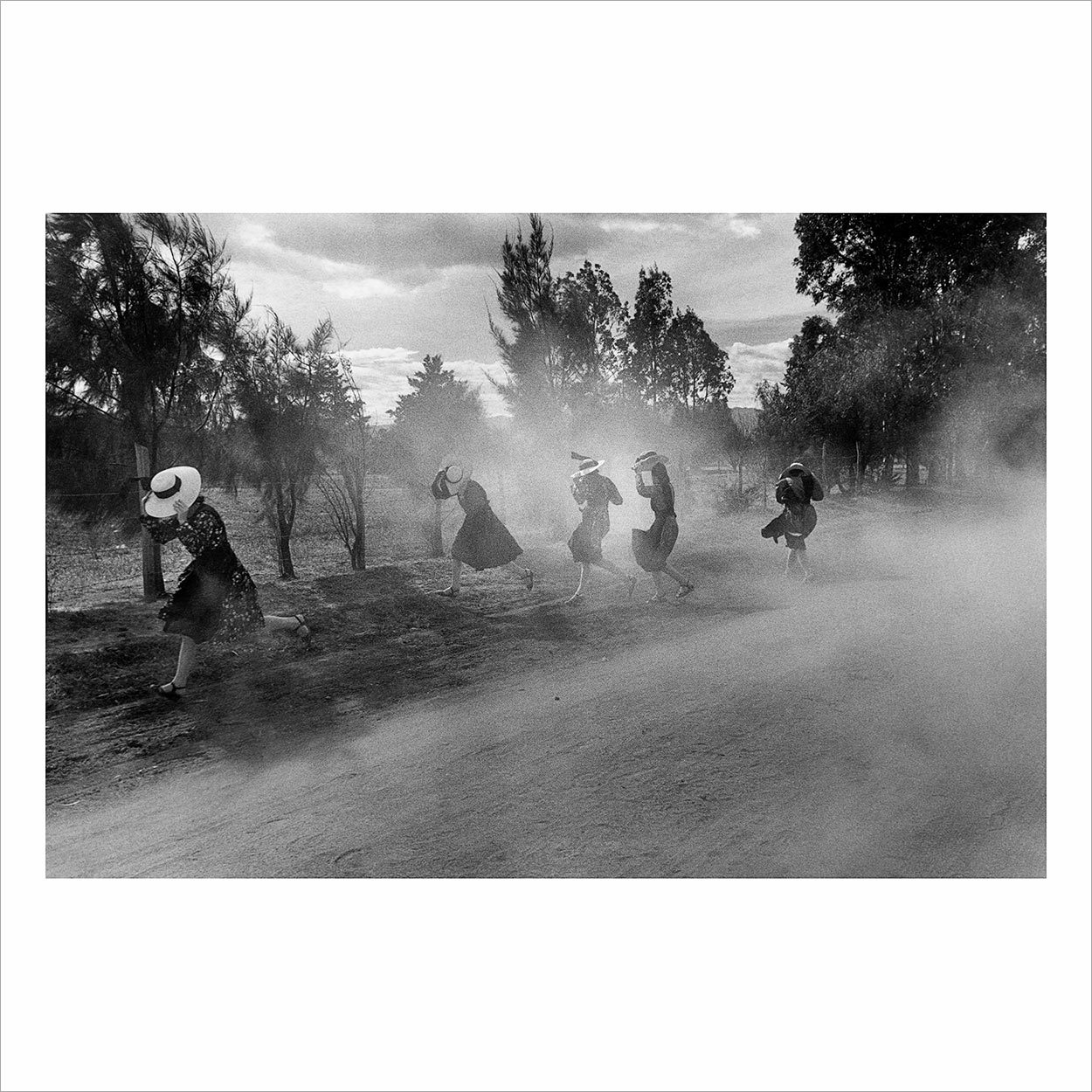 "I was staying in a Mennonite colony in Durango, in 1994, with Bill Thiessen's family. It was a Sunday afternoon when, after church, teenagers walked the colony roads to flirt. I stopped the car and got out just as a group of young women hid their faces and ran into an explosion of dust and wind. Once they passed, they stopped, put their hats back on top of their heads, and continued to laugh and talk in search of boys." — Larry Towell
Magnum Square Print by Larry Towell – $100
Alex Webb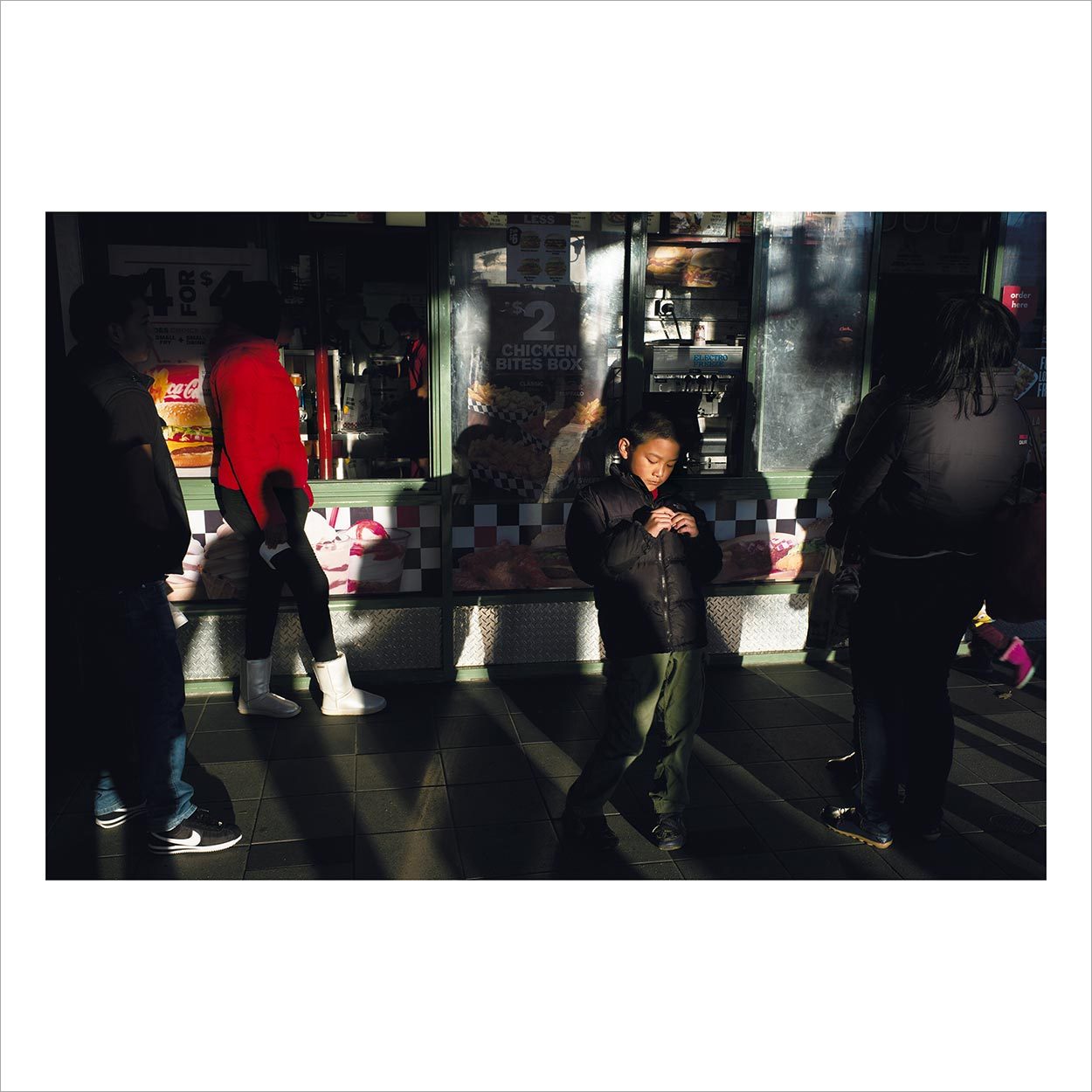 "For some 40 years, I've explored the streets of Haiti, Mexico, and more than 60 other countries, guided by the light and the rhythms of daily life. Five years ago, however, I started working closer to home, embarking on a collaborative project with my wife and creative partner, Rebecca Norris Webb, on Brooklyn, where we live. After decades of wandering the world, I've been pleased to find that the unexpected, the unknown, or the secret heart of the known may sometimes lie just around the corner in our home borough—like this scene of a boy, half-hidden in the shadows, lost in his thoughts on Surf Avenue." — Alex Webb
Magnum Square Print by Alex Webb – $100
---
So there you have it! 10 Amazing images from some of my favorite Magnum Photographers. Do yourself a favor though… Head on over and check out the images even if you're not shopping for a print. You never know what you might discover!!
Hidden – The Magnum Square Print Sale
UPDATE: The Magnum square print sale is now closed. Stay tuned to StreetShootr and I'll let you know when the next one is happening!
'Hidden' The Magnum Square Print Sale in Partnership with Aperture runs from 8AM EST Monday, October 28 until midnight EST Friday, November 1, 2019. Signed or estate-stamped, museum-quality, 6×6" prints from over 100 artists will exceptionally be available for $100, for 5 days only, on shop. magnumphotos.com.