John Maloof's Academy Award nominated documentary Finding Vivian Maier is streaming for free on TVO.org. If you've been living under a rock for the past couple years and haven't seen this entertaining and informative film then you have until June 15, 2015 to check it out for free! Hit the jump for more info.
Finding Vivian Maier Streaming Free On TVO.org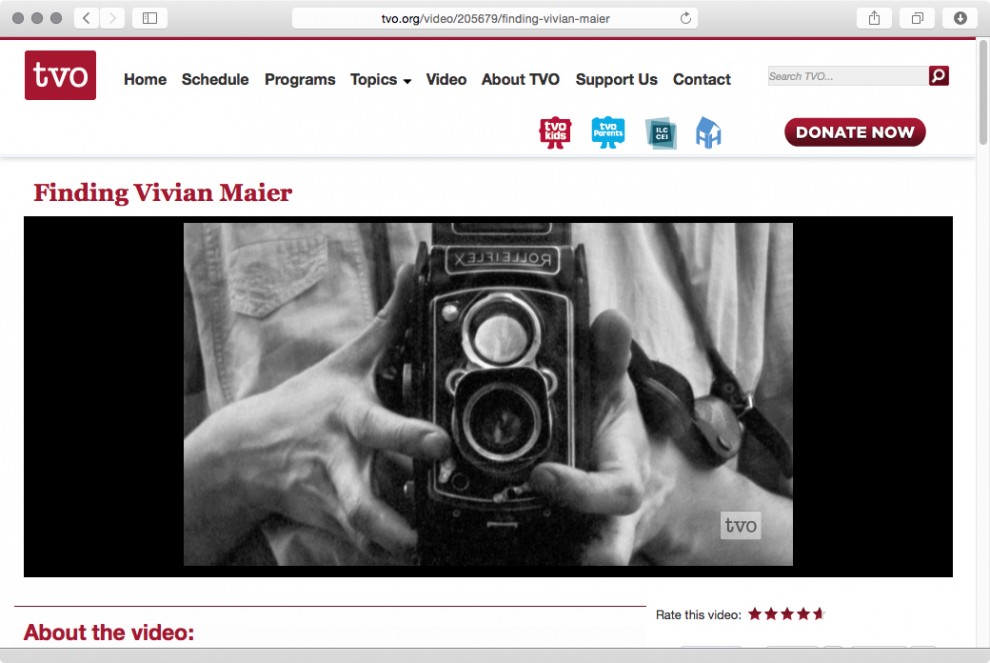 The Finding Vivian Maier documentary covers the John Maloof side of the Vivian Maier story and follows Maloof's progress as he investigates the life of this reclusive nanny. It's a light-hearted and enjoyable take on the mysterious woman that captured the imagination of street photographers across the globe.
You can watch the full length movie on the tvo.org website:
Watch Finding Vivian Maier Streaming Free On TVO.org
The free stream is only available until June 15, 2015. If you're interested in owning a copy of this excellent documentary then you can do so at your favorite online retailer:
Finding Vivian Maier on Amazon
Finding Vivian Maier on iTunes
UPDATE: Some readers are reporting issues seeing the video outside of the USA and Canada. If you're running into a region block you can always get a free trial account at unblock-us.com that will allow you to watch the film from anywhere in the world. All you need is an email address to set that up.
What's your take on Finding Vivian Maier streaming free on tvo.org? Have you had enough of the Vivian Maier story? Or will you take the time to watch the doc again for free? post your ideas in the comments below and keep the conversation going!