Fuji's latest compact APS-C shooter comes equipped with a 28mm (equivalent) lens, an articulated LCD and the same sensor as the X100T and delivers top of the line performance for about half the price of an X100T. We put this excellent little camera to the test as an everyday shooter on the street. Is this the Ricoh GR killer you've been waiting for? Hit the jump to read our Fuji X70 street photography review!
Fuji X70 Street Photography – Video Review
The Fuji X70 was released alongside the excellent X-Pro2 which got a lot of the fanfare but this little shooter is remarkable in its own right. The X70 uses the same 16MP X-Trans sensor as the X100T but trades the hybrid viewfinder for an articulated LCD screen, and is equipped with an 18.5mm (28mm equivalent) pancake lens that a lot of street shooters will love.
I took the X70 for a spin to see how it performed as a street photography camera and was pleasantly surprised in just about every way.
Fuji X70 – Good Things Come In Small Packages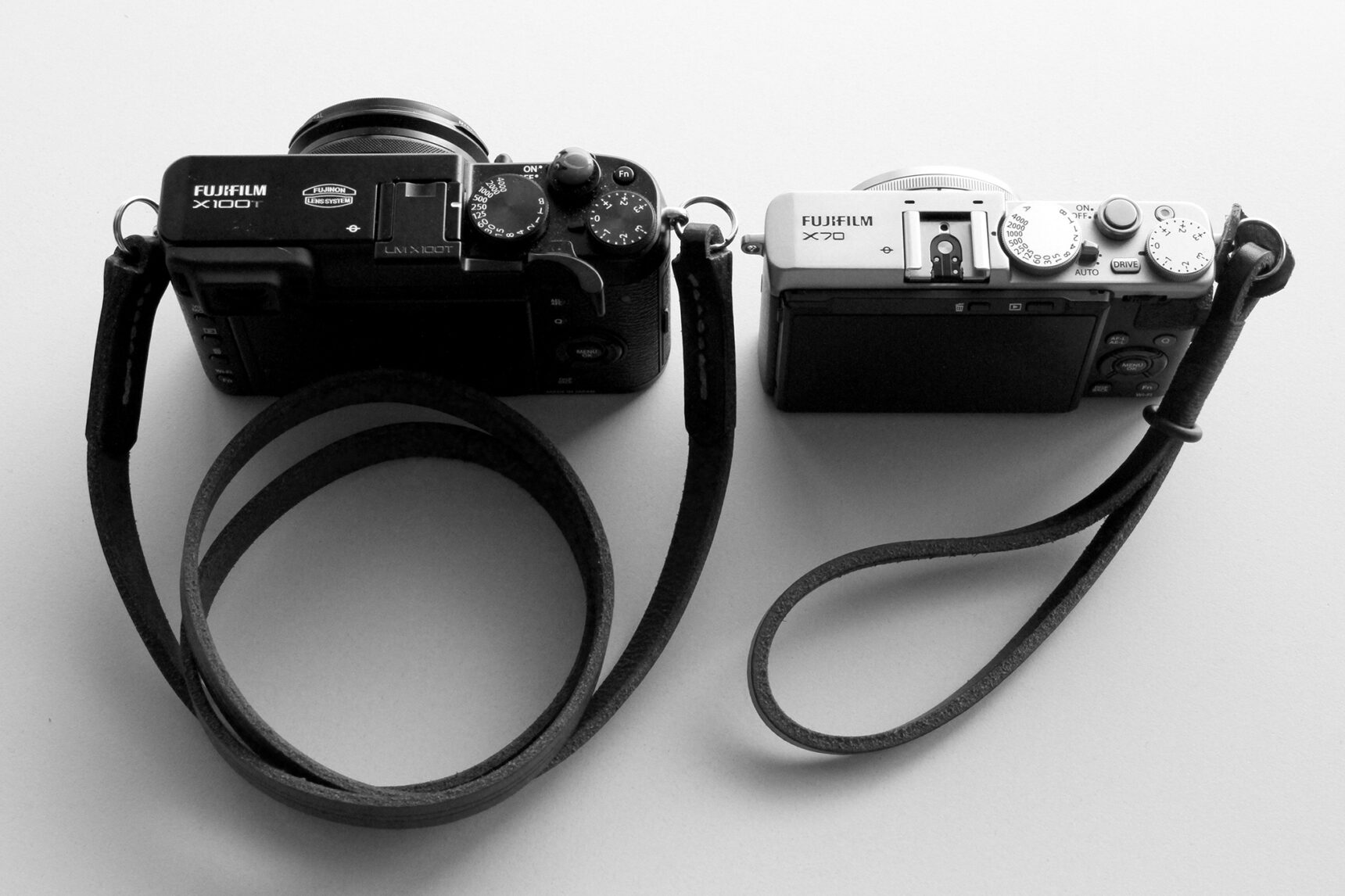 The Fuji X70 uses the same sensor and processor as the X100T so you can expect similar image quality to its bigger brother. But the X70 is a compact camera through and through and there are some important differences that will matter for street photographers.
The camera is physically smaller than the X100T and when you see the two cameras side by side you can see the size difference right away. But Fuji has paid careful attention to ergonomics and button placement so usability is never really sacrificed for size. Buttons are well laid out and easy to access (with the exception of the movie record button but this is a street photography review so it really never came up during my time with the camera). Pretty much everything feels like it's where it should be and that's a good thing!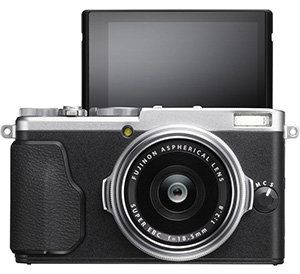 The X70 trades Fuji's famous hybrid viewfinder for an articulated LCD screen that works surprisingly well for street shooting. It opens up options for waist level and overhead shooting that I found myself using more than once.
Now I should say that I've never been a fan of LCD shooting but having an articulated screen really changed my opinion when shooting on the street. I'm a tall guy so I could hold the camera at mid-chest and frame my shots while glancing down at the LCD. This put the camera right around eye level for most of my subjects (I normally have to bend down a bit for most shots so this mattered a lot for me!).

The LCD is bright and accurate but there are times when you might prefer eye-level shooting and Fuji has you covered with the nifty little VFX-21 OVF. This adorable little wart works quite well but I found I got used to the LCD after a couple days and never really felt the need to use it. Nice to know it's there if you need it though!
Of course, you can't talk about the Fuji X70 without mentioning the 18.5mm (28mm equivalent) f/2.8 lens. This newly developed optic uses 7 elements in 5 groups with 2 aspherical elements to produce outstanding clarity and sharpness edge to edge. It shows a bit of corner softness wide open but anything after f/4 and this lens is stellar. And let's face it – when I'm shooting on the street, my aperture rarely moves from f/8 so I'm good to go.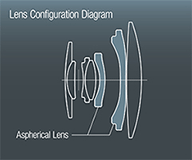 This lens design borrows from the X100 series of lenses and was designed from the ground up to match the Fuji X70 sensor. The out of camera results were amazing with very little distortion or vignetting. I had zero complaints about this remarkable little pancake lens and loved what I saw straight out of camera. Fuji nailed this one!
One more thing that really stands out for me is the wake from sleep time. The Fuji X70 is so damn fast! Seriously, we're talking less than half a second to wake from sleep and be ready to shoot. My X100T can take a second and a half or longer to wake from sleep so I regularly half press the shutter to make sure it never sleeps when I'm shooting. But looks like Fuji have finally figured this one out and the X70 is super quick and ready to go when you are. What a relief!
Shooting With A 28mm Equivalent Lens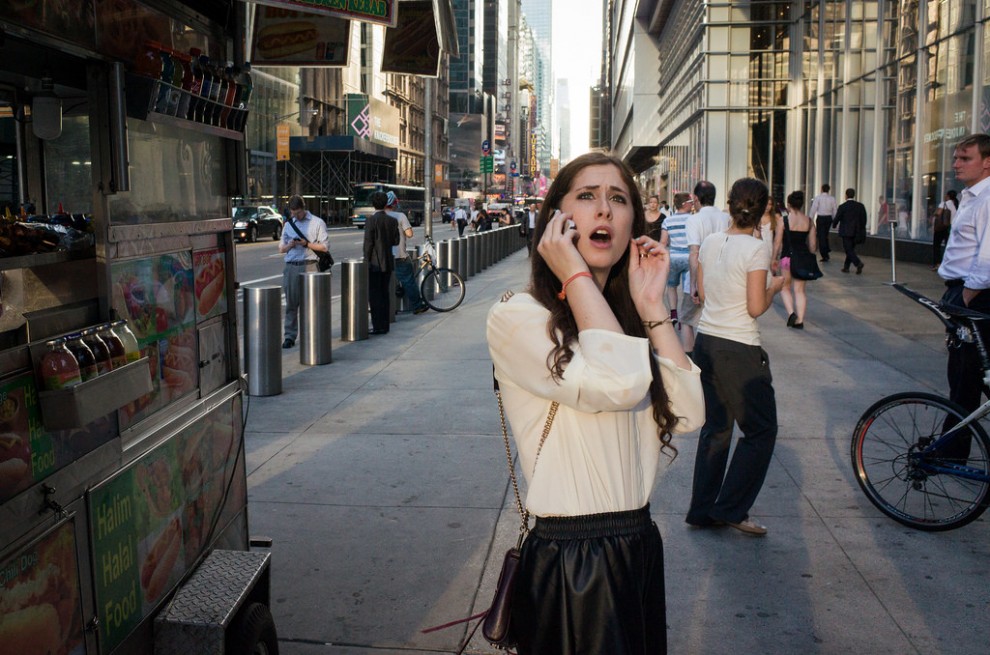 28mm is one of the most popular focal lengths for street photography. If you think of classic shooters like Winnogrand, Gilden, Friedlander and Daido Moriyama or even modern shooters like Chris Farling – the 28mm focal length was the foundation of their visual style.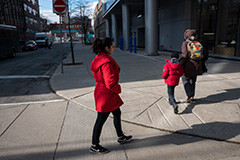 The 28mm focal length is ideal for tight situations where you might not have a lot of room to maneuver to get the shot you're after. This makes it a natural choice for sidewalk shooters where dense crowds are the rule. But apart from being practical, shooting with a 28mm lens forces you to get closer to your subject which creates a more dramatic perspective that can be striking when used effectively.
These days street photographers seem to be divided between using 35mm and 28mm lenses and both sides are fiercly loyal to their choices. Me, I'm a 35mm kind of guy but it only took me a day or so to adapt to the wider lens on the Fuji X70 and I started loving the dramatic angles and the added depth that was created in the scene. Maybe it's just that it was a little different than what I normally used but I can see myself shooting a lot more at this focal length!
Fuji X70 Body Layout / Design

Fuji have made a truly pocketable camera with the X70 even though it uses the same sensor as the X100T. But they haven't sacrificed usability in minaturizing the controls. Instead everything feels properly designed for maximum usability.
The Fuji X70's small size seems to invite using it with a wrist strap. It feels right to me and there's no substitute for having the camera in hand and ready to go at a moment's notice. This was the logical choice for me becuase it's an LCD only shooter. Frankly, my eyes aren't what they used to be so I'm pretty much going to be holding it at an arms length just so I can focus on the screen.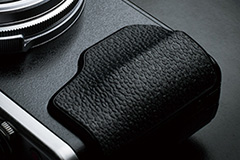 The front of the camera inherits the grippy finger bit from the XE-2 and this combined with the rubber thumb tab on the back makes the camera comfortable to hold and operate with one hand. This is important as the design of the X70's articulated LCD screen means there's no real way to attach a thumbs-up to the camera without blocking the LCD's ability to move.
Some of the controls are a touch more cramped than the X100T and while everything is still usable you start to run into some comprimises here and there. The left button on the D-Pad on the back of the camera is precariously close to the edge of the articulated LCD which means you have to be quite deliberate with your button presses. It's not impossible or even difficult but you're aware of the comprimise when you use it.
The aperture ring and shutter speed dials seems to be about the same as the X100T but the manual focus ring is super narrow. Honestly I found myself avoiding this ring altogether and using back button auto focus to lock the focus point where I needed instead. Works great so no need to worry about it.
Finally this is the first Fuji X Series camera that I can remember that doesn't have leatherette covering the body. It's just black or silver paint all the way around and while this was a bit weird at first I can see that Fuji was trying to give this camera an unique look. It doesn't feel cheap in any way but its' a bit odd – especially on the silver model where the black seems to stand out more.
No Viewfinder / Shooting With An LCD Monitor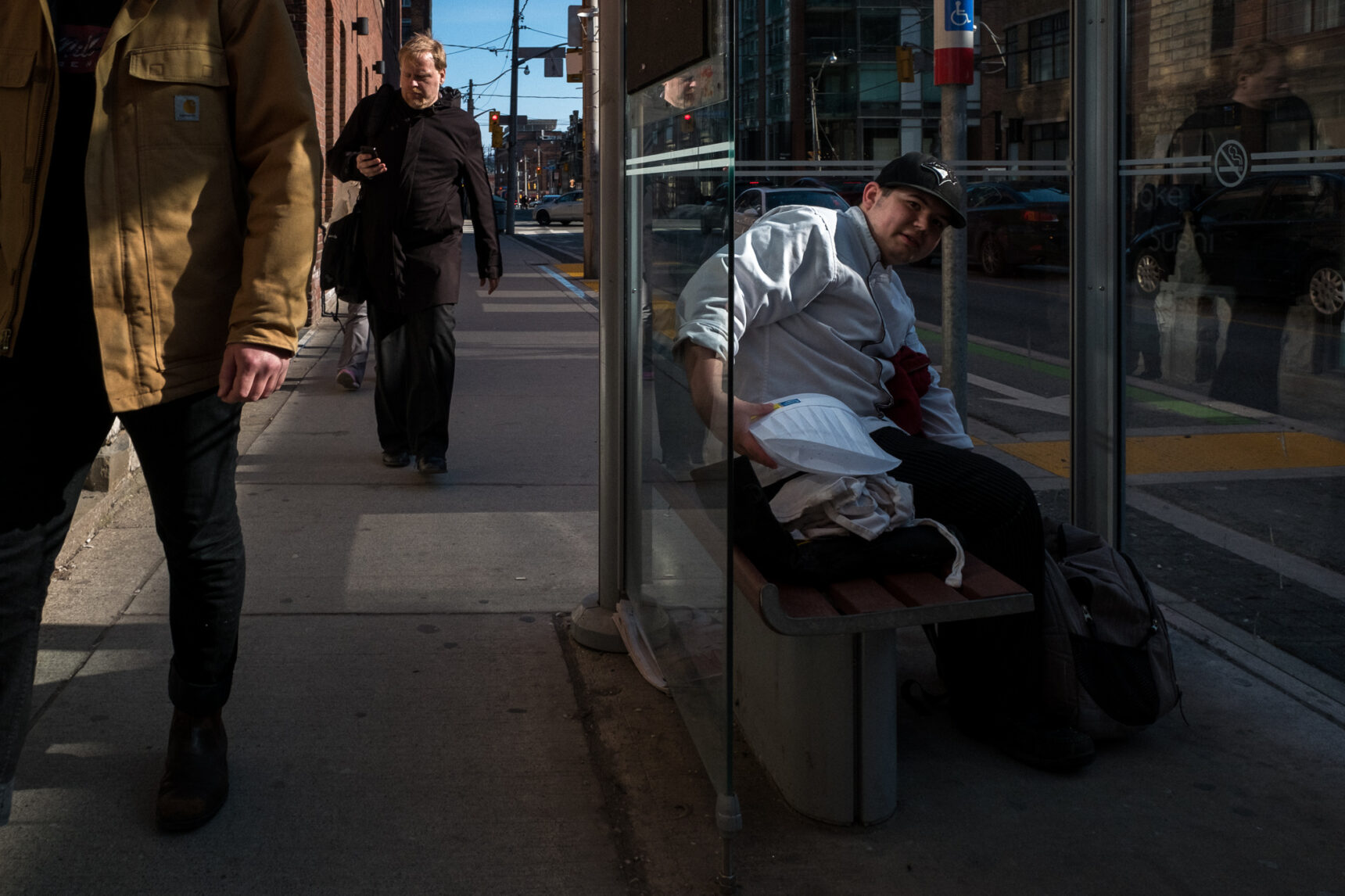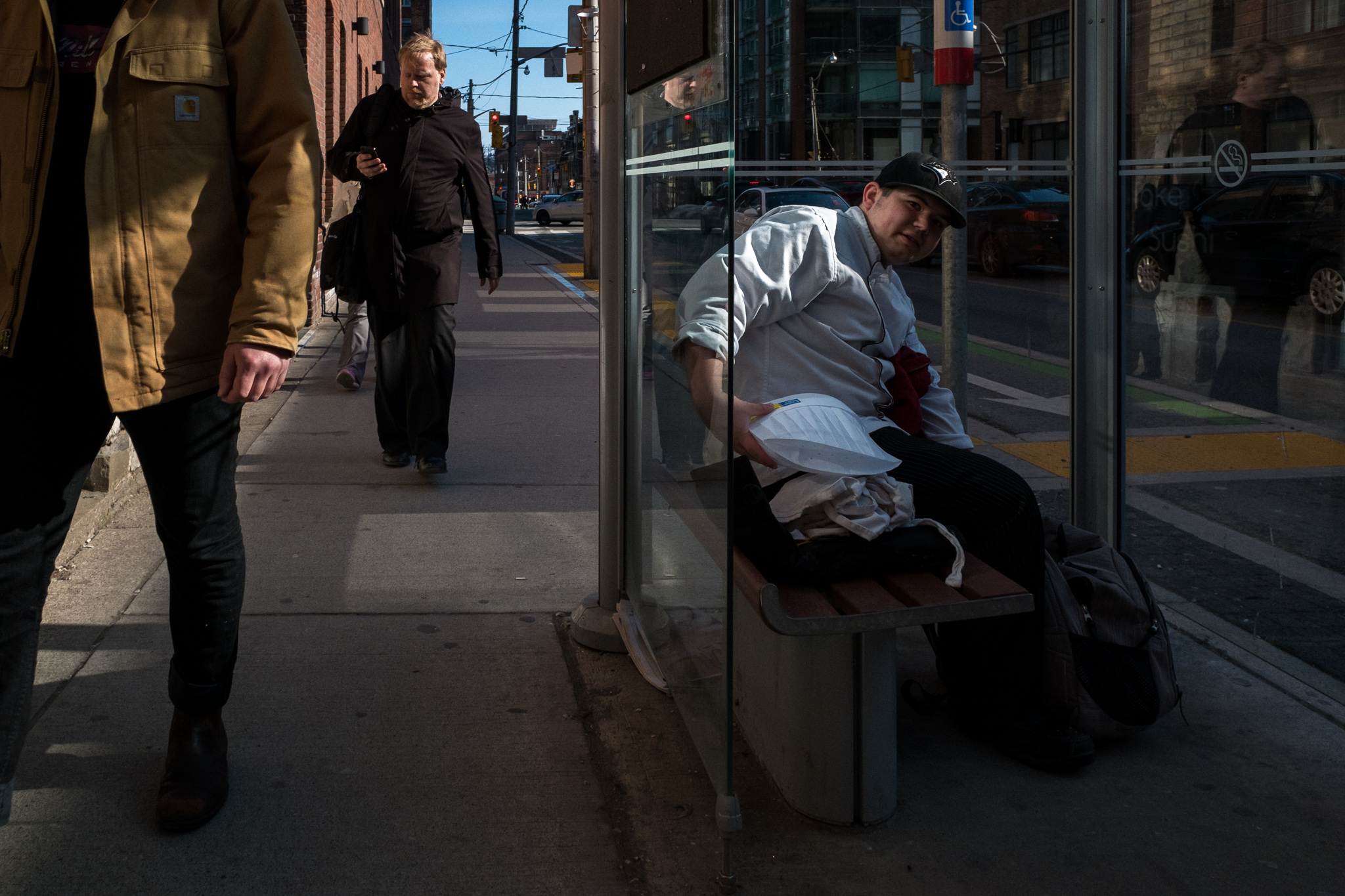 I normally shoot with a viewfinder because I'm 10,000 years old and that's how I learned photography. Camera to the eye and go. So how would I react to a little camera like the Fuji X70 that only has an LCD? Well, it really wasn't that bad. The LCD on the X70 has the same specs as X100T so it's crisp and clear plus you can crank the brightness a couple steps for shooting in bright sunlight. Took me a couple days to get used to it but I found this style of shooting had its advantages.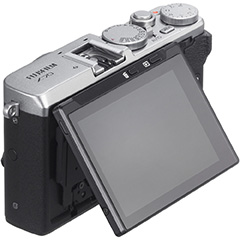 Right off the bat the articulated LCD invited me to do some waist level shooting. With the camera at my waist and head bowed down I found that nobody really saw me as a photography threat. It looked more like I was checking photos or adjusting menu items and I found people tended to ignore me. When you combine this with the super-quiet leaf shutter on the Fuji X70 I could confidently shoot just in about any situation. Of course, this doesn't make you invisible but it's nice to know you can discreetly get a shot from time to time without drawing too much attention to yourself.
When waist level shooting didn't make sense I found I could use the "spray and pray" framing method and guestimate what the camera was going to see. Seriously, I got a sense of the camera's field of view pretty quickly and could easily grab a shot without looking at the LCD and get acceptable results. Naturally this isn't going to work every time and you need to give yourself some flexibility to crop in post but it's an option if you need it!
Autofocus Performance / Hyperfocal Shooting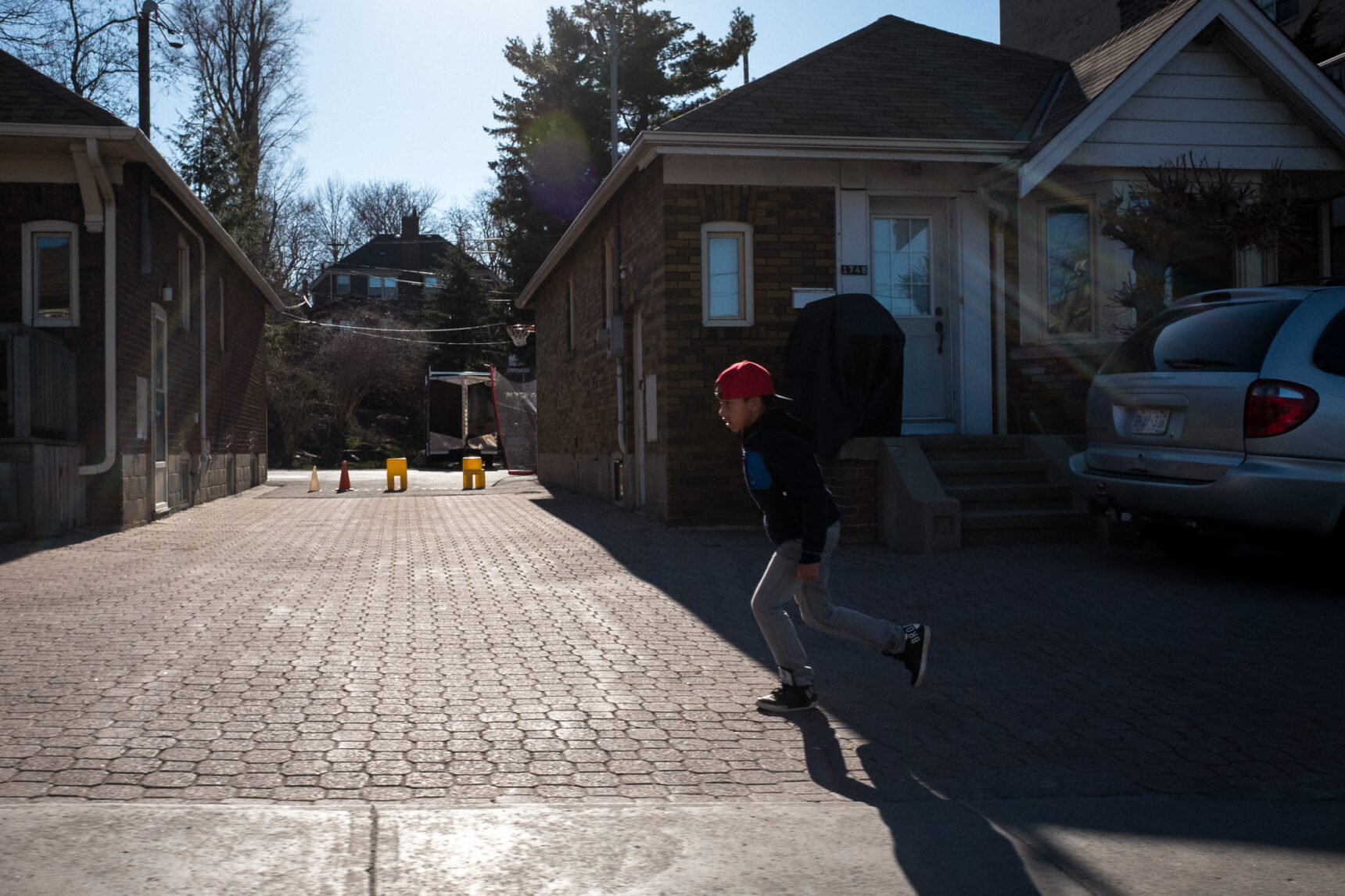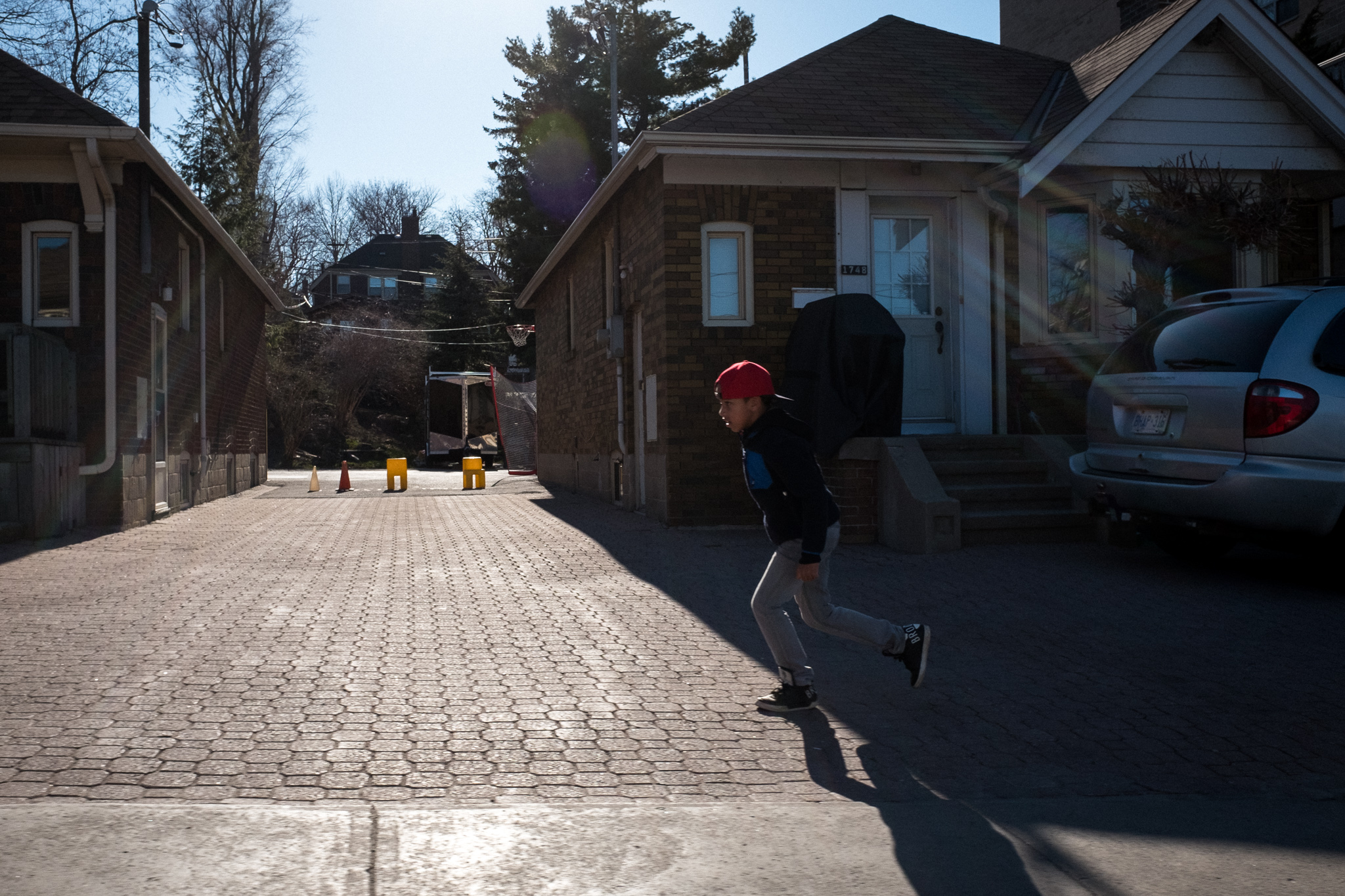 The Fuji X70 uses the same auto focus system as the X-T1 / X-T10 so on paper it should be better than the X100T but honestly, it feels about the same to me. Which is to say it's perfectly fine and works in most situations. But listen, this is a Fuji X70 street photography review and there's absolutely no reason to ever rely on autofocus when shooting with this camera the street. Let me explain.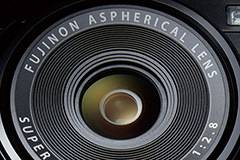 The X70 uses an 18.5mm lens on an APS-C sensor and at f/8 your hyperfocal distance is 7 feet. Set your focus to 7 feet and pretty much everything from 3.5 feet to infinity will be in focus making this a street photography dream camera. Just set it and shoot. Fantastic!
I use the X70 the same way I use the X100T. Set the camera to manual focus then use back button autofocus to lock focus at a certain point. You can either guestimate by focusing on something that's 7 feet away (most sidwalk blocks are either 3 or 4 feet) or use the manual focus scale to set it precisely at the distance you need. Once the camera is set to 7 feet you're done until you need to shoot something that's really close to the camera. Then you can use back button auto focus to lock on to your subject. Couldn't be easier!
Of course you could just use the manual focus ring to achieve the same thing but that ring is super narrow on this camera so I'd rather not fumble with it. I prefer my faux-zone focus method any day. It's fast and it works!
Is The Fuji X70 A Ricoh GR Killer?

You can't look at the Fuji X70 without thinking of the Ricoh GR – arguably one of the most popular street photography cameras in use. They're both compact APS-C cameras with 28mm equivalent lenses and they both "seem" to have beeen created for street photographers from the ground up. But Fuji X70 has some clear advantages over Ricoh's stealthy little shooter.
Both cameras require you to focus and frame using an LCD screen but the X70's screen is articulated and as I mentioned this opens up a lot of possibilities on the street. Whether you're using it at waist level or above your head it really comes in handy. So that's an immediate advantage for the X70.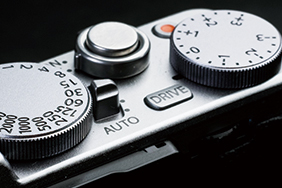 Next win for Fuji comes with their excellent buttons and dials. I can't over-emphasize the importance of having a physical shutter speed dial and aperture ring so you can glance down and see the camera's settings in an instant. All the info you need to see your camera's exposure is available without having to dive down into any menus. It shows Fuji dedication to producing photographic tools for photographers and not gadgets that can also take pictures. Another win for the Fuji X70.
Finally, the X70 uses the same X-Trans sensor as the Fuji X100T so you're going to get those amazing Fuji colors. If you're a fan then you're going to be in your sweet spot. If you're not a fan then this might not be the camera for you. I'd put this one at a tie.
There's so many more points in favor of the each camera and both have a very loyal following of street photographers. For me it really comes down to form factor and usability. Head to your local store and try both cameras. See which one feels right in your hand and base your decision on that. For me the Fuji wins hands down but a ton of people love the Ricoh GR – even if it's showing its age a little!
Good Things Really Do Come In Small Packages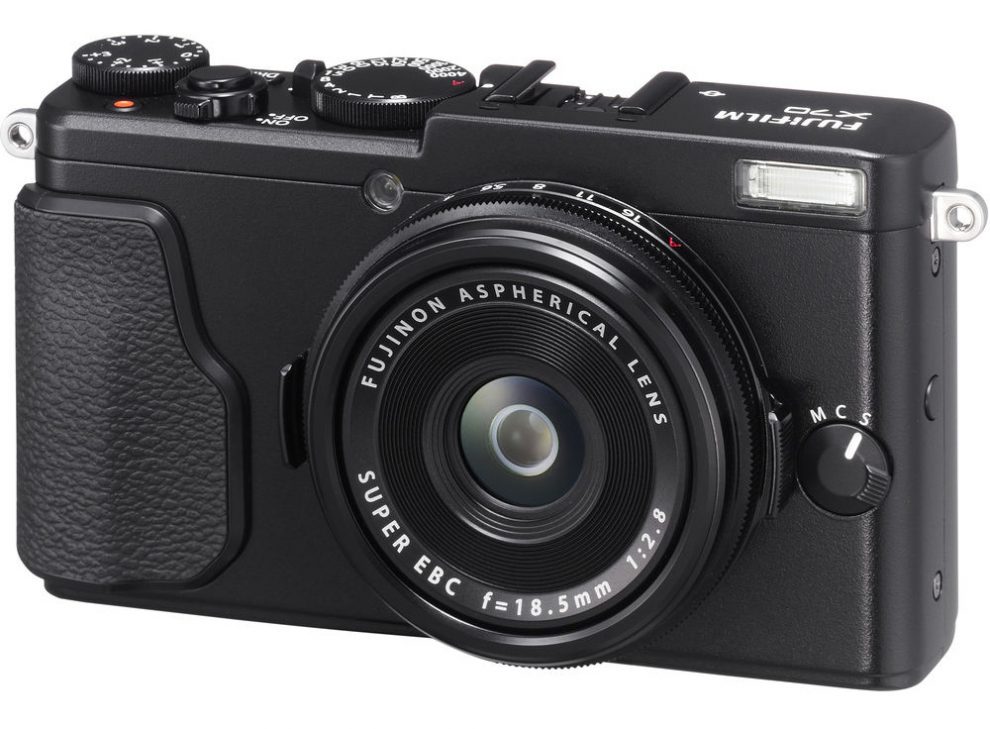 Listen, I didn't want to like this camera. I'm a 35mm focal length shooter and I prefer using an optical viewfinder to frame my shots. So how was I supposed to use a compact camera like this? Then I started using it and I quickly embraced the 28mm focal length. Sneaking a little closer to my subjects and using the articulated LCD to grab a stealthy shot. Even though I'm a viewfinder kind of guy there's something to be said for a heads up style of shooting that the LCD provides.
I can't say enough about the compact size when shooting Fuji X70 street photography. It was surprisingly liberating to go out with nothing but this small and capable little camera in my hand and a couple batteries in my pocket and not feel the need for any other kit. Did it ultimately replace my X100T as a daily shooter? No… but I honestly brought both cameras with me and found myself juggling them depending on where I was and what I was seeing.
But the Fuji X70 is more than just an excellent second camera and could easily be a primary shooter for anyone interested in shooting with the 28mm focal length on the street. It's got an amazing sensor and it's quick enough to capture the action in just about any situation. It's an excellent little camera that's easy to like.
Pros:
Same X-Trans sensor as X100T and it's only $699!
Noticably smaller than X100T – truly pocketable.
It has those Fuji colors.
Articulated LCD for wide range of shooting.
Excellent 18.5mm (28mm equivalent) lens matched to the sensor.
Physical aperture ring and shutter speed dial.
Cons:
LCD resolution could be better.
Position of articulated LCD makes using some buttons tricky.
It has those Fuji colors.
No ND filter built in.
Too easy to hit Q button when grabbing camera.
The Fuji X70 is available online at your favorite retailer:
Fuji X70 (Black) at B&H.
Fuji X70 (Silver) at B&H.
Fuji X70 (Black) at Adorama.
Fuji X70 (Silver) at Adorama.
Fuji X70 (Black) on Amazon.
Fuji X70 (Silver) on Amazon.
Please support StreetShootr and use one of the links on this page if you decide to purchase the Fuji X70. I will receive a small commission that helps keep this site alive and growing.
If you prefer to shop local you can check Fuji's website for a brick and mortar retailer near you:
Fujifilm – Where To Buy Digital Cameras.
Sample Pics
Click images to enlarge.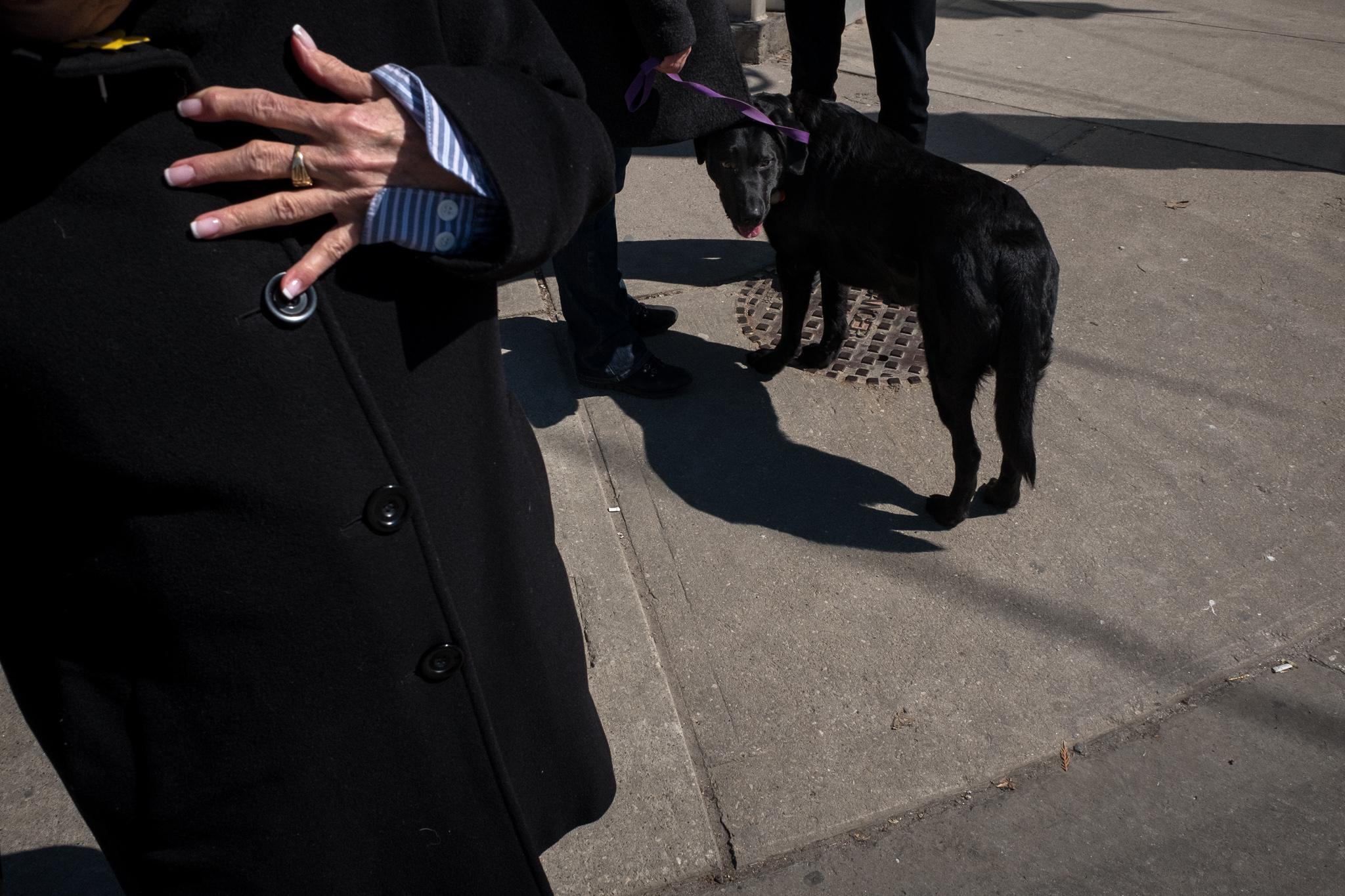 What's your take on StreetShootr's Fuji X70 street photography review? A great little camera that's perfect for the street? Or another Ricoh GR clone that misses the mark? Post your ideas in the comments below and keep the conversation going!