There's been a ton of new camera announcements lately but the one camera that really stands out is the Fuji X-T3! This awesome little shooter looks great on paper but how does it perform as a street photography camera? My Fuji XT3 street photography review put it to the test and it's fantastic! Hit the jump for the all the details!
Fuji XT3 Street Photography Video Review
Fuji has been listening to their customers and refining their products year after year and the X-T3 truly is the ultimate Fuji camera to date. The camera sports a 25 megapixel BSI (back side illuminated) sensor, a new quad core x-processor 4, improved af and video specs that can compete with just about anything on the market.
The X-T3 has been out for a few weeks now so I'm not going to run down every spec or menu item. As always, I'm more interested how this camera performs in the real world so I spent a month shooting XT3 street photography and there's a lot to talk about. Let's jump right in shall we?
Fuji XT3 First Impressions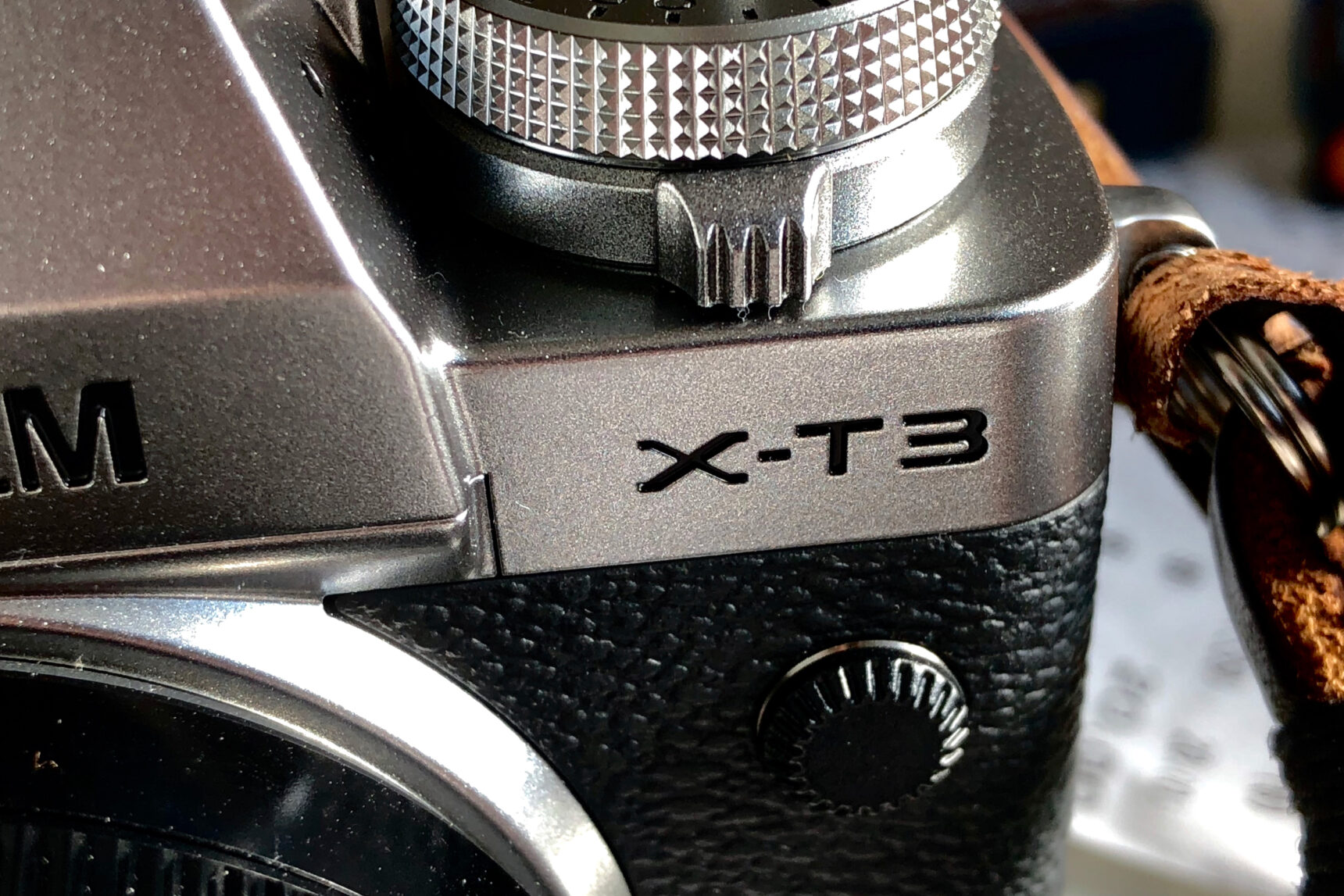 The Fujifilm X-T3 launched in both silver and black for the first time. Fuji normally releases a silver variant about halfway through the product's life cycle so it's great to have this choice from the get-go! Of course, I'm a street photographer so I asked for a black version for the review. And of course Fuji sent me a silver one.
At first i thought – it's too shiny. Then after a few minutes I thought.. Ya, it's too shiney.
The next day it really didn't seem all that shiney. And before you know it I was loving the silver finish. It's pretty sexy without being over the top and definitely nails that retro vibe.
But looks aren't everythign and there's a whole lot to like about the Fuji X-T3! Here's a few things that really stood out for me:
3.69 Million Dot EVF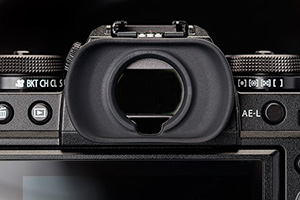 The XT series of cameras have always had outstanding EVFs and the Fuji X-T3 keeps that tradition alive. The camera uses a 3.69 million dot OLED EVF with 100 fps refresh rate and .75X magnification. Colors and contrast look natural in the Fuji X-T3 EVF and it's a huge step up from the X-T2 (which I always thougth was too contrasty and saturated.)
This is just a damn nice EVF and was a pleasure to use every time I put the camera to my eye.
Battery Life Is Just Okay
There's been a lot of talk of Fuji's decision to use the existing NP-W126S batteries in the Fujifilm X-T3. This camera seems like the first of a new generation of X-Series cameras and a lot of people expected Fuji to introduce a new larger battery at the same time.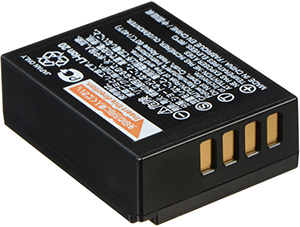 But the Fuji XT3's sensor and power management are super-optimized to the point that battery life is even slightly improved over the XT2. People are reporting 45 mins video recording or around 300 shots for stills. It's not horrible. But it's not earth shattering either.
Now, I'm completely spoiled by Sony A73 battery life. I can literally get through an entire day of shooting on a single battery with juice to spare. The A73 is the new benchmark for battery life and, unfortunately, the X-T3 doesn't even come close.
My own experience on a full day of shooting is that I'll burn through 3 batteries. I always like to have one fully charged battery in reserve so the Fuji X-T3 is a 4 battery camera for me.
But it's just batteries. Honestly, if you need more shots you can always get a few more batteries!
Fuji XT3 Sports Finder Mode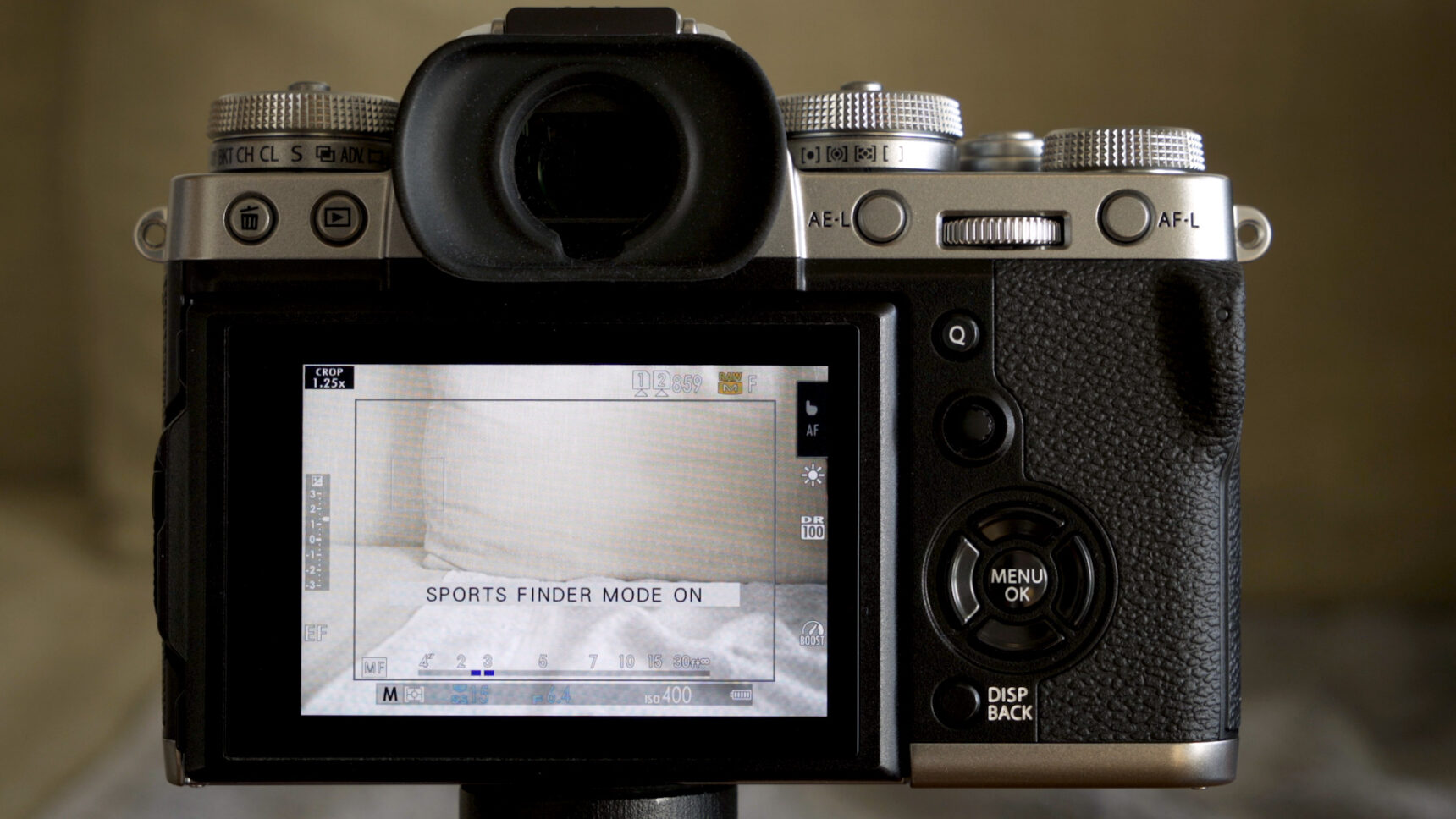 The sports finder mode in the Fuji X-T3 allows you to recreate rangefinder style shooting in a DSLR style body. Basically, it crops the sensor for output but displays the entire output of the sesnor in the EVF (with a box drawn around the cropped area).
Leica rangefinder shooters are always on about their camera's ability to see what's outside the frame before it enters the frame. Thereby allowing their mind's eye to achieve it's ultimate creative potential!
And it works as advertised.
But be prepared to get an extra wide lens (the sports finder introduces a 1.25 crop on top of the APS-C crop.) To have the cropped box represent a 23mm lens I'd need to use roughly an 18mm lens. But then the EVF is showing me the field of view of an 18mm lens and I kept forgetting that the crop box was actual my frame. So my own mind's eye was at risk of exploding at any given moment.
I was super excited about this feature when I first heard about the camera but it turns out I've become quite used to shooting with an EVF. In the end, the sports finder mode felt like it was getting in the way of me taking pictures more than anything else.
But this shows how Fuji is really pushing the envelope and letting people use their cameras in new and different ways. Nobody else has even thought of anything like this – so kudos to Fuji!
26 Megapixel Back Side Illuminated Sensor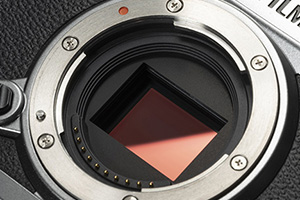 The sensor in the Fuji X-T3 is manufactured by Sony (not Samsung like some early speculation suggested.) Sony pretty much pioneered the use of BSI sensors in larger camera sensors so it makes sense that sensor in the X-T3 would include this feature.
Without going to deep into the technology I can say that a BSI recajiggers the sensor's transistor matrix and wiring so the pixels have access to more light. The net result is a sensor that has better low light performance and better dynamic range than a standard sensor.
Honestly, it looks like all sensors are heading in this direction so it's good to know that the X-T3 is using state of the art sensor design.
Fuji XT3 Image Quality
There's no surprises with the performance of the X-T3. The files have lovely open shadows with plenty of detail while still keeping contrast in the shadows. Colors are punch and vibrant without being unrealistic. Reds are controlled nicely. All in all Fuji X-T3 image quality does not disappoint.
But picture quality is a subjective thing that no amount of words can accurately convey. So here's a bunch of pics I took with the Fuji X-T3 – have a look for yourself!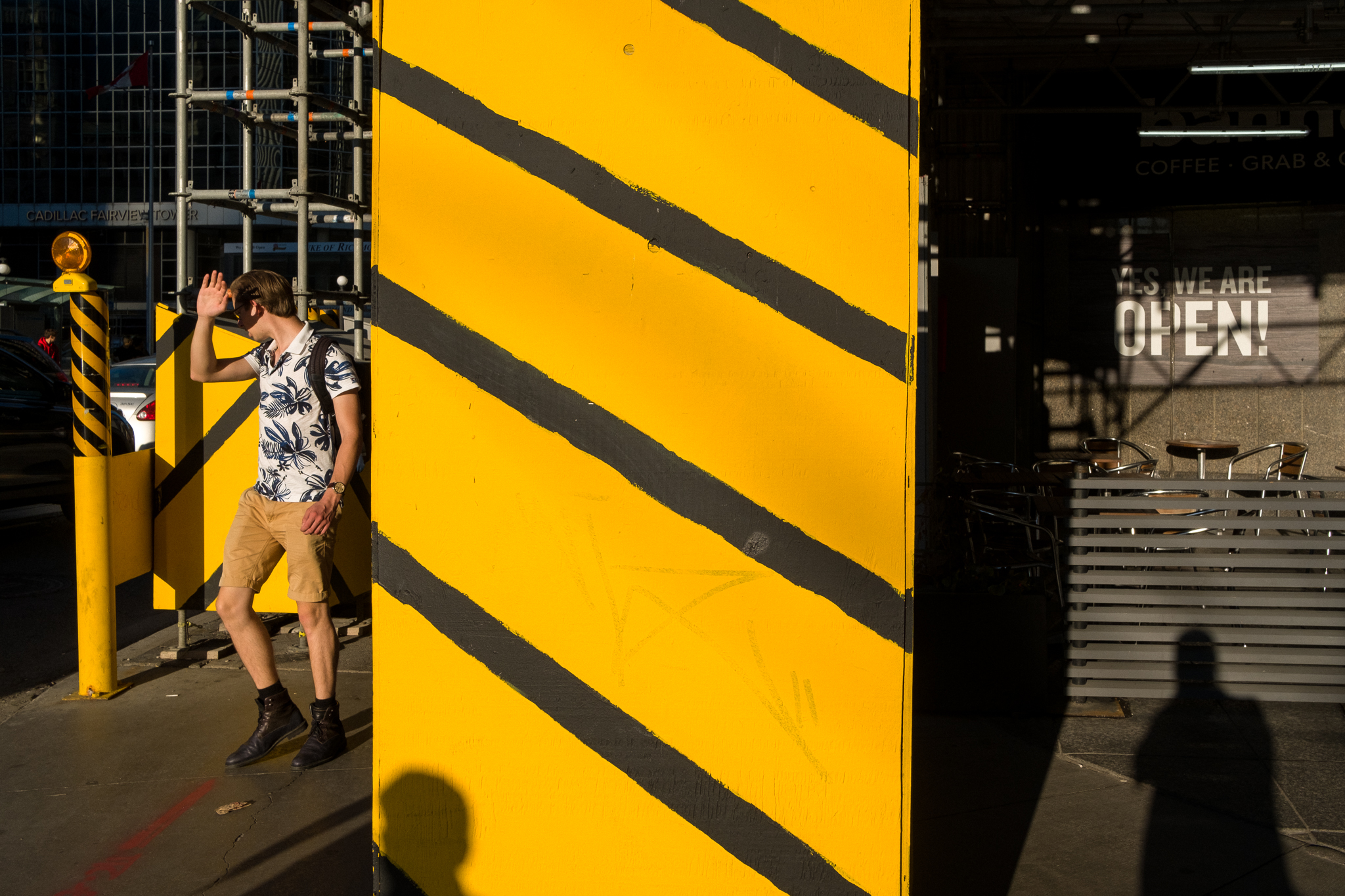 I can say the Fuji X-T3 RAW files are a dream to work with in Lightroom. Sony files need me to wrestle with them a bit to get what I want but Fuji files just sort of come together without a lot of fuss. Really nice to work with!
Conclusion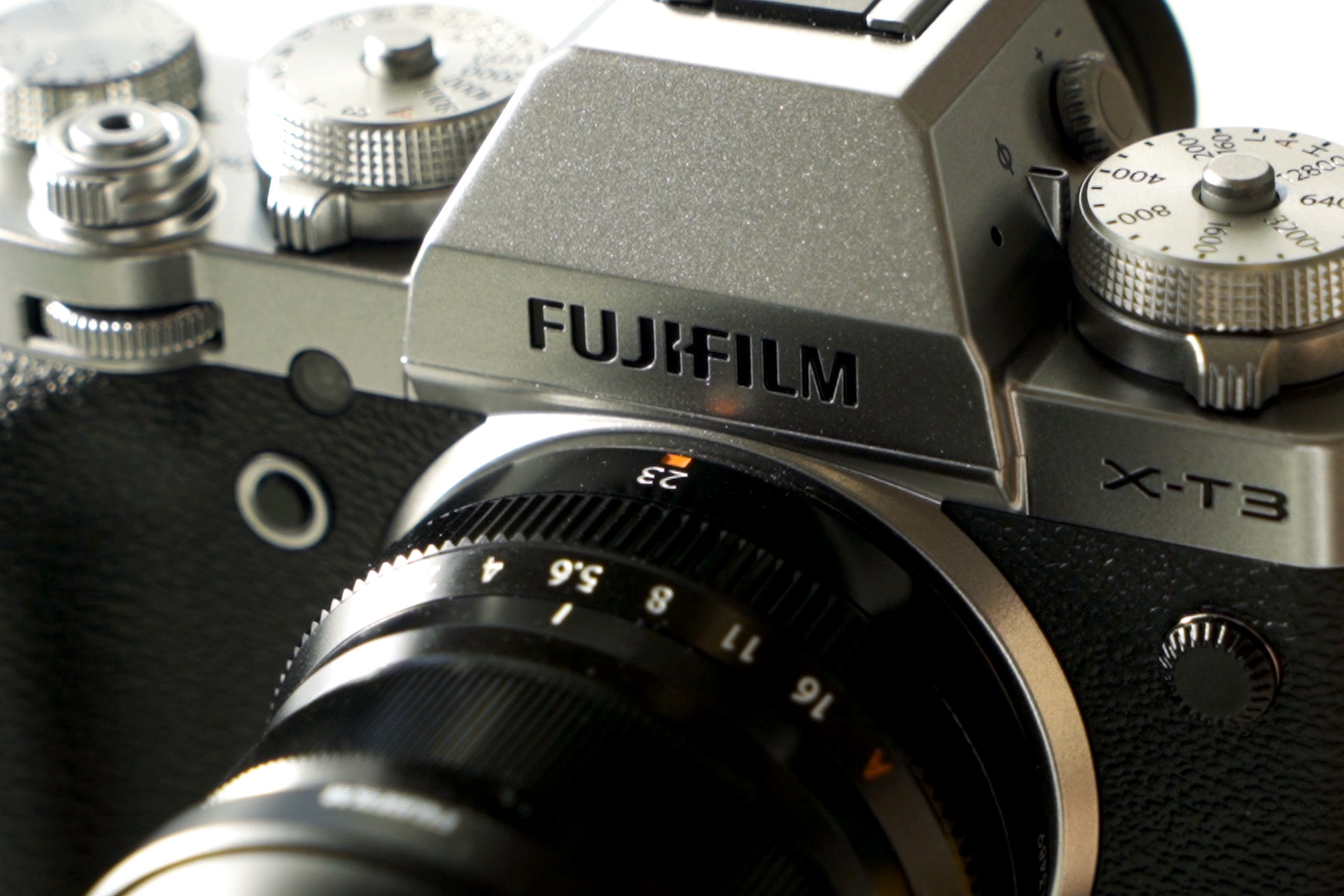 Fuji has been carefully refining its cameras generation after generation and the XT3 is the end result this process. There's no doubt in my mind that this isthe ultimate Fuji camera to date. It's a camera that a lot of people are calling the best APS-C camera on the market, but I'd argue it's approaching the status of the best all-around camera on the market.
I know this is going to get the full frame people up in arms but I didn't say it had the best image quality, or the best low light performance or the best af or the best video. But when you consider everything that this camera offers I really don't see anything else that comes close.
Especially at this price point!
Fuji guys are going to want to snap this one up right away and if you're sitting on the fence with Fuji then this is the time to take the leap. This camera might look like an XT2 on the outside but (like the old saying goes) it's what's inside that counts. It's almost like they looked at the XT2 and said, "Okay, this is good. Now how can we make it better in every possible way?" And then did just that.
The XT3 is a major leap forward in technology and performance for Fuji and in general it's just a fantastic camera.
Fuji XT3 Street Photography Pros:
All new 26MP back side illuminated sensor.
Beautiful 3.69 million dot EVF.
Class leading video capabilities.
Super quiet shutter.
Comes in silver and black.
Incredible value for under $1500 USD.
Fuji XT3 Street Photography Cons:
Battery life is just "okay."
Assembled in China.
Hard to chose between silver and black. (It's not easy to come up with negatives!)
Would I recommend the Fuji X-T3? Definitely.
---
The Fuji X-T3 is available from your favorite online retailer:
Fuji X-T3 body (silver) at B&H.
Fuji X-T3 body (black) at B&H.
And the excellent Fuji 23mm f2.0 lens:
Canadian shooters can find the Fuji X-T3 at Canad's greatest camera store:
Fuji X-T3 body (black) body at CameraCanada.
Fuji 23mm f2.0 lens at CameraCanada.
Please support StreetShootr and use one of the links on this page if you decide to purchase the Fuji X-T3. It costs you nothing extra but I will receive a small commission that helps keep this site alive and growing. Thanks for your support!
What's your take on our Fuji X-T3 street photography review? Is this ultimate Fuji you've been waiting for? Or would you rather stick with your tried and true X100F? Post your ideas in the comments below and keep the conversation going!