Matt Stuart is one of the most prolific and well-respected street photographers out there and he's taken the first step to becoming a full member of Magnum. The grandaddy of all photo agencies accepted Matt as a nominee at their 69th annual general meeting on June 23-26, 2016. Hit the jump for all the details!
Matt Stuart Now A Magnum Nominee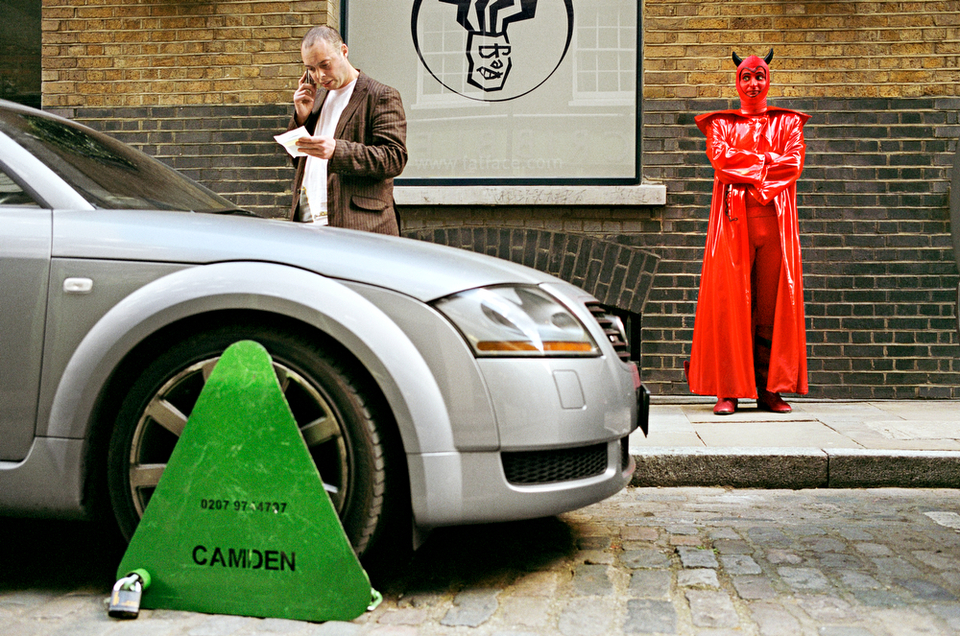 Magnum's 69th annual general meeting took place between June 23-26, 2016 in London and was complemented by a program of public events including a book fair and quiz. The following membership actions were taken:
Matt has taken the first step but full membership in Magnum Photos but will need to resubmit his portfolio in 2 years time and receive a 66% majority vote to become associate members of the agency. Once that happens he can to apply for full membership as early as 2020. It's a long road to membership in one of the most prestigious photo agencies in the world but worth every step!
Matt Stuart is one of the founding members of the street photography collective iN-Public and has been a staunch advocate for street photography since its inception. It's interesting to see a dedicated street photographer acknowledged by Magnum as they typically focus on the documentary tradition. They have been moving to broaden the scope and appeal of the agency over recent years and this is another excellent step in that process.
Matt announced his nominanee status on Twitter with his trademark wit:
My son Max, extremely excited about me becoming a nominee @MagnumPhotos pic.twitter.com/ihjXVKHgcl

— Matt Stuart (@mattustu) June 27, 2016
Matt's first book, All That Life Can Afford, is in its second printing and can be purchased directly at:
All That Life Can Afford by Matt Stuart.
And be sure to check out the new and improved Magnum website:
StreetShootr's Take
Matt Stuart is a terrific street photographer with a fantastic sense of humor and an uncanny ability to be in the right place at the right time. I was lucky enough to meet Matt in person last year in L.A. and he struck me as someone who's following his passion for its own reward. A rare thing in any walk of life, but especially in the photography world!
Seeing a dedicated street photographer as a Magnum nominee speaks volumes for Matt's work and for the agency's desire to be more approachable overall. Gone are the days when street photography is seen as trivial or common. Matt's nomination acknowledges the importance of the genre and will no doubt attract many new photographers to the street.
It's a great day for Matt but also a very positive step in the right direction for street photography in general.
What's your take on Matt Stuart being named a Magnum Nominee? A fitting honor for an excellent street photographer? Or an empty gesture designed to extend Magnum's audience? Post your ideas in the comments below and keep the conversation going!