The highly anticipated Fuji XT-2 uses the same 24MP APS-C sensor as the X-Pro 2 but ups the ante with improved autofocus, a 3-way tilting LCD and 4K video recording. This looks like a great little camera that's bound to find its way into the hands of many street shooters but Fuji had a couple of other announcements that also caught my attention. Hit the jump for all the details!
Fuji XT-2 Is Finally Here
As soon as Fuji released the X-Pro2 people started talking about the replacement for the much-loved XT-1. After months of speculation the Fuji XT-2 is official and it looks to be the ultimate evolution of Fuji's X-Series line of cameras.
The Fuji XT-2 uses the same 24MP APS-C sensor as the X-Pro2 (widely regarded as the best APS-C sensor on the market) and ups the game with improved autofocus, a 3-way tilting LCD and 4K video recording. And it does all this for $100 less than the X-Pro2! Here's are some of the Fuji XT-2's key features:
24.3MP APS-C X-Trans CMOS III sensor.
0.77x 2.36m-dot OLED viewfinder with 100 fps refresh rate.
3.0″ 1.04m-dot 3-way tilting LCD screen.
Internal UHD 4K video & F-Log gamma.
Built-in Wi-Fi connectivity.
325-point intelligent hybrid AF system.
Up to 8 fps shooting and ISO 51200.
Weather-sealed body.
Two UHS-II SD slots.
Film simulation and grain effect modes (also available when shooting video).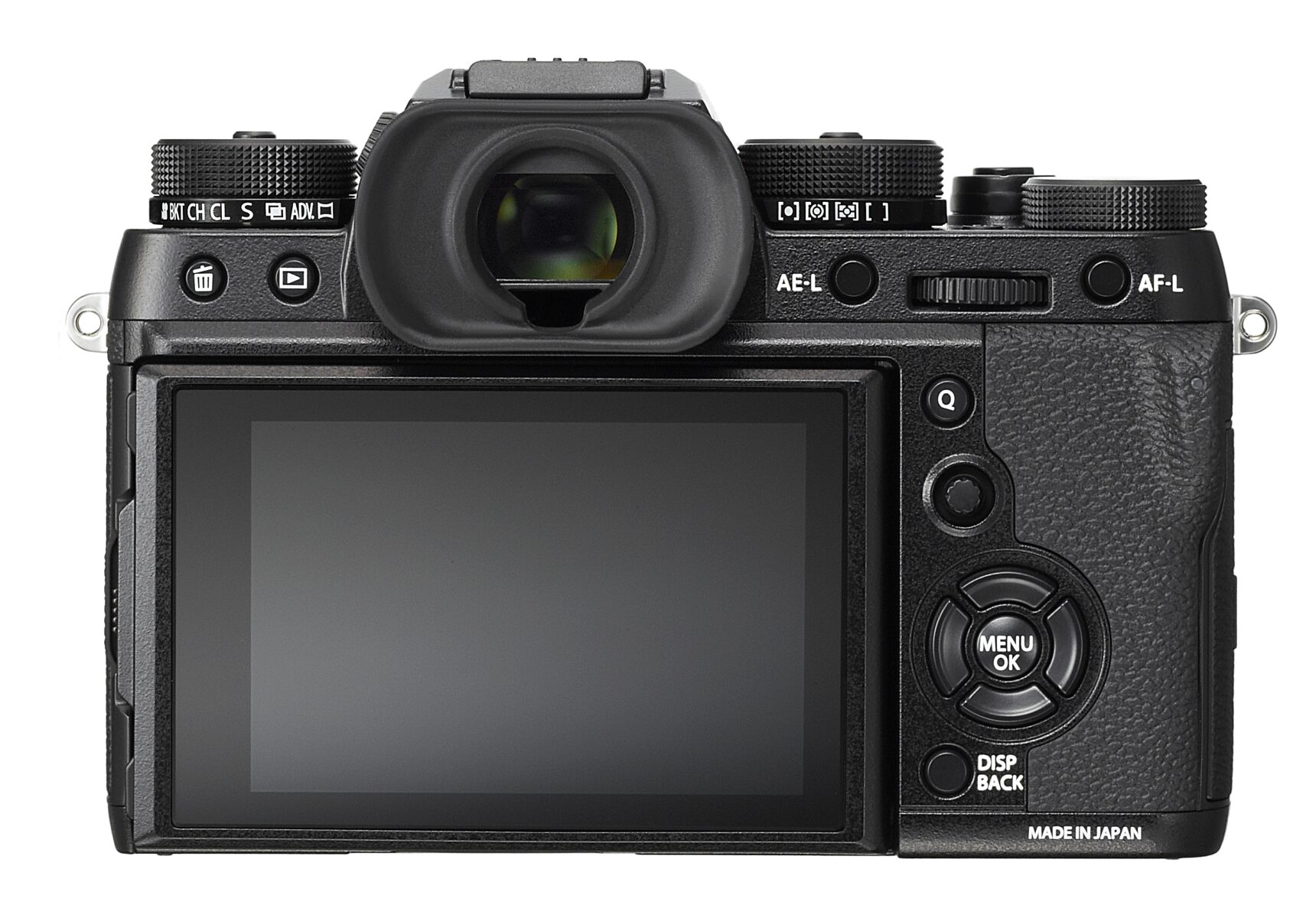 Of course, street photographers have very specific ideas about what cameras are right for use on the street and we typically go for smaller rangefinder systems so it's no surprise that the X-Pro2 is so popular. But don't overlook the Fuji XT-2 just because of the form factor. Rinzi Ruiz is one street photogrpaher that's been using the XT-1 to create stunning images on the street so all things are possible.
The XT-2 may have the DSLR form factor but it's still a compact camera and I wouldn't hesitate strapping one on for a day of shooting on the street. Availability is currently set for mid-August with a starting price of $1,599 (body only) and can be pre-ordered at your favorite online retailer:
Fuji XT-2 (body only) at Adorama.
But Wait, There's More!
So ya, the Fuji XT-2 looks great and all but there were a couple of other little things announced that are worth reporting. First off, the fabled 23mm f/2 lens is OFFICIALLY on Fuji's lens roadmap for 2016: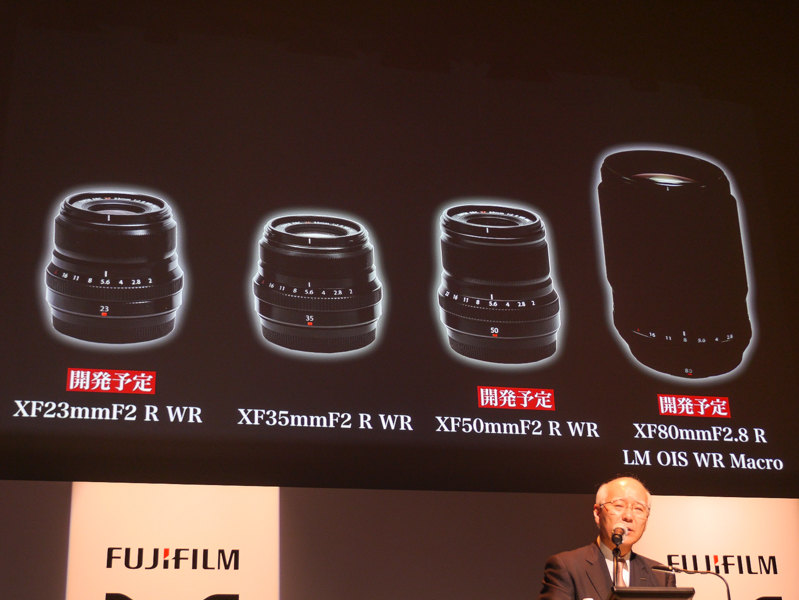 Details are scarce but an image of the 23mm f/2 WR lens did appear behind Fujifilm Director Takahashi during the product launch in Tokyo. It looks to be a little bit longer than the 35mm f/2 WR with the same barrel size. It would have been great to have a pancake lens a this focal length but the 23mm f/2 is still going to be the holy grail for Fuji street shooters who aren't using an X100 s/t/u/v/w/x/y/z. This little guy could change the game for Fuji when it comes to street photography and I for one can't wait!
The second big announcement was a major firmware update for the X-Pro2 that adds the improved autofocus algorithms found in the XT-2. This is huge news and really shows how well Fuji regards their customers. The company has a long record of improving their gear through firmware updates and it's great to see them carrying this forward.