A few spots are still available for a one-day masterclass with Larry Towell at Magnum Photos agency in Paris on November 11, 2014. The workshop is being held as part of Paris Photo and is a rare chance to study in Europe with the only Canadian member of Magnum Photo. Hit the jump for more info.
Magnum Photographer Larry Towell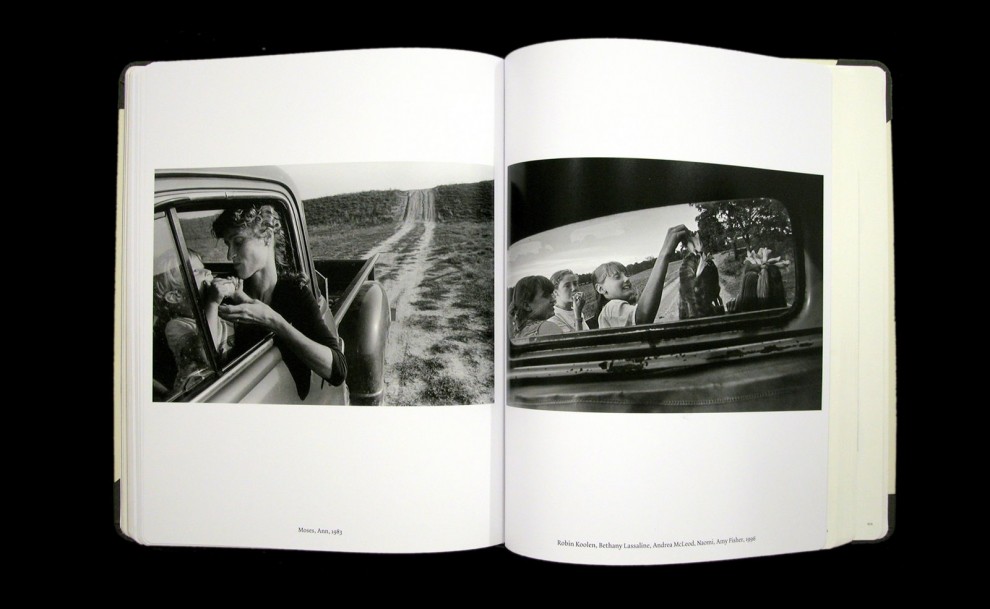 Larry Towell joined Magnum in 1988 and was the first and only Canadian photographer to be a part of the famed agency. His work has appeared in The New York Times, Life, Rolling Stone, and he is well known for his love of black and white film:
Black and white is still the poetic form of photography. Digital is for the moment; black and white is an investment of time and love.
His books, The World From My Front Porch and The Mennonites won many awards and established him as one of the greatest documentary photographers of the 20th century. His work is at once autobiograhical and global in its scope as themes of land and belonging are woven together beautifully.
One Day With Larry Towell Workshop
Previous one day masterclasses with Magnum photographers have been insanely popular so it made sense to offer a One Day With Larry Towell workshop as well. Larry very rarely travels to Paris so this is a rare opportunity to learn from a modern master in the city of light.
The One Day With Larry Towell masterclass does not include a shooting assignment but covers the following:
Presentation of what it means to be a photographer for Larry Towell.
Projection of the photographer selected works.
Discussion panel around a friendly lunch.
Aesthetic analysis, creation of images, editing.
Portfolio reviews.
Students need to bring a portfolio (digital or printed) of no more than 15 images. Tuition is 160 € for the day which includes lunch.
Contact workshop coordinators Nicolas Ossard or Alexandre Vecchini for more info.
One Day With Larry Towell Workshop.
Larry Towell on Magnum.