The original X-Pro1 was introduced in 2012 as a follow up to Fuji's incredibly successful X100. It was the first interchangable lens camera to use Fuji's new X-Trans sensor technology and a lot of people saw it as the ultimate Leica-killer. But sluggish auto-focus and lack luster performance meant it never lived up to the hype. Fast forward 4 years and the Fuji X Pro2 is (finally) released and I remember thinking, all Fuji has to do is give us an X-Pro1 that lives up to modern camera standards and they're going to have a winner. Did Fuji get it right this time? Hit the jump for our Fuji X Pro2 street photography review!
Fuji X Pro2 Street Photography – Video Review
It should be clear from my Fuji X100T review that I'm a fan of Fuji cameras in general. Needless to say I was excited to review the brand new Fuji X Pro2 and after using it as my main street photography camera for the past month I can say that Fuji has created a well balanced and nimble little shooter that will likely find a home around the neck of a lot of street photographers. It not only corrects a lot of the problems of the original X-Pro1 but it holds its own against virtually anything else on the market.
As always, this review is focused on using the Fuji X Pro2 for street photography so I won't be going into any charts or technical diagrams. My reviews focus on what it's like to use this camera as an every day shooter. So let's get on with the review!
Fuji X Pro2 Build Quality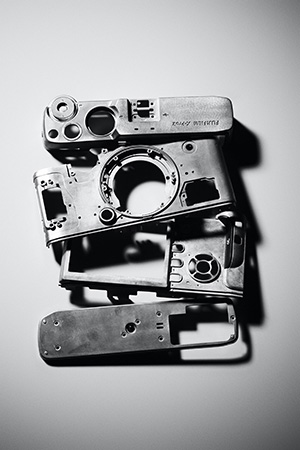 When you first pick up the Fuji X Pro2 you can't help but notice that it feels instantly at home in your hand. This is a solid, professional feeling camera with no creaks or wiggly bits to distract you while shooting. The camera is built on a full magnesium alloy chassis that's both light weight and durable – many cameras use magnesium alloy for the top and bottom plates but keep a plastic body. The camera is finished with semi-matte black paint that seems like it's designed for durability (unlike Leica's black paint which seems to wear quickly to create their iconic brassing).
Fuji has added rubberized ridges on the front and back of the camera that provide a confident place to grip the camera. It's actually surprising how effective this is and I found the camera fit my hand perfectly. No need for a thumbs-up with this puppy – it feels great out of the box! The controls feel reasonably firm and solid but you might notice a bit of a squishy feel to some of the buttons due to the camera's weather sealing. Honestly, I noticed this for about a day and then totally forgot about it so it's not a big issue at all.
This is definitely the best build quality of any Fuji camera to date and one of the best feeling cameras I've used in recent years. Second only to the Leica M240 and that's saying a lot!
Autofocus And Shooting On The Street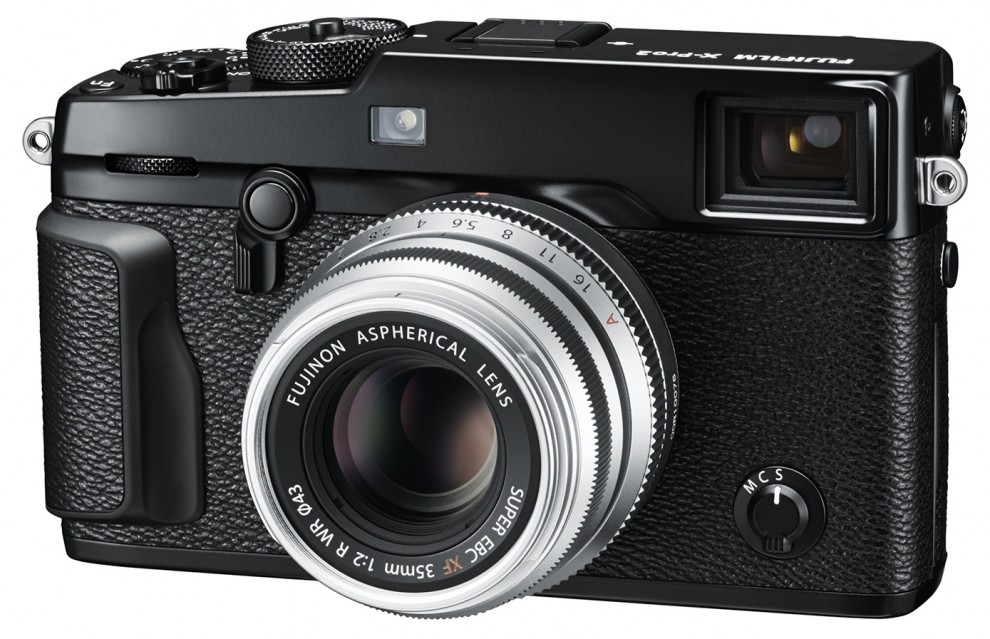 Street photographers need to develop an almost supernatural ability prepare for shot before events have even occurred. Auto focus by it's very nature means you have to spend a small amout of time pointing your camera at the world and allowing it to lock on to your subject. Most often on the street this means the event you were shooting has already happened and the shot is gone.
Street photographers zone focussed their manual focus lenses to get around this problem. Set your focus distance to your lens's hyperfocal distance for a given aperture and you can use depth of field to create a predictable range that's in-focus in every shot. Suddenly you're free to walk around with your camera always ready for the next shot.
In my X100T review I mentioned that I was starting to accept that autofocus was here to stay and as a workaround I used auto focus lock (or back button focus if you're in manual focus mode) to focus an object approximately 12 feet away (the hyperfocal distance for the X100T's 23mm lens at f8). This meant everything from about 6 feet to infinity should be in focus and you're good to go.
Of course, you can use the same faux-zone technique with X Pro2 and it's even a bit more reliable as you're less likely to bump the focus ring on the X Pro2 than on the X100T. But Fuji has really upped their autofocus game with the X Pro2 and the camera now features 273-Point AF with 77 of those points being Phase-Detect. In a word, the X Pro2 autofocus is damn fast. Okay, I guess that's two words. But you get the idea.
So what does this mean for street photographers?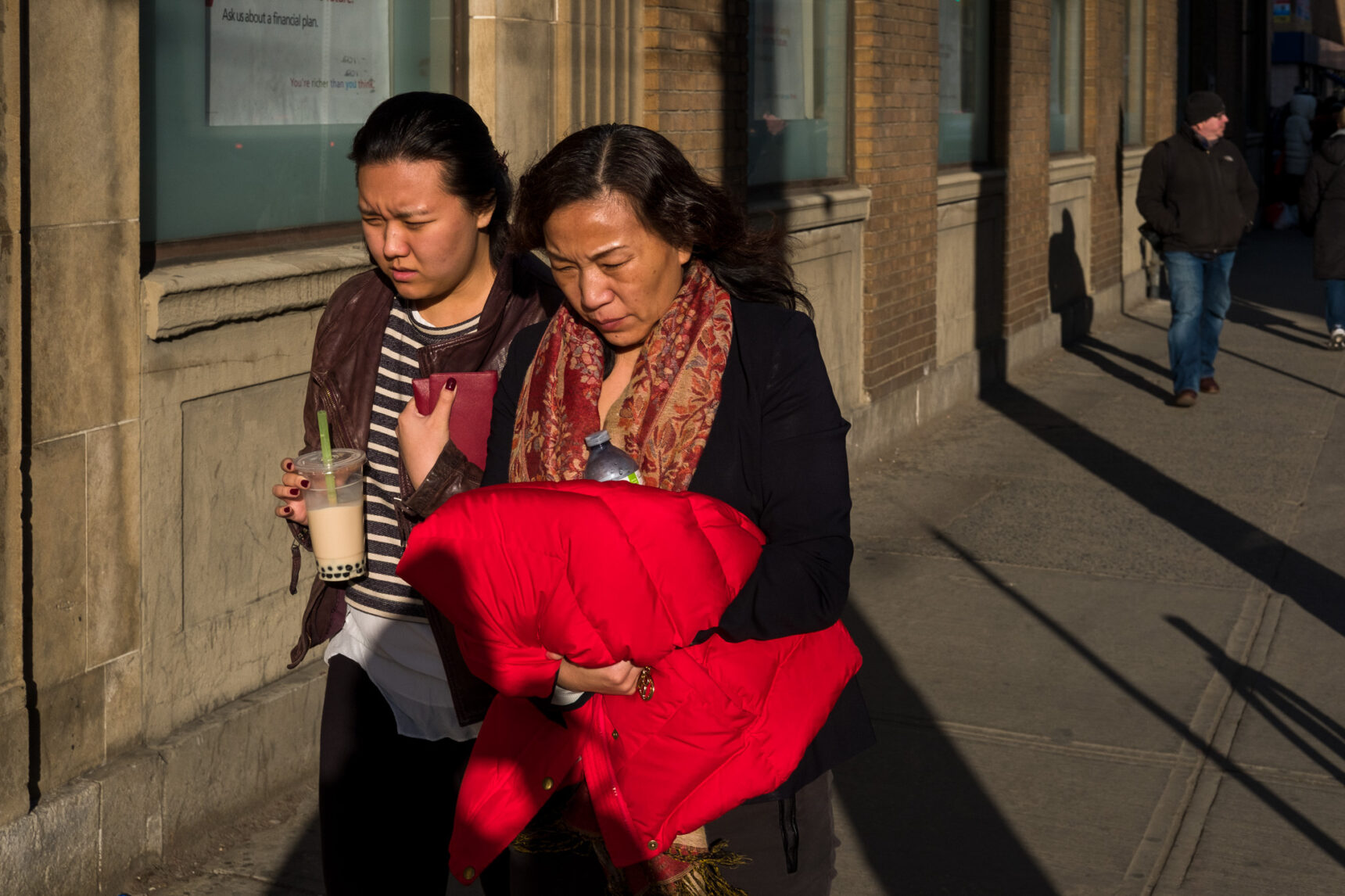 Look at this shot. The light was gorgeous when I saw this woman and her daughter walking towards me. We were both moving and I had less than a second to bring the camera to my eye lock focus and get the shot. And the X Pro2 nailed it. A lot of this had to do with the excellent and quick to focus XF 35mm f/2 lens but it's a great example of what the camera is capable of producing. We're getting to the point where autofocus is almost second nature and just works.
Will I become an autofocus convert? Hell no. But it's good to know I can throw the camera into autofocus from time to time with the confidence that the camera can keep up with my vision. Color me impressed.
That Shutter Just Sounds Sexy
The X Pro2 uses a focal plane shutter with a flash sync of 1/250 second and a maximum shutter speed of 1/8000 second. It's quiet but solid and doesn't attract any attention when shooting on the street.
Of course you want a quiet shutter when you're shooting on the street and Fuji has come up with one of the sexiest sounding shutters you're going to hear. It's more substantial that the X100T but silkier than a Leica M 240 – the kind of sound that just sort of disappears in the ambient sounds of the street. I've been standing within 2 feet of subjects and they never reacted in any way when I took the shot.
Zero complaints here.
24 Megapixel X-Trans 3 Sensor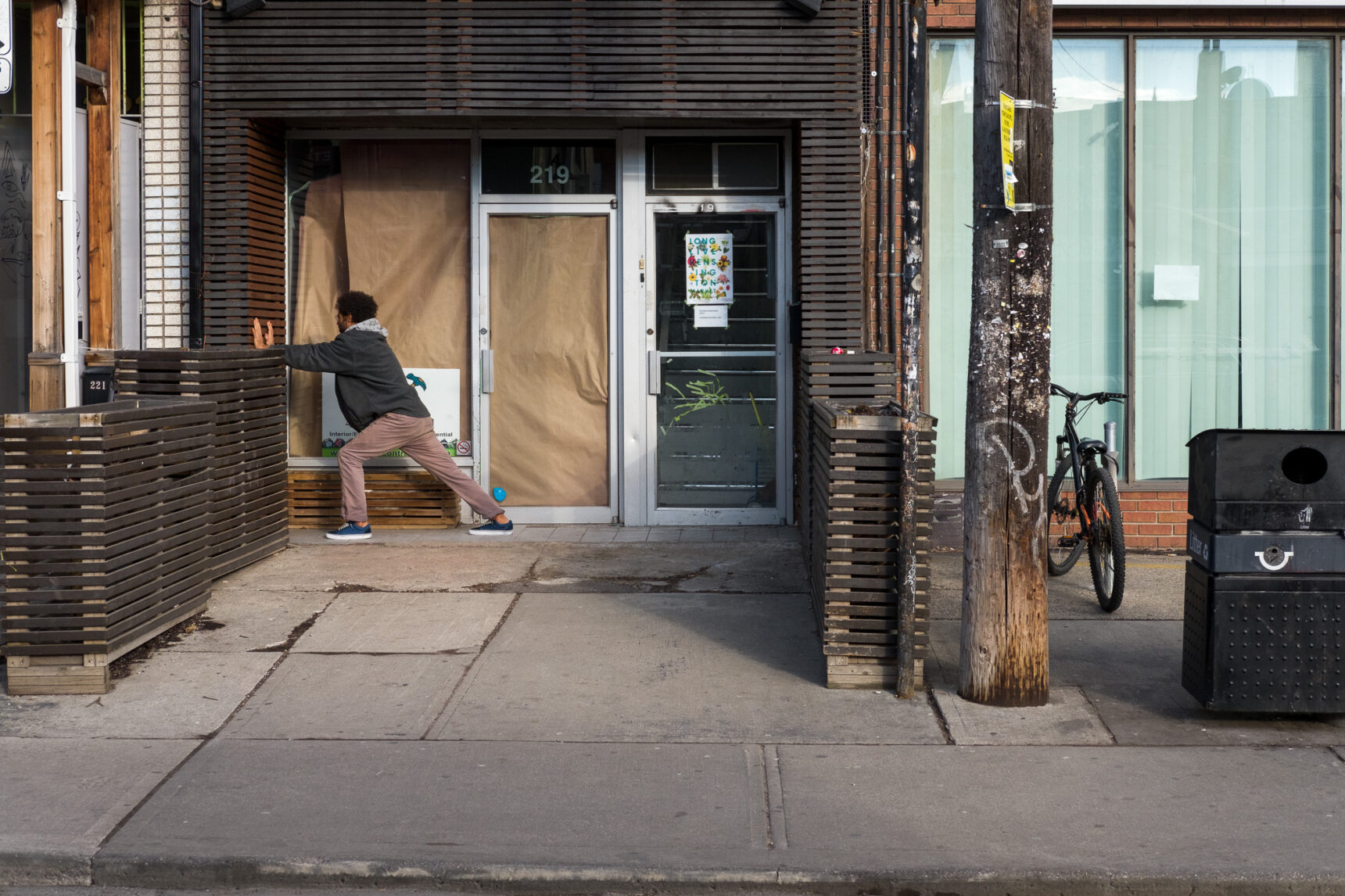 The heart of the X Pro2 is the newly developed 24 Megapixel X-Trans 3 APS-C sensor that produces excellent colors across the board. The Sony made sensor uses copper instead of aluminum wires so the wiring layer can be much thinner. This translates into larger photo sites for better light gathering abilty and outstanding high ISO performance – one of the largest complaints against APS-C sensors up until now. The X Pro2 sensor narrows the performance gap between full frame and APS-C to the point of being nonexistant.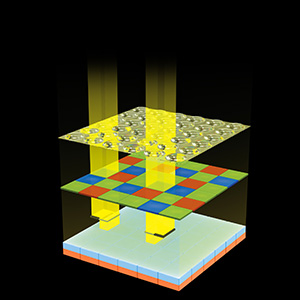 Of course it's still an X-Trans sensor which uses Fuji's proprietary layout of red, green and blue pixels to minimize color moiré and eliminate the need for an optical low pass filter. This means images resolve well beyond the megapixel count of the sensor and the X Pro2 sensor holds its own against anything on the market.
Photographers either love or hate X-Trans sensors and I'm not going to take a side on that argument. Lightroom had a tough time interpreting images from the original X-Trans sensor and I think that is still coloring people's perception of the technology 4 years later. When you load X Pro2 raw files into your lightroom catalog they're going to look super flat as the program doesn't apply the camera's default picture style automatically. Just set Lightroom to automatically adjust this on import using a preset and you'll be a lot closer to the final image you're looking for.
Overall, I've found the colors to be punchy and vibrant with excellent dynamic range (especially in the highlights) and I have no problem getting the results I like in the latest version of Lightroom.
Dual Card Slots For The Win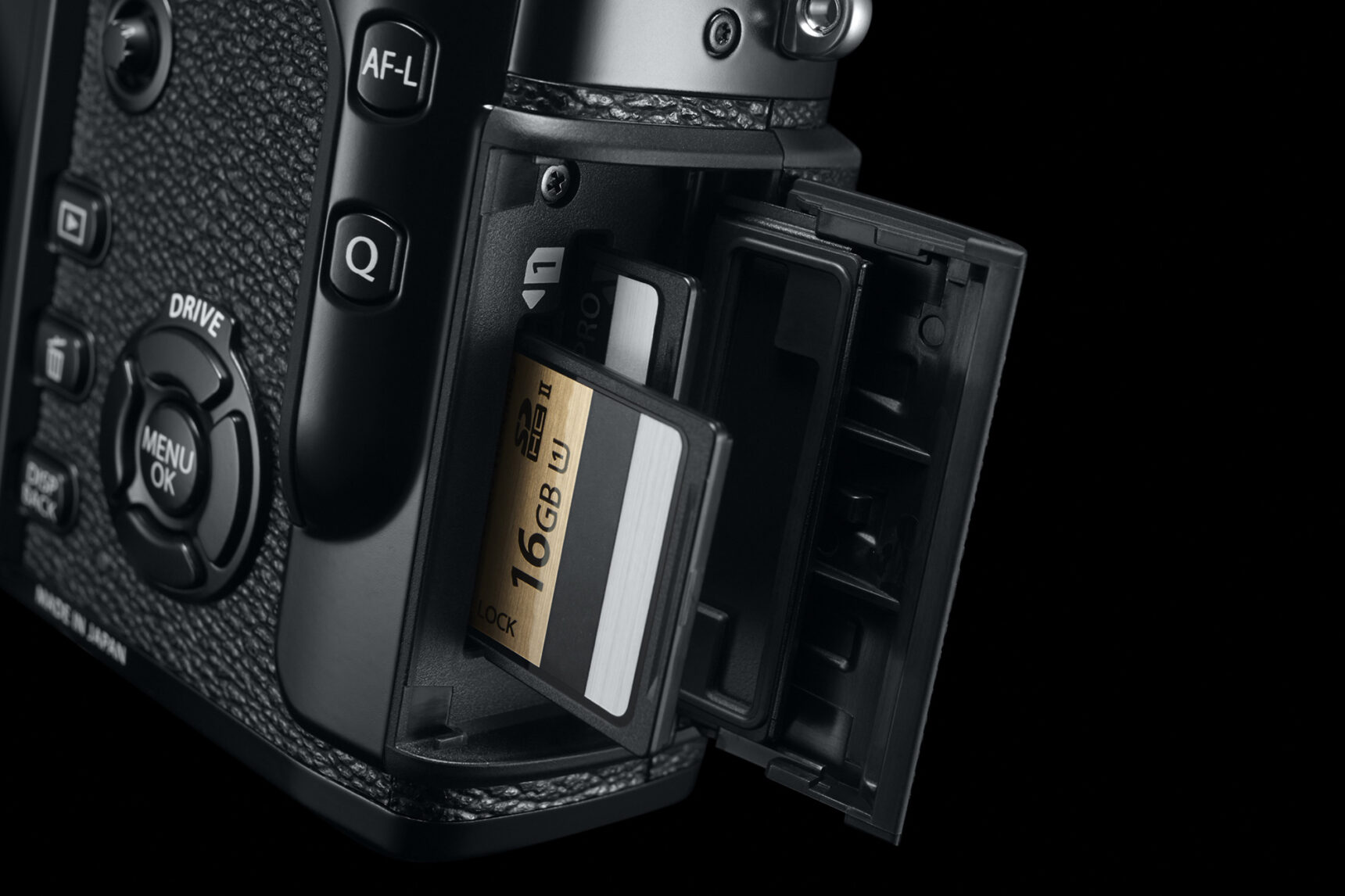 The Fuji X Pro2 has dual card slots that can be used sequentially or as real time backup to the first card. I've been shooting digitally since 1998 and I've never lost a file to a corrupt card so why would anyone want in-camera backup? Of course, you're better safe than sorry but this could also come in handy when shooting on the street.
Let's say you've just taken the shot of the day when your subject spots you and comes storming over to demand that you delete that picture. It happens. Instead of standing and arguing you can just smile and say, "Sure!" Then show them the file is deleted and you can both go your separate ways without further incident.
Now I realize not everyone is going to approve of this method but hear me out. Once someone demands that you delete the picture, no amount of rational argument is going to change their mind. Every street photographer has encountered this at some point and I've personally seen everything from the police being called to punches being thrown. Better to defuse the situation and move on.
You're entirely within your rights to photograph anything on the street so you're not actually doing anything wrong by not deleting the file to satiate the irrational demands of some stranger. Stand your ground, explain what you're doing and why you're taking images. But when that doesn't work the X Pro2's dual card slots at least give you an option to walk away from the confrontation without losing the shot.
Acros Film Simulation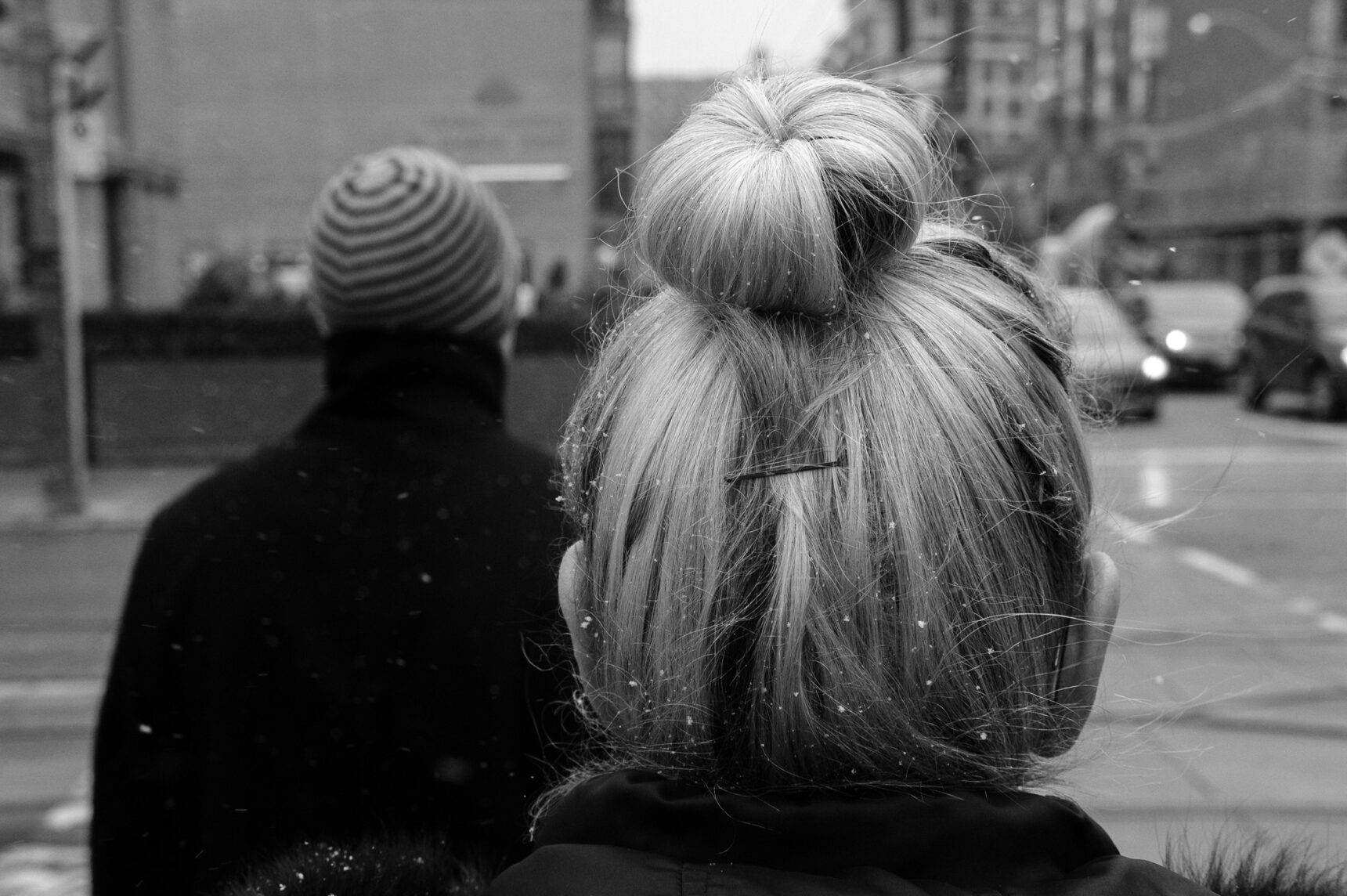 The X Pro2 includes Fuji's newly developed Acros black and white film simulation that uses an adaptive grain algorithm that responds to the ISO. Rather than simply put an overly of "grain-like noise" on top of the image, ACROS film simulation harnesses the sensor's random noise to create realistic looking grain.
Of course, this doesn't look anything like film but it still produces very good black and white simulation and black and white shooters will likely get a kick out of it. The one downside is that it's limited to out of camera jpegs only at this point. You'll see an Acros camera profile when you open your raw files in Lightroom but Fuji tells me Lightroom's profile only adjusts the curves and doesn't include the adaptive grain simulation.
At this point the X Pro2 is the only Fuji camera that is capable of ACROS simulation as it's closely tied to the new X-Trans3 sensor in combination with the X-Processor Pro image processing engine. You'll probably see it show up in future Fuji cameras that use the same sensor but for now this is it.
It's kind of hard for me to get excited about this as I'm a color shooter. This being said, I've seen some excellent Fuji X Pro2 street photography using Acros film simulation. Local contrast, and the gradation between tones is handled more like film that's been printed on silver gelatin paper. In short it looks really good – in some ways better than other film simulations like Silver Efex Pro or VSCO presets which can sometimes produce muddy images.
Improved

The Best Hybrid Viewfinder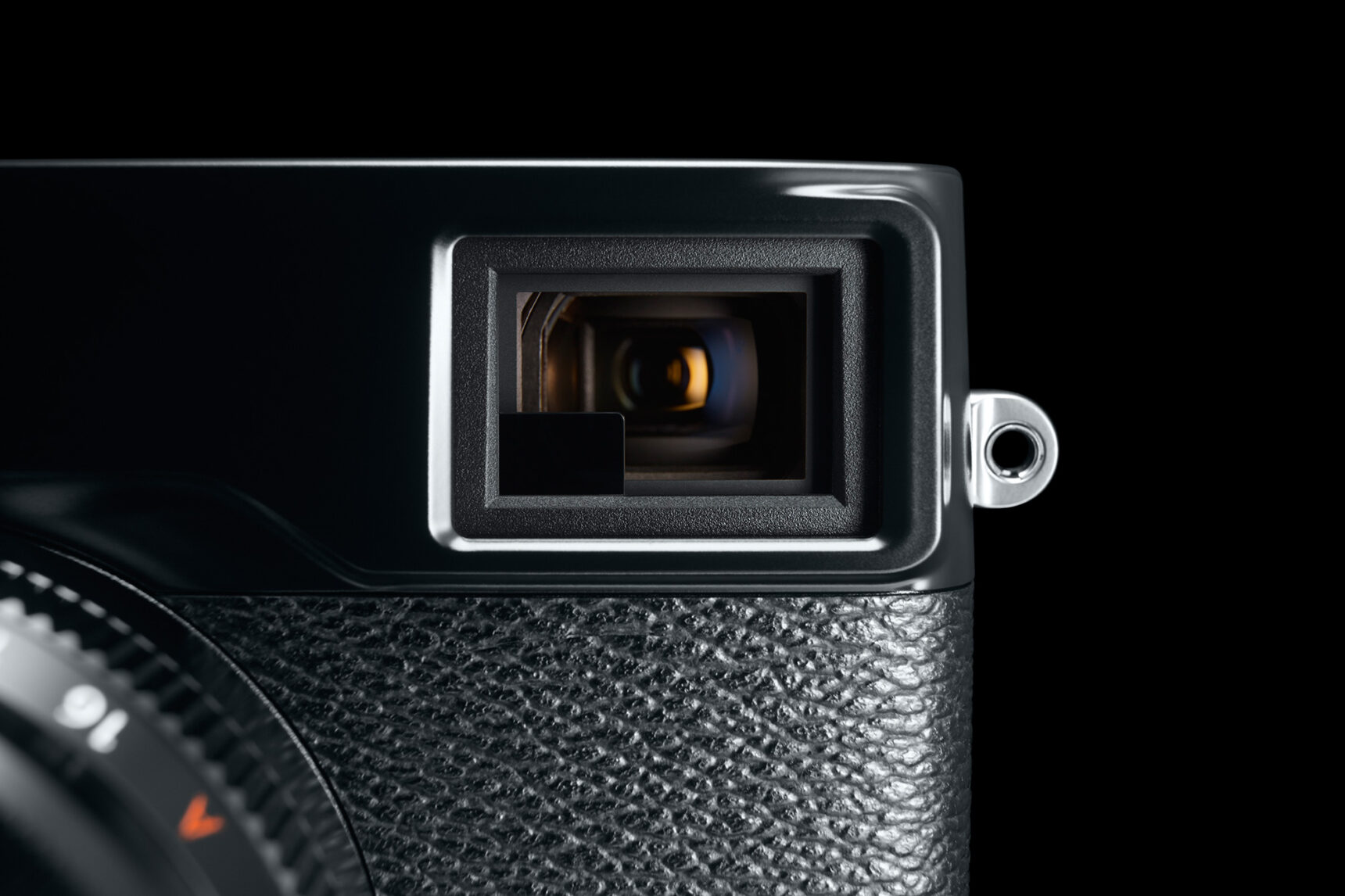 Fuji has been turning heads with their hybrid viewfinder technology since the original X100 appeared way back in 2012. The hybrid viewfinder can be used as either an optical viewfinder (OVF) or electronic viewfinder (EVF) so it offers the best of both worlds in one compact package. And the X Pro2 has the best hybrid viewfinder to date.
The EVF side comes in at 2.36 megapixels with an 80 fps refresh rate (when used in high performance mode). While the image isn't as large as Sony's latest batch of EVFs it's surprisingly good with virtually no lag. If you prefer to shoot with an EVF then you're not going to be disappointed here.
The hybrid viewfinder carries over the electronic rangefinder feature of the X100T with a a miniature EVF in the bottom left corner that shows an elnarged image of the focus point while using the OVF. If you're using manual focus this is a godsend but I found I normally kept this featured turned off.
But for me, the optical viewfinder is the star of the show with the Fuji X Pro2 and I found myself using it almost exclusively. Optical viewfinders are perfect for street photography because they let you see a little bit outside the frame so you can anticipate elements that might enter the shot. They also elminate the blackout that happens when you make an exposure with an EVF or even an SLR. You get to see your subject at the exact moment of exposure and this gives you more confidence to identify the elusive decisive moment that we're all chasing on the street.
But optical viewfinders are mounted off axis from the lens which gives you a different line of sight to your subject. Most OVFs have parallax correction that moves the frame down and to the right inside the viewfinder as your focus point moves closer to the camera but the X Pro2 also shrinks the size of the framelines inside the viewfinder the closer you focus. Think about it, the closer something is to the camera the more it fills the frame. By simulating this Fuji has created an optical viewfinder that's actually more accurate than the much revered Leica system.
Of course no OVF is 100% accurate but this is really as good as it gets.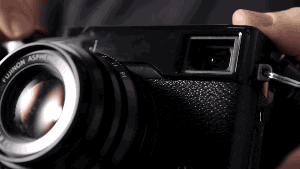 Fuji has also employed an auxiliary lens system in their OVF to change the viewfinder's field of view depending on the lens you're using. Attach a wide angle lens and a wide angle lens slides into place in the viewfinder with framelines accurately represented for a wider range of lenses.
Leica shooters will remember you could order an M6 or an MP with a .58x, .72x or .85x viewfinder depending on what lenses you intended to use with the camera. The Fuji X Pro2 has two magnifications built in so you're ready for any lens in your bag.
Fuji has really thought this through and I'm going to go so far as to say this is the most advanced and most accurate optical viewfinder on the market. If you like shooting with an OVF you can't help be impressed with this engineering marvel!
Let's Talk About That ISO Dial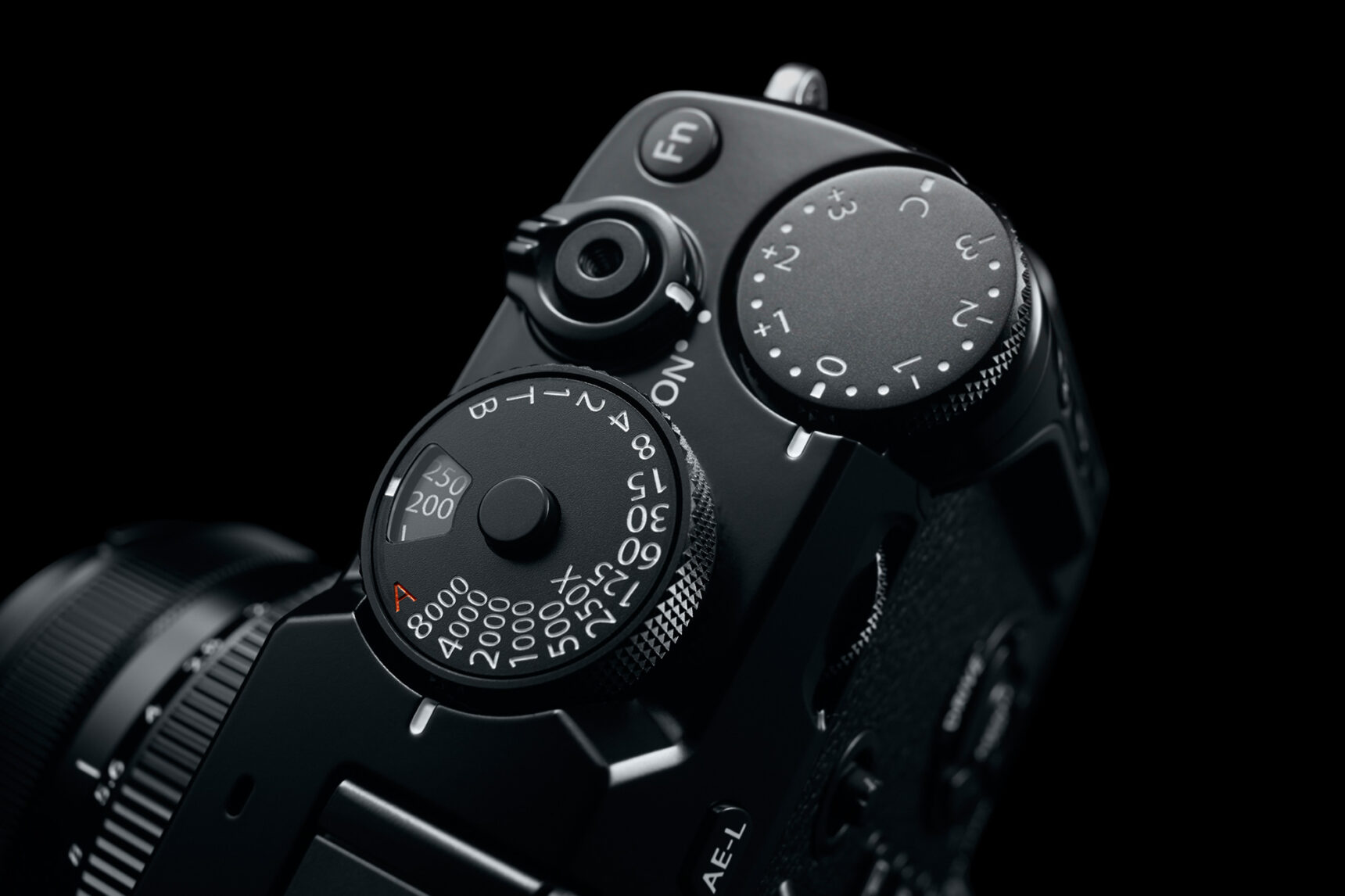 No camera is perfect, and neither is the Fuji X Pro2. In fact there's a couple of design choices that just leave me scratching my head. The ISO dial, for example.
Fuji has included the ISO dial "within" the shutter speed dial, which saves space and gives the camera an old-timey look. But this creates sacrifices in usablity that I just don't like. First the ISO markings are hard to see for my tired old eyes. This is compounded by the fact that Fuji listed every single ISO value in 1/3 stop increments on that dial. You have to read every single ISO value as you spin the dial to find the one for which you're looking. A bit fiddly at best.
But it gets better worse. Because the ISO dial is housed in the shutter speed dial (which rotates) you can count on the dial being upside down at least part of the time. Set the shutter speed to 1/250s (the camera's flash sync speed) and it's pretty much illegible. Seriously, who designed this?
Of course, the ISO values are listed on the LCD or in the hybrid viewfinder when you're changing them but that doesn't change the fact that this is awkwardly implemented at best. Usable, but one of those things that could have been so much better with a dedicated ISO button and a simple turn of one of the camera's other dials.
And Who Put The Diopter Adjustment There?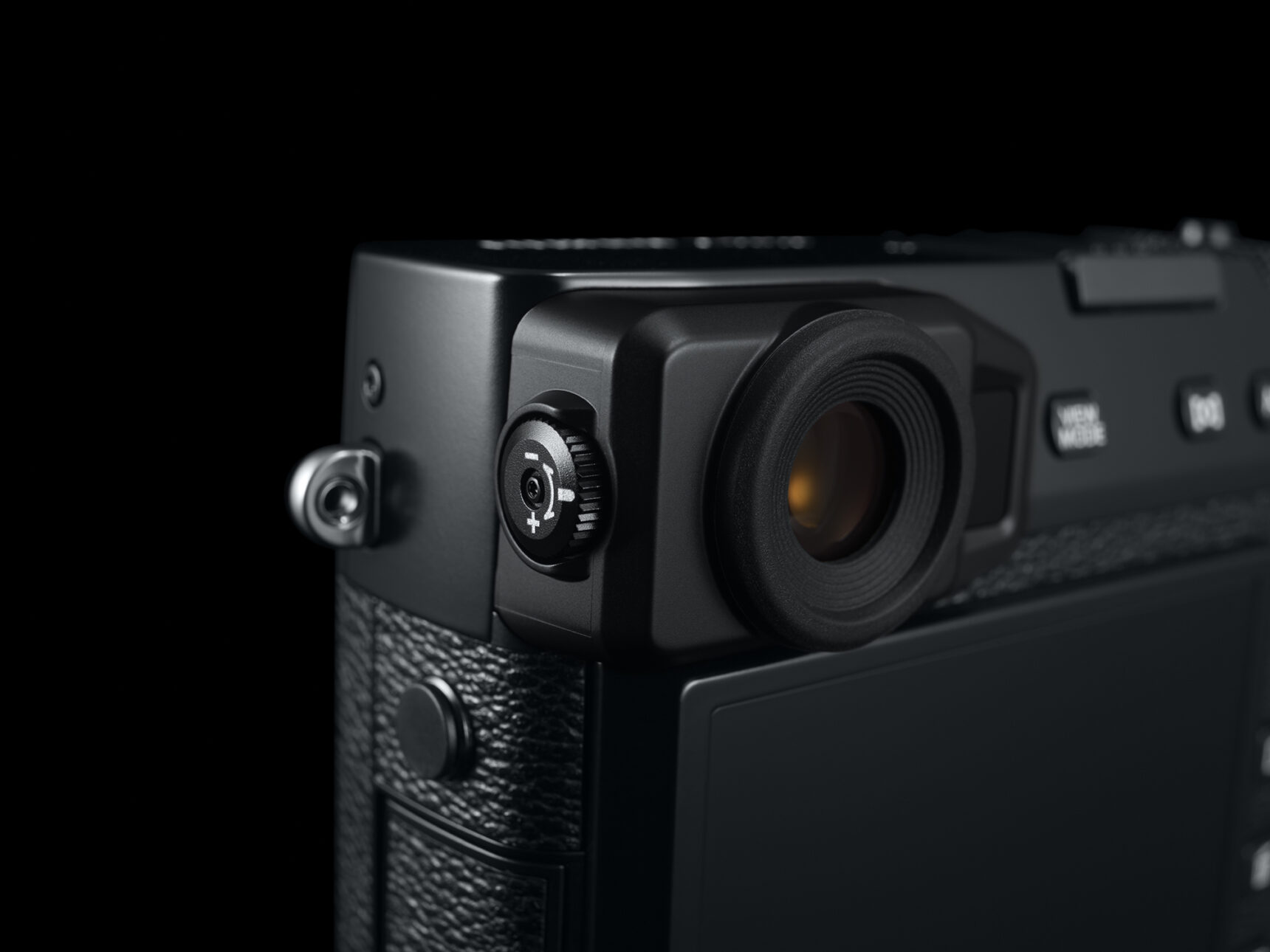 Diopters let you adjust the focus through the viewfinder to match your eyesight and it's pretty much essential. So it was puzzling that the original X-Pro1 didn't have a diopter adjustment. I mean, virtually every camera on the market (except Leica) had diopter adjustments so you could only conclude that Fuji was positioning the X-Pro1 as a Leica alternative by aping its curious lack of adjustability.
Fast forward to 2016 and the Fuji X Pro2 finally has a diopter adjustment. And they put it in the worst possible spot on the outside edge of the camera right next to the strap lug where it can easily be bumped and accidentally adjusted. I've had to re-adjust the diopter a few times and every time I scratch my head and wonder who decided to put that there.
It's nothing a piece of tape wouldn't fix but COME ON!
The Fuji X Pro2 Still Gets A Lot Right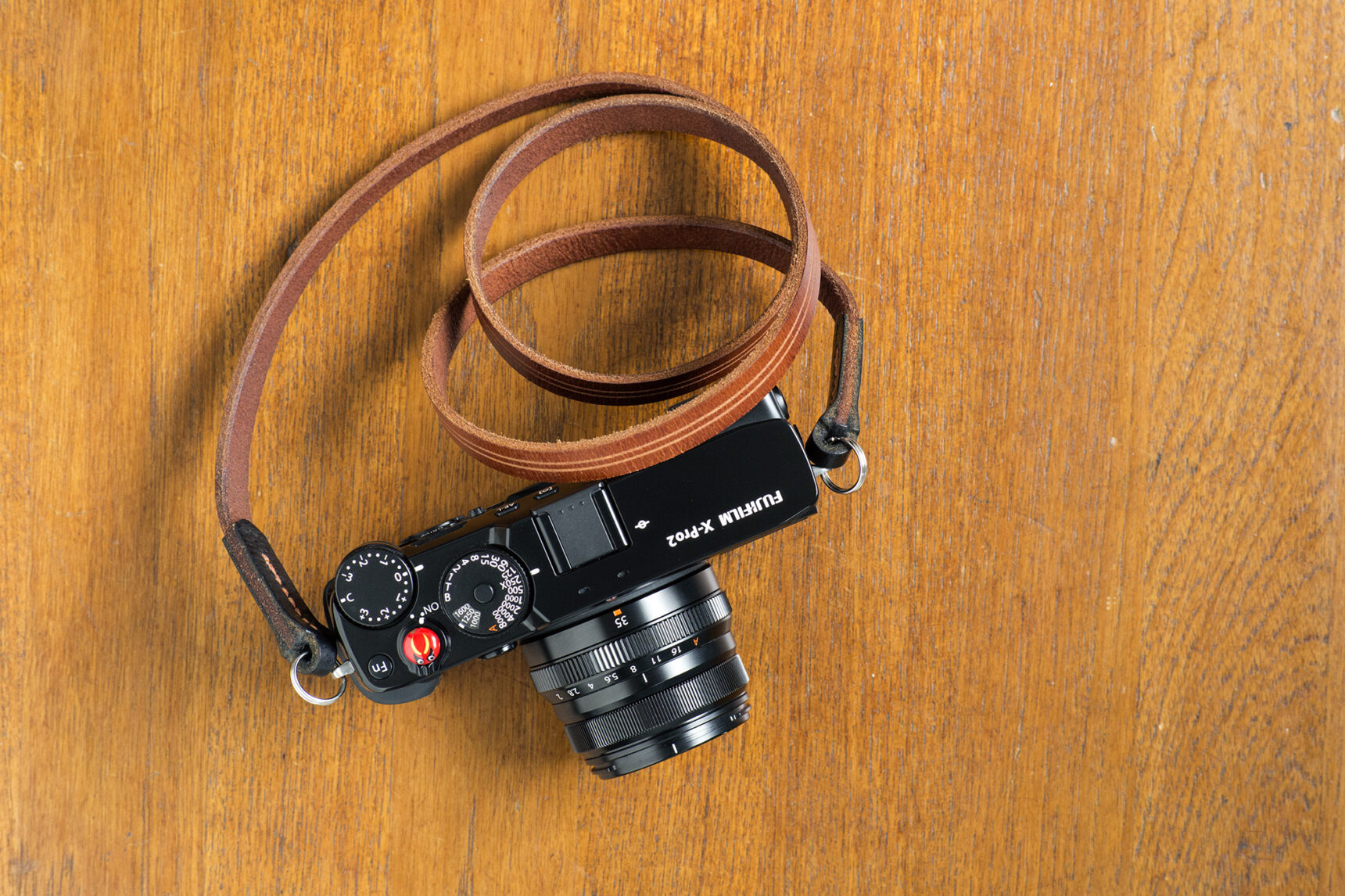 There's so much to like about the Fuji X Pro2 that it's easy to forgive the few puzzling design choices. And in the end the camera occupies an interesting space in the market. It's not a Leica killer. In fact it's not even taking aim at the big red L. Instead it's quietly affirming Fuji's commitment to creating photographic tools that are within the reach of most photographers.
It's not going to be perfect for everyone but when you look at the combination of features, image quality and price it's tough to beat the Fuji X Pro2. It's a unique beast that's going to make a lot of street photographers happy.
X Pro2 Pros:
State of the art 24MP X-Trans 3 sensor.
Punch colors and excellent dynamic range.
Well made and nimble – begs to be used.
The best hybrid viewfinder Fuji has ever made.
Super fast autofocus (wtih XF 35mm f/2).
Sexy sounding shutter is quiet but solid.
Excellent value for the price.
Acros film simulation is actualy good (if you like that sort of thing).
X Pro2 Cons:
ISO dial is inside shutter speed dial. I hate that.
Diopter placement is not ideal – can be bumped easily.
Auto focus lock button is in a wierd spot but you get used to it.
The Fuji X Pro2 is available online at your favorite retailer:
Fuji X Pro2 (body only) at B&H.
Fuji X Pro2 (body only) at Adorama.
Fuji X Pro2 (body only) on Amazon.
If you prefer to shop local you can check Fuji's website for a brick and mortar retailer near you:
Fujifilm – Where To Buy Digital Cameras.
Sample Pics
Click images to enlarge.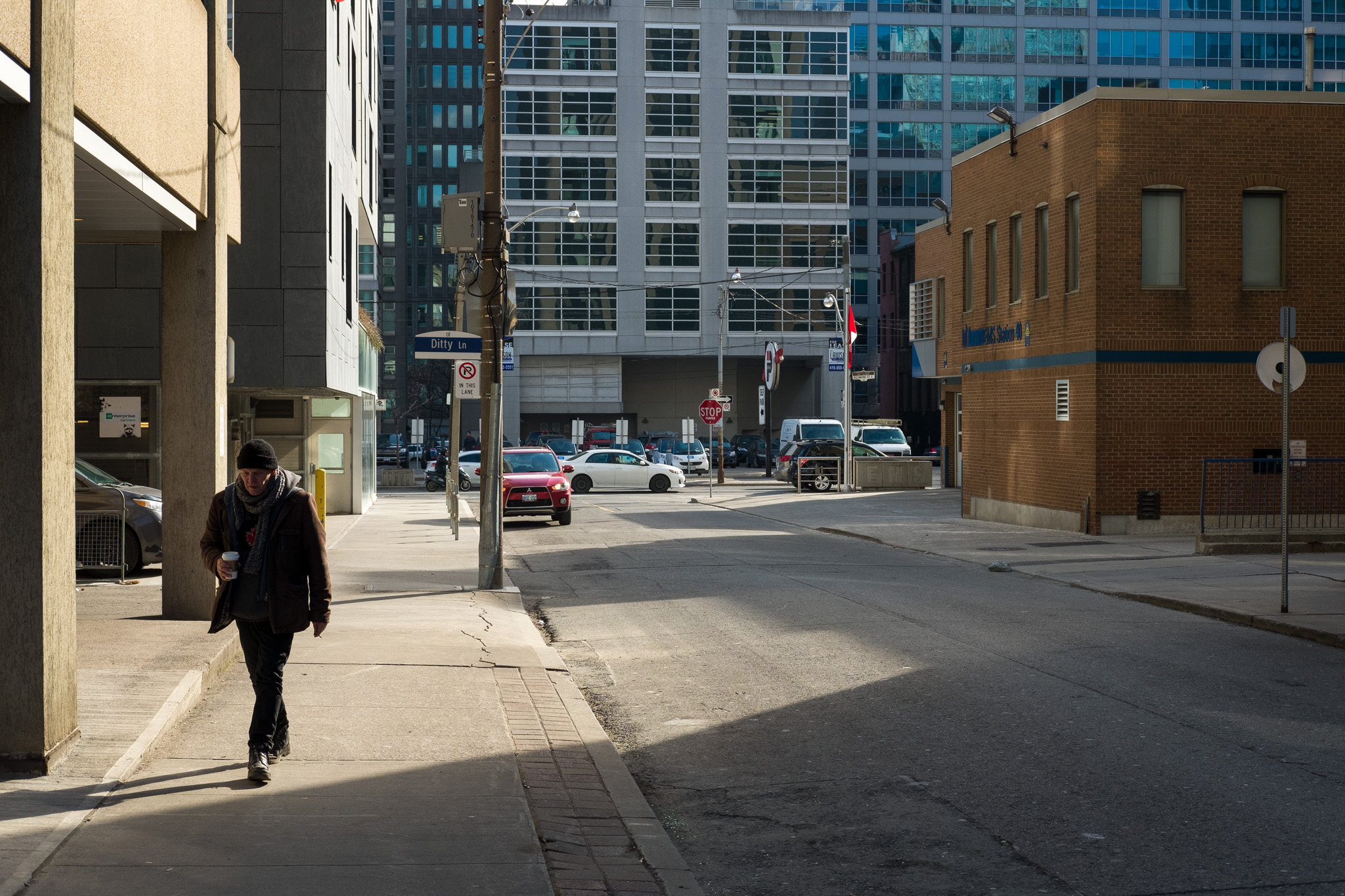 What's your take on StreetShootr's Fuji X Pro2 street photography review? Did Fuji get it right this time around? Or are you holding out for the full frame version? Post your ideas in the comments below and keep the conversation going!