What happens when a street photographer who thrives on the energy of the choatic streets of New York City moves to a small town in the South of France? Joel Meyerowitz Once More Around The Sun answers this question in the form of a visual diary and it's a fascinating look at how a master street photographer copes without the hustle and bustle of city streets. Hit the jump for more info.
Joel Meyerowitz Once More Around The Sun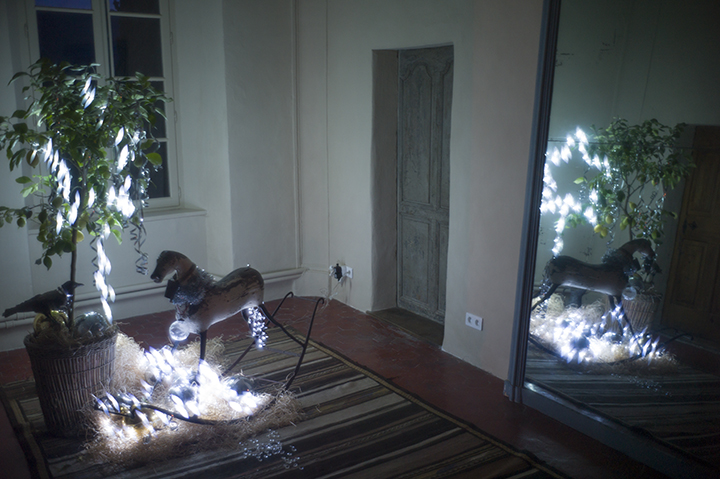 Joel Meyerowitz and his wife, Maggie Barret, made the decision to move to a small town in France to shake up their lives and see how they might adapt to learning a new language and having everything around them be different. They spent a year immersed in a new culture and during that time Joel photographed daily. Cataloging the sites and situations his new location provided.
The title of the blog refers not only to the year that Joel spent in France but the coming year of posting an image a day:
And so, in celebration of completing a year long, daily game of sight, I want to publish some selections here in my new blog, "Once More Around The Sun." It seems a fitting title to me since today marks the beginning of the journey on our spaceship; Planet Earth, as it makes yet another circuit round the sun, carrying us into the unknowable moments of our lives.
This is not a blog about street photography. But each day Joel is selecting a different image from the 15,000 images he shot during his year in France as a way to highlight how a street photographer sees when he's entirely out of his element. It's a personal journal and represents a fascinating look inside the mind of one of the greatest living street photographers who is motivated entirely by creating images and forced to see in a new way.
The vision for this project is clearly defined in Joel's post on January 2, 2015:
Photographs made on the streets of a city like New York, or any dynamic urban place, usually require an immediacy and responsiveness that often leaves one somewhat uncertain of what the whole image might contain, or how it may 'work.' Of course this is part of the mystery and risk of making photographs.

So when I found myself in Bonnieux, a small village in the Luberon valley of southern France, a place where not much was happening, I realized that I must adapt to the pace of the locale and 'feel' out the temperament that was required to simply be there. I understood that I had to learn how to see what there was there that stopped me for whatever reason. I guess my first lesson was that 'awe' comes in many different, and unexpected forms, and will surprise me if I simply take the time to stand before it and allow myself to be taken in.
Joel Meyerowitz Once More Around The Sun
StreetShootr's Take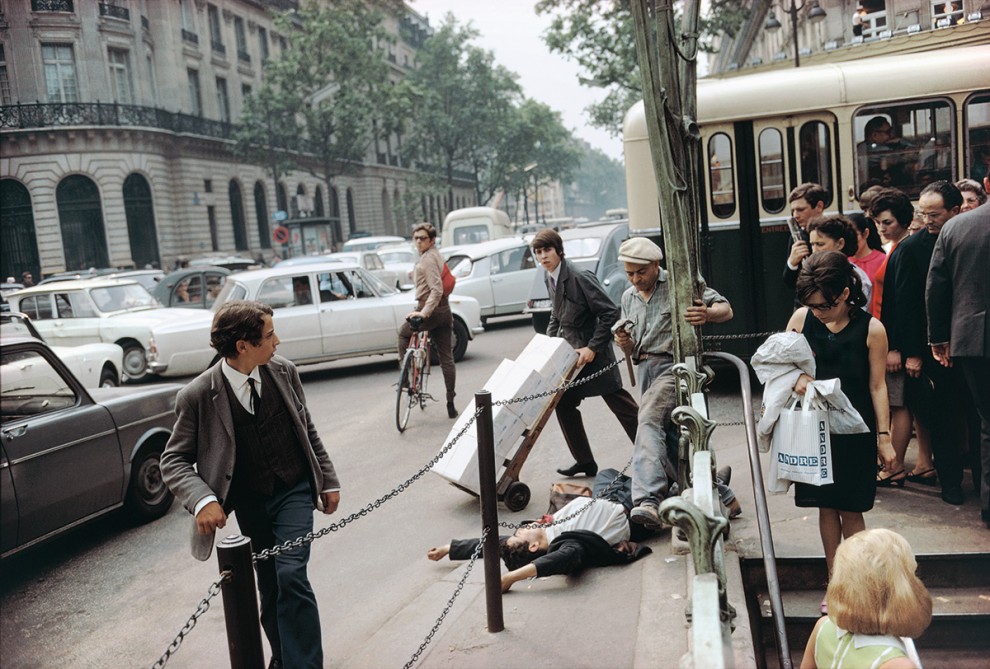 Joel Meyerowitz is one of my favorite street photographers. His compositions often appear "messy" or unorganized but look closer and you can discerne a quiet order that's tied together by human contact. The images never appear forced or overly composed but seem to be natural, pristine instances that are captured as miniature treasures of a moment that slipped away.
The new blog appears to be very different from his street work, But Joel Meyerowitz Once More Around The Sun gives us fascinating glimpse inside the mind of this modern master. Joel writes in his own voice and you can almost hear him speaking the text that accompanies each image. The images so far are mostly still lifes but you never know what might crop up throughout the year.
I first encountered Joel Meyerowitz in university when I discovered Cape Light, a brilliant book filled with beautiful color images in and around his house in Cape Cod. Joel shot Cape Light using a large format 8×10 camera to deliberately slow his process down and the resulting book is now considered a classic, even iconic work of color photography. I have confidence Joel will be able to achieve the same level of introspective image making for Once More Around The Sun and look forward to checking it out daily!
What's your take on Joel Meyerowitz Once More Around The Sun blog? Are you only interested in street photography or does the non-street work of someone like Meyerowitz interest you as well? Post your ideas in the comments below and keep the conversation going!