The rumor sites have been buzzing about this one for weeks and today Leica made the Lenny Kravitz Leica M-P Correspondent Set official. The set includes a pre-brassed Leica M-P, plus a matching 35mm Summicron and 50mm Summilux on top of a custom strap and hand made carry case. A total of 125 sets are avaialable world wide for a whopping $24,500 USD! Hit the jump for all the details.
Lenny Kravitz Leica M-P Correspondent Set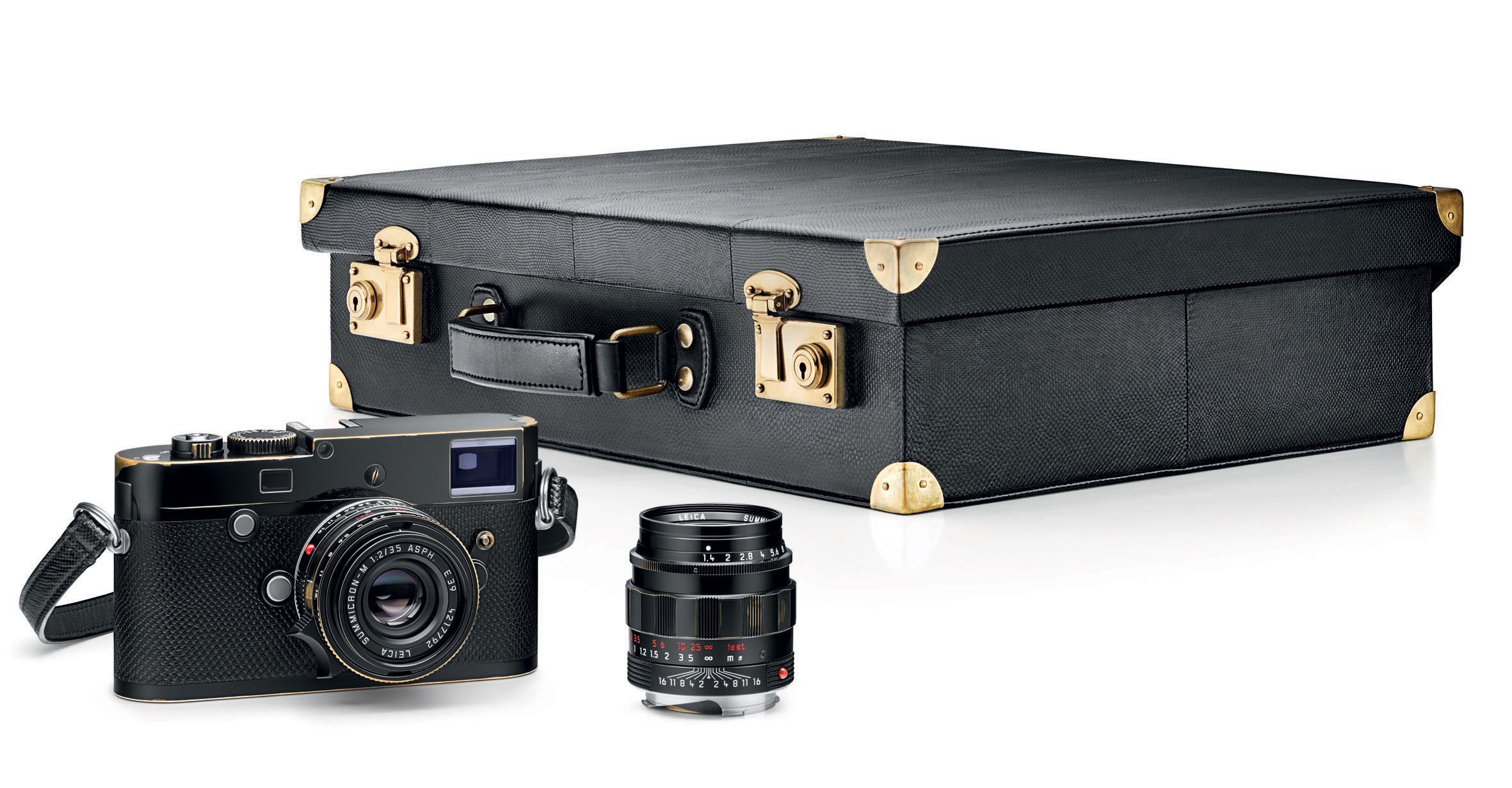 Leica M-series cameras tend to age extremely well and photographers take great pride in showing off the brassing that happens when the plack paint finish slowly wears away from the camera body. This normally takes years to achieve and each camera becomes a unique record of its owner's own particular shooting style.
Well, who's got time for all that? The finish on the Lenny Kravitz Leica M-P Correspondent Set is already worn-out so you'll have all the street cred that a $24,500 camera can buy you! But seriously, like most Leica special editions this is intended for serious collectors and will likely sell out in minutes and instantly triple in value on the collectors market.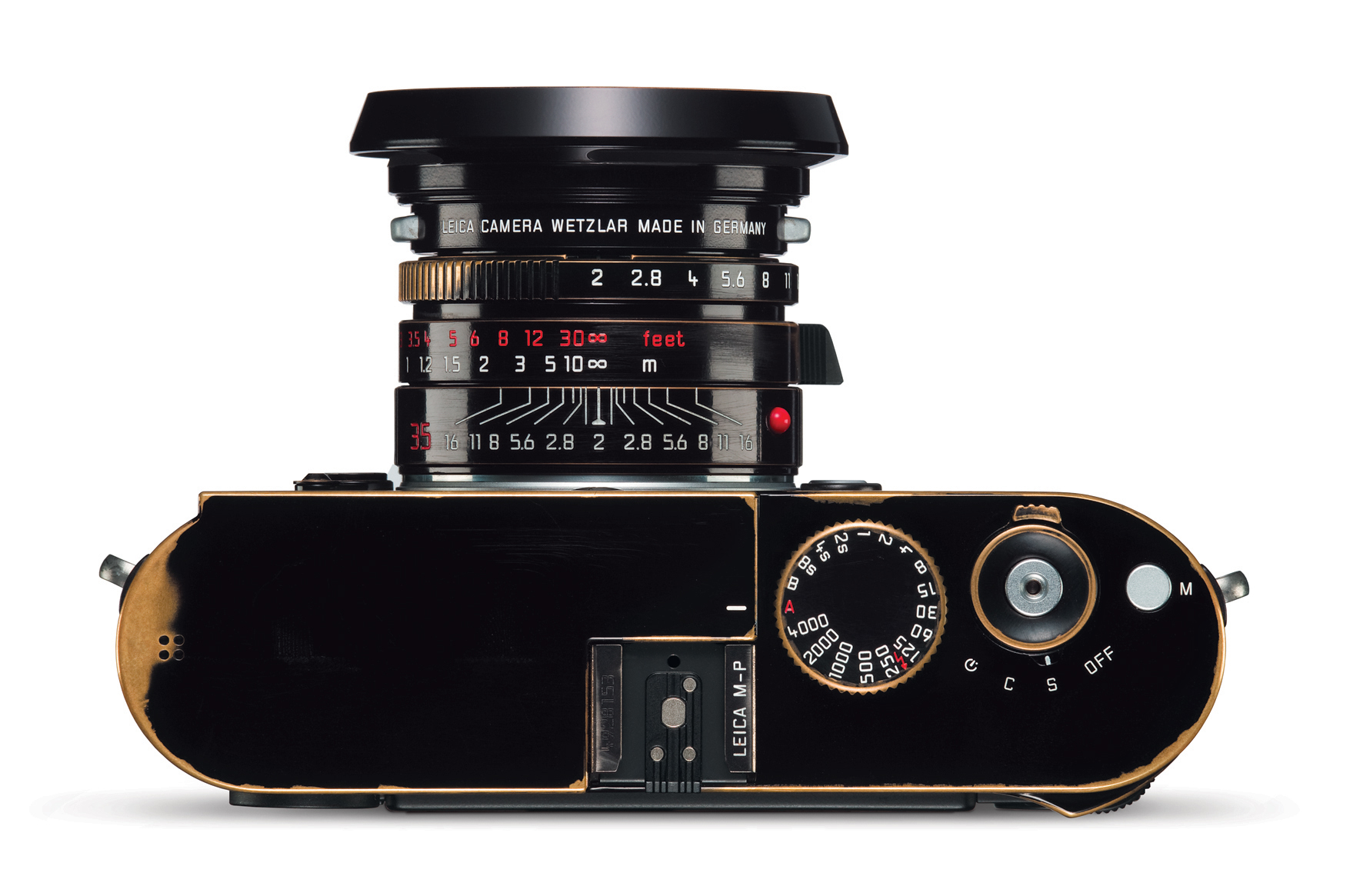 The kit includes a pre-brassed Leica M-P with matching 35mm Summicron and 50mm Summilux lenses (also pre-brassed). The 50 'lux is a special version that features a scalloped focusing ring and a finely knurled aperture ring much like its ancestor from 1959. The camera and case cladding, the outer side of the carrying strap and wrist loop are made of snake skin leather. The case is handcrafted in Germany with the metal parts of the case showing a patina similar to that of the camera and lenses.
The Lenny Kravitz Leica M-P Set is stricly limited to 125 sets world wide and will be available from March 2015. You can pre-order directly from the Leica Store Miami:
Pre-Order Lenny Kravitz Leica M-P Correspondent Set
Lenny Kravitz Flash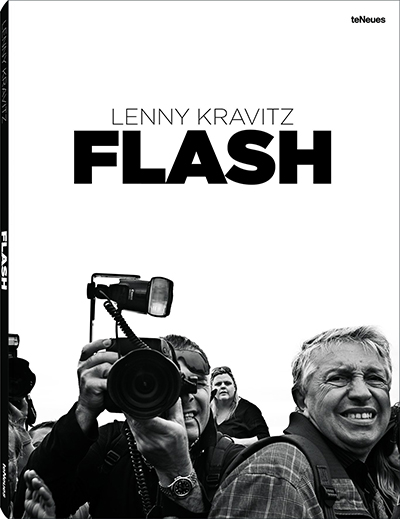 A book of Lenny's photography entitled Flash is scheduled for release on March 15, 2015. Kravitz's photography captures the essence of what it's like to be a rock star who's constantly in the public eye and the result is an intense exploration of the photographer and his many subjects.
Flash by Lenny Kravitz on Amazon.
StreetShootr's Take
Firstly, this is a special edition with an outrageous price tag that's made specifically for the collectors market so it's not even practical to think of this in the hands of a working photographer. This being said, it's interesting to see a camera maker deliberately creating a product that's made to look well-used out of the box. But the brassing looks so manufactured and the fact that the unbrassed parts of the body don't show any wear makes the whole thing look like it's wearing a costume rather than battle scars.
This entire treatment puts me in the mind of the Fender Custom Shop Time Machine Relic series of guitars. Fender has perfected the false aging of their guitars to the point that each one is unique and looks as if it's been through years of touring. I've even heard stories of builders kicking the guitar bodies around the parking lot before finishing them so that each one has its own unique dents and dings. If you're looking for a guitar that looks like you've been playing it for 20+ years then Fender Custom Shop is the gold standard!
I personally love the look of a brassed out Leica but I want it to happen over many years because of the thousands of pictures the camera has captured. But this camera just looks too perfect – almost like the brassing is painted on rather than worn through. It would be interesting to see multiple versions of the set to see how different the aging is on each camera but initially it's hard to get excited.
What's your take on the Lenny Kravitz Leica M-P Correspondent Set? Fake looking brassing suitable for wanna-be posers? Or a fresh idea in an otherwise disposable world of cameras? Post your ideas in the comments below and keep the conversation going!