Members of the Observe Collective gathered in Iserlohn, Germany for their first ever group show and it was the first time many of the "Observers" met face to face. The video captures the candid moments at the Observe opening and follows them to the Under Construction pop-up show that took place a building that was still under construction. Get it? Hit the jump to watch the video!
Observe Collective Group Show In Iserlohn
The Observe Collective's first group show was held in Iserlohn, Germany in June, 2015 on the collective's 2nd anniversary. A film crew tagged along and captured the candid behind-the-scenes moments as many of the members met face to face for the first time and became fast friends.
The festivities continued at the pop-up show featuring the finalists of Observe's Under Construction photo contest that was notably held in a building that was still under construction. Hundreds of people turned out for both events making it a tremendous success for everyone involved.
Every Observer in attendance (Chris Farling, Oguz Ozkan, Greg Allikas and Larry Cohen weren't able to attend the opening) talks about both shows in addition to what it means to be a member of Observe. The first thing you notice is just how damn nice all of these people are. It's as if they're amazed that anyone would be interested in them or their work in the first place! It's a great intro to a group of friends working on their common passion the group's purpose is emerges as community based rather than any type of authority.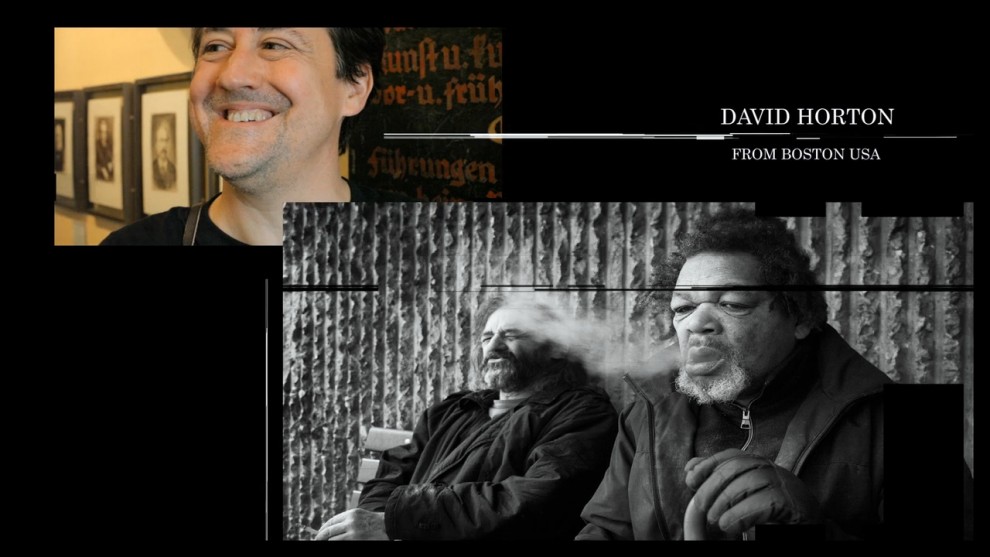 David Horton may have expressed it best:
I come from Boston, where do you want me to look? [Laughs]

About the collective in general, it's like one big family. We were brought together by a common interest and love of street photography. But our personalities really go together like a big family and we all inspire and critique each other honestly and that's how we grow and learn together.

I have to say that it's exceeded my wildest expectations, the exhibitions, both of our work and Under Construction. Just the level of professionalism, thought, care, the presentation, the quality of the prints, how well the show was curated. I think a lot of us coming here had no idea what to expect and I think we were all sufficiently wowed.
You can see more from the Observe Collective at their website:
StreetShootr's Take
The video is just over 24 minutes long but it's definitely worth sticking with to hear from each of the Observers. I've never met anyone from this collective who hasn't been an amazing person and the video really gives a sense of who they are and how they see themselves in the photography world.
This is not a bunch of elitists building walls around themselves. The collective is a tight knit group of friends working together with a common goal. They genuinely seem impressed to see their work together in the gallery and there's zero sense of entitlement from anyone there.
The one little detail that I couldn't miss? Larry Hallegua lets it slip that an observe book is on the horizon. Sign me up!
What's your take on the video? Great to see a group of talented photographers gather for the first time? Or was it too long for you to sit through? Post your ideas in the comments below and keep the conversation going!