Larry Clark's lurid portraits of teenage sex, violence and drug taking hang at major museums around the world and his latest book, Forgotten Photographs, sold out in a few hours. But through the magic of the internet you can enjoy all the images from Forgotten Photographs as a gorilla turns the pages. Some of the images are NSFW so hit the jump only if you dare!
Larry Clark – Forgotten Photographs
Larry Clark's first book, Tulsa, was published in 1971 and sparked immediate controversy with its graphic depictions of sex, violence, and drug abuse in the youth culture of Oklahoma. He continued the themes of alienation and dependancy in 1983's Teenage Lust which was an immediate hit in spite of its graphic and disturbing images. Teenage lust became highly collectible and first edition copies in good condition now sell for as much as $3000 USD!
In the 1990s he extended his vision to filmmaking and directed a number of cult classic films including Kids (1995) and Bully (2001) before turning his attention to self distribution and publishing.
There's not a lot of information available on Forgotten Photographs other than the basic description:
New book of photography by Larry Clark. These are photographs from around Larry's house, that he refers to as forgotten.
But the images appear to be a compendium of sorts and span a number of years and a variety of projects. Like any of Larry's books Forgotten Photographs will likely be highly collectible and only increase in value.
A small number of copies became available last week and were selling for $100 USD each but sold out several minutes after Larry sent out the tweet:
new book: Forgotten Photographs // available now at our webstore: http://t.co/IMbxC6FmBJ #LarryClark pic.twitter.com/bTLvh3JHQ0

— Larry Clark (@larryclarkfilms) June 17, 2014
StreetShootr's Take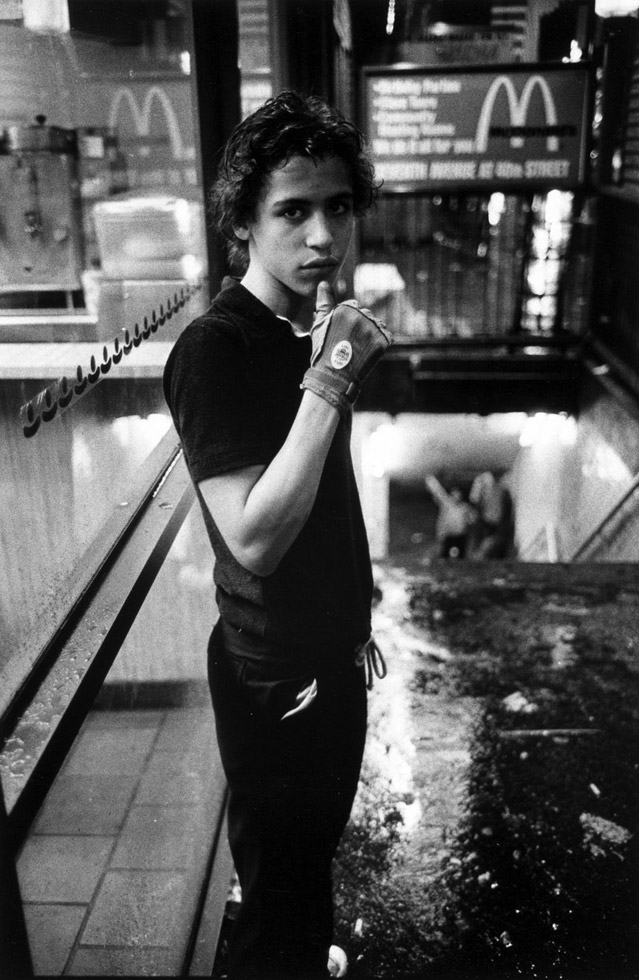 I have to admit that I'm a huge fan of Larry Clark's work and I'm lucky to own a print from Teenage Lust (see image above) that was printed by Larry himself. The image depicts a prositute in Times Square and his warey gaze combined with the hardness of his surroundings creates a haunting image that speaks more to empowerment than it does to disadvantage.
His images depict depravity and self destruction but there's a gentleness to the way he portrays his subjects that unifies his vision as a sympathetic reporter. His work is often criticized for being sexual explicit but it's never about sex. The actions that are reported are very different from the message of his work. Never lurid but always haunting.
And for the record, how weird is that video?
Forgotten Photographys By Larry Clark
What's your take on Larry Clark's Forgotten Photographs? Do sexual explicit photos have a place in documentary photography? Post your ideas in the comments below and keep the conversation going!