It's been four and a half years since the release of the original iPad and there is finally a native Flickr iPad app! The new app looks great and is optimized for retina displays but misses the boat with no ability to participate in discussions. Hit the jump for all the details.
Flickr iPad App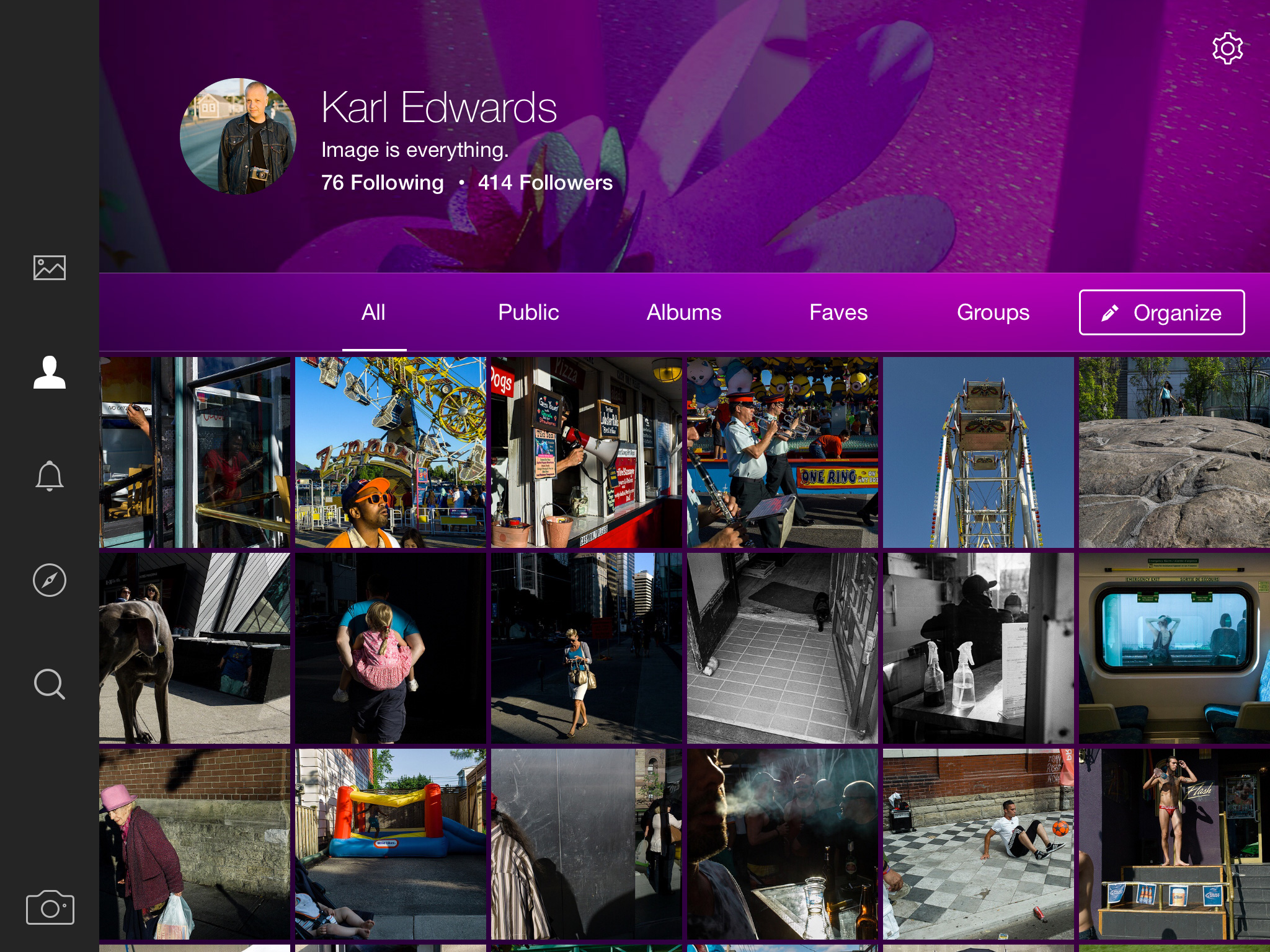 The Flickr iPad App is only campatible with iOS 8.x and is now the most compelling reason for photographers to upgrade to the latest version of Apple's portable operating system. Many of the initial bugs have been ironed out since iOS was launched but as always, back up everything before attempting to upgrade!
We've heard you loud and clear! Flickr for #iPad is here: http://t.co/E3ZnrfDrXq

— Flickr (@Flickr) October 18, 2014
Until now iPad Flickr users had to be content with an upscaled version of the iPhone app that was horrible to say the least. The new Flickr iPad App was created with a clean slate and puts the focus on high resolution images from the start.
The browsing / viewing experience has been greatly enhanced and is now designed take advantage of the latest high resolution retina displays. Images will now be displayed at up to 3MP resolution and those photos "cascade in a lovely waterfall format" in both landscape and portrait modes. The interface has been cleaned up with transparent menus, and a skinny sans-serif font that matches the look of iOS 8 perfectly.
In addition to the cosmetic upgrades you can see EXIF data for each image as well as comment, fave and share photos from directly within the app. There's also a few options for managing your photos and albums, as well as the ability to update your profile without the need to visit the website.
Flickr iPad App Camera Integration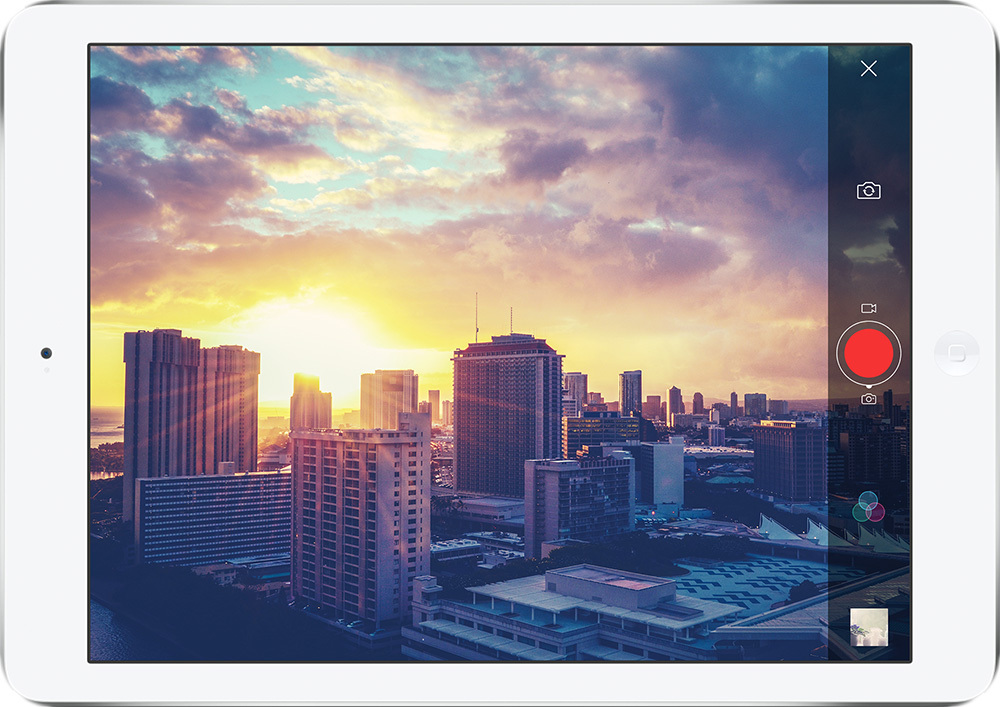 In what can only be described as an odd choice, Flickr included the ability to capture photos and videos with live filters from within the app. This allows iPad users to use their "editing tools" for a "whole new world of enhancing your images."
Seriously? People do that?
What's Still Missing From The Flickr iPad App
It took them long enough and the new Flickr iPad App represents a major step forward. But you still can't post or read the discussions from any Flickr groups!
In my view, Flickr is more of a community than it is a tool for organizing and displaying your photos. Without the ability to participate in group discussion (the lifeblood of Flickr) I'll still be accessing Flickr through its web interface. The fact that the app lacks this basic functionality is a glaring ommission.
But it's a heck of a lot closer than it used to be!
The free Flickr iPad App is now live and can be downloaded from iTunes or the App Store on your iDevice.
What's your take on the new Flickr iPad App? A huge step forward? Or useless without the ability to participate in discussions? Post your comments below and keep the conversation going!