Street photography is on the rise and the elusive artform is being practiced in all corners of the globe. The World Atlas Of Street Photography is a new publication featuring a wide array of street photographers with different styles that may challenge your ideas about the medium. Hit the jump for more info.
The World Atlas Of Street Photography
From classic documentary street photography to urban landscapes, portraits and staged performances, The World Atlas of Street Photography features some of the best photography created on street corners in cities around the world. The 400 page book includes over 700 images from established photographers like Daido Moriyama and Joel Meyerowitz and emerging talent like Maciej Dakowicz.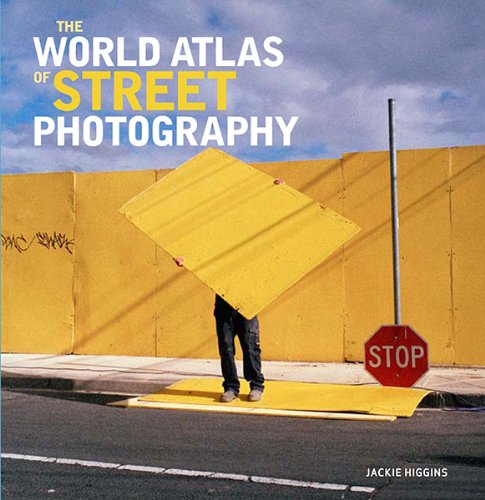 The massive volume is already a number 1 best seller in photojournalism on Amazon and is quickly becoming a must-have for street photographers. My friend Eric Kim often urges street photographers to buy books not gear because looking good photographs can do more to improve your own photography more than any new piece of equipment. The World Atlas Of Street Photography is currently selling for around $32 USD on Amazon and considering the number of the photographers included in the book it's 32 dollars well spent!
The Huffington Post introduced their readers to 10 international street photographers from The World Atlas Of Street Photography and each is worth a look. Here's our take on their picks:
1 – Graeme Williams, South Africa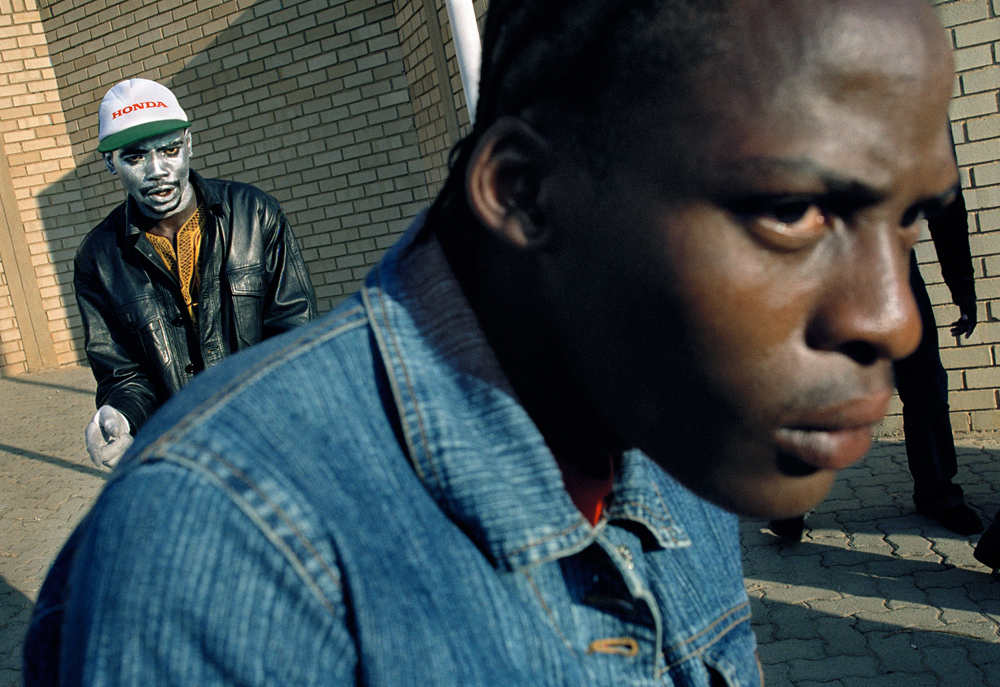 Graeme Williams is a well known documentary photographer working in South Africa and he began his carreer amidst the violence that marked the collapse of apartheid. His work is more about conveying mood and atmosphere than traditional photojournalism which strives to hold a mirror to the world. His works is at once soft and edgy convey an excellent sense of narrative in addition to the simple beauty of each image.
2 – Julio Bittencourt, South America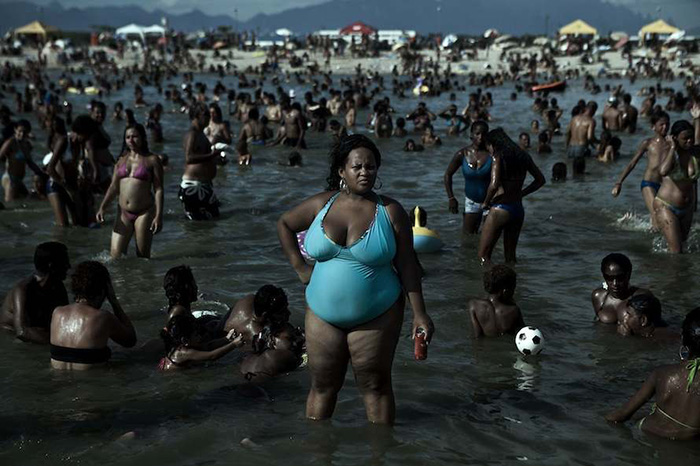 Julio's contribution to The World Atlas Of Street Photography is from his Ramos series. Ramos is an artificial beach created in 2000 that's known for its noise, polution and proximity to favilas and gang violence. The images feature glistening bodies, bright beach towels and dingy waters as the citizens splash the time away.
You can see more work from Julio on his website.
3 – Polly Braden, Europe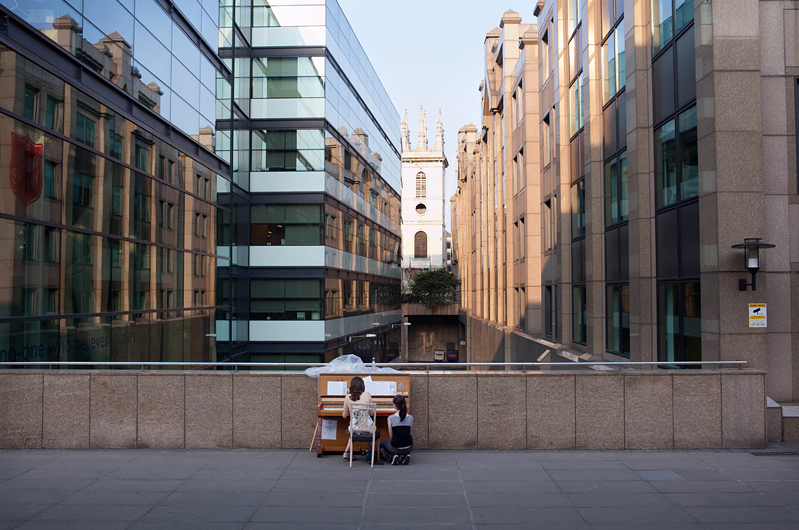 Braden's work revolves around the financial district in London, often called "the wealthiest square mile on earth." The people in her photographs often seem alienated as if they're being swallowed by the very streets they walk. The work his haunting and precise and she definitely represents a fresh new voice in street photography.
You can see more work from Polly on her website.
4 – Yasmine Chatila, North America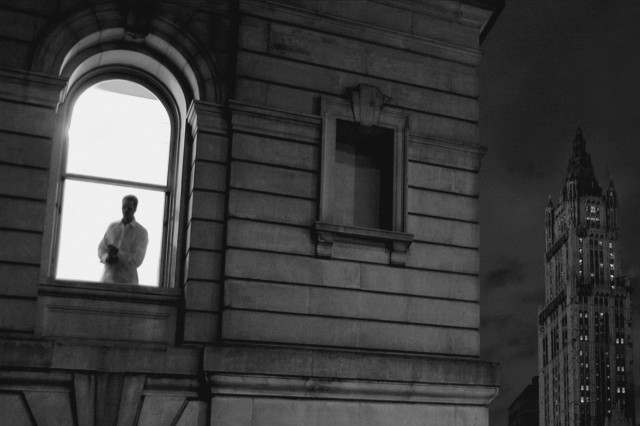 Yasmine captures voyeuristic images of New Yorkers behind the closed doors of their apartments. She shoots through a telescope and captures unsettling but curiously compelling images of people's lives when they think nobody is looking. The scale is epoch but manages minute details of her subjects private lives with a gentle hand. Very interesting work.
You can see more work from Yasmine on her website.
5 – Maciej Dakowicz, Asia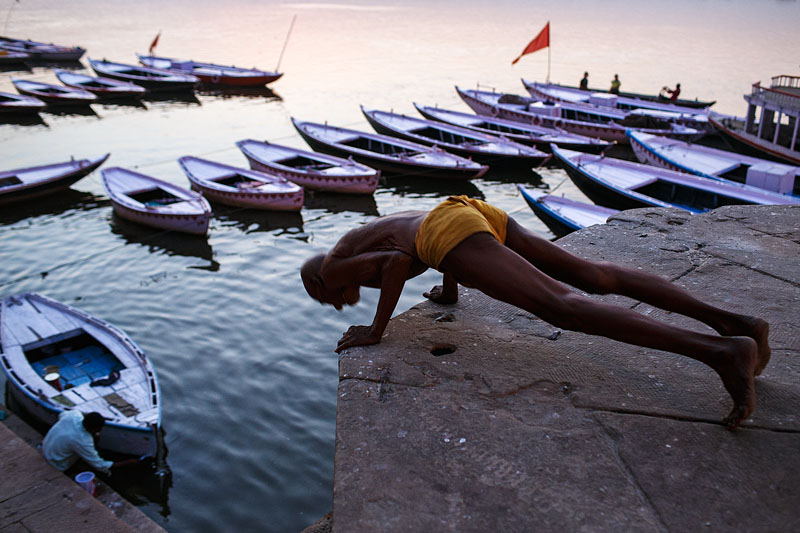 I've been following Maciej on Flickr for the past year and his prolific shots from the streets of Mumbai are often surprising, funny or even absurd. His book Cardiff After Night received with international acclaim and established him as one of the top talents in street photography. Beautiful work.
Check out Eric Kim's interview with Maciej Dkowicz on the his book Cardiff By Night.
You can see more work from Maciej on his website.
6 – Claudia Jaguaribe, South America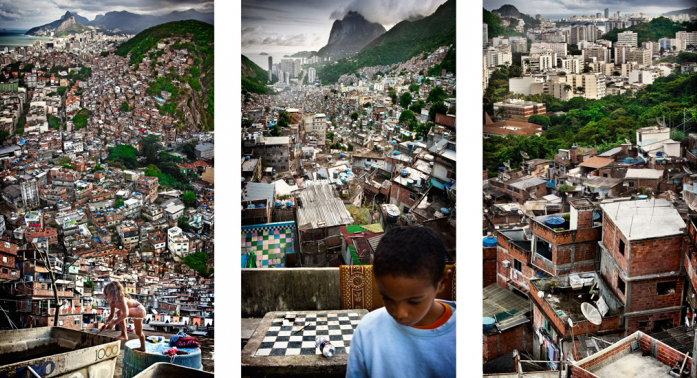 Claudia's work is a combination of real and created images that capture the expansive cityscapes of Rio de Janeiro. Her work depicts a land that seems to be on the verge of toppling over and reflect the uncontrollable growth of the city's shanty towns.
You can see more work from Claudia on her website.
7 – Jesse Marlow, Australia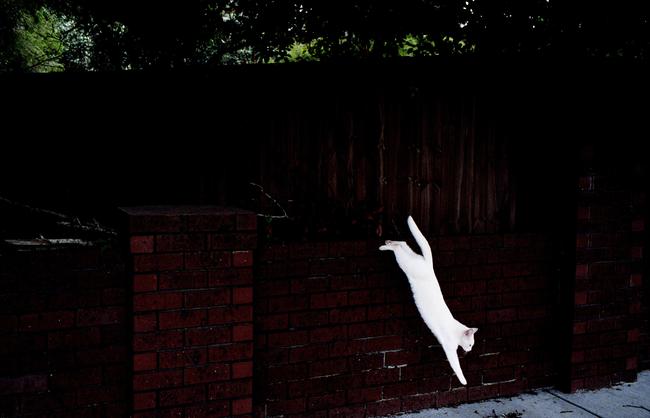 Jesse shoots in his hometown of Melbourne, Australia and his work features chance encouters that are not always what they seem. Mixing striking images with curious puzzles that are as beautiful as they are difficult to decipher.
You can see more work from Jesse on his website.
8 – Matt Stuart, Europe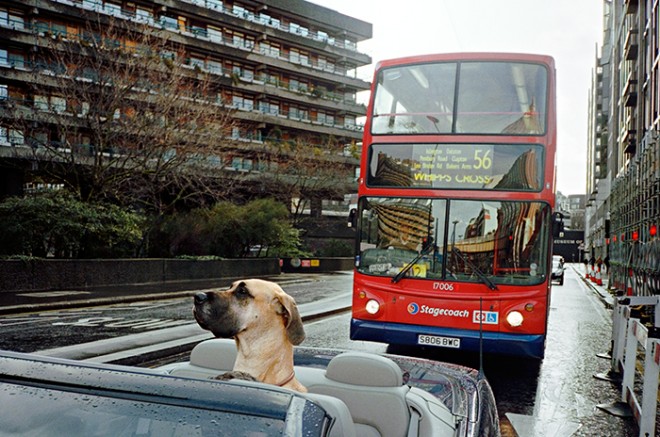 Matt is a member of the street photography collective In-Public and his images capture the dry, uncanny juxtapositions that bring mundane scnenarios to life. His work his humorous and inviting without resorting to the boring "visual puns" that seem to litter the street photography groups on Flickr. Stuart's shots are always candid and this fuels his desire to shoot, "The lovely thing about street photography is that with the best stuff, there is no way you can stage or even think it up."
Here's a MiniClick Photography Talk with Matt Stuart:
You can see more work from Matt on his website.
9 – Ying Tang, Asia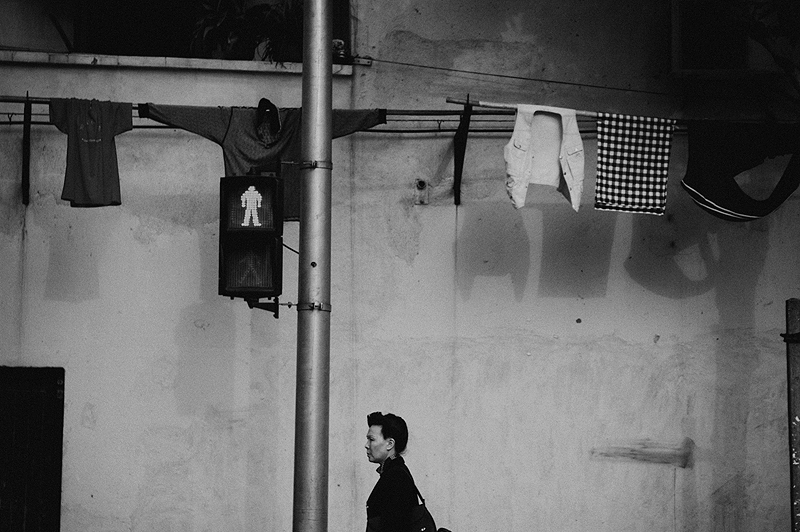 Shanghai based photographer Ying Tang documents the winding alleys and urban mazes with beautiful dynamic compositions and haunting chiarascuro. She sees her work as a personal journey and attempst to capture moments that are meaningful to her. While she's aware of the history of photography she finds the most inspiration from her subjects and this process of discovery is what keeps her shooting day after day.
You can see more work from Ying on her Saukura Love Flickr Photostream.
19 – Peter Funch North America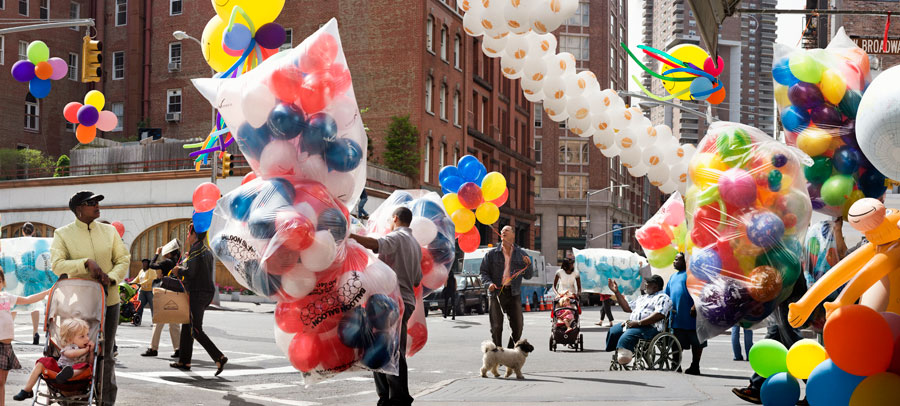 Peter Funche's Babel Tales assembles hundreds of purely candid moments to create a new other-worldy image that seems to good to be true. The images are carefully aligned as to appear as a single shot and the work challenges the school of thought that believes only candid street photography is valid. "I find this binary way of thinking quite boring. We need other ways of conceptualizing truth."
You can see more work from Peter on his website.
My Take On The World Atlas Of Street Photography
The wide range of photographers styles that are represented make this book a great way to introduce you to a new photographers that you may not have seen before. From purely candid shooting to completely staged photo montages there's something interesting an new to be discovered on every page. The fact that it's currently selling for around $32 USD makes it a no brainer from my point of view. Grab a copy and have a look at some excellent work from around the world.
The World Atlas Of Street Photography On Amazon