The rumor mill has started buzzing with talk of a Fuji X-Pro2 camera. The X-Pro1 was originally announced in January 2012 and is long overdue for an update with many sources seeing a Fuji X-Pro2 at this year's C.E.S. in Las Vegas. Hit the jump for more details.
Fuji X-Pro2 Rumors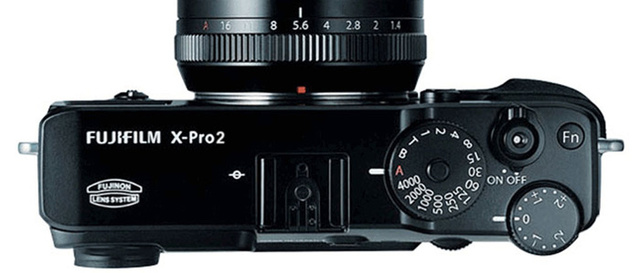 The X-Pro1 was announced in January 2012 and it look like a street photographer's dream camera. With its revolutionary hybrid viewfinder and small form factor, many people called it a Leica killer! But the Fuji X-Pro1 was heavily criticized when it finally launched due to shakey auto focus performance and a variety of other bugs. Fuji updated the firmware regularly and the camera became quite usable but many photographers still had a bad taste in their mouths due to the shakey launch performance.
The Fuji X-Pro2 rumors have been buzzing for a couple years now but most of them have proven to be incorrect. Largely due to Fuji changing their plans mid-stream as they pay careful attention to new market trends and the success of other Fuji X Series cameras like the X-T1. The company has a long history of listening to its customers needs and the 3 year wait between releases is all the evidence you need. They want to get it right this time.
According to FujiRumors, a new source attended a Fuji event and spoke direclty with a Fuji rep who confirmed the X-Pro2 would be released "in early or first half next year." Given the timing of this statement and the fact tha the original X-Pro1 was released at C.E.S. it seems logical that Fuji would also announce the X-Pro2 at this year's C.E.S. in Las Vegas.
Of course, this has to be taken with a grain of salt but the timing sounds right. It very possible that the next big thing is just around the corner!
The rumored specs so far include:
APS-C sensor.
24MP sensor (Greater than than 16MP).
Available early/first half of 2015.
Tilt screen.
WiFi.
Non organic ASP-C X-Trans sensor.
Price about 20% to 30% more expensive than the X-T1.
What are your thoughts on the latest rumors? Are there any must-have features that would convince you to but a Fuji X-Pro2? Post your comments below and keep the conversation going!