Photo Bangkok is an international photography festival that showcases a wide array of photography exhibitions and public installations with large scale slideshow projection. The Full Frontal Flash Collective's slideshow features cutting edge street photography shot with flash and it's a great introduction the their work. Hit the jump to watch the slideshow!
Full Frontal Flash Slideshow At Photo Bangkok
The Full Frontal Flash Collective is dedicated to flash photography with a focus on the street and candid situations. The group's draws inspiration from the stark, raw style of photographers like Gilden or Weegee, and the hyper realistic colors of Martin Parr. But they are committed to an unique vision of street photography and truly push the envelope with their innovative use of flash.
The members of Full Frontal Flash read like a who's who of modern street photography: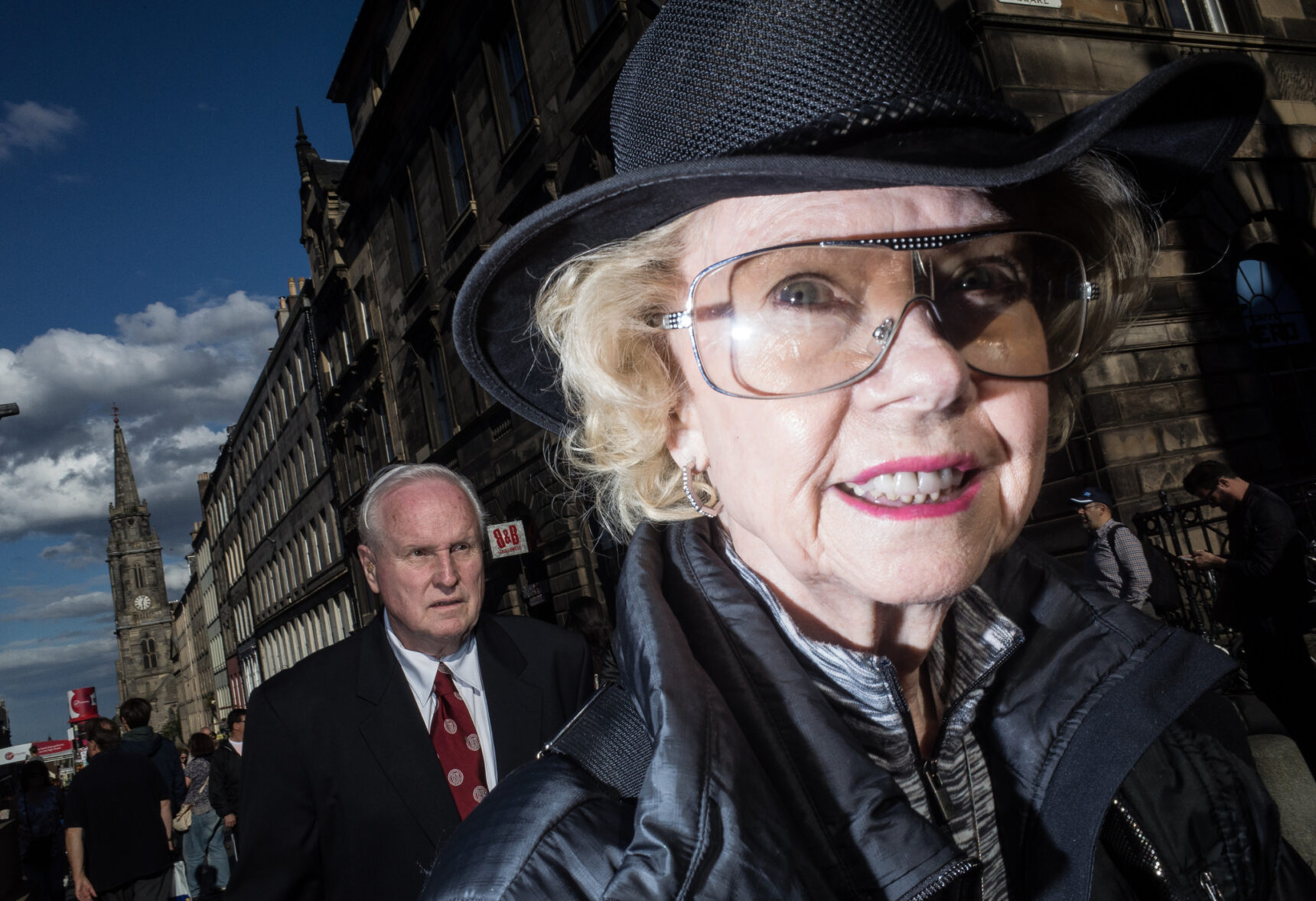 Torsten Hendricks – Hong Kong
More info on Full Frontal Flash is available on their website and Facebook page:
Full Frontal (Flash) Collective.
Full Frontal Flash On Facebook.
StreetShootr's Take
As someone who "dabbles" in flash on the street, I can really appreciate how difficult it is! There's no hiding and you're certainly not invisible when you're blasting a flash at your subject from a few feet away. But the members of Full Frontal (Flash) have mastered what may be the most challenging form of street photography. These guys are truly on top of their game.
The slideshow itself puts the focus on the images first and the gritty soundtrack (Where Is My Mind by The Pixies) underscores the other-worldliness of the collective's work:
With your feet on the air and your head on the ground
Try this trick and spin it, yeah
Your head will collapse
But there's nothing in it
And you'll ask yourself
Where is my mind?

Full Frontal Flash members produce stark images that almost elevate their subjects to supernatural status. People glow and grimace as they're pulled from time mid-gesture. It's unique and captivating work that's really unlike anything else that's happening in street photography today.
Clearly, I'm a fan.