If I had $600 I'd blow it all on prints! Here's a list of my six favorite images from the Magnum square print sale where signed archival prints by Magnum photographers are only $100. There were so many great shots it was tough to get it down to 6! Hit the jump to see my picks.
My Favorite Prints From The Magnum Square Print Sale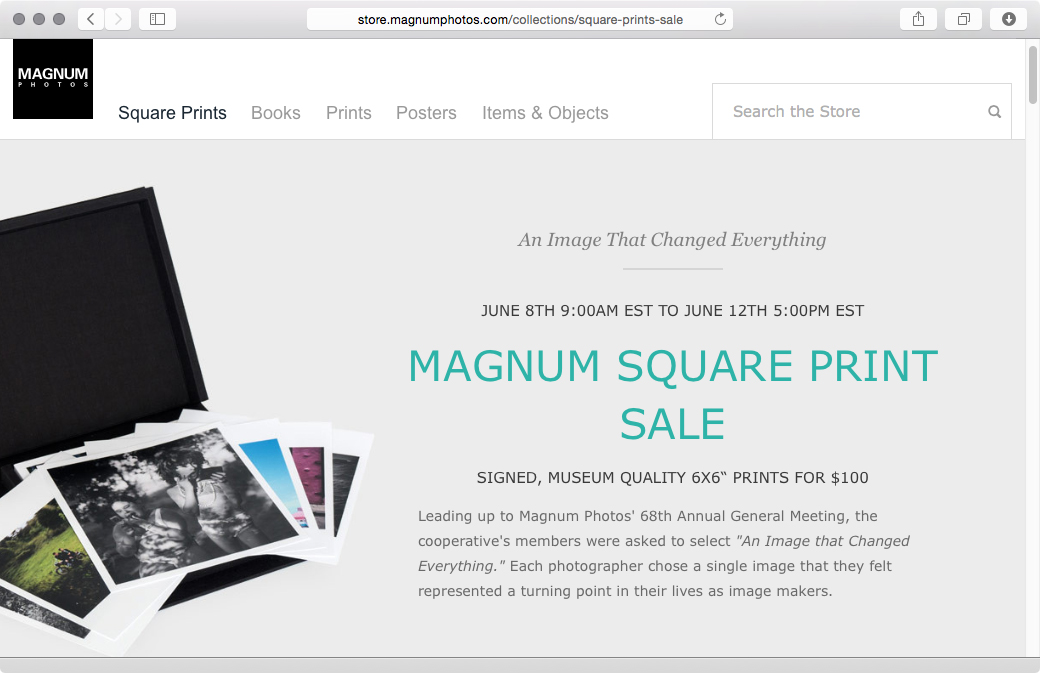 Magnum photographers were asked to pick one image that represents a turning point in their lives as image makers. The latest Magnum square print sale features signed images from 50 magnum photographers along with stories describing how each image changed everything.
It wasn't easy but here are my six favorite prints from the sale. Check them out:
Alex Webb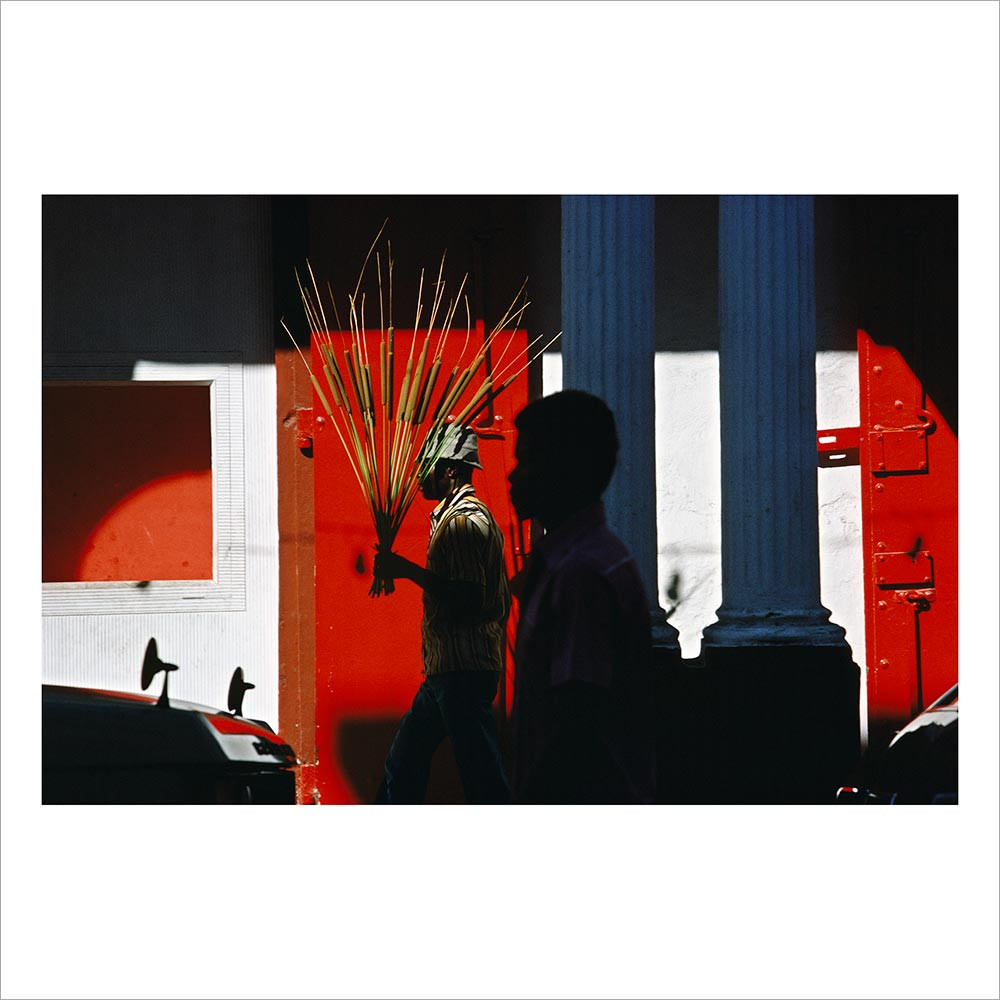 The sad, vibrant, tragic, beguiling country of Haiti has been key to my photography. After reading Graham Greene's The Comedians — a novel set in Haiti that both fascinated and scared me — I made my first trip in 1975. But, photographing in black and white, I soon realized that something was missing: I wasn't capturing a sense of the searing light and the heat — physical and, perhaps, metaphysical — of this country, so different than the grey-brown reticence of New England, where I grew up. I wasn't dealing with the emotional intensity of my experience of this vivid and troubled land. So, when I returned to Haiti four years later, I decided to work in color. As I wandered through the porticos of downtown Port au Prince in 1979, I remember spotting this man with a bouquet of bulrushes — strikingly outlined against a vibrant red wall — just as a second man, in shadow, rushed by. I took the photograph and slowly began to realize it was time to leave black and white behind. — Alex Webb
Signed Alex Webb print for $100 at the Magnum store!
Martin Parr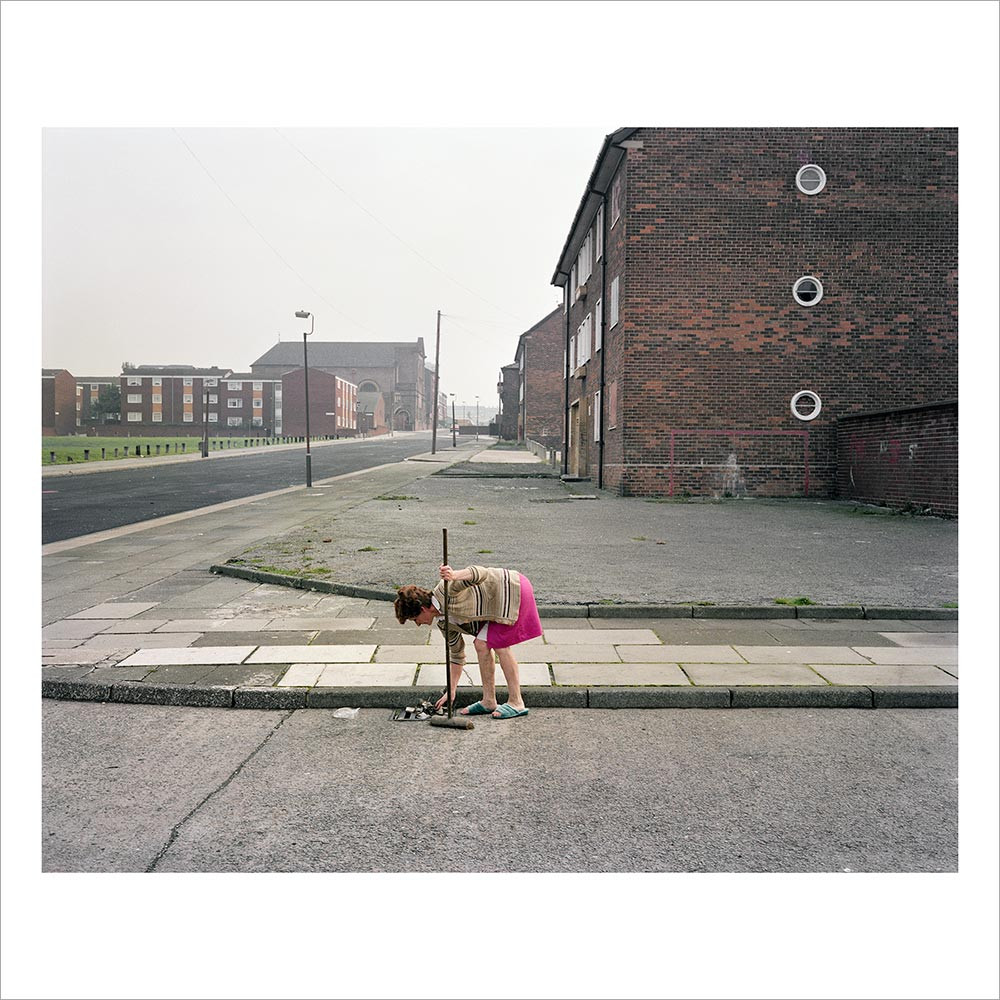 In 1982 I bought the newly released Makina Plaubel 55mm fixed-lens camera. With this shift from 35mm to 6 x 7, I also changed from black and white to colour. Later that year, I started my project on New Brighton called The Last Resort. However, the first project I shot in colour was composed of urban scenes from Liverpool. This image was on the second roll of film. It's the first good photo I made in this new chapter of my work. — Martin Parr
Signed Martin Parr print for $100 at the Magnum store!
Paolo Pellegrin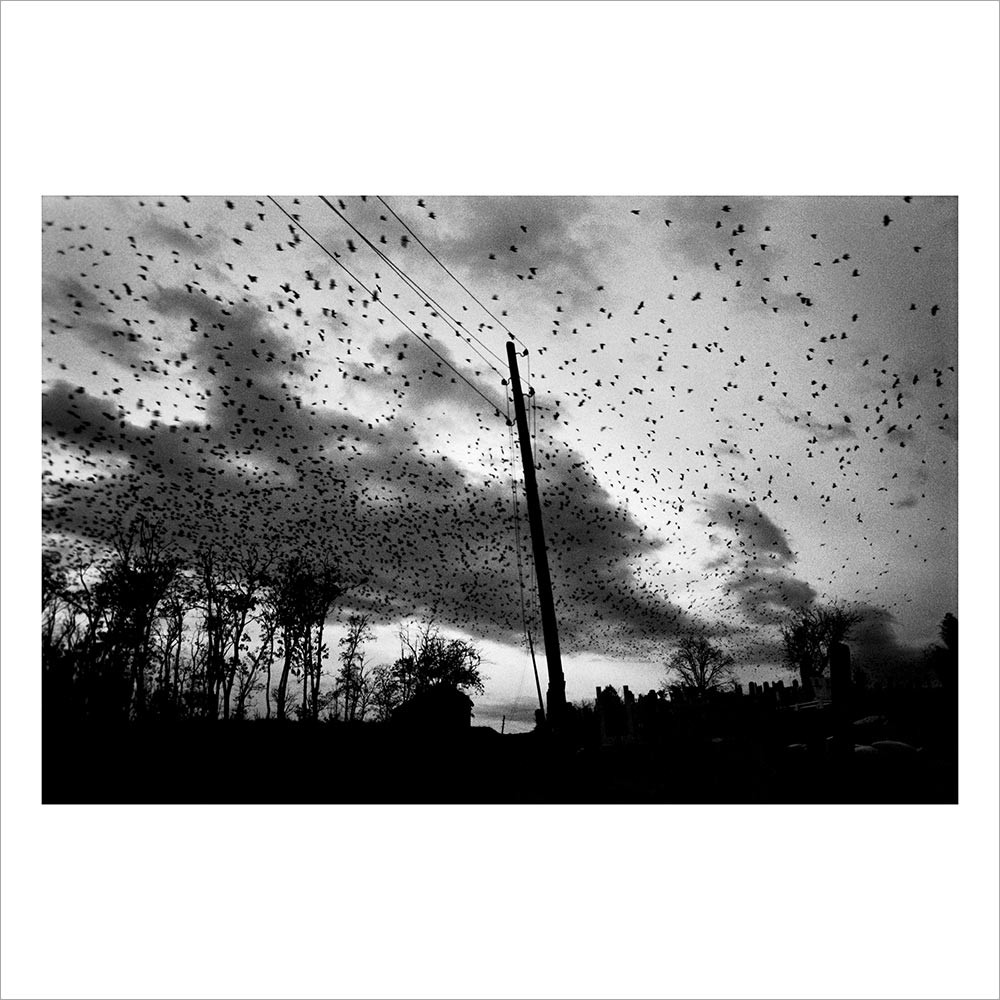 I can only really reflect on my photography by thinking about it project by project rather than as individual images. But this particular photograph is representative of my time in Kosovo, a body of work that has, in a certain sense, changed my life. I was already a good fifteen years into my career when I first went to Kosovo in 1999, and it was the three years I spent on that project that made me feel I had really grown as a photographer. I've always been interested in a photography that can touch multiple chords — images that are descriptive while simultaneously transcending that to be more evocative and metaphorical. For me, this image tries to achieve that. The body of work I created in Kosovo was also part of my portfolio when I applied to join Magnum in 2001. — Paolo Pellegrin
Signed Paolo Pellegrin print for $100 at the Magnum store!
Michael Christopher Brown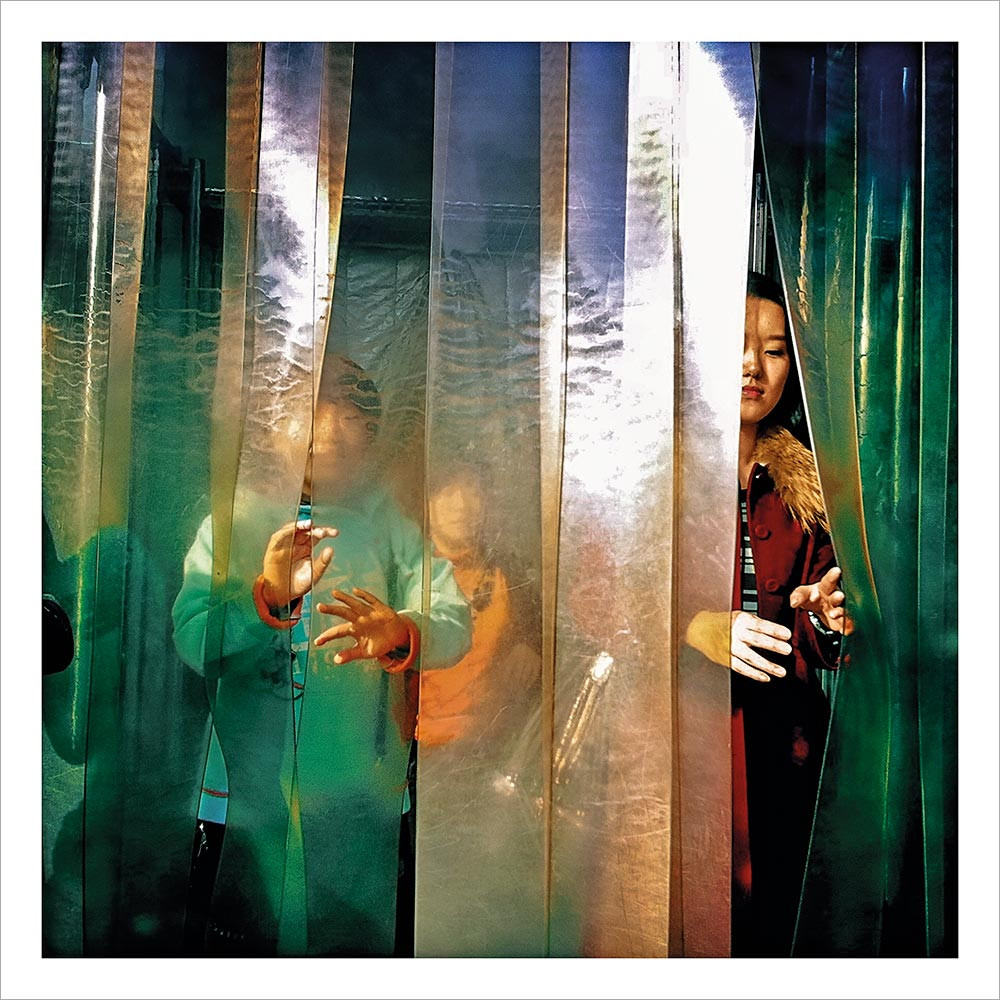 This phone photograph was taken outside a bookstore in Beijing in 2010. I was living in China, taking road trips in my Jinbei van. Both that experience and the novelty of the phone was exciting, though I did not know that the phone would enable me to change — from someone who was used by photography to someone who was using photography. Without bags of equipment and the baggage and history of the photographic process, I was able to forget about photography and just focus on the experience. I then discovered what I needed to say. — Michael Christopher Brown
Signed Michael Christopher Brown print for $100 at the Magnum store!
Thomas Hoepker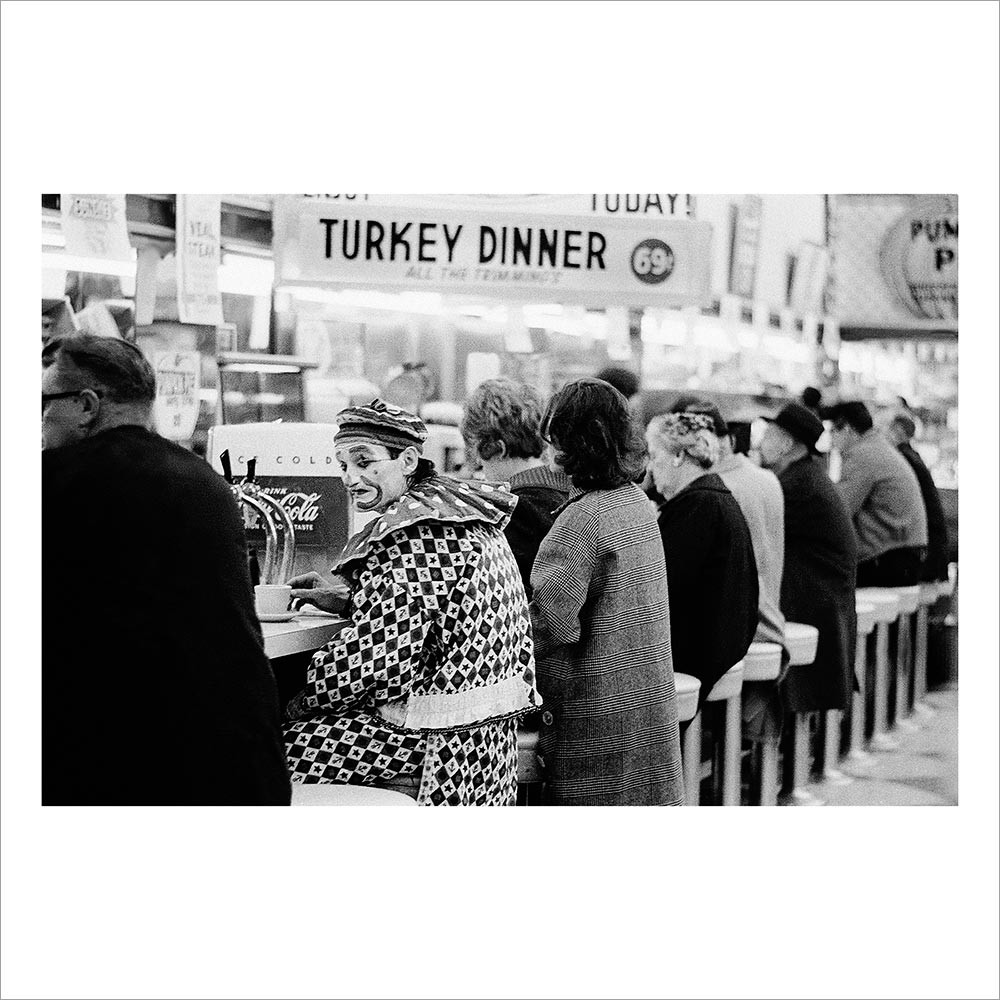 People often ask me, 'What is your most important tool?' And I reply, 'comfortable shoes.' Indeed, most of my pictures were made while walking through a city or a landscape. I found this particular scene while strolling through the streets of Reno, Nevada one night in 1963. I was on assignment for the German magazine Kristall. The writer, Rolf Winter, and I flew to New York, rented a car, drove across the country and back again. We had no briefing from our editors except, 'Give us your opinion on America. Come back once you feel you have seen enough.' This project led me to eventually publish a book titled Heartland, a rather critical view of the United States in the nineteen sixties. The clown at the lunch counter never saw me. — Thomas Hoepker
Signed Thomas Hoepker print for $100 at the Magnum store!
Larry Towell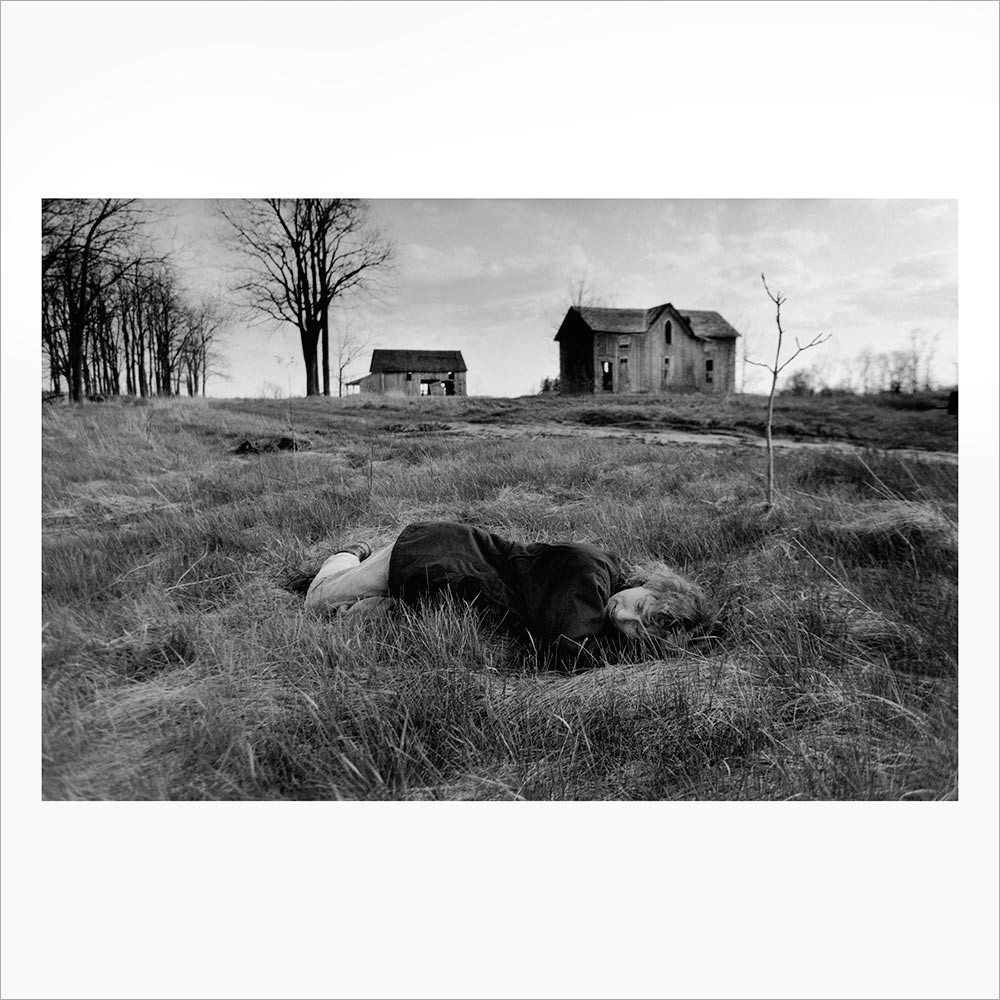 My wife Ann and I had been digging during the day, transplanting lilies from the front of this abandoned farmhouse back down the road to where we live. We finished. She was tired and laid in the grass. I took a picture. The house is now gone. The walnut trees have been bulldozed and burned. I saw this picture the other day for the first time in years and realized how photographing life within a hundred yards of my front porch had helped me focus on everything I cared about. — Larry Towell
Signed Larry Towell print for $100 at the Magnum store!
The Magnum square print sale is an excellent chance to own a signed image from your favorite Magnum photographer for only $100! Images are printed from digital negatives on 6×6″ Fuji Crystal Archive Matte Paper. These aren't simple inkjet prints but rather actual chromogenic prints printed on archival paper that is designed to last!
Check out all the images that #ChangedEverything at the Magnum store:
Magnum Square Print Sale – Images That Changed Everything.
The sale closes on June 12th, 2015 at 5:00 pm EST.
UPDATE: The Magnum square print sale is now closed. Stay tuned to StreetShootr and I'll let you know when the next one is happening!
StreetShootr's Take
It's interesting that my favorite prints aren't necessarily street or documentary photography. But rather deeply personal images that seem to transcend any genre and stand on their own. It wasn't easy to come up with a list of favorites but these 6 really spoke to me. I haven't placed an order yet but I'm pretty sure I'll order at least one.
Right now it's a toss up between Martin Parr and Michael Christopher Brown. Or both. That counts as one, right?
What's your take on my choices from the latest Magnum square print sale? And what's your favorite shot in the sale? Post your ideas in the comments below and keep the conversation going!