Single images are great for conveying the moment but true story tellers look to groups of images to deliver a stronger message. The Magnum Photos Editing Masterclass in Toronto will take your sequencing and story telling skills to the next level with with the help of acclaimed Magnum photographers Michael Christopher Brown, Mark Power, and Larry Towell. Hit the jump for more information on this once in a lifetime opportunity.
Magnum Masterclass At Contact 2015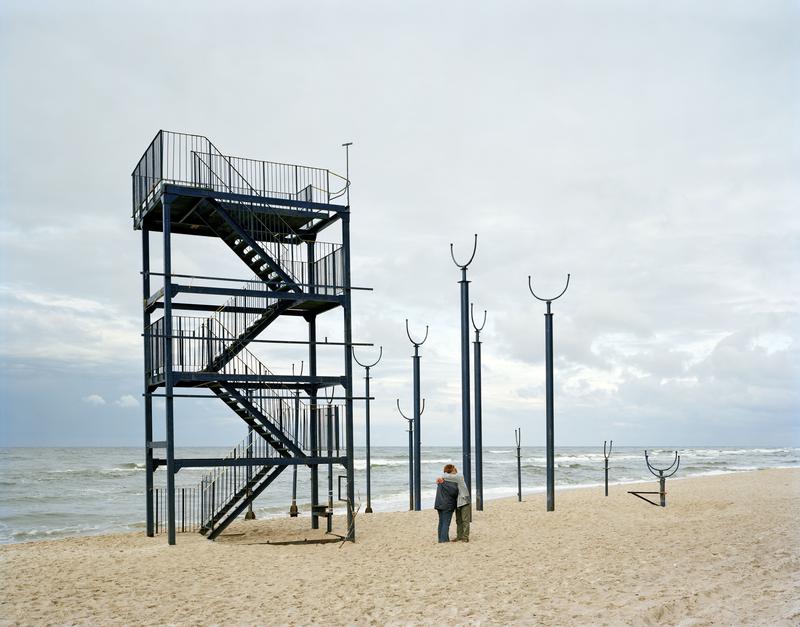 The Magnum Masterclass at CONTACT 2015 is focussed on sequencing images and book editing. It's structured to help photographers with established bodies of work hone their editing skills. Topics will include image selection, organization and layout as well as the use of ephemera and other non-photographic materials to convey the photographer's vision and story.
The workshop is being presented as part of the Contact Photography Festival in Toronto, Canada on May 22–24, 2015. Tuition is $750 USD and you can register online at the following address:
Magnum Masterclass Toronto Registration
UPDATED 05-12-15 – Magnum is offering StreetShootr viewers a 15% discount on the Magnum Masterclass at Contact 2015 in Toronto. Just mention "STREETSHOOTR" in your personal statement when you apply and Song will credit you back 15% of your registration. That's a savings of $112.50!
More Info On The Magnum Masterclass
The description sort of makes the Magnum Masterclass sound like you need a book-ready body of work to attend so I reached out to Song Chong from Magnum Photos for a bit more info on the editing workshop:
StreetShootr: Hi Song, Can you introduce yourself and tell everyone how you're connected with Magnum Photos?
Song Chong: Sure, My name is Song Chong and I run a gallery in New York City called Milk Gallery. We put on 2-3 Magnum exhibitions every year which is fantastic. But I also work as the educational and cultural consultant to Magnum Photos so I do everything ranging from educational activities to assisting collectors starting their fine art print collection.
SS: When I originally read about the workshop, it kind of sounded like you have to have a finished body of work ready to be published.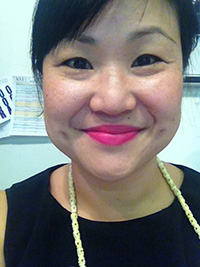 SC: No, and I think you're right in saying that's how it reads. The problem is that's how it sounds. But you could be starting a project, or mid project. Or you could be done shooting and stuck on moving your project forward. It's just important to realize it's not a shooting workshop.
SS: So that's the real difference. Someone would attend this workshop to organize work, sequence work and think in terms of laying it out as a book or as a final project of some sort.
SC: Exactly. Or a multimedia essay. Or you could even build a portfolio during the workshop.
SS: So there's a lot more to it that what initially come across from the description. So who are the instructors now?
SC: Michael Christopher Brown, Mark Power and Larry Towell.
SS: Larry Towell is Canada's only member of Magnum!
SC: And he's so good at developing projects. I feel like the other benefit of it could also be that, I think a lot of photographers don't understand how to use ephemera as a part of their projects as well.
SS: Ephemera?
SC: Whether it's interviews, or photographs that they didn't take, archival materials. Pieces of music, letters.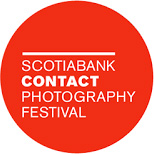 SS: I can see why Larry Towell is an instructor! If I think about "The World From My Front Porch" he uses ephemera to create a rich sense of history that literally frames his photographs and ties the body of work together.
SC: Exactly. So that's what we want to try to get across. You can be anywhere in your project but the ability to sit down one on one with 2 amazing Magnum photographers is rare. And these guys are the best at this kind of thing.
SS: Now how many does the workshop run?
SC: It's 3 days, 10-12 hours a day. We were given access to Contact's offices. All the offices. So I have the keys so if people need to stay to 2 am they can. We're not putting time limits on this one – workshop attendees can work as long as they want. It's not like we're renting classrooms somewhere and have to be out at a certain time.
SS: So really the Magnum Masterclass is for anyone that's interested in taking their work outside of the single image working towards a body of work of some sort.
SC: Or there are certain people who are street photographers who shoot single images. So it's about sequencing, and how to create a narrative out of single images as well.
Special Discount For StreetShootr Readers
If you're interested in attending the Magnum Masterclass at Contact 2015 then we can save you $50.00 15% off your registration. Just mention "STREETSHOOTR" as part of your personal statement when you register and Song will refund you $50.00 15% when she processes your registration. That's a savings of $112.50 USD!
Contact Photography Festival
Magnum Photos
What's your take on the Magnum Masterclass at Contact 2015? Are photo essays and sequenced images the next logical step for all photographers? Or would you rather be out shooting that day? Post your ideas in comments below and keep the conversation going!