Leica has issued a service advisory for a compatibility issue between the new Monochrom (Typ 246) and Apple's Photos App. Attempting to load any DNG files from the new Leica Monochrom into the Photos App will cause the library to crash continually with the potential loss of all files! Hit the jump for more info.
New Leica Monochrom DNG Files Will Break Apple Photos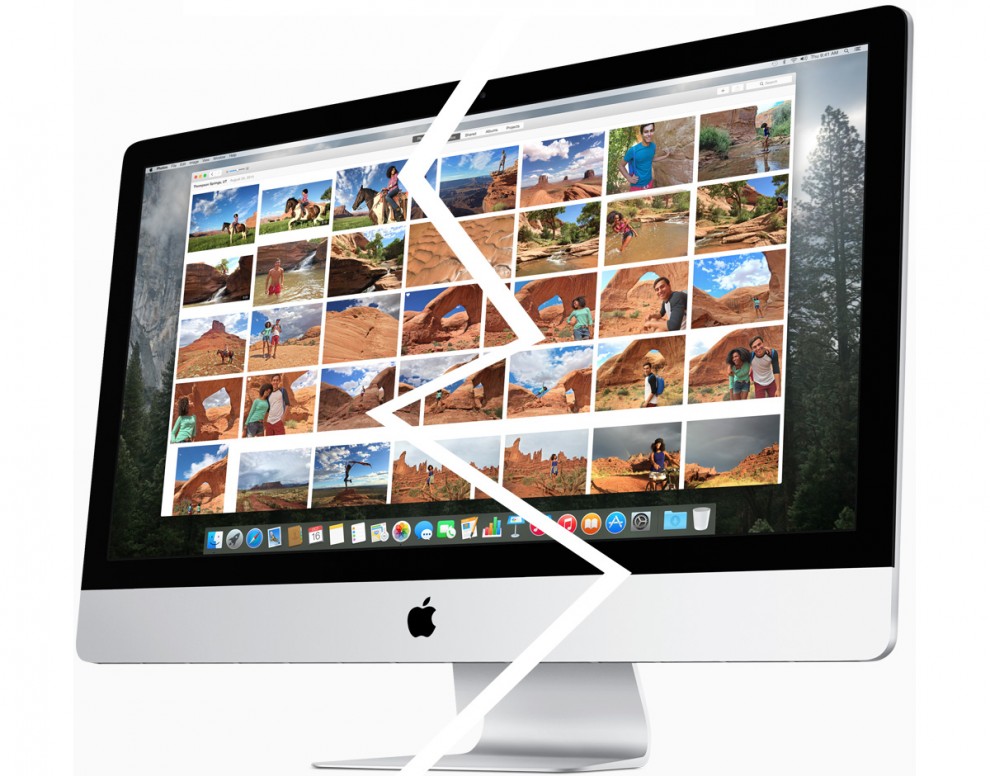 DNG files from the new Leica Monochrom (Typ 246) are quite incompatible with Apple's new Photos App. Trying to open the files could corrupt your library and cause you to lose your entire photo collection. Here's Leica's official advisory:
Leica Camera would like to inform you that the Leica Monochrom (Typ 246)'s DNG files are currently incompatible with Apple's 'Photos' App in Mac OS X Yosemite causing the library to crash and potentially lose all existing image files in the Apple Photos library.

As we will start shipping the new Leica Monochrom in the coming days, it is important that all dealers, sales personnel and customers are aware of this incompatibility issue.

With the new Apple 'Photos' App, when loading Monochrom DNG files from the new Monochrom, the library will crash continuously on loading. This may cause the Apple Photos library to be destroyed. This means that pictures previously taken with any other camera will be lost. As such, Leica Camera does not recommend using the Apple 'Photos' App for DNG files from the new Monochrom (Typ 246) until further notice.

Leica and Apple are collaborating to resolve this issue and develop a solution so that the DNG files from the new Monochrom can be used with the 'Photos' App without any issues in the near future. It is anticipated that Apple will have this resolved in the next update for 'Photos'.

Meanwhile, we recommend all users of the new Leica Monochrom to use Adobe Photoshop Lightroom CC/6 for DNG files of the new Monochrom. The latest version of Adobe Photoshop is fully compatible with Mac and Windows PC. The JPEG files from the new Leica Monochrom work with all Apple applications.

Leica Camera Inc. will include a 'Warning Notice' regarding the Leica Monochrom (Typ 246)'s incompatibility with Apple's 'Photo' App in all product boxes.
The new Leica Monochrom (Typ 246) is available for pre-order from your favorite online retailer:
Leica Monochrom (Typ 246) At B&H.
Leica Monochrom (Typ 246) At Leica Store Miami
Pre-Order Leica Monochrom At Adorama
UPDATE 05-23-2015:
RedDotForum is reporting that while the DNG files from the new Monochrom will create havoc, you will not your Photos library can be recovered and you won't lose or corrupt any of your files. Leica is working with Apple and a fix is expected in the next update to Photos.
In the meantime Leica recommends using Lightroom (which is included for free when you buy a new Leica Monochrom) for viewing and processing the raw files from the new Monochrom. And really, why wouldn't you?
StreetShootr's Take
Apple's Photos app is fairly new and you can expect a bug or two along the way but this one's a doozy. Both Apple and Leica will need to respond quickly to this catastrophic failure.
This being said, you have to wonder why anyone who just shelled $7450 USD for a new Leica Monochrom would try and load the raw DNG files into a consumer application like Photos. Just use Lightroom already!
What's your take on the new Leica Monochrom bug? Who's to blame? Apple or Leica? Post your ideas in the comments below and keep the coversation going!