The Fall 2022 Magnum Square Print Sale is now live and there are some amazing images up for grabs this time! The theme of this sale is "Then. Now. Next." and I've collected 10 of my favorite shots along with a quote from each photographer! Hit the jump to see them all!
Magnum Square Print Sale – Then. Now. Next.
This is the second in a series of 3 square print sales where each photographer is presenting one image that's part of a triptych of images over the course of all three sales. The theme of the first sale is "Then. Now. Next."
Each photographer was asked to select an image from their archive that stands out to them today: an image perhaps that, in retrospect, they feel was pivotal in their career; or an image that reminds them of an experience or a moment, that has stood the test of time; or even an image that they feel captures their photographic voice within the storied 75-year old Magnum archive.
And there are some doozies this time around! Here's my favorites:
Peter van Agtmael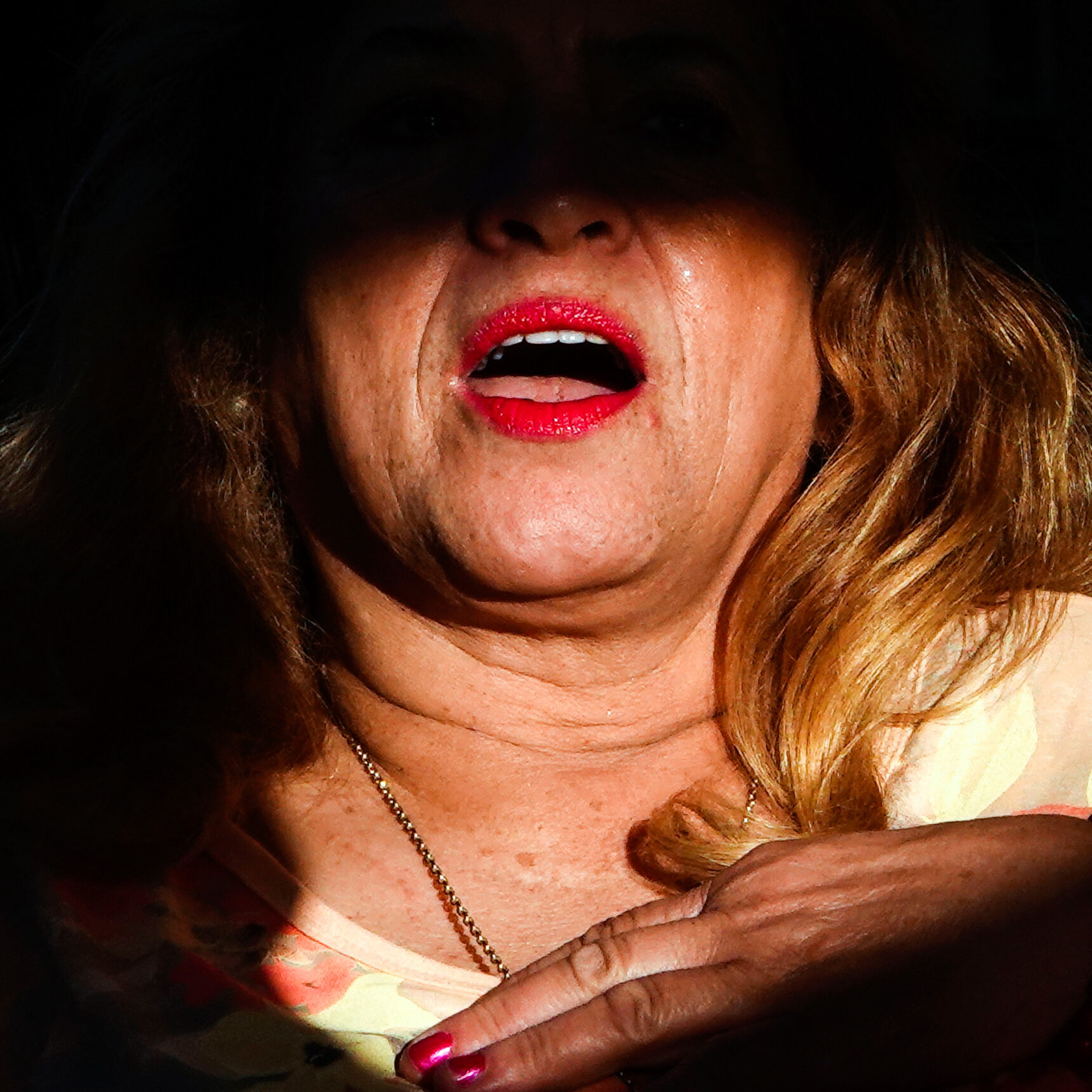 "I've tried to develop my photography to be free of constraints, tapping into the infinite possibility that makes photography such a sustainable challenge and pleasure. Much of my work before this picture had a more pulled-back distance from the subject.

I wanted to make images that were loose and subtle. Yet in doing so, I'd inadvertently cut off a way of zeroing in on the small particulars of moments. I'd started noticing those moments in my daily life, and wanted to translate that instinct into pictures. There were many false starts, but on this trip, the pieces began to come together."

— Peter van Agtmael
Magnum Square Print by Peter van Agtmael – $100
Nikos Economopoulos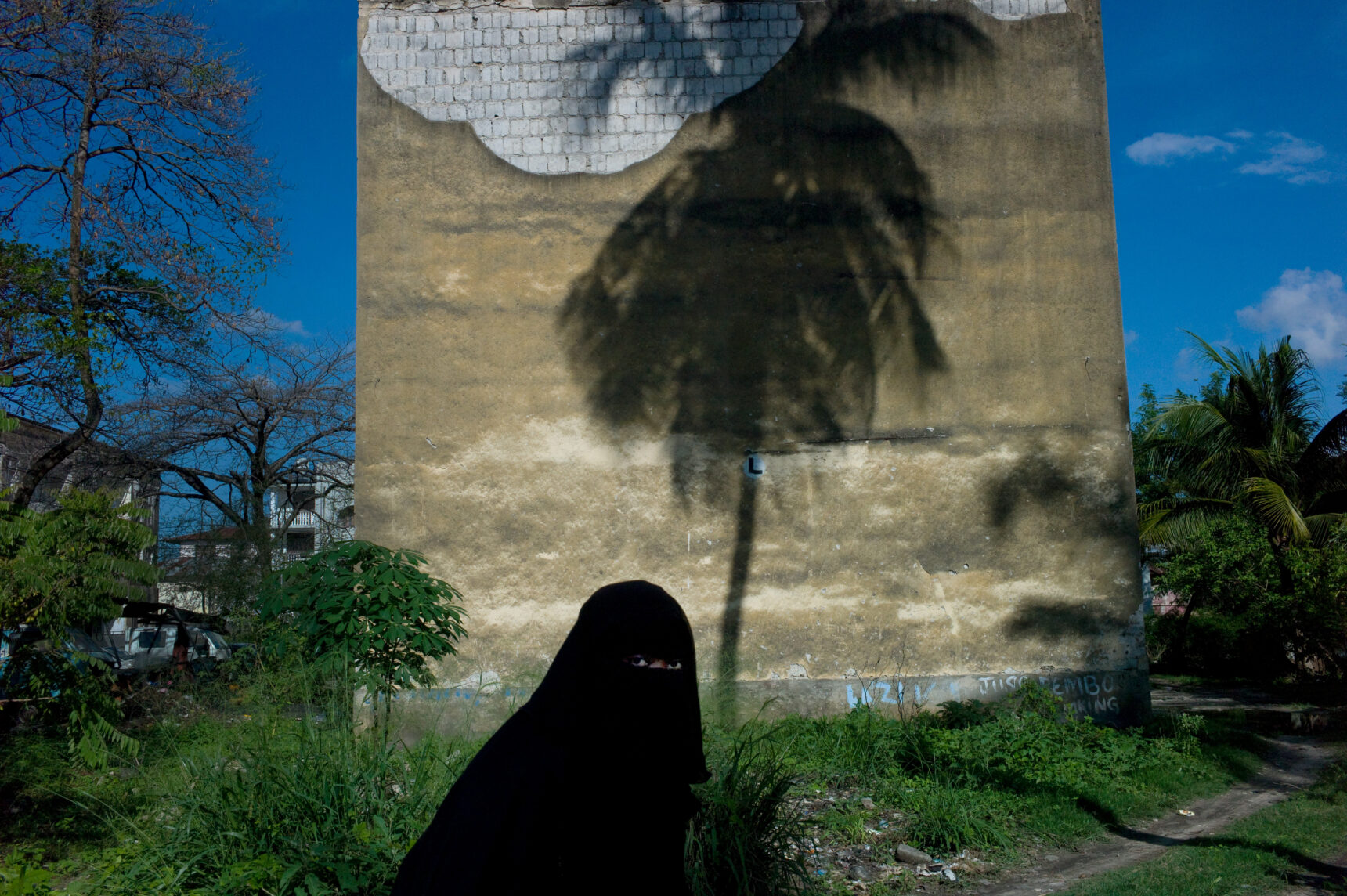 Magnum Square Print by Nikos Economopoulos – $100
Elliott Erwitt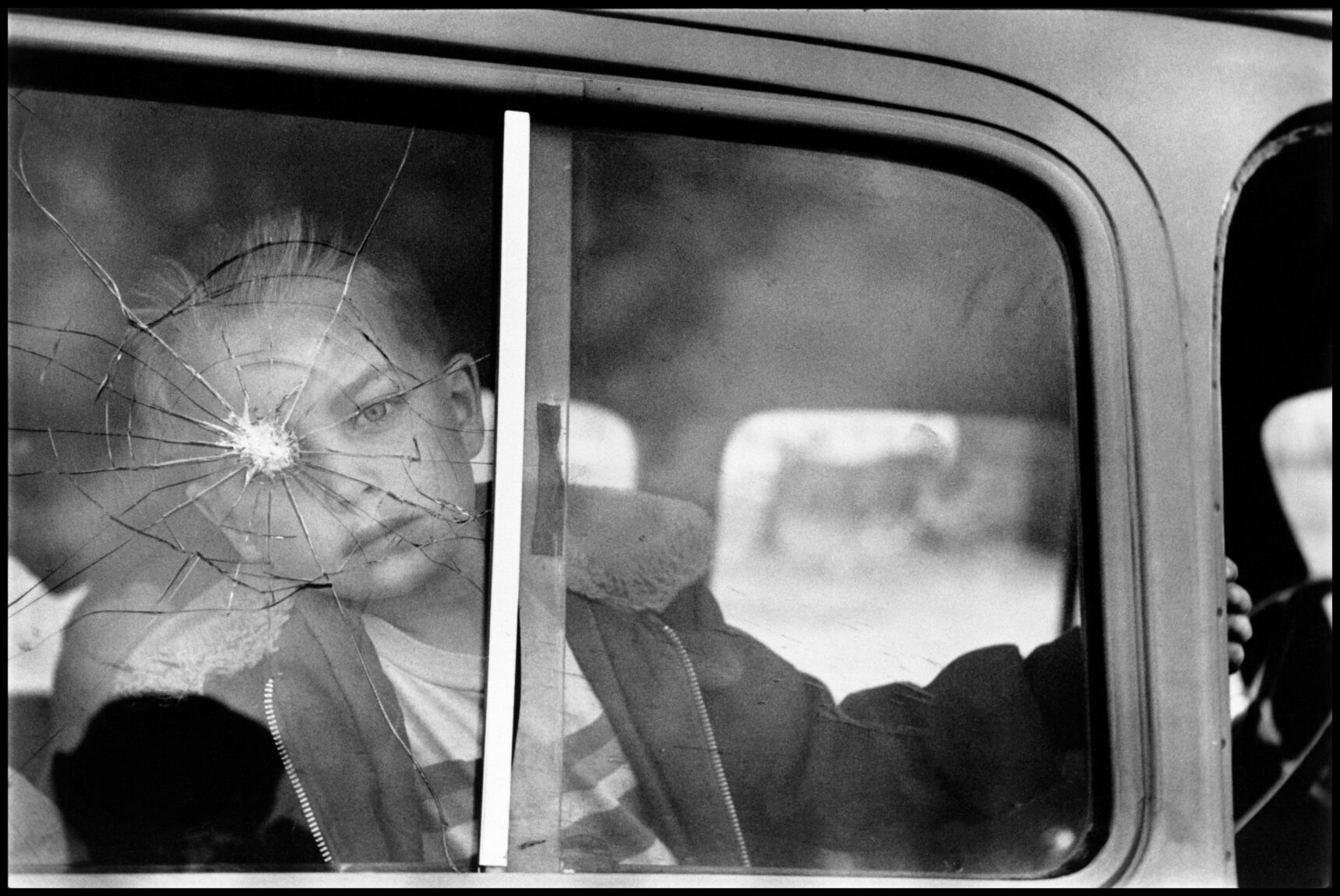 "When the photograph happens, it comes easily, as a gift that should not be questioned or analyzed."

— Elliott Erwitt, from Personal Exposures, 1988
Magnum Square Print by Elliott Erwitt – $100
Jean Gaumy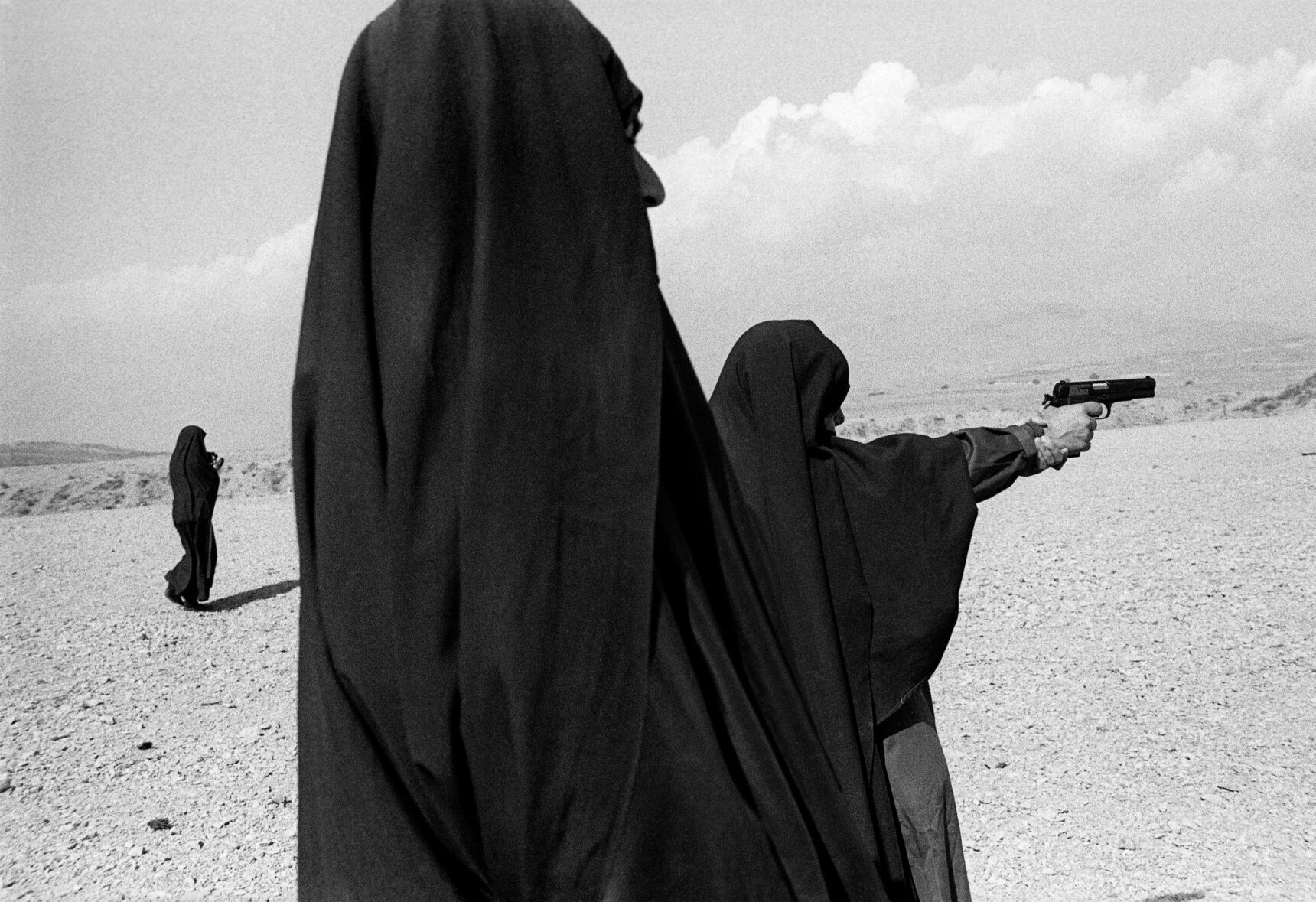 "I was the only Westerner present that day. When I saw these armed women, a vision of characters from Greek tragedies immediately came to mind. Culture and propagation.

"The women did not want to be photographed from within 50 meters. Above all, they did not want to risk crossing religious boundaries between men and women. Culture and religion.

I then refused to photograph them. A poker move…

I knew that in Iran many things that seem impossible can suddenly become possible. I also knew that the real difficulties are never quite where you imagine them.

Half an hour later, things were sorted out."

— Jean Gaumy
Magnum Square Print by Jean Gaumy – $100
Bruce Gilden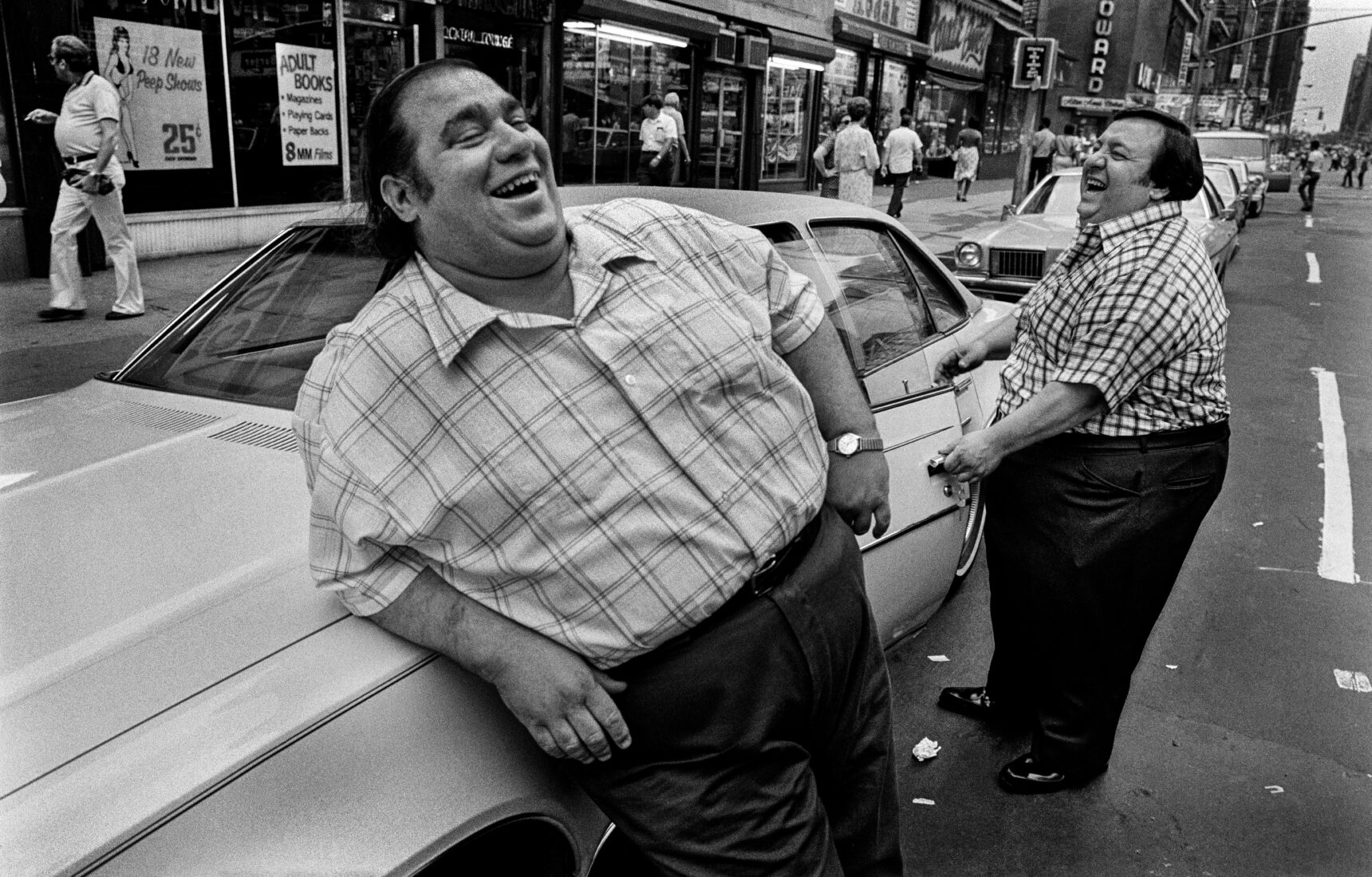 "These two men on 42nd Street, who look like brothers, probably wondered who this guy was in the middle of the street coming towards them with a camera in his hand, ready to take a picture. And then I must have made some joke to make them laugh. I love the peep show sign in the background; I don't know if that has anything to do with their jovial mood but a good time was had by all."

– Bruce Gilden
Magnum Square Print by Bruce Gilden – $100
David Hurn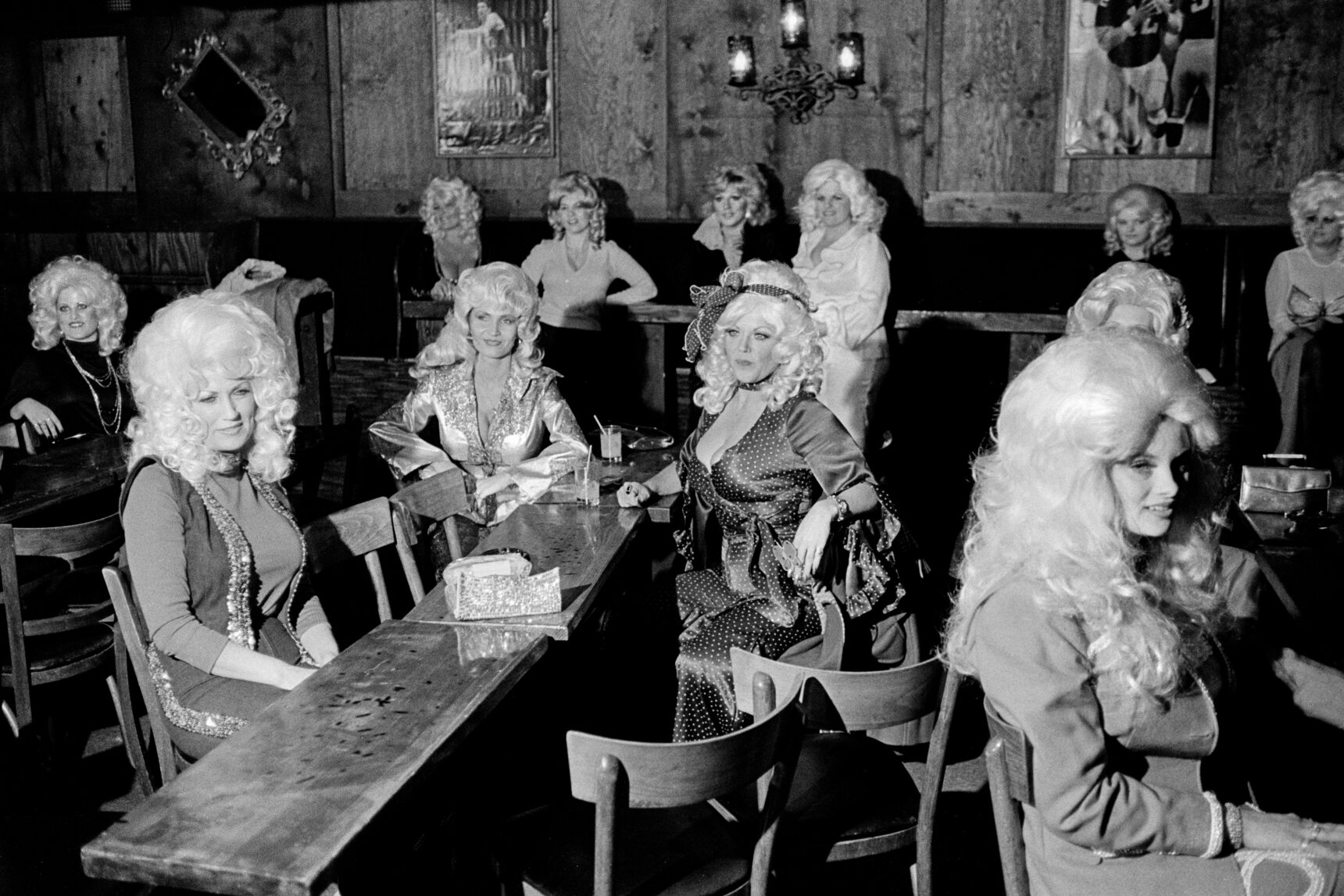 "I found Arizona a peculiar and wonderful state of contradictions. It boasts of being the most right-wing state in America, yet the Arizonans I met were among the friendliest and most generous people I have met anywhere in the world. It is the driest state, a land of arid desert, yet boasts more boats per capita than any other state in America. Its citizens live in luxury homes, bursting with every conceivable labor-saving gadget, yet still tote guns as though they are in the Wild West of 100 years ago. I could go on and on."

— David Hurn, interviewed by Bill Jay, from Arizona Trips, 2017
Magnum Square Print by David Hurn – $100
Emin Özmen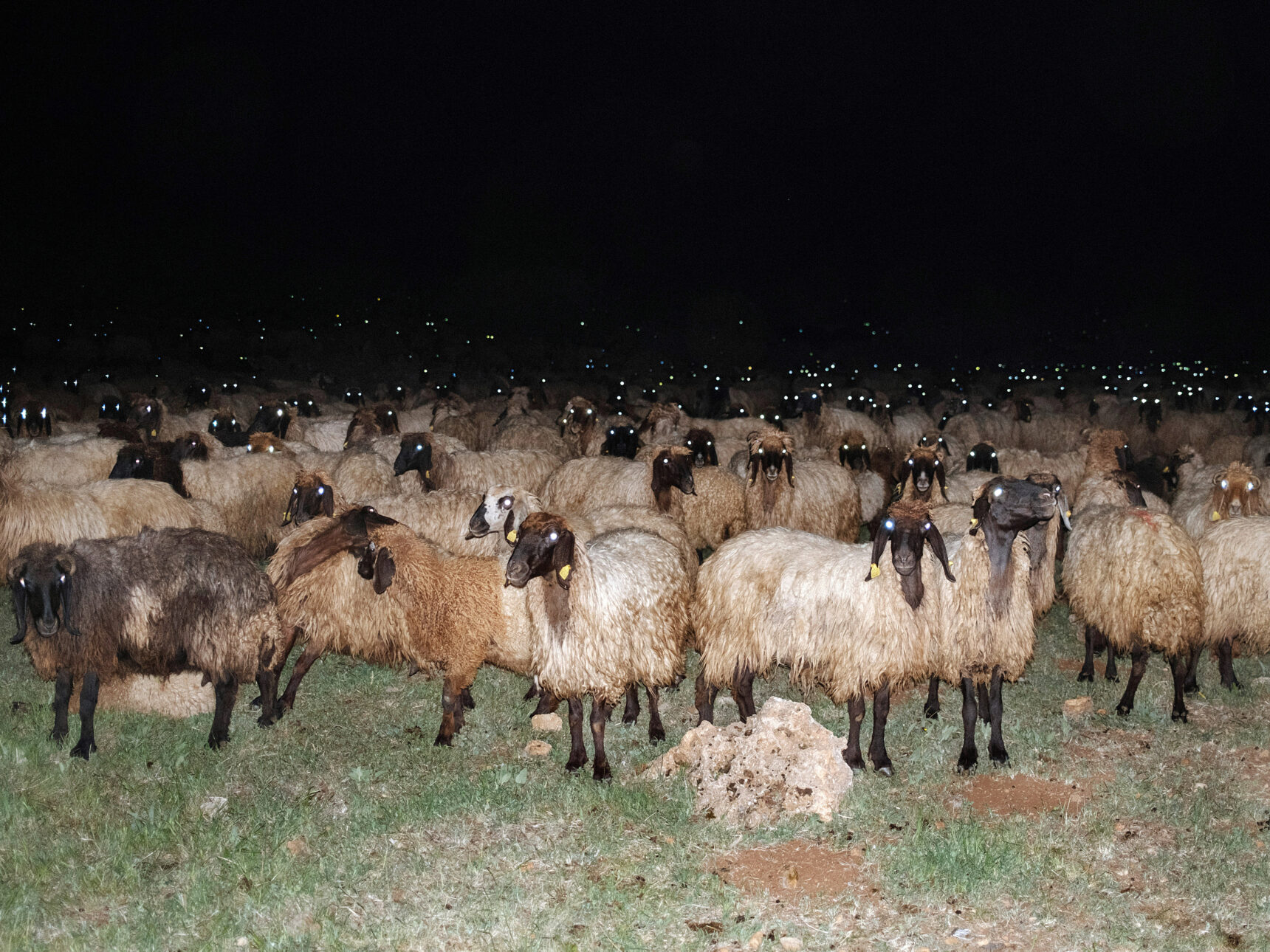 "After seeing and documenting the worst that human beings can do to each other, I decided to devote more time to nature and animals. So in 2021, I hit the road with a family of nomads and joined their transhumance — a tradition that goes back centuries.

Crossing mountains and plateaus, 40 days on the road, 500km on foot, was for me an unforgettable journey. In this picture, one night during our trip, I am facing the 9,000 sheep of the nomad family."

— Emin Özmen
Magnum Square Print by Emin Özmen – $100
Trent Parke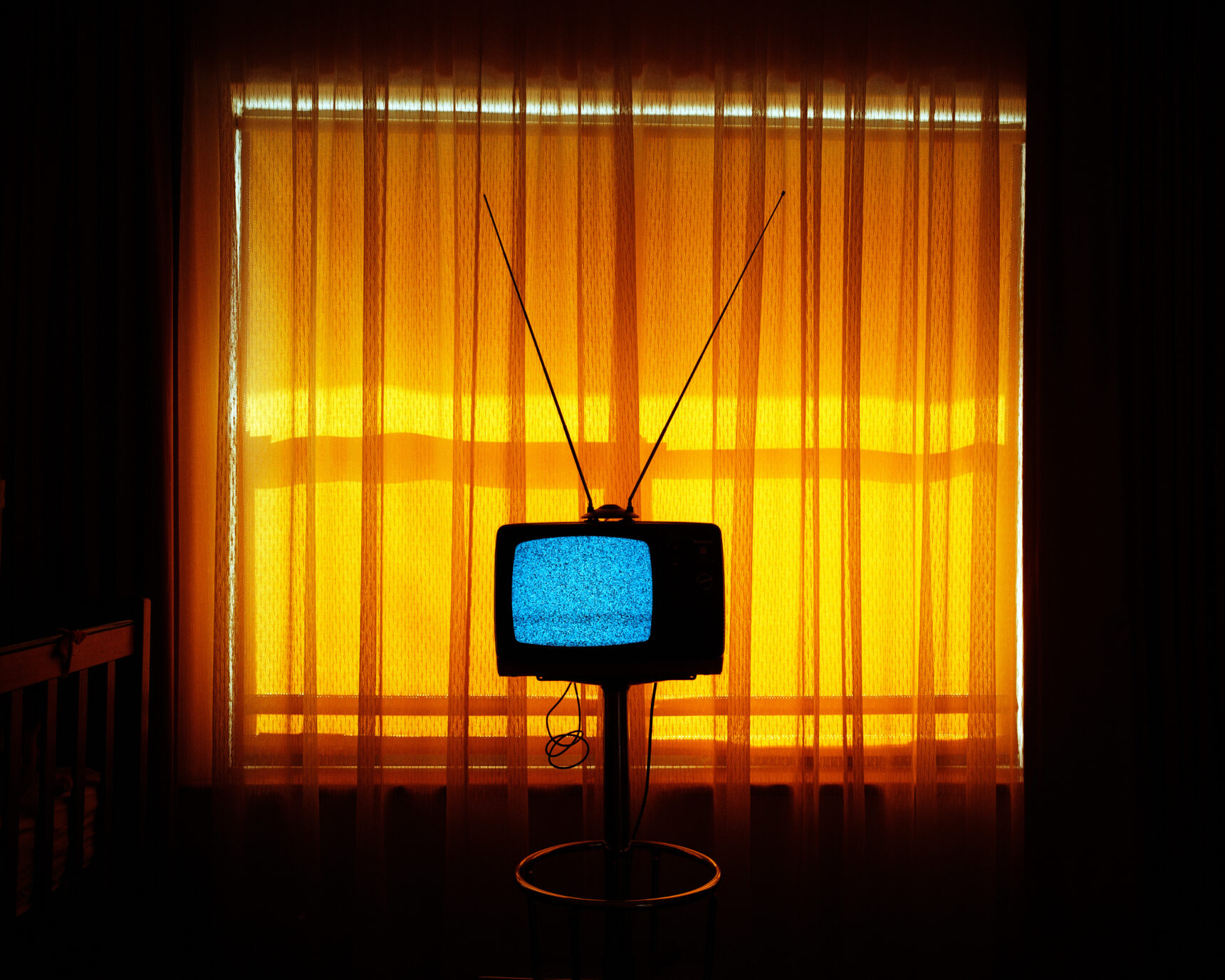 "'Twas the night before Christmas and all through the house, not a creature was stirring, not even a mouse…"

— Trent Parke, from The Christmas Tree Bucket Family Album, 2013
Magnum Square Print by Trent Parke – $100
Larry Towell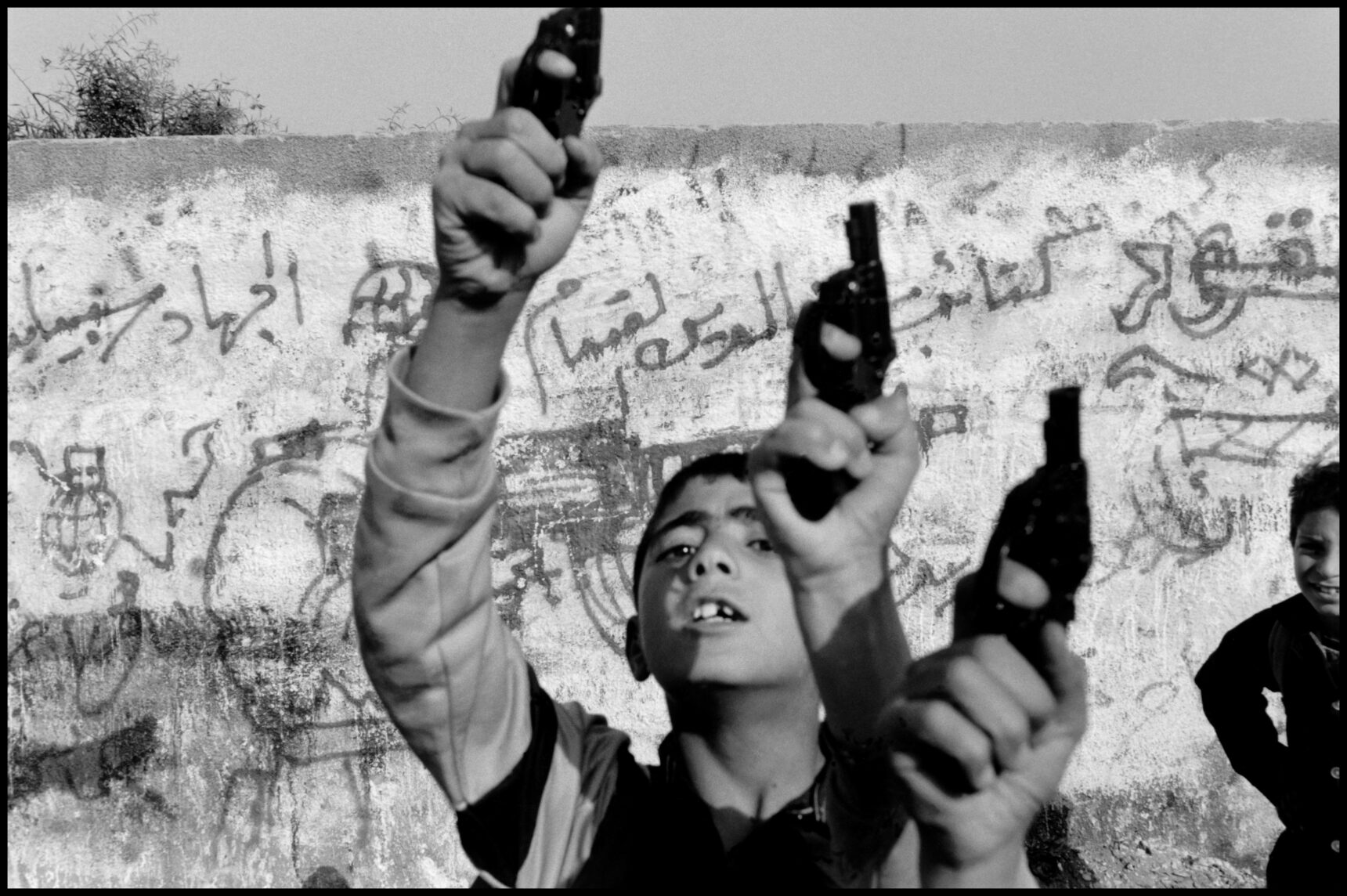 "As the Oslo Accords were being signed in 1993, I traveled to the Gaza Strip thinking I would be documenting the birth of a new country. The occupation, however, only intensified. Things on the street in Gaza were moving slowly. Because Ramadan was underway, everyone was fasting. At one point, a group of boys playing Palestinian/Israeli soldiers, the way my brother and I used to play cowboys and Indians, flashed plastic guns. The image won 1994 World Press Photo of the Year and helped give wider attention to the story."

– Larry Towell
Magnum Square Print by Larry Towell – $100
Alex Webb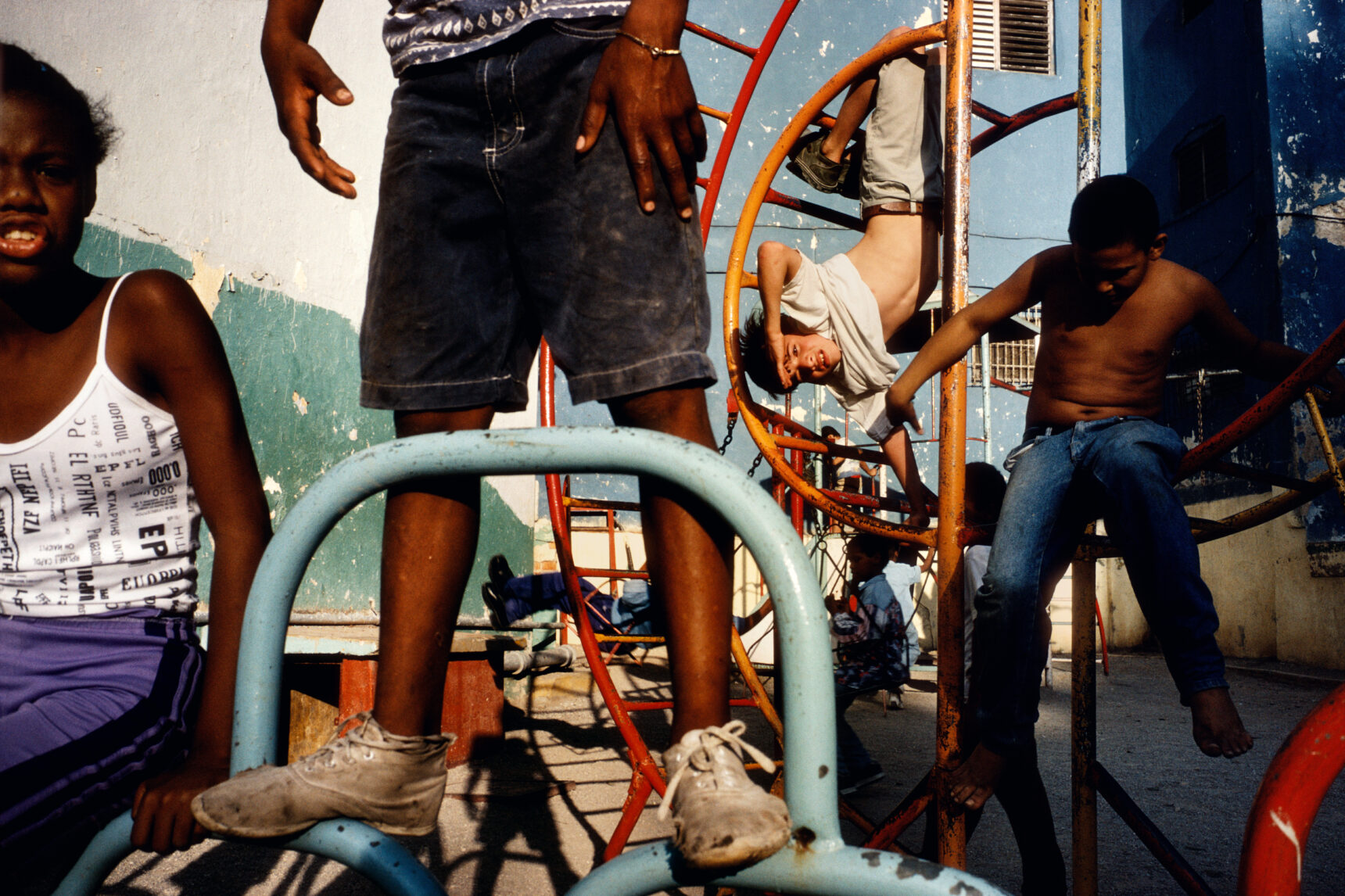 "Beginning in 1993, I photographed the streets of Cuba for some 15 years. This was my last major project using Kodachrome, my film of choice for some 30 years. It seems fitting to have photographed the Caribbean island with this richly saturated film, since both Cuba and Kodachrome can feel caught out of time, stuck in the amber of the 1950s and 1960s.

Eight years after I took this photograph, Rebecca Norris Webb and I – to our great surprise – decided to bring together her images of Cuban menageries and my street photographs in order to create our first collaborative book, Violet Isle, a multilayered portrait of Cuba."

– Alex Webb
Magnum Square Print by Alex Webb – $100
---
So there are my top 10 shots from the spring 2022 Magnum Square Print Sale. Do yourself a favor and check out all the images in the sale. Even if you're not shopping for a print there's some amazing work to see!!
The Magnum Square Print Sale – Then. Now. Next.
The Magnum Square Print Sale runs until Sunday, October 22, 11:59 PST (02:59 EST).
UPDATE: The Magnum square print sale is now closed. Stay tuned to StreetShootr and I'll let you know when the next one is happening!
During the sale, over 70 archival-quality prints, signed by the photographers or estate-stamped by the estates, are available for just $100.
Magnum Square Prints are printed on 6×6" (15.24×15.24 cm) archival paper; image size is 5.5" (14 cm) on the longest side. Images will not be cropped but will instead have white borders. They are not editioned by quantity, but editioned by time, as these items will not be made available outside the sale window. The images in each sale are always different, and will never be available in this format again.
StreetShootr's Take On The Magnum Square Print Sale – Then. Now. Next.
Magnum Square prints are sort of like parking tickets. If you're not careful, you'll get another one! But who could blame you when high quality (but tiny) archival prints are only $100 bucks? The prints are small enough to tuck anywhere or you can do like me and create a giant wall of square prints!
This time around I'm loving the Trent Parke shot the most. But the Alex Webb and Elliott Erwitt are also iconic shots so I might need to get those as well. Going to have to figure out a way to start writing these off!
---
What's your take on the latest Magnum Square Print Sale? Which prints are your favorite this time around? Post your ideas in the comments below and keep the conversation going!