It's been a excellent week for Sony fans with the announcment of the Sony A7 II and its incredible 5 Axis Image Stabilization. We've rounded up the latest news on Sony's latest full frame mirrorless camera so you can get up to speed. Hit the jump for more.
Sony A7 II US Ship Date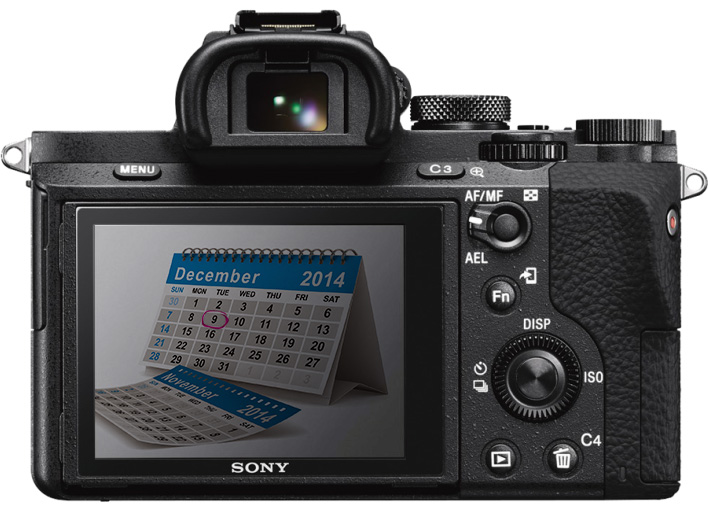 The Sony A7 II was originally announced for the Japanese market only and US customers were left wondering when they could get their hands on the amazing new camera. Sony has now made the new camera offical for the US market and the A7 II will ship on December 9 for $1700 for the body only, or as a kit with the FE 28-70mm f/3.5-5.6 OSS zoom lens for $2,000.
Pre-orders are available at your favorite retailer:
B&H Photo Video
Sony A7 II (Body Only)
Sony A7 II with FE 28-70mm OSS Lens
Amazon
Sony A7 II (Body Only)
Sony A7 II with FE 28-70mm OSS Lens
Adorama
Sony A7 II (Body Only)
Sony A7 II with FE 28-70mm OSS Lens
Sony A7 II 5 Axis Image Stabilization In Action
In case you were wondering what 4.5 stops of image stabilization looks like – it looks freaking incredible! It's amazing they could fit this much inside the tiny Sony A7 II body but there it is. 5 Axis Image Stabilization is going to be an amazing asset for video shooters but I'm not sure how useful it will be for shooting on the street. And time will tell what effect this has on battery life!
5 Axis Image Stabilization Works With All 3rd Party Lenses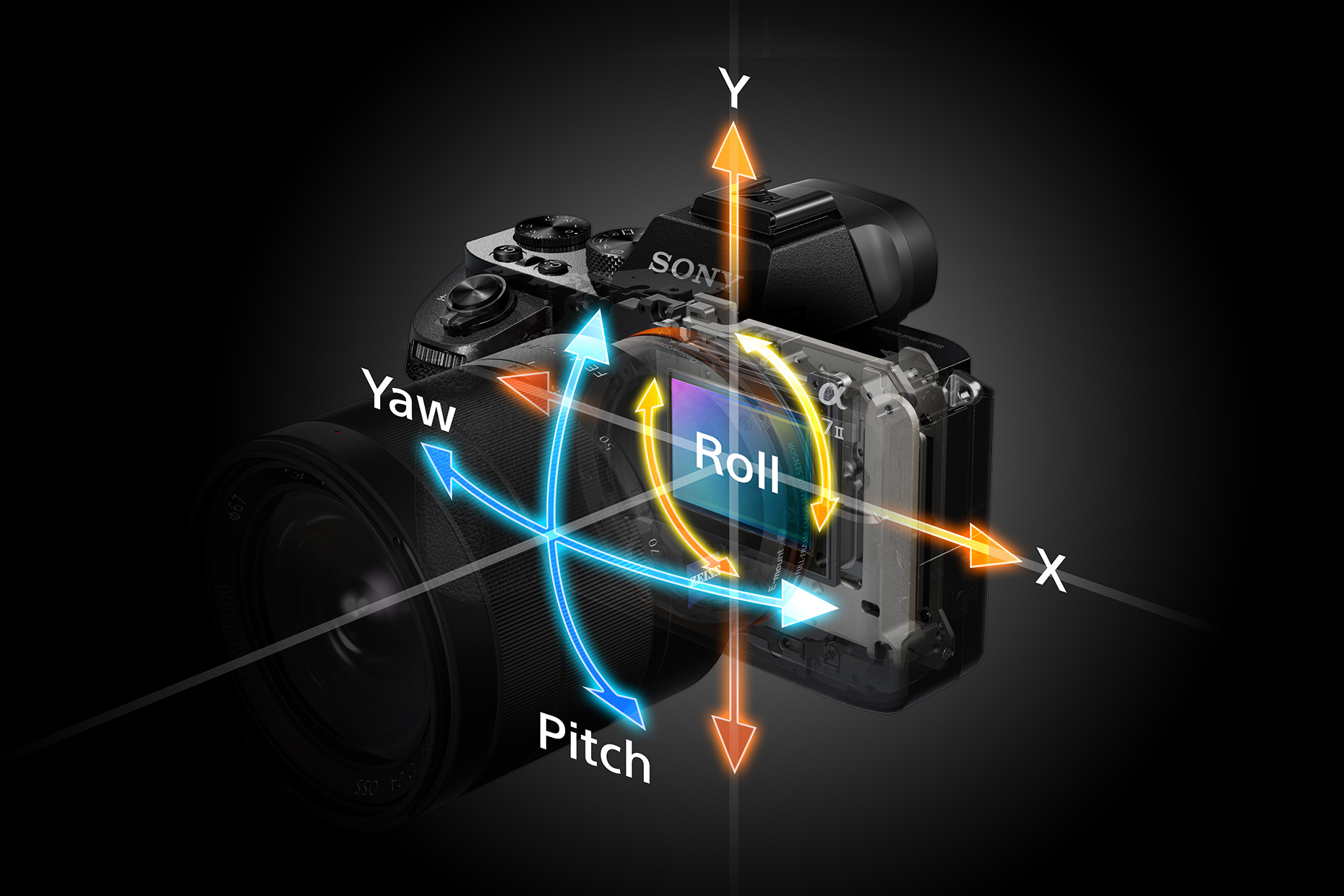 According to SonyAlphaRumors, trusted sources have confirmed that 5 Axis Image Stabilization in the Sony A7 II will in fact work with all 3rd party lenses. For the first time Leica M, Zeiss ZM, Zeiss Loxia and Konica Hexanon lenses can now take advantage of an incredible 4.5 stops of stabilization!
If it's not a Sony lens you'll need to manually enter the focal length but that's a small price to pay!
Sony A7 II Brochure Available For Download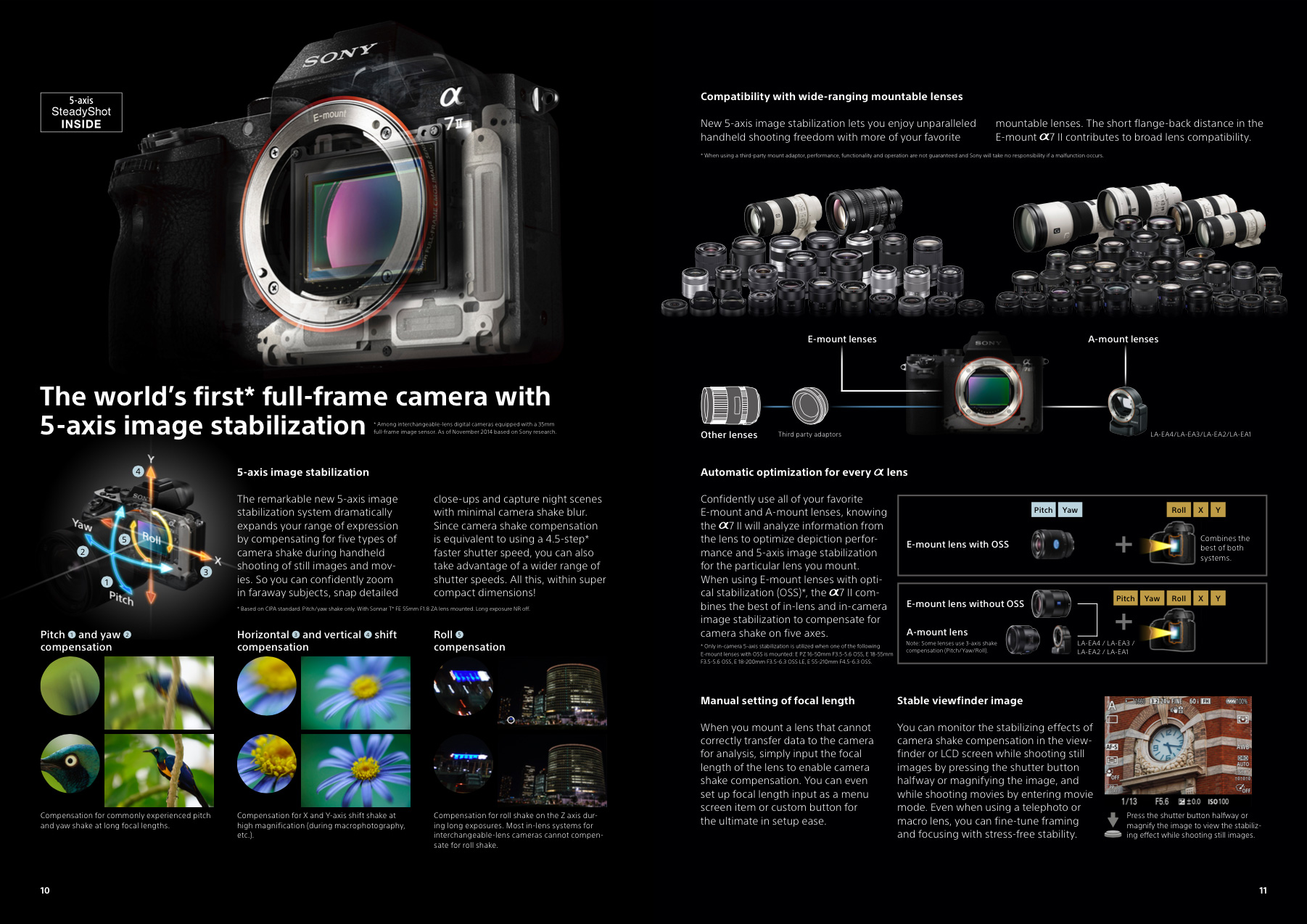 The guys at SonyAlphaRumors have posted a link to the full product brochure for the Sony A7 II. Covers pretty much everything that's already available online but if you prefer to have everything in one convenient PDF then this is the way to go.
Link to Sony A7 II product brochure.