The Street Shooting show at the Los Angeles Center Of Photography (LACP) features 38 images from some of the best emerging talent in street photography from around the world. I sat down with the center's founder, Julia Dean to talk about the show and how the LACP supports street photographers in general. Hit the jump for the full interview!
Los Angeles Center Of Photography (LACP)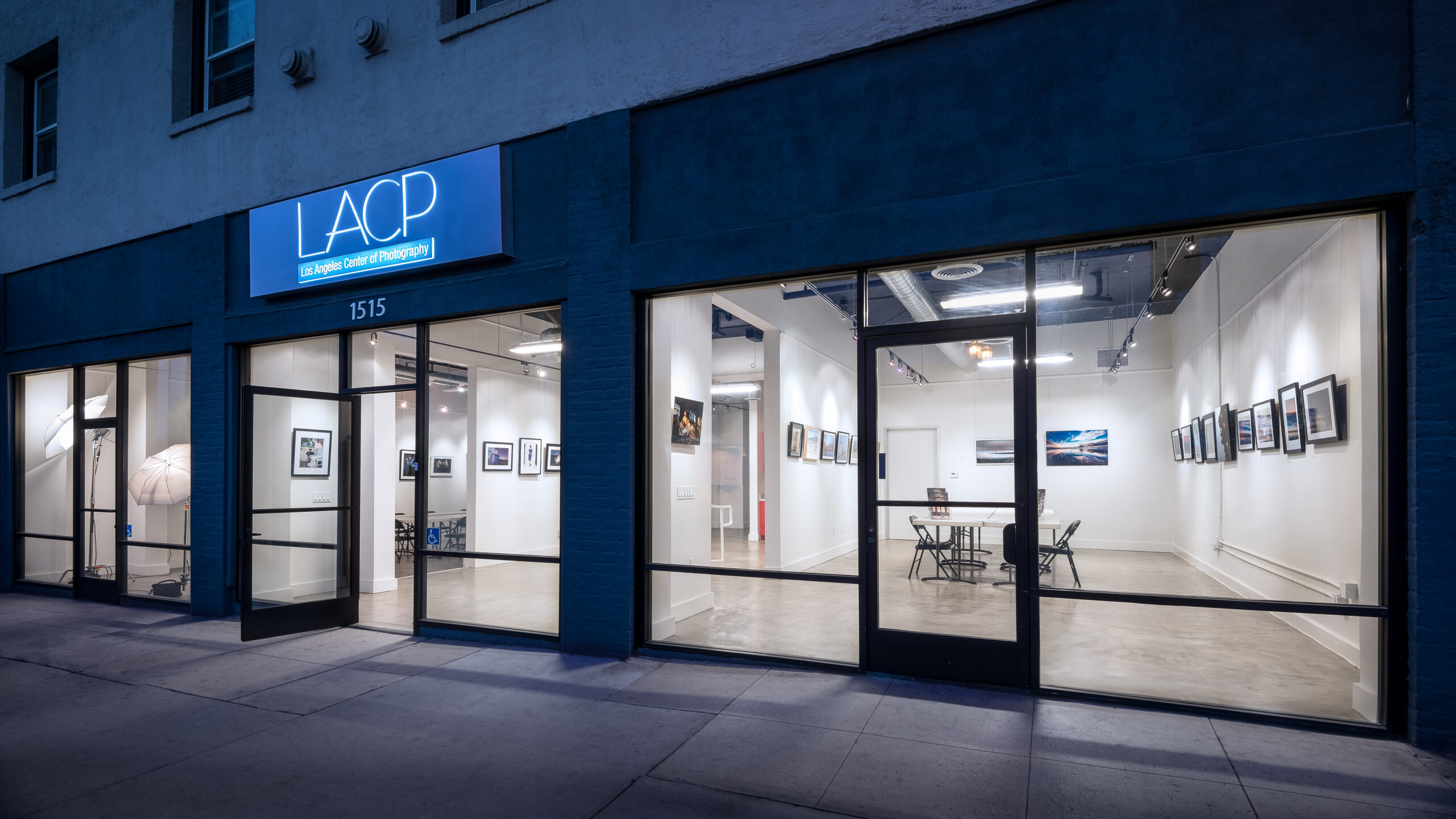 The Los Angeles Center Of Photography (formerly Julia Dean Photo Workshops) is a non-profit organization that is a home for photographers to show their work and further their careers. Its mission involves bringing photographers together for discussion, education, artistic growth, inspiration and the exchange of ideas.
LACP's new location at 1515 Wilcox (at Sunset) in Los Angeles acts as both an education center and a spectacular gallery space. The current exhibition features 38 images from new street photographers from around the world. An online gallery of the show can be seen on the LACP website.

I spoke with the LACP founder Julia Dean about the Street Shooting exhibition and the future of the Los Angeles Center Of Photography.
StreetShootr: Hi Julia, can I ask you to introduce yourself and tell us a little bit about the LACP?
Julia Dean: Sure. I'd love to. I had been a college teacher for many years and teaching was my passion along with photography. I decided I wanted to teach some workshops here in Los Angeles so I just started a little school called the Julia Dean Photo Workshops. One thing led to another and 15 years later, we have 150 classes a year taught by about 60 different photographers.
We decided to go non-profit because there were so many things I'd been trying to do like scholarships for photographers and scholarships for people who don't have enough money to take classes. We changed the name to the Los Angeles Center Of Photography which is a lot more appropriate based on how this business has grown. And I'm very proud of the new name.
SS: You're on Wilcox now, is that right?
Dean: Yes, Sunset Boulevard and Wilcox.
SS: How long have you been at that location?
Dean: Since June. We were in Venice Beach for 12 years and moved to Hollywood 4 years ago. This is our second location in Hollywood and it's a wonderful spot, probably our favorite of any of them. We have a great gallery and teaching space plus the neighborhood is so active with lots of places to eat, lots of places to shoot, and there's never a problem with parking.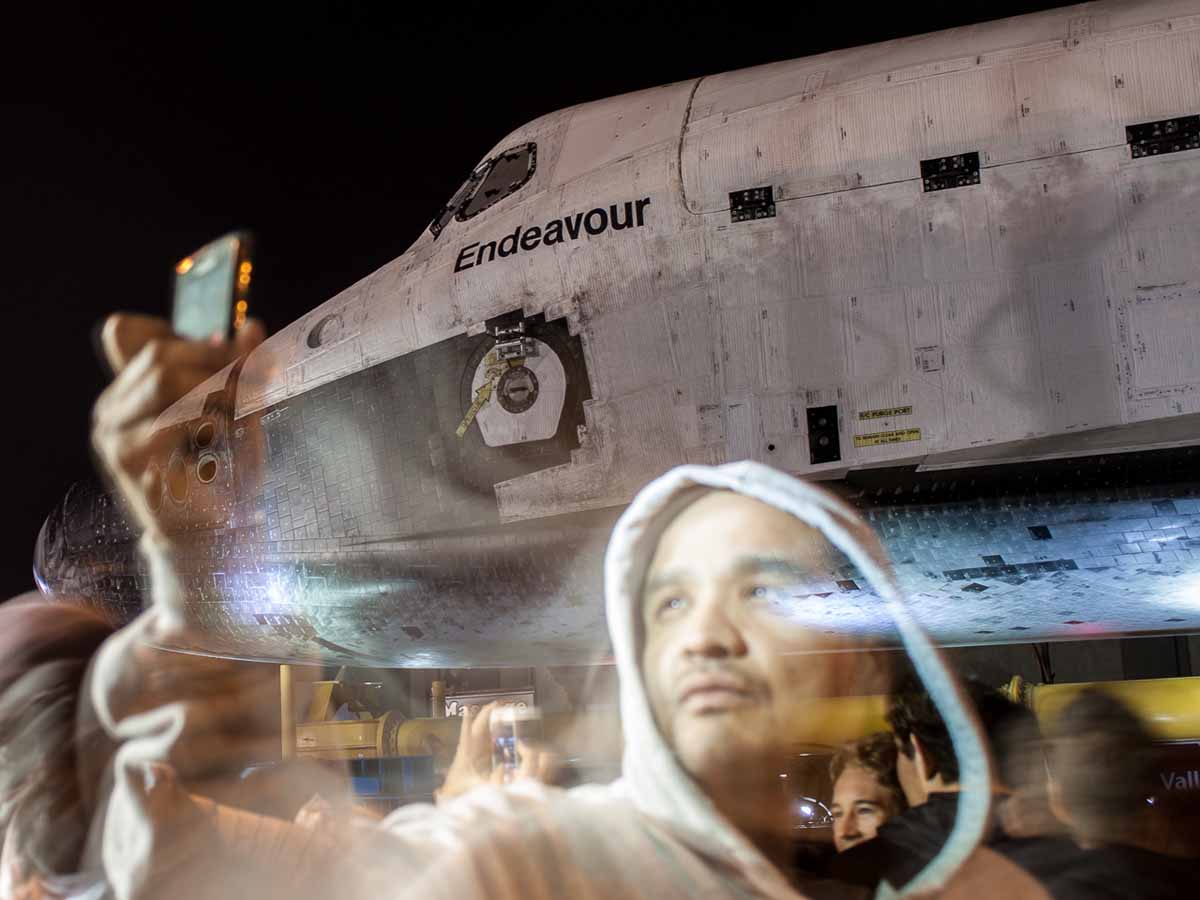 SS: How did you come up with the idea to for the Street Shooting show and how did you end up choosing the images for the show?
Dean: My background is as a photo journalist, I was a social documentary photographer for many years but when I started the school, I wasn't able to go on the road for months at a time so my passion became street photography. I've been shooting a lot in downtown L.A. while teaching the street photography workshops at the center.
Last year I had a pop up street photography show with 350 images. We bought all these expensive little magnet things and we didn't frame anything. It was a great show but it was a lot of work. This year we decided to have a contest and have a real show with framed photos and everything. We put out a call to entry like a contest and I was amazed when we got 767 entries!
I asked Steven McLaren (who co-wrote the book Street Photography Now) and Sam Abell, (a former National Geographic Photographer) to help judge the photos. I had them both come on the same weekend and together the three of us selected the images for the show.
We went through all the work methodically and they picked their favorite 77 pictures but we only had room for half of that in the gallery so we narrowed it down to the 38 that are on the wall. It's a beautiful show and I'm very proud of it. We're going to do this every year.
SS: What are the gallery hours and when does the Street Shooting show close?
Dean: The gallery is open 10 am to 6 pm Monday through Friday and the show closes on March 6th. Our website has more information about the show if anyone needs it.
SS: Was kind of criteria did you use when you were picking the images for the show?
Dean: I think kind of a little of all of that. Both judges were very aware of street photography and what the rules are and the ethics. We were all looking for strong images that really jumped out at us. Images that had the content and nice light and the moment and good composition and all the things that made a good photo.
I think the whole show is really great and all the photos are terrific. But there's a guy that has taken my classes several times and I think his pictures are gorgeous. His name is Roy DyBuncio and he actually has 3 images in the gallery show. Really excellent work.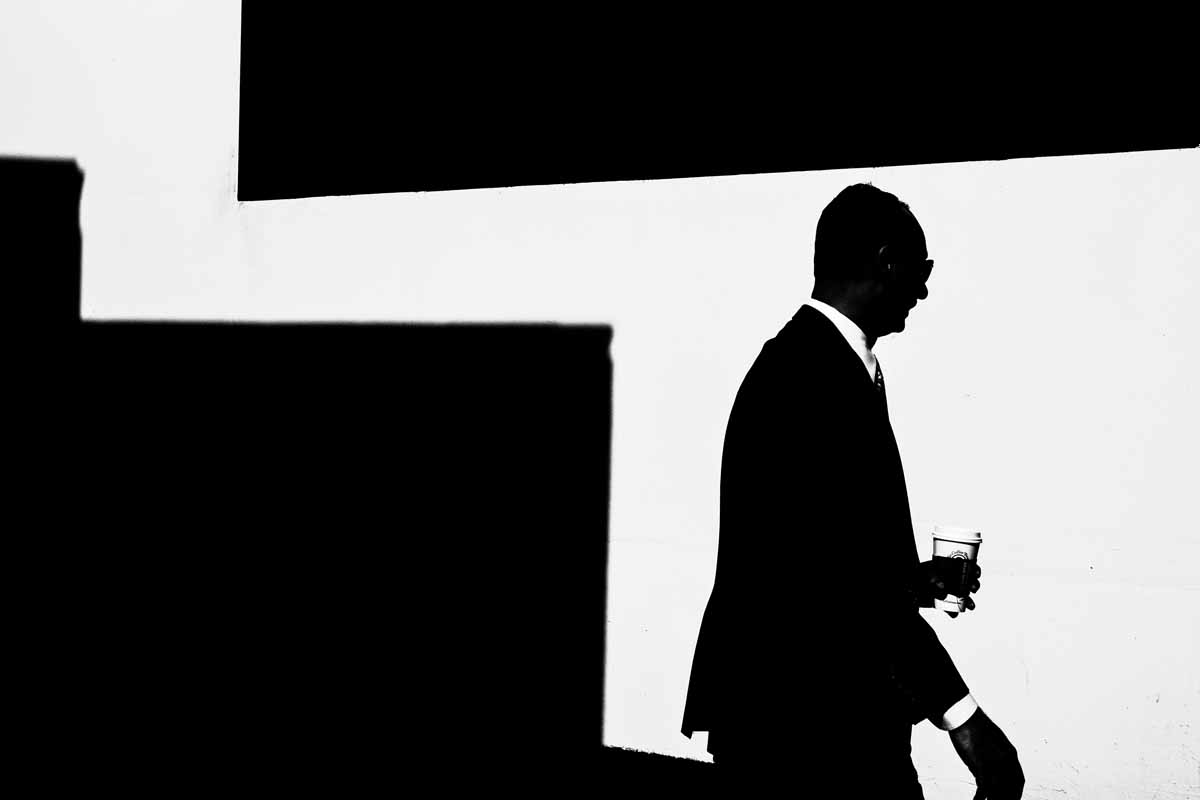 There was another guy that I just met that night and his name is Jackson Davis and I thought his picture was really nice too. All four of their images had a lot to do with great light and I think that's why they speak to me so much. Just beautiful light in both of them and content of course.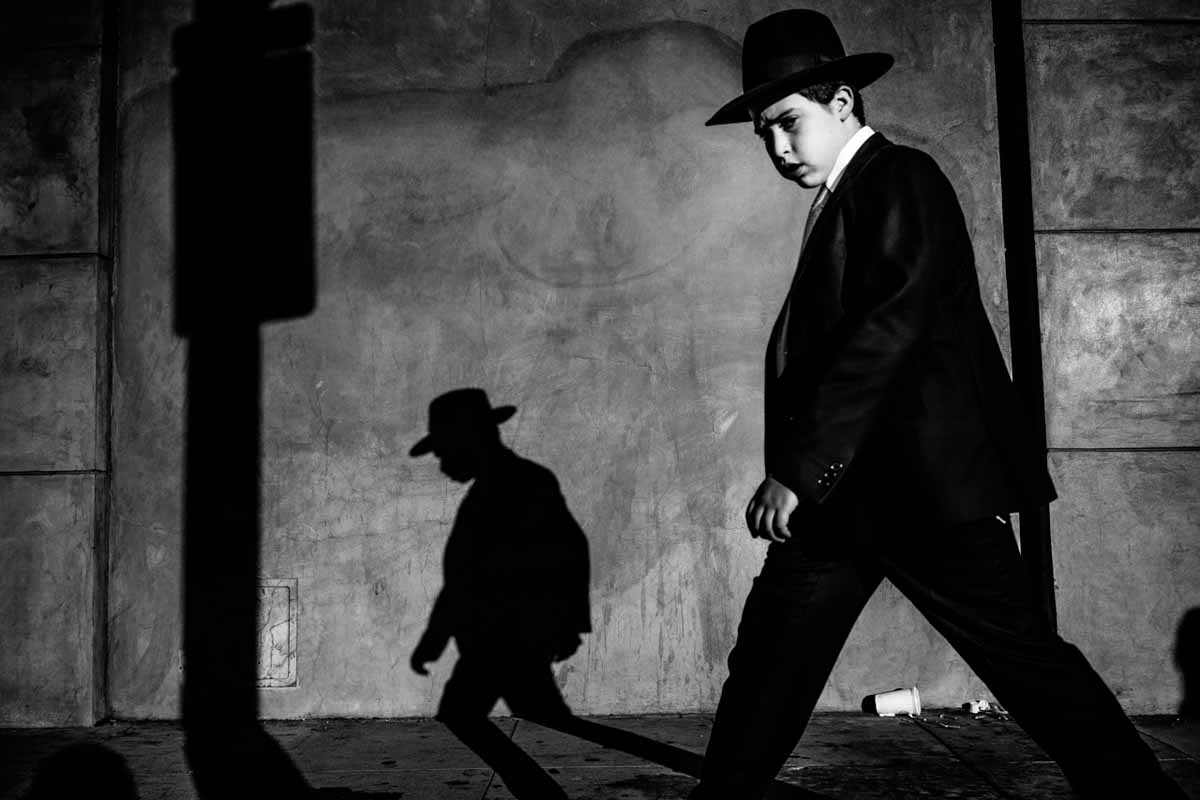 SS: One image that really stands out for me is Blue Lagoon by Fran Meckler. It appears to be shot in some kind of hot springs with several figures washing their face in the water.
Dean: I love that photograph.
SS: Really an amazing image.
Dean: I'll tell her. She wasn't there on opening night because she's out of town. She doesn't live here but she will be back in LA and she's going to come see the show before it's over so I'll tell her this.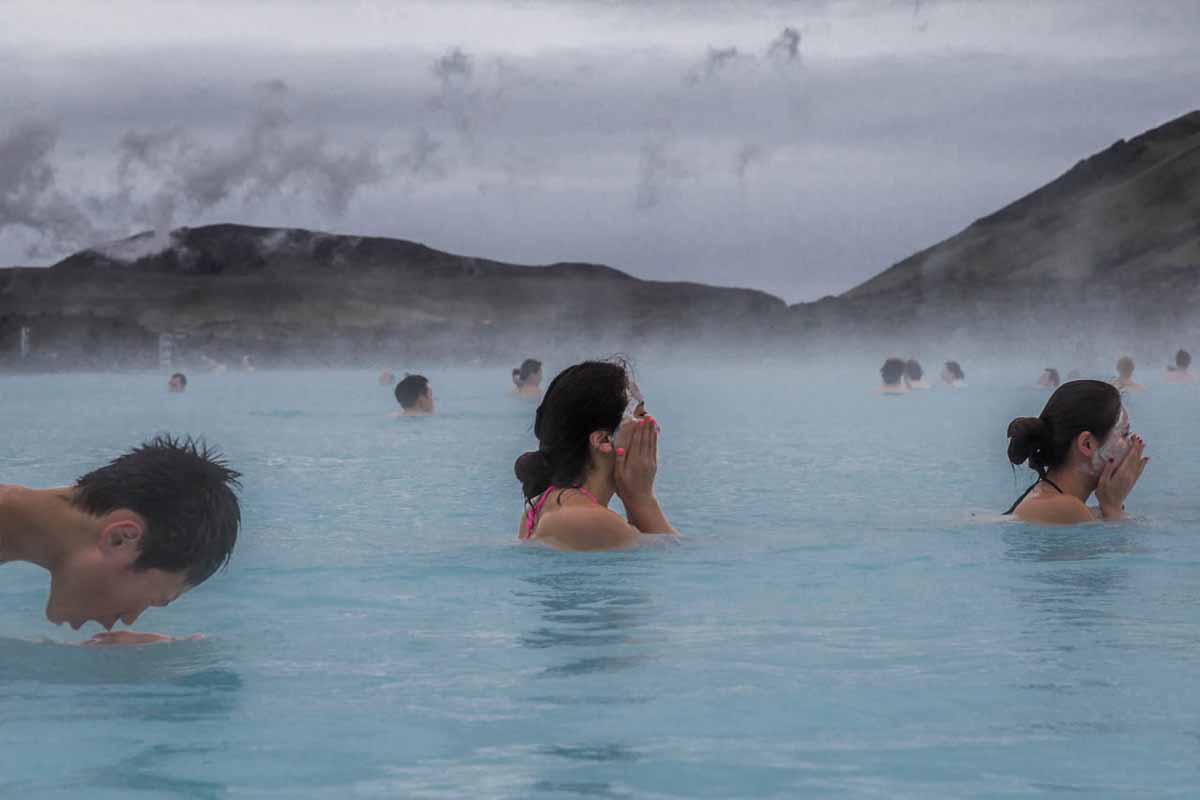 SS: You said that you transitioned from photo journalism to street photography, how did that influence your personal definition of street photography?
Dean: I'm really strict about the ethics of street photography just based on my own ethics as a photojournalist. As far as I'm concerned, street photography is a form of photojournalism and so the ethics apply. There's no setting up. There's no using Photoshop to take things out. It's all straight photography and always candid.
When I talk to my students about street photography, there's a lot of different approaches. You could simply do architectural or still life photography and call it street photography but that's not my style. I stay close to my roots as a photojournalist on the street. I guess what I'm trying to say that I really believe in the ethics of keeping true to what street photography is in my eyes and that's candid photography.
SS: Can you tell me a bit about your street photography classes?
Dean: Of course! We currently have three different street photography classes at LACP. Street 1 gives students some shooting experience and teaches them a bit about the history of street photography as well as the ethics of shooting on the street. Street 2 adds the idea of shooting events and students shoot on the street with the idea of telling a story through a series of pictures. It's kind of a photojournalism class as well as a street photography class. Street 3 just a really inexpensive class so that we can continue to shoot. We set up a personal Facebook page so that we can talk in between but we only have 2 get together's within a 4-month period. I try to keep it inexpensive.
Right now, I'm the only street teacher and I would love to add more… We're talking to a lot of street photographers around the world about doing street photography classes for LACP. We're going to try to build the program even more.
SS: There's one more thing I wanted to talk to you about. I remember you telling me that you had worked for Berenice Abbott in the past.
Dean: I had an apprenticeship with Berenice Abbot for a year. When my history of photography teacher at RIT found out I had this apprenticeship with Bernice, he sat me down and he said, "Julia, you must keep a journal and someday you may want to write about It." Well 32 years later, I pulled out all of my journals and they're wonderful and it's all about the experience of a 23-year old with an 80-year old master photographer and the times that she yelled at me and the times that she was sweet to me. I put it all into a book called The Last Apprentice because I was her last one.
I put it together myself and it's currently self-published. But I'd really like to get it out there. One of my goals for this year is to find a publisher for it.
SS: That sounds like an amazing experience. At the time were you aware of the significance of Berenice Abbott in the history of photography?
Dean: She was a pioneer and there aren't too many pioneers left. My time there was a really wonderful experience. I'm really happy that I had the exeperience, especially at that young age. It was good thing to do at 23 when you have nothing else to put on the resume!
SS: Listen, it's been a real pleasure talking to you. Thanks so much!
Dean: Thank you too. I'm so happy that we met.
Los Angeles Center Of Photography website.
Street Shooting online gallery of winning images.
Julia Dean Photography.