The StreetFoto San Francisco street photography festival was a terrific event and they've announced the results of their photo contest. Winners and runners up were selected in 3 categories covering single images, series and mobile street photography. Hit the jump to see all the StreetFoto winners!
StreetFoto Winners Announced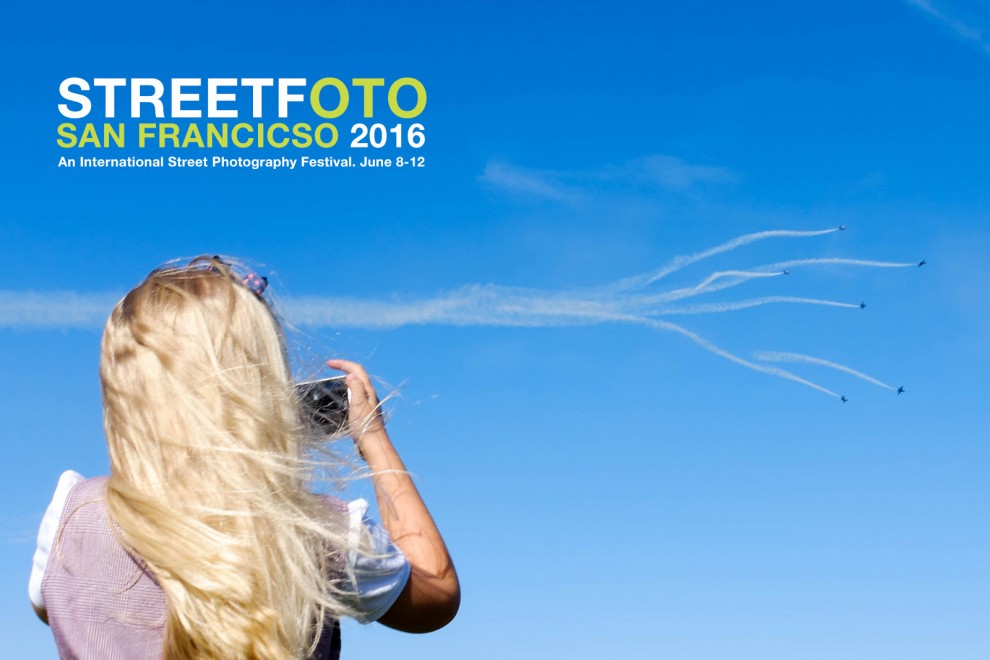 The first ever StreetFoto San Francisco street photography festival is wrapping up a week of gallery shows, workshops and lectures that brought street photographers from around the world to one of America's most beautiful cities. This was the first large scale street photography festival on the West Coast and was a terrific event by all accounts.
No street photography festival is complete without a photography competition and the StreetFoto winners were announced last night at their awards ceremony. Here are the winning images:
Best Street Photograph
A great street photograph can stand on its own, without explanatory text, and move the viewer with its beauty, its message, its humor, or its story. This is StreetFoto's biggest contest, and these are the photographs our judges liked the most.

First-Round Judges: Justin Vogel, Don Hudson, TC Lin, Andrew Kochanowski, Zisis Kardianos, and Tavepong Pratoomwong.

Winners and runners-up chosen by In-Public members Richard Bram and Blake Andrews.
1st Place – Craig Buchan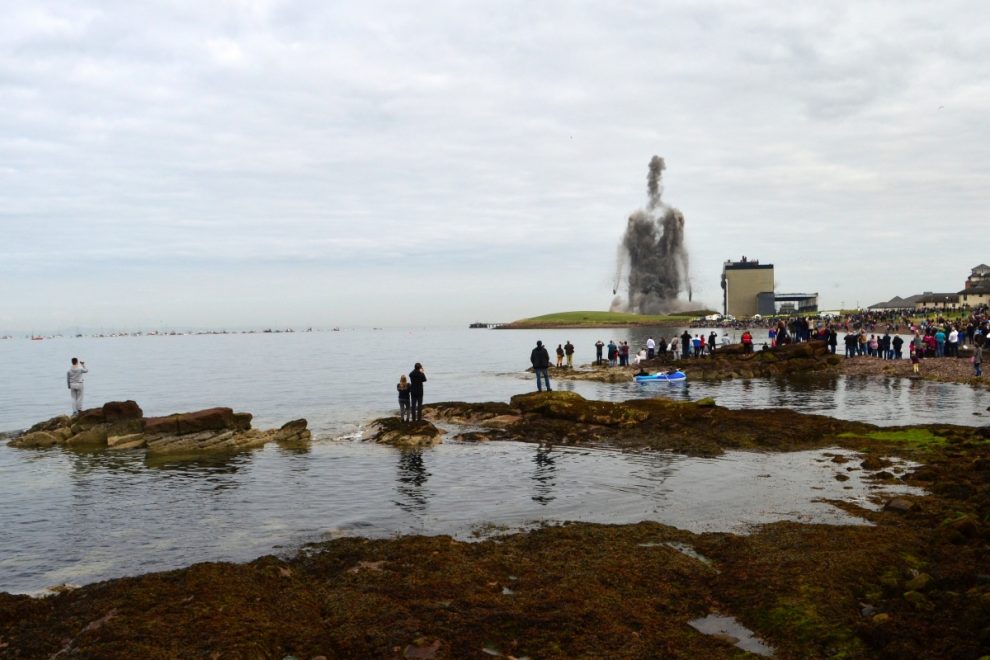 People gather on the shoreline to witness the eerie form of a man created by smoke hanging in the air. The haunting image creates more questions than it answers as we witness this uncommon event frozen in time.
2nd Place – Pau Buscato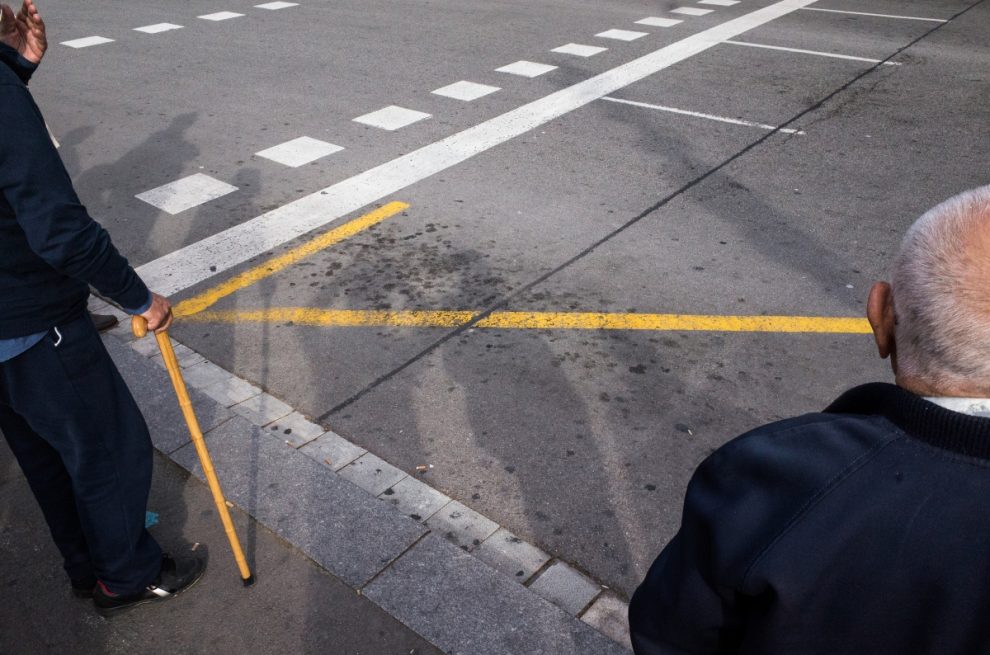 Serendipity and graphic restraint come together when a yellow cane completes the arrow coming out of another man's ear. What are the odds?
3rd Place – Marcin Ryczek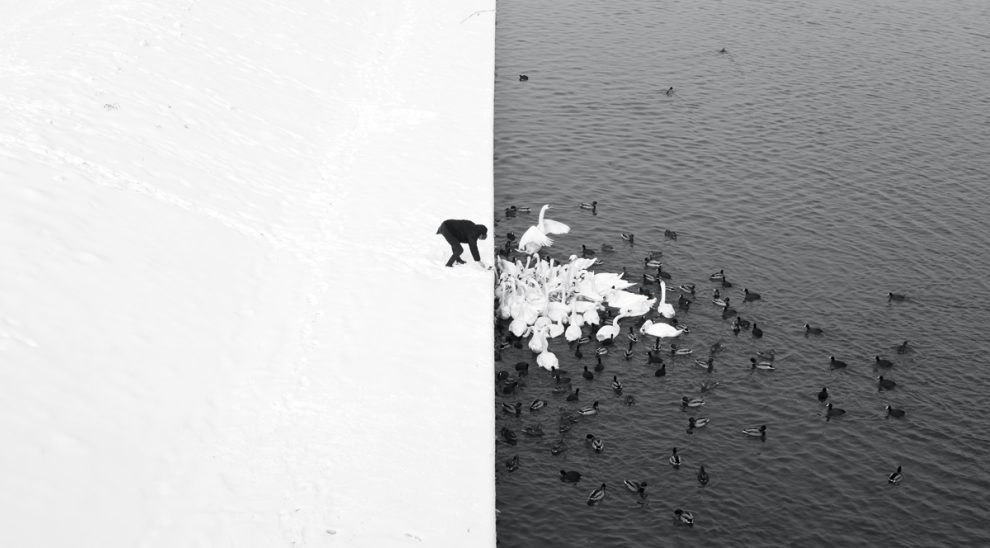 A single man feeds a flock of swans that appear to be spilling out of the snow covered ground that divides the frame. This is one of those images that sticks with you.
Best Street Photography Series
Photography is about telling stories, and long-term projects are what keep many of us going. This contest invited street photographers to submit a series of photographs that share a common theme or narrative. Much of what we consider to be the street photography canon arises from projects like this.

First-Round Judges: Michelle Rick, Chris Farling, Danielle Houghton, Sixft Whiterabbit, Lauren Welles, Rinzi Ruiz.

Winners and runners-up chosen by APF Magazine co-founders Rohit Vohra and Vineet Vohra.
1st Place – Chris Suspect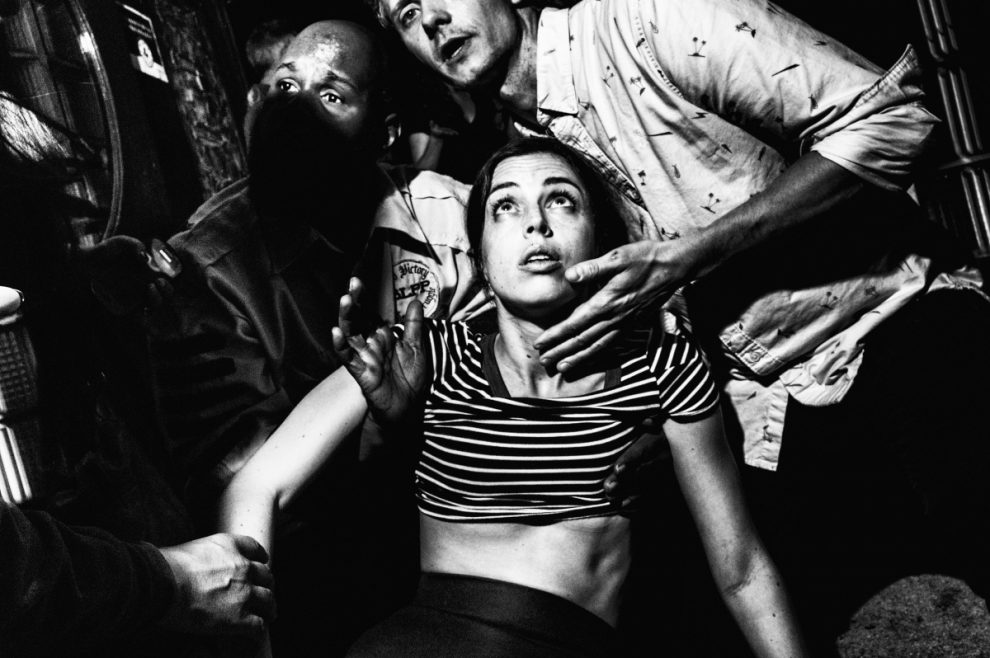 2nd Place – Dmitry Stepanenko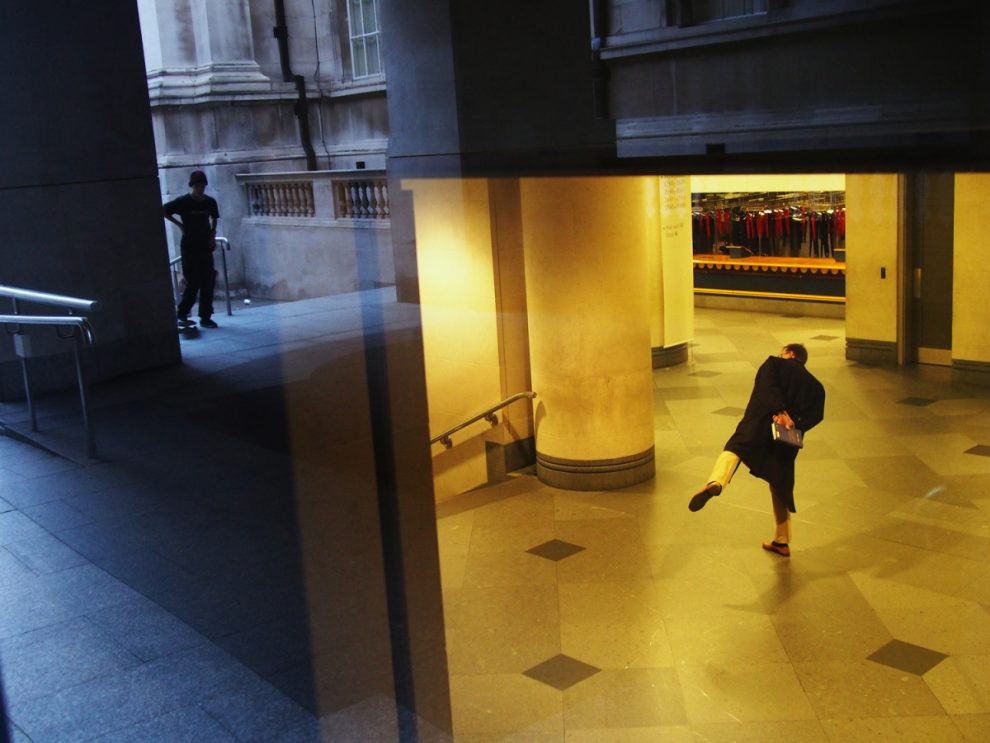 3rd Place – Sam Ferris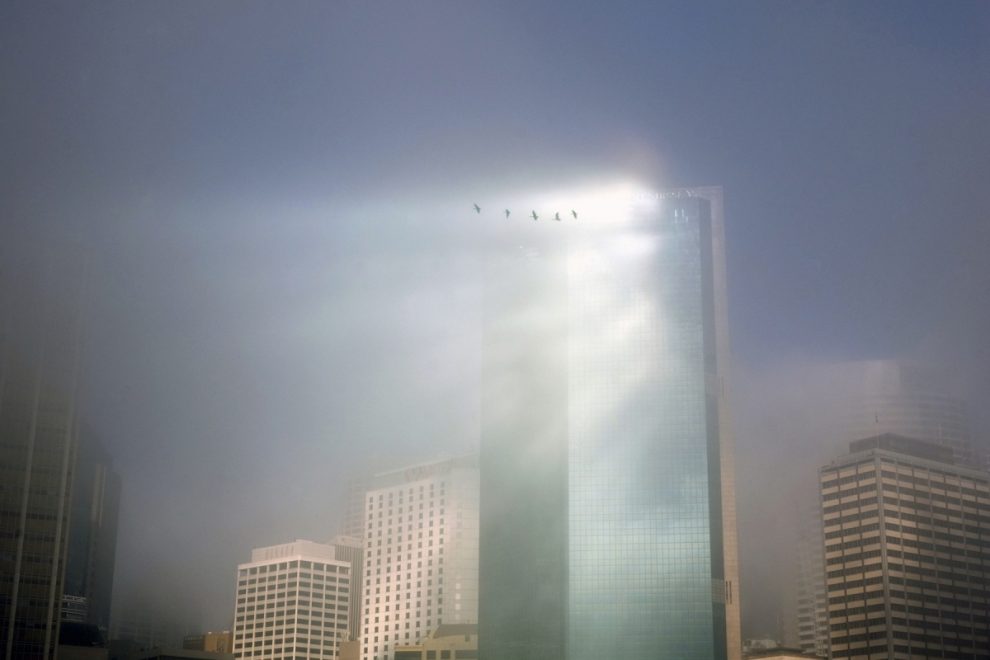 You can view all images from each of the series on the StreetFoto winners page.
Best Mobile Street Image
Chase Jarvis once famously said, "The best camera is the one you have with you." These photos were all captured by phones or tablets. The ubiquity and ever-increasing image quality of camera phones makes them attractive tools for street photographers. Mobile photography has brought legions of new artists into the fold, and even dedicated Leica shooters are branching out and making interesting work with their phones.

Contest Judges: Molly Porter, Richard Koci Hernandez, and David Ingraham.
1st Place – Ricardo Garcia Mainou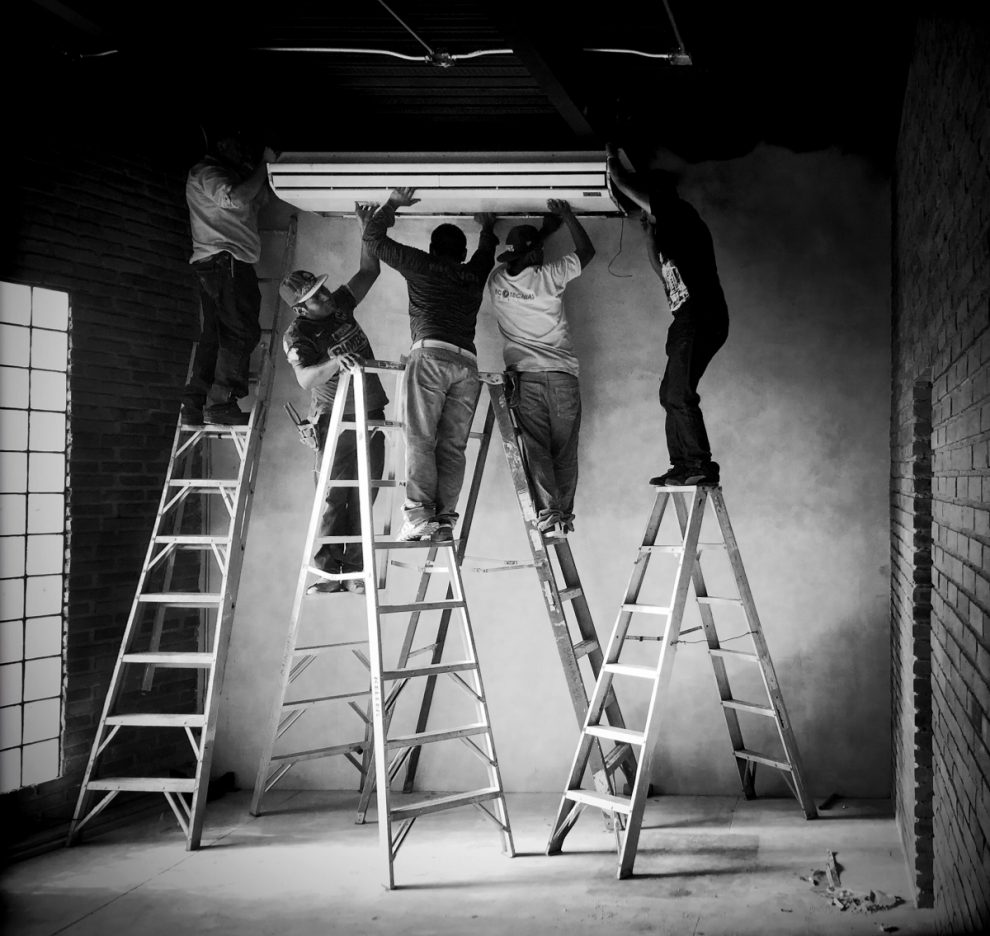 5 men, 4 ladders. Street photography gold. Nice use of the square aspect ratio to create a balanced and interesting frame.
2nd Place – Hamid Garzi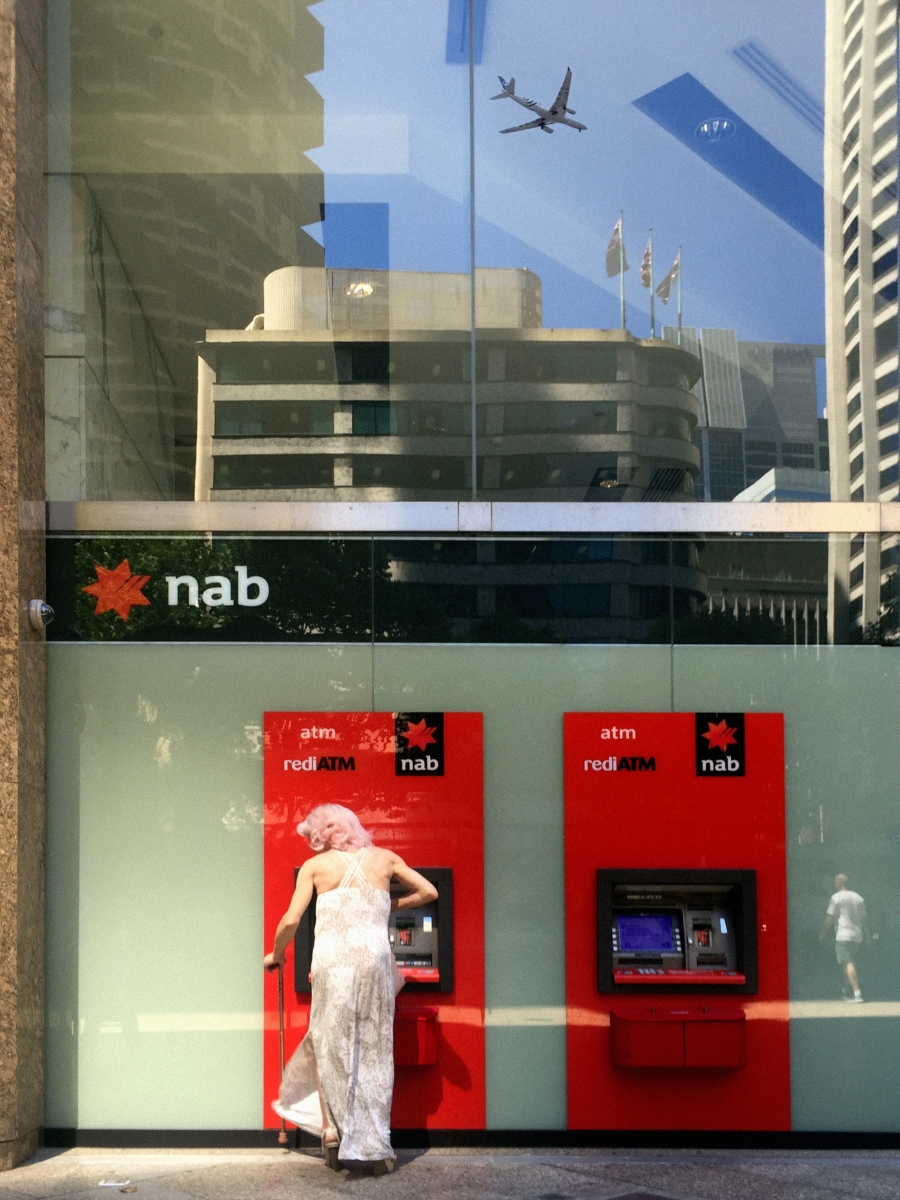 A single woman in a ball gown takes money from an ATM while a plane passes perfectly overhead. And it was shot with a phone!!
3rd Place – Hamid Garzi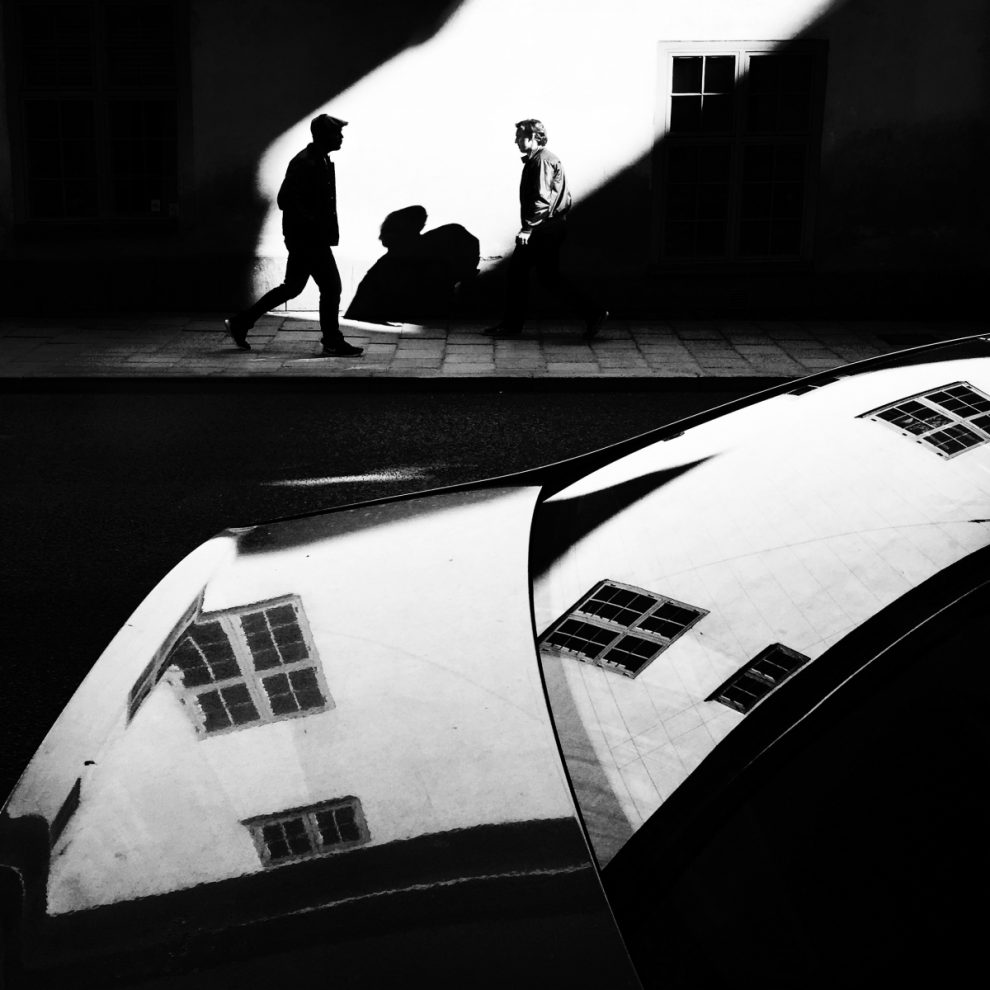 Reflections and shadows combine to create a striking composition. Another excellent shot from Hamid!
For more information and to see all the winners visit the StreetFoto winners page:
StreetShootr's Take
Damn, there's some good work there!
I personally like that the winner in the single image category steps outside the "norm" for street photography and is an image that takes a few seconds to resonate. The moment iteslf hangs in time just as the smoke man hangs in the air. And it leaves you pondering the mystery of the situation. Really nicely done!
But both the series and mobile categories have some excellent results. Listen, not everyone is going to agree with the results of any contest but I think the judges did a great job choosing this year's StreetFoto winners and I'm looking forward to see what the future holds for the StreetFoto street photography festival.
What's your take on the StreetFoto winners? Did the judges get it right? Or were you favorite images left out? Post your ideas in the comments below and keep the conversation going!