Living legend Mary Ellen Mark talks about what it takes to create iconic photographs. The spot was created for Profoto and os am amazing opportunity to hear directly from one of the greatest documentary photographers of our era. Hit the jump for the video.
Mary Ellen Mark On Creating Iconic Photographs
Mary Ellen Mark started shooting in 1963 and has achieved an almost legendary status through her 18 photo books, voluminous exhibitions and editorial work for magazines including Life, Esquire, National Geographic, Time and Esquire. Her black and white images depict tough social issues like homelessness, drug addiction and prostitution have become landmarks in the field of documentary photography.
The video is a casual conversation with the modern master. She touches on a lot of subjects including what it means to be a photographer and finding satisfaction in the fact that achieving greatness in any field is difficult. She even touches on the digital vs. film issue and suggest digital photographers stop chimping and concentrate on shooting and striving for a better shot.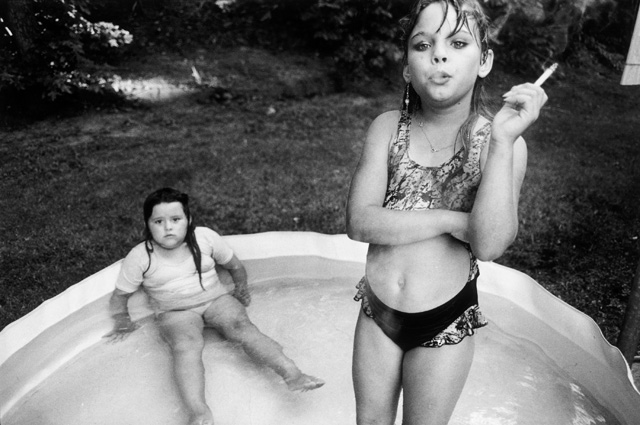 Here's the full text:
An iconic image? It's intriguing, it's mysterious. It makes you wonder, you think about it. It's beautiful yet strange. I'ts an image that will last. It's an image that talks to people and it says something across the board, to people, no matter what nationality, no matter what age, it says something to them.

Every great photogrpaher has a few of them in them and it's something that we all strive to do. My photographs are emotional. And I want them to be emotional. I want them to touch people and make them feel. It's hard to say what i'm looking for. i'm looking for humor, i'm looking for irony, I'm looking for intensity. I'm looking for what makes a good photograph.

You never really know when you've got the shot. You know, now because of this whole change in technology when I have students and they're shooting digitally, I tell them to turn off the back of their camera. And not to look at it but to wait. You know, because you always have to go further. You have to go a step further. And if you look at the back of your camera you can think you have it but you're never sure. You're never sure until you see an image at its proper scale.

Photography was always an intense process for me, I never thought it was easy. To do anything well is difficult. I'm not just saying photography, I think to be a great musician is very difficult. To be a great designer is very difficult. To be a great film maker is very difficult. To do anything well is very hard. To be okay at something is easy. But if you really want to be exceptional at something it's hard.

I think what really still excites me about taking photographs is that I might get a great one. I might make an iconic picture if I'm lucky.

There are two situations when you take a picture. you're an observer or you're a participant. I keep my mouth shut when I'm working but I did once observe something that I did think was child abuse and then I reported it. I did, but at that point I took the picture. I think if you see something like that you have to become involved. Otherwise you're there to document something. You know, and life goes on and no matter what you say often it doesn't mean anything.

I still think of the things sometimes I felt too meek to shoot. And I think you can't feel too meek, you have to document. But you also learn when you can and when you can't. It's a great lesson in how far you can go, documentary photography, especially when you're in intimate situations.

The advice I'd give to someone entering the world of documentary photography is… [laughs] Don't! No… If you really want to do it, I mean, expect it to be tough, these days, simply because you don't have the advantages I had when I started. And the advantage was that magazines really needed you. And today magazines prefer to use more commercial people. They want more slick imagery. But I think if you love it and really want to do it then you must do it. Because you'll never forgive yourself for not doing something you cared about, or you believe in, if you don't do it now.
StreetShootr's Take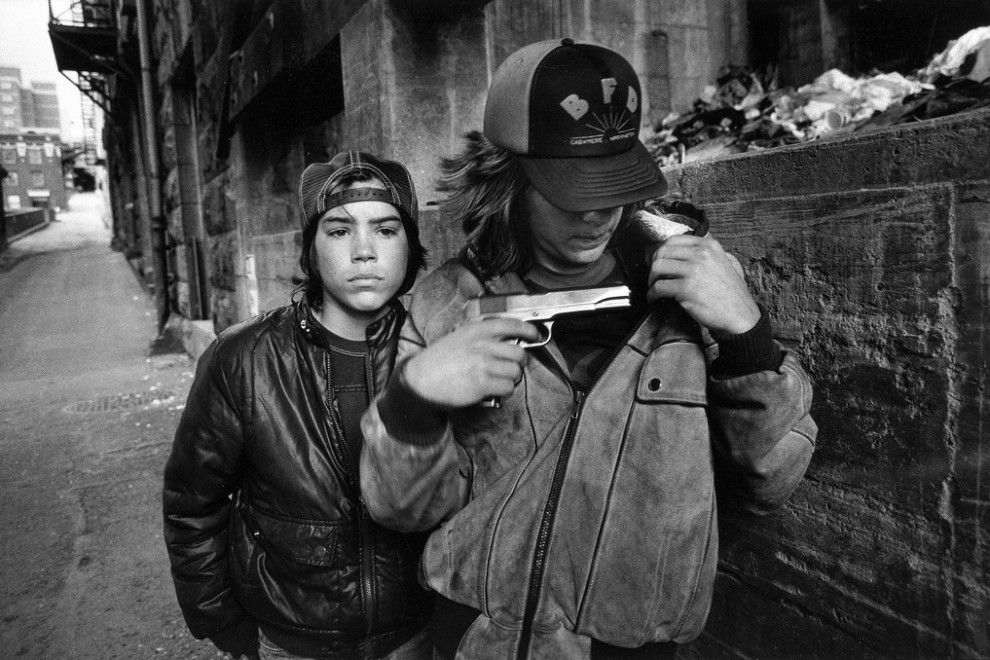 Full disclosure, I'm a huge fan of Mary Ellen Mark and I see her work as a natural connection between documentary and street photography. Her images are complete unto themselves and can stand on their own but a larger message emerges when viewed as a body of work. While much of her work is posed and even shot with a flash, the vitality of her subjects shines off the images and appear to be captured from an uninterrupted moment in time. The humanity of her subjects is on stark display. Vibrant, unapologetic and beautiful.
Being able to hear her talk candidly about her work and discuss the trials of being a photographer is a gift. The one thing that really stands out for me is the idea of surprise. How she's motivated to shoot because she might actually get an iconic image that day. She's not wrestling with the world but patiently working her way forward with the pursuit of excellence always in the back of her mind.
What's your take on Mary Ellen Mark? Does documentary have a place in the street photography world? Post your ideas in the comments below and keep the conversation going!