The Spring 2023 Magnum And Friends Square Print Sale is now live and holy crap, they've got a Weegee print this time around! The theme of this sale is "Vital Signs" and as usual I've collected my favorite shots with quotes from each photographer! Hit the jump to see them all!
Magnum And Friends Square Print Sale – Vital Signs
This is the final installment in Magnum's series of 3 square print sales where each photographer creates a triptych of images over the course of all three sales. The theme is 'Vital Signs', the third and final part of the 'Then. Now. Next.' triptych, organized as part of the agency's 75th-anniversary celebrations. Of course, all that is out the window when there's a Weegee print in the sale!
The print prices have crept up a bit and are now $110 a piece but there are still some amazing images to be had this time around. Did I mention there's a Weegee print? THERE'S A WEEGEE PRINT!!!!
Here's a few of my favorites from this sale:
Martin Parr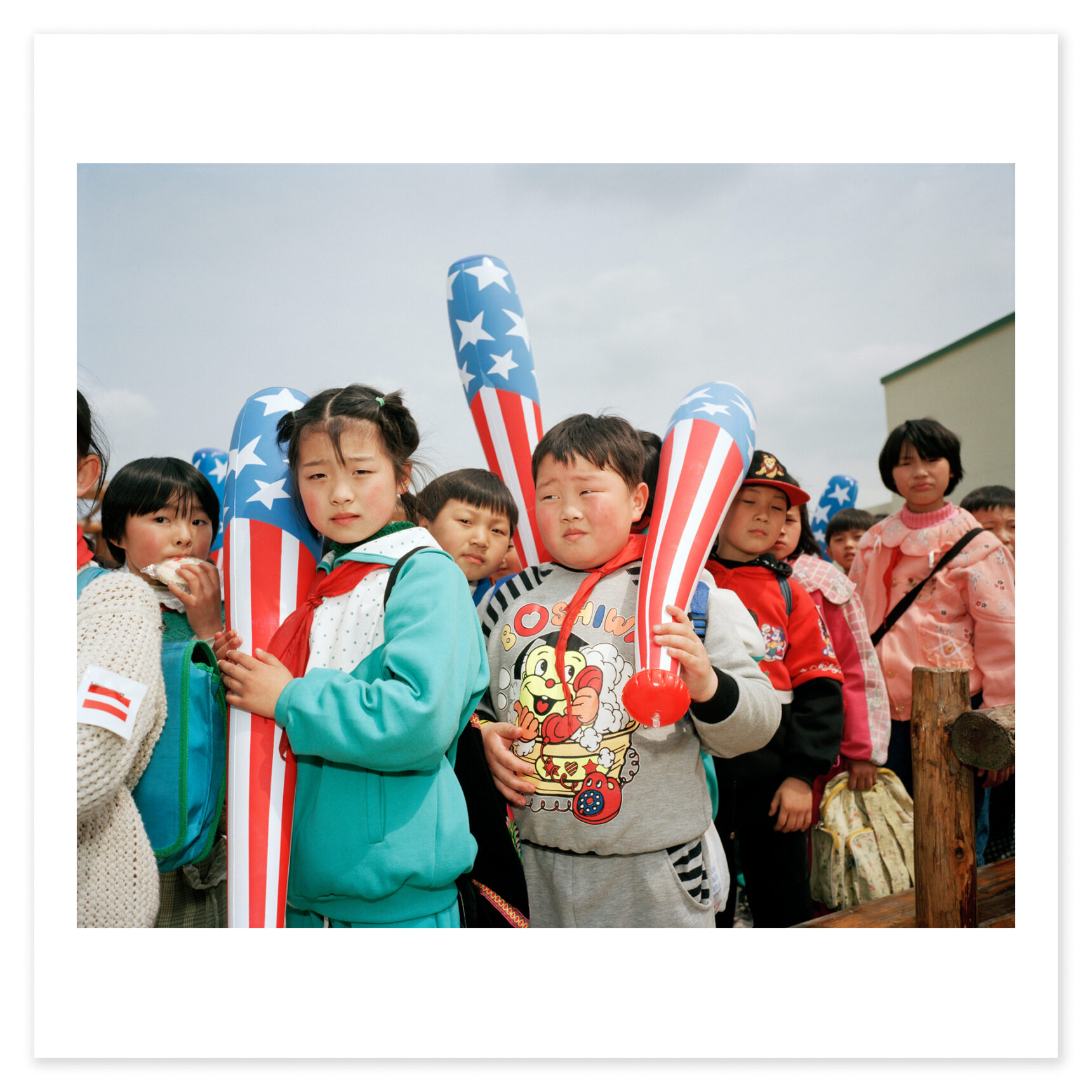 "China and America now have a love/hate relationship. But the youth of China are still in love with American iconography, food, clothing and all items associated with growing up and being young."

— Martin Parr
Magnum Square Print by Martin Parr – $110
Sabiha Çimen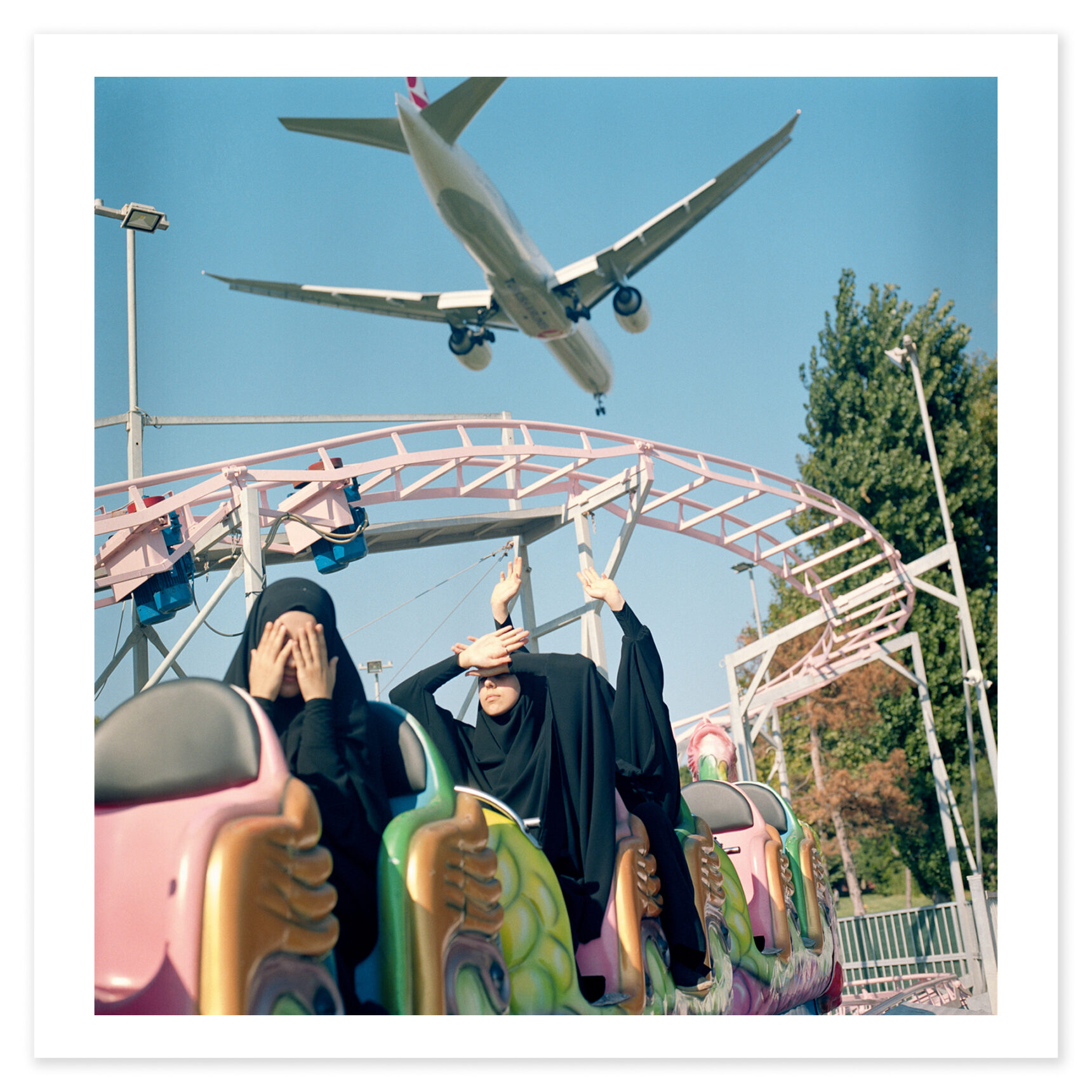 "We can imagine a future far from now in paradise, but we should always be reminded that the tiny blue marble on which we live is already a Garden of Eden, light-years away from any other possible habitable worlds."

— Sabiha Çimen
Magnum Square Print by Sabiha Çimen – $110
Roger Deakins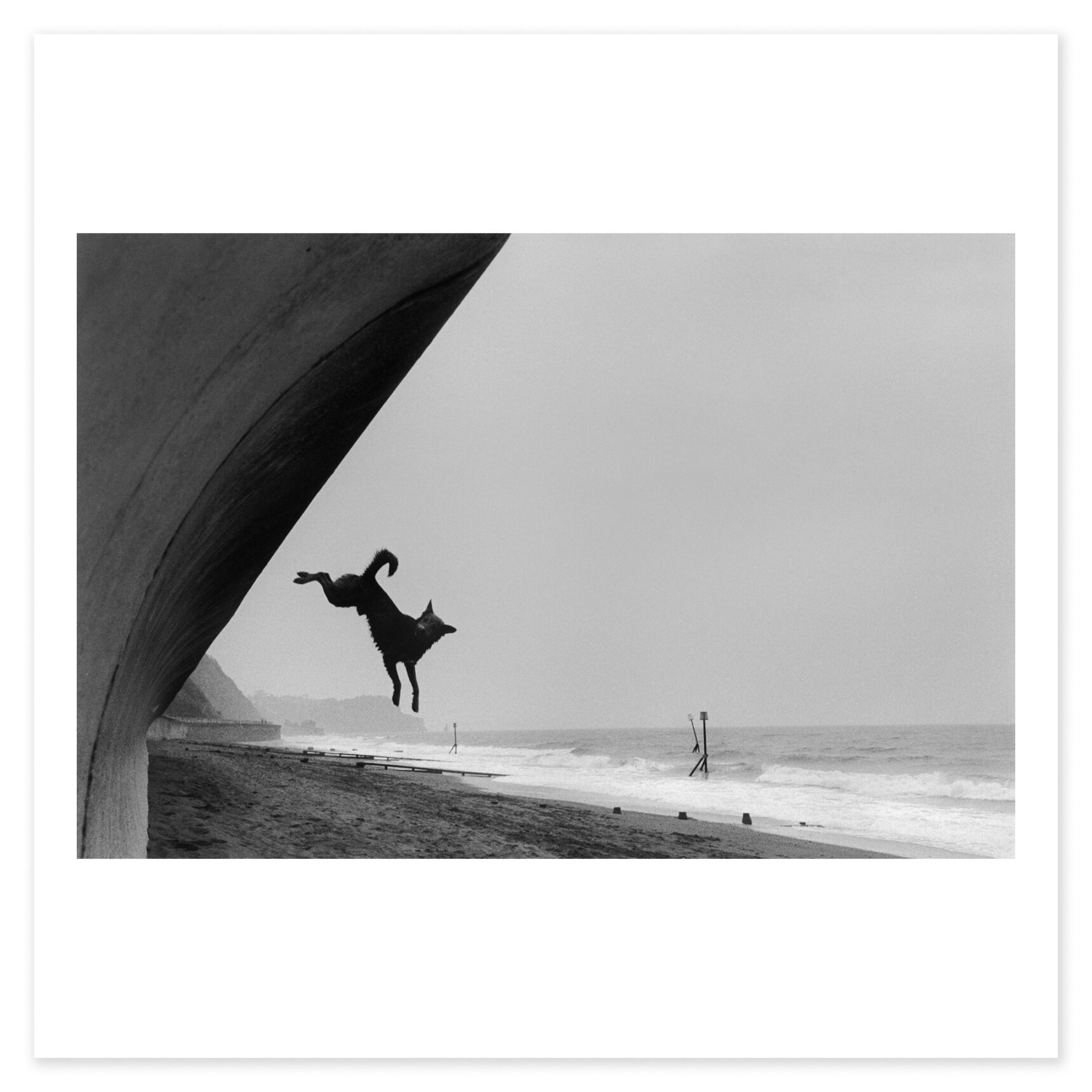 "I saw the dog jumping after a thrown stick as I was walking the beach in Teignmouth. I managed to get two shots of him but the one where he looked at the camera was definitely my favorite. It's funny, I was asked recently: 'How many dogs were thrown off the promenade before you got the shot?' Let me assure you, no dogs were thrown and no dogs were harmed in taking this shot!"

— Roger Deakins
Magnum Square Print by Roger Deakins – $110
Todd Hido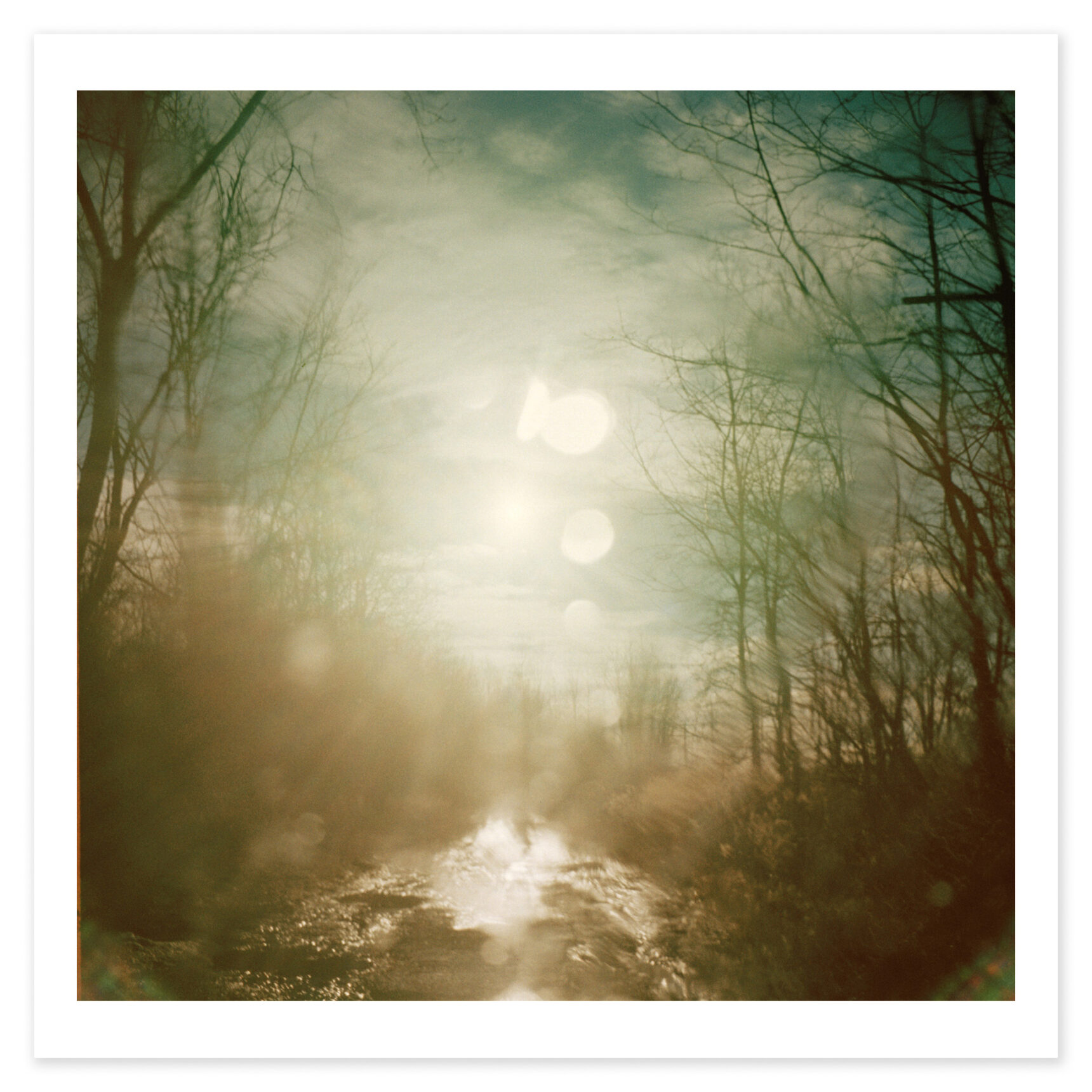 "My first camera ever was a gift from my mother when I was twelve: it was a little 126 Instamatic that she brought home one day from the drugstore where she worked. Even after I got to a point in my career where I had 'proper' photo equipment, I have continued to carry a version of that camera with me wherever I go.

"I have always struggled to take photographs on sunny days, much preferring to work in the nighttime, or at least under a cover of fog or clouds. But there is something about the combination of sunlight and mist from the edges of Lake Erie (in this case near Buffalo, NY) that cries out for the dreamy imprecision of the 126. Whether it is a hazy memory from the past or an ethereal vision of the future is up to the viewer."

— Todd Hido
Magnum Square Print by Todd Hido – $110
Alex Webb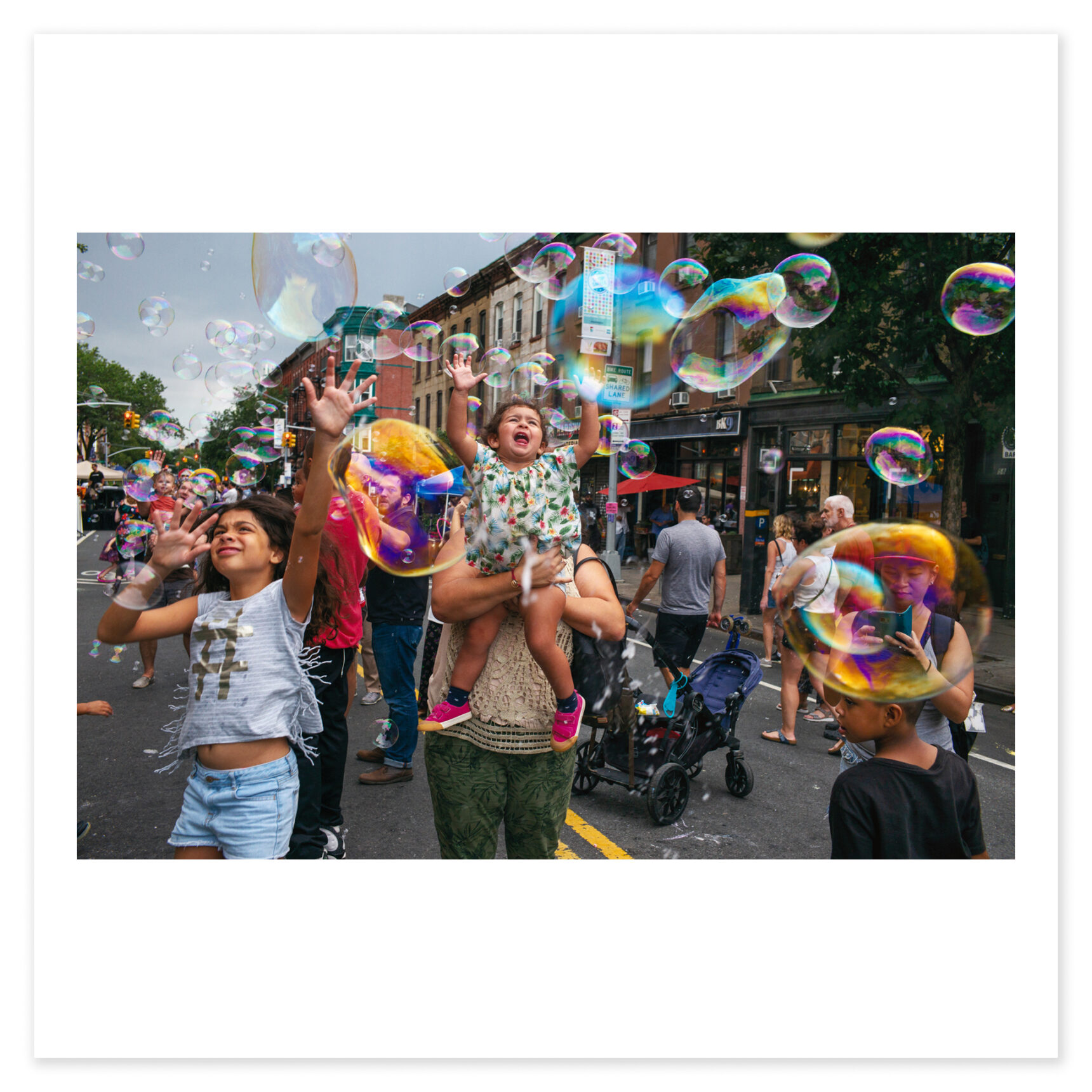 "After working for some thirty years outside of the U.S., I realized it was time to turn my camera on my own complicated country to try to make sense of this increasingly baffling place. This led to the project Brooklyn: The City Within, Rebecca Norris Webb's and my fifth collaborative book, a kind of farewell to the borough we've called home for some twenty years.

"I took this photograph during a delightfully rambunctious street fair in our Park Slope neighborhood. This Brooklyn book looks toward my current project: a series of photographs from U.S. cities — from New York to Los Angeles, from Atlanta to Albuquerque, from Chicago to Houston — a project that I'll continue working on for the next few years."

— Alex Webb
Magnum Square Print by Alex Webb – $110
Constantine Manos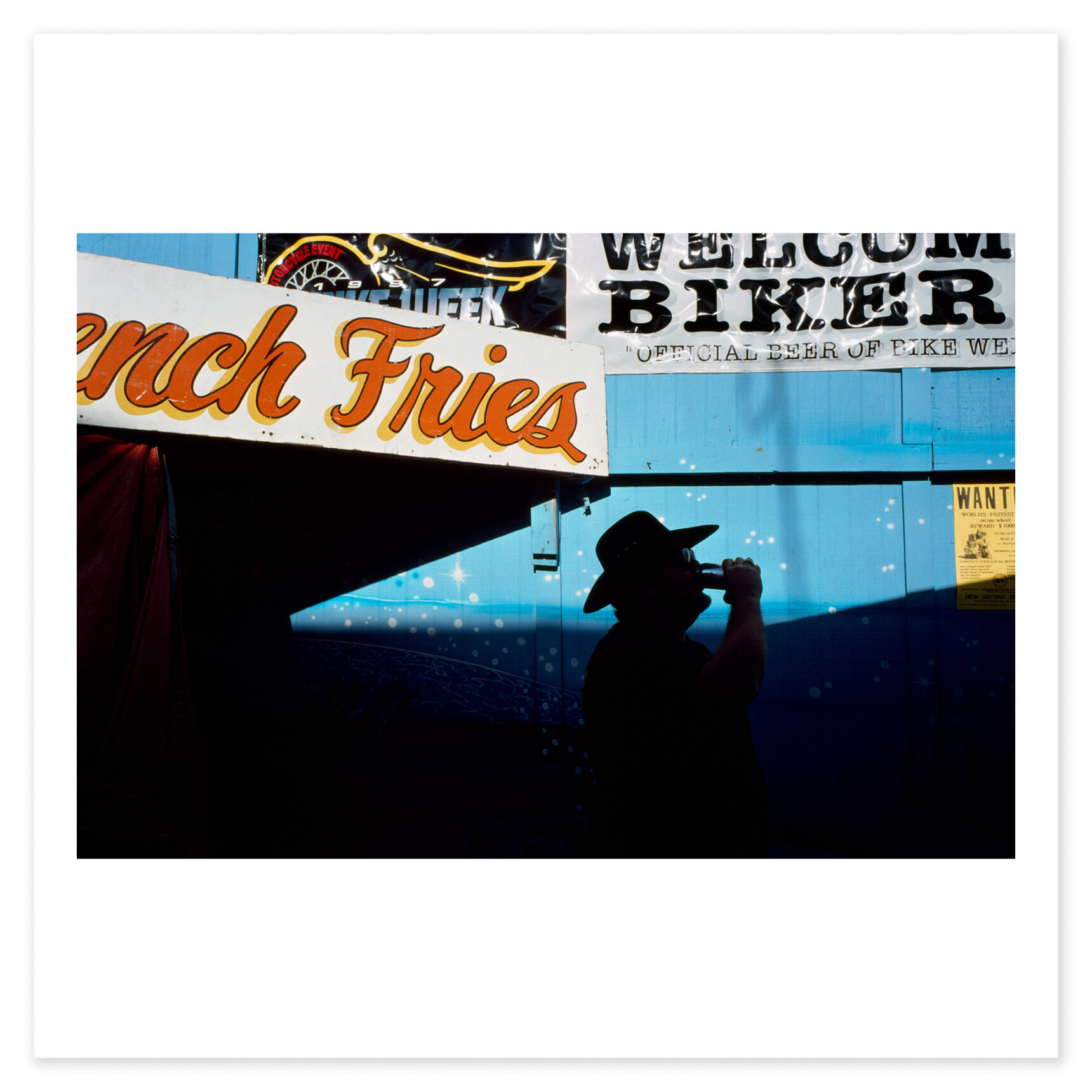 "The flow of people in a setting, their changing relationships with each other and their environment, and their constantly changing expressions and movements, all combine to create dynamic situations that provide the photographer with limitless choices of when to push the button. By choosing a precise intersection between subject and time, the photographer may transform the ordinary into the extraordinary, and the real into the surreal."

— Constantine Manos

An edited extract from the preface to American Color, 1995
Magnum Square Print by Constantine Manos – $110
Zied Ben Romdhane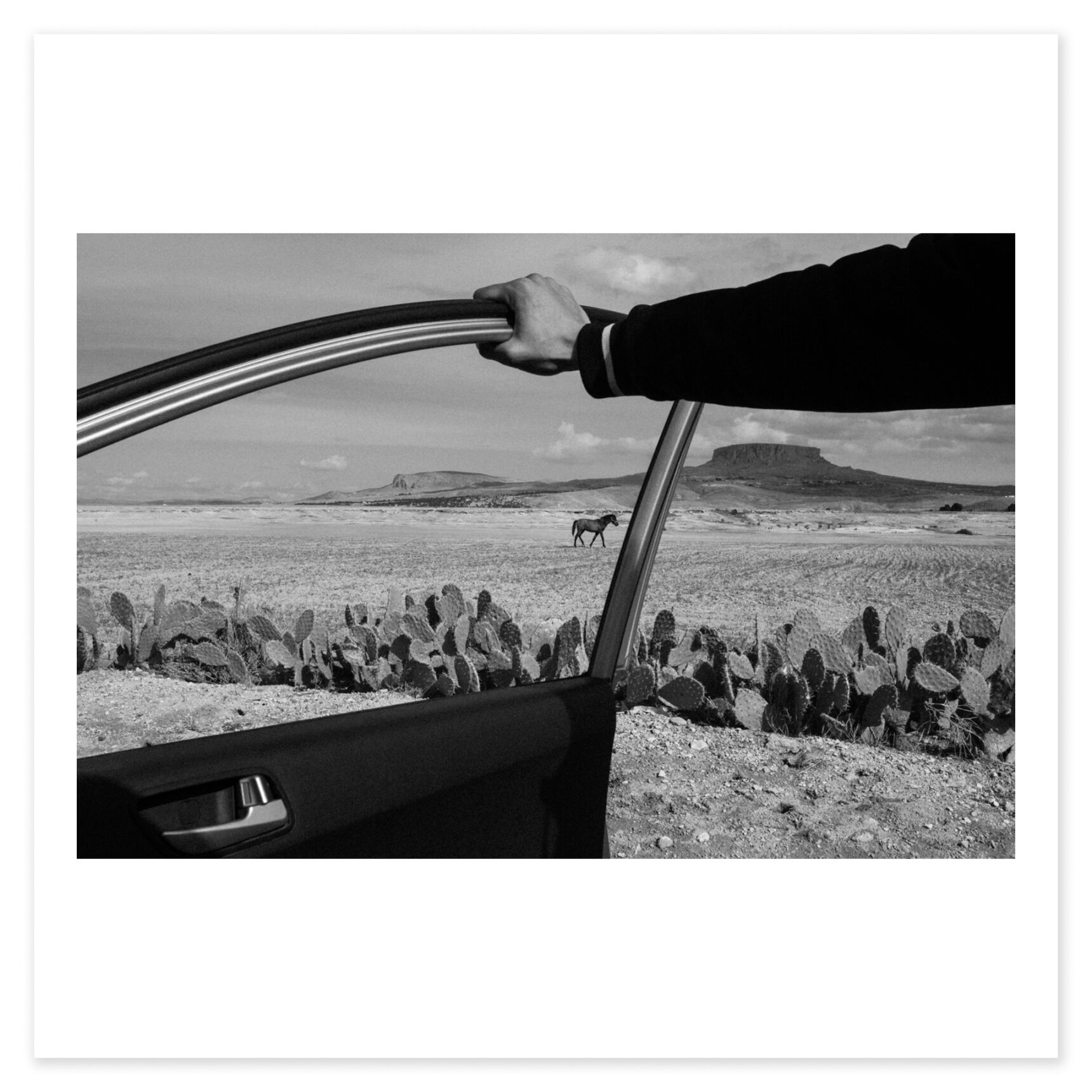 "The Jérissa open-pit iron mine, according to legend, would have provided the raw materials needed to build the Eiffel Tower and the rails of the Paris Metro. Today, the villages are empty. The youth go to the capital to look for work, and the bravest work in the cactus fields — the only agriculture possible in an arid land."

— Zied Ben Romdhane
Magnum Square Print by Zied Ben Romdhane – $110
Weegee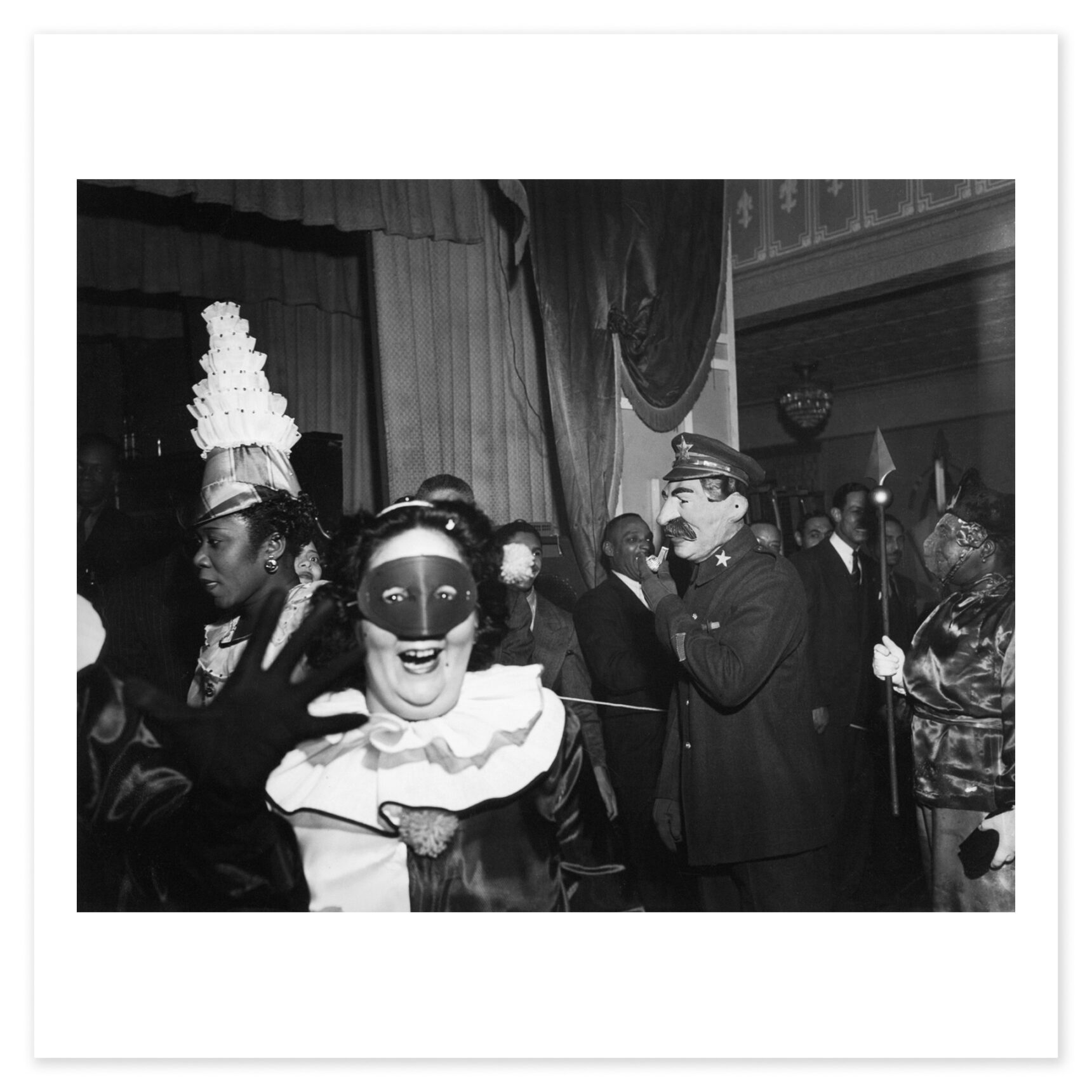 "A street photographer with a penchant for murders and misfits, somewhere between burlesque and film noir: Weegee, arguably the most popular photographer of the 1940s and 50s, has become a legend. Unique and immediately recognizable, his work stands alone in the history of photography.

"Weegee came to be known for 'his' New York — edgy, black and white, shot with a flash — and fast gained recognition. While his crime photographs were widely published in the 1940s tabloid press, his work was also exhibited in the most important institutions of the time: at the New York Photo League in 1941, and at the Museum of Modern Art (MoMA) in 1943."

— Pauline Vermare, former curator at the International Center of Photography and cultural director at Magnum Photos

Weegee
Magnum Square Print by Weegee – $110
Jacob Aue Sobol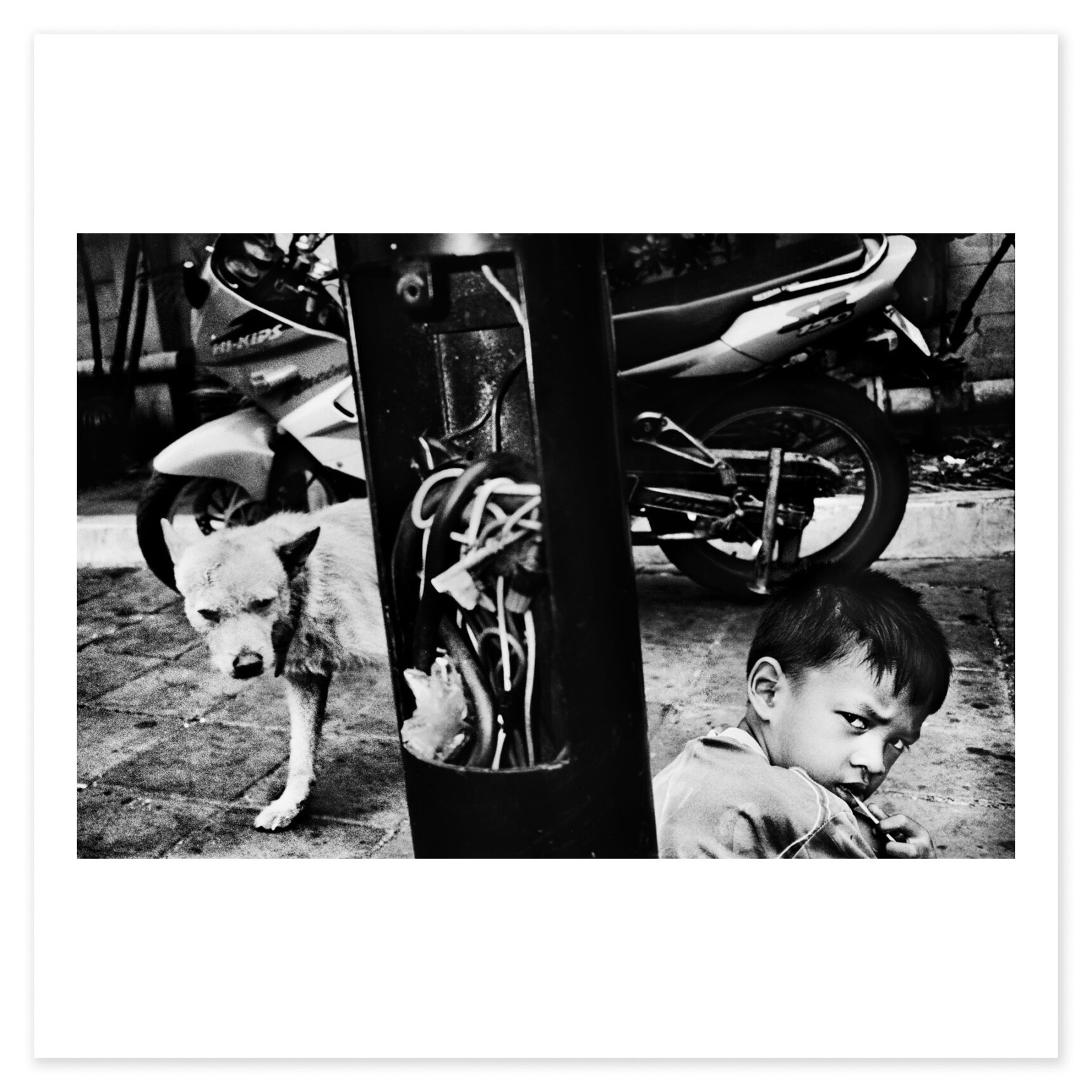 "The Chao Phraya River is the lifeblood of Thailand. It is born as the Ping and Nan rivers become one. From there, its waters flow south to Bangkok.

"These pictures are a recording of what I saw, and the people I met, along 'The River of Kings' in Bangkok."

— Jacob Aue Sobol

An extract from the book By the River of Kings, 2016
Magnum Square Print by Jacob Aue Sobol – $110
Rebecca Norris Webb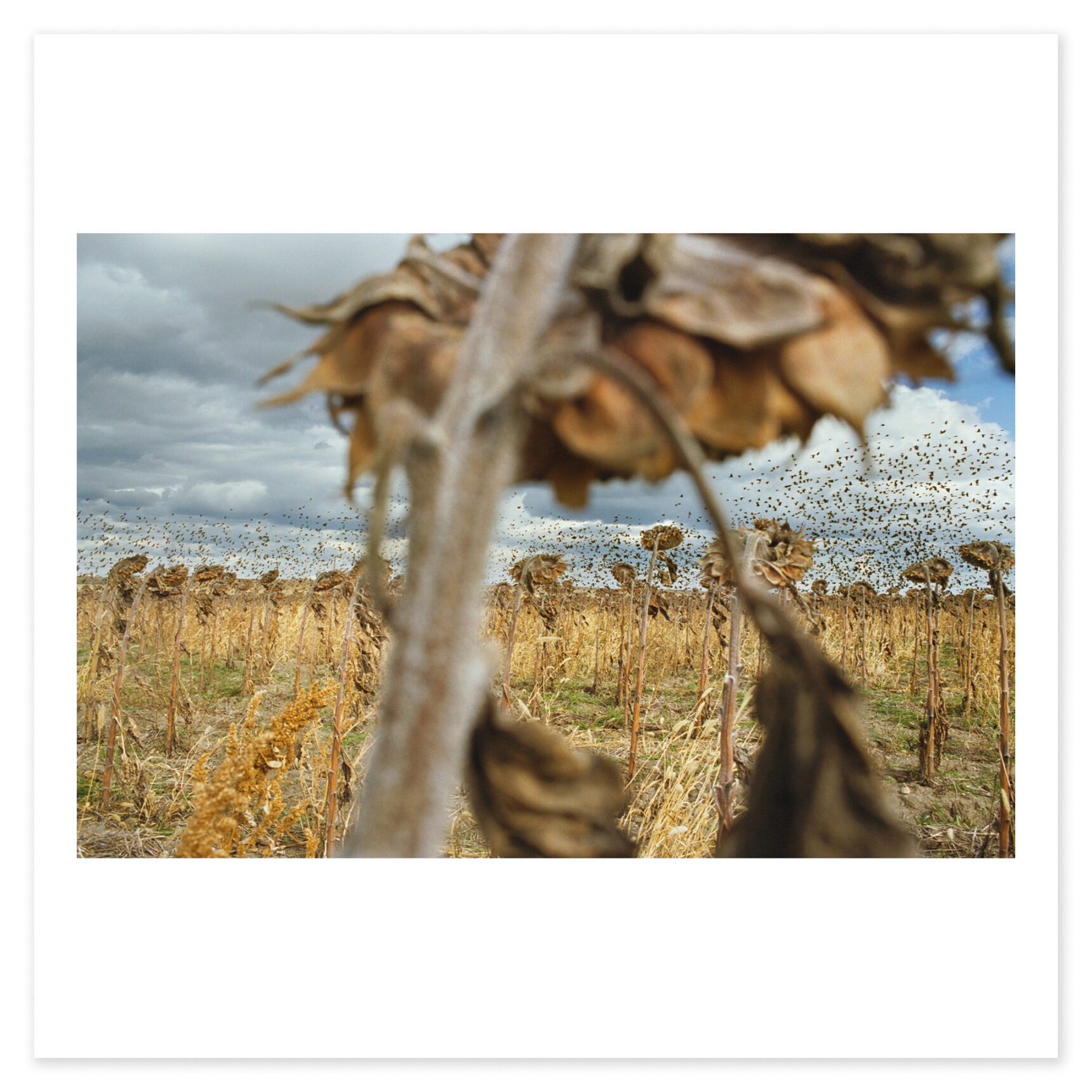 Blackbirds, 2006. From the book My Dakota.

"That first fall after my brother died, I was drawn to a flock of blackbirds — thousands of them — flying through the stormy Western sky as if they were one huge, dark, ravenous creature, picking clean the remains of the sunflower fields. It didn't seem to matter how quickly I stopped the car and raised the camera to my eye. Inevitably, the dark flock vanished as soon as it had appeared.

"For that entire week, I dreamed about those blackbirds. Finally, one afternoon near the small town of Gray Goose, South Dakota, I saw the flock hovering above a field of sunflowers. I climbed over the barbed wire fence, and rushed into the field. Then something happened that I wasn't expecting — the flock lingered. Were there more seeds than usual to feed on? Were the towering sunflowers hiding me from the skittish birds?

"Slowly, I inched closer, until I was standing directly behind one of the tallest sunflowers in the field. Beneath its large, bowed head I clicked the shutter again and again until the dark flock vanished once more into the cold, gray, blustery November sky."

— Rebecca Norris Webb
Magnum Square Print by Rebecca Norris Webb – $110
---
So those are my favorite shots from the spring 2023 Magnum And Friends Square Print Sale. Take a minute to check out all the images in the sale over on Magnum's website. There are some amazing photos over there!!
The Magnum And Friends Square Print Sale – Vital Signs
The Magnum Square Print Sale runs until Sunday, April 23, 11:59 PST (02:59 EST).
UPDATE: The Magnum square print sale is now closed. Stay tuned to StreetShootr and I'll let you know when the next one is happening!
During the sale, archival-quality prints, signed by the photographers or estate-stamped by the estates, are available for just $110.
Magnum Square Prints are printed on 6×6" (15.24×15.24 cm) archival paper; image size is 5.5" (14 cm) on the longest side. Images will not be cropped but will instead have white borders. They are not editioned by quantity, but editioned by time, as these items will not be made available outside the sale window. The images in each sale are always different, and will never be available in this format again.
StreetShootr's Take On The Magnum And Friends Square Print Sale – Vital Signs
It has to be said. These little prints are now $110 and when you add in shipping this is no longer the bargain purchase that it used to be! I bought a print from the last sale and by the time I paid shipping and converted to Canadian dollars the cost was close to $180 CAD!! Holy crap!
But that's not going to stop me from wanting prints from this sale! :)
The real stand-outs for me are the Weegee print (duh!) and the Rebecca Norris Webb shot. I have a signed copy of her book, "My Dakota" and it's one of my favorite book in my collection. Her work is poetic without being hoaky or pretentious and she has a delicate way of seeing the world that is unmatched by any of her contemporaries. Really good stuff there!
---
What's your take on the latest Magnum Square Print Sale? Which prints are your favorite this time around? Post your ideas in the comments below and keep the conversation going!