Leica is now offering a $750 instant rebate on Leica M 240 bodies and an additional $250 savings on most Leica lenses. It's a bit of an odd move considering they just raised the price on September 1st – has the market has spoken? Hit the jump for more info.
Leica M 240 Rebate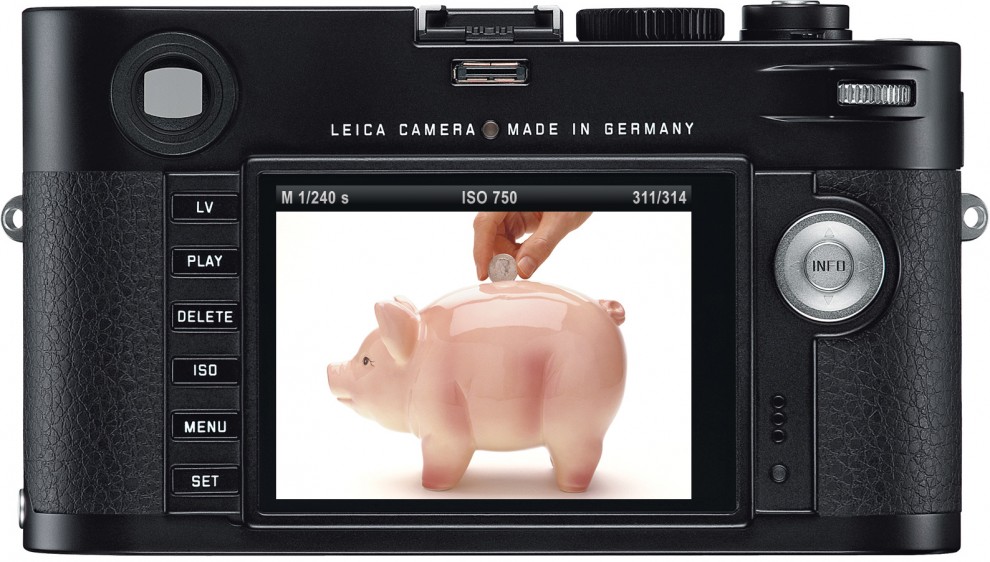 The Leica M 240 (black or silver) is now $750 cheaper thanks to an instant rebate from Leica. The Leica M 240 rebate is valid from November 15, 2014 to January 1, 2015 and is available for customers in the U.S.A. and Canada. An additional $250 rebate is available on most Leica lenses (excludes newly announced f/2.4 Summarits, Summilux-M 35mm f/1.4 ASPH in Silver Chrome, Noctilux-M 50mm f/0.95 ASPH in Silver Chrome, and the APO-Summicron-M 50mm f/2 ASPH).
Prices are closely regulated by Leica and they rarely offer price reductions. The instant rebate is notable in that Leica just raised the price of the M 240 bodies in September. Leica lenses also saw price increases back in January 2014. One can't help but wonder if the market has spoken and Leica is back-tracking on these recent increases.
Either way, if you're in the market for for a high-end digital rangefinder then you might want to act on this promotion. Check with your local Leica dealer for prices or you can shop online at the following retailers (add item to cart to see price reductions):
Adorama – $6500.00 With Free Expedited Shipping
Add to cart to see price reduction.
Leica M 240 (Black)
Leica M 240 (Silver)
Leica Store Miami – $6500.00 With Free UPS Ground Shipping
Use code M240VOUCHER2014 at checkout.
Leica M 240 (Black)
Leica M 240 (Silver)
Free shipping from each retailer is limited to the continental U.S.A.
No word yet on Canadian retailers but this appears to be a North America wide promotion. Check with your local Leica dealer and ask them to call their rep if they're unaware of the promotion.
StreetShootr's Take
This is a substantial price drop on every street shooter's dream camera so if you're considering picking one up now is definitely the time. But I can't help but see this price drop as an apology for September's inexplicable markup on the M 240. In all fairness to Leica, the new rebate is greater than the previous price increase and does represent the lowest price since launch!
You have to feel bad for anyone that purchased the camera at the full price last week!
After much deliberation I picked up an M 240 (prior to the rebate but my dealer took excellent care of me so I still came out ahead!) and I can tell you the new M lives up to the hype (for the most part). Look for the first part of my hands-on review coming in the next few days!
What's your take on this Leica M 240 rebate? Xmas shopping incentive for rich photographers? Or is Leica bowing to market pressure after their recent price increases? Post your ideas in the comments below and keep the conversation going!