Magnum photographers were asked to dig deep in their archives to come up with a single image that they love that has gone unpublished or unnoticed. The results are being sold as part of the Magnum Square Print Sale #ArchiveDive that runs today through November 14. Hit the jump for more info.
Magnum Square Print Sale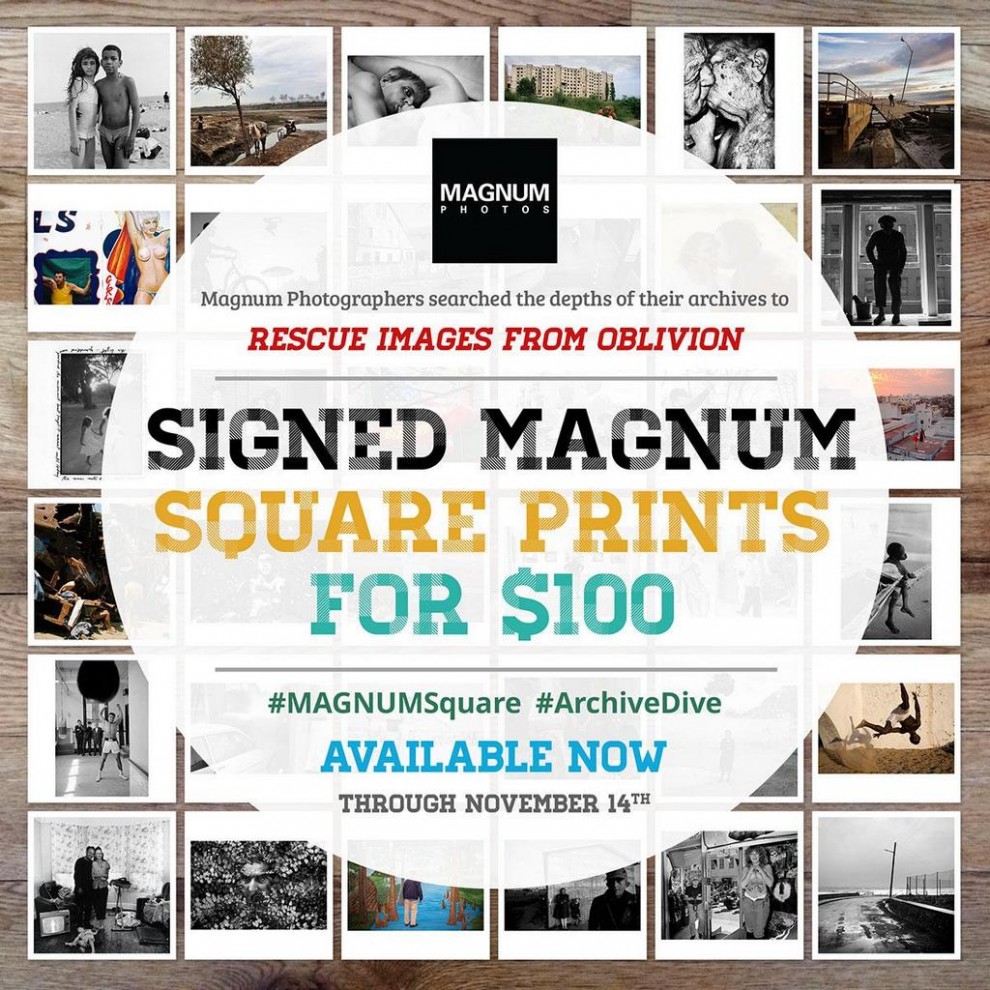 This is the second Magnum Square Print Sale this year and instead of showcasing the iconic images, they asked their Magnum photographers to dig deep into their archives for images that have personal meaning but may not have been published or seen before. Each photograph appears in the store with a note by the photographer describing why that image was chosen. The result is a fascinating collection of personal treasures that could easily have been lost to time.
Magnum Square Prints are priced at $100 USD plus shipping. They are printed on 6×6 inch Fuji Crystal Fuji Crystal Archive Matte paper but the actual image size is 5.5 inches on longest side. I bought 2 prints during the last sale and I can confirm they are definitely small but look great in person.
The following photographers have signed prints for sale:
The signed prints are being sold as limited editions based on time, not quantity. The sale ends on November 14, 2014 at 5pm EST.
What's your take on the Magnum Square Print Sale? Is $100 bucks too much to pay for such a tiny print? Or do you think it's an excellent opportunity to own an actual signed photo from a legendary Magnum photographer?