Sony's A7 cameras have gained a solid fanbase for their small size and outstanding picutre quality so it's no surprise that many pro photographers are making the jump to Sony's full frame mirrorless system. Sony has introduced a line of professional services to meet the needs of this demanding market. Hit the jump for more info.
Sony Pro Support Service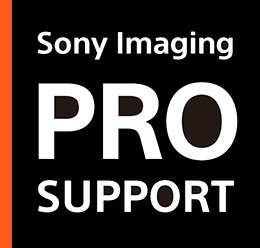 Canon and Nikon both offer premium support packages for their professional customers and the new Sony Pro Support Service follows suit. The premium support service is $100 a year and gives pro photographers dedicated phone support, free camera maintenance, 3-day repair turn-around, equipment loans and more.
Unfortunately, the program is strictly regulated and you'll need to prove your a professional photograhper (whatever that means) and own at least 2 Alpha bodies plus 3 Sony-Ziess or G-Seriies lenses. Not sure why Sony is making it so difficult to participate in the program but if you manage to meet all the criteria this looks like a solid program for a reasonable price.
However you look at the Sony Pro Support Service it represents a step in the right direction for Sony. Photographers are taking a good long look at the A7 cameras and it's good to know Sony is taking the professional market seriously. Makes you wonder if a higher end "Pro A7" is on the horizon!
Sony Pro Support Service Website
What's your take on the new Sony Pro Support Service? Enough to convince you to switch to mirrorless or just another attempt to get your money? Post your comments below and keep the conversation going!