The Spring 2022 Magnum Square Print Sale – Precedents is now live and photographers are donating 50% of their proceeds from the sale to the Red Cross! Great chance to grab an archival print and support the IRCR's humanitarian relief efforts around the globe! Hit the jump to see my favorite pics from the sale!
Magnum Square Print Sale – Precedents
It's the 75th anniversary of Magnum Photos and to commemorate the occasion they're launching a series of three square print sales in 2022. For the first time, the photographers will be presenting a triptych of images over the course of the year. The theme of the first sale is "Precedents" and each photographer is presenting an image that signals the start of something new.
The beginning can be literal—an origin— or the moment that everything changed. The chosen images might bring the early career of the photographer to light, or it could be a photo that commenced a project, prompted an obsession, or started a journey.
To sweeten the pot, Magnum photographers are donating 50% of their proceeds from the sale to the International Committee of the Red Cross (ICRC). Not only are you able to snag some amazing archival prints from your favorite Magnum photographers, but the proceeds will help fund the ICRC's humanitarian mission to protect the lives and dignity of victims of armed conflict in Ukraine and around the world.
3 Is A Magic Number

This year's sales are presenting three images by each photographer that are intended to be appreciated together. Sometimes the meaning of the images can be changed by their juxtaposition and other times the three images can work in concert with each other. Of course, you don't have to buy all three of each photographer's images. But why wouldn't you?!
Here are a few of my faves from the first sale:
Kalik Allah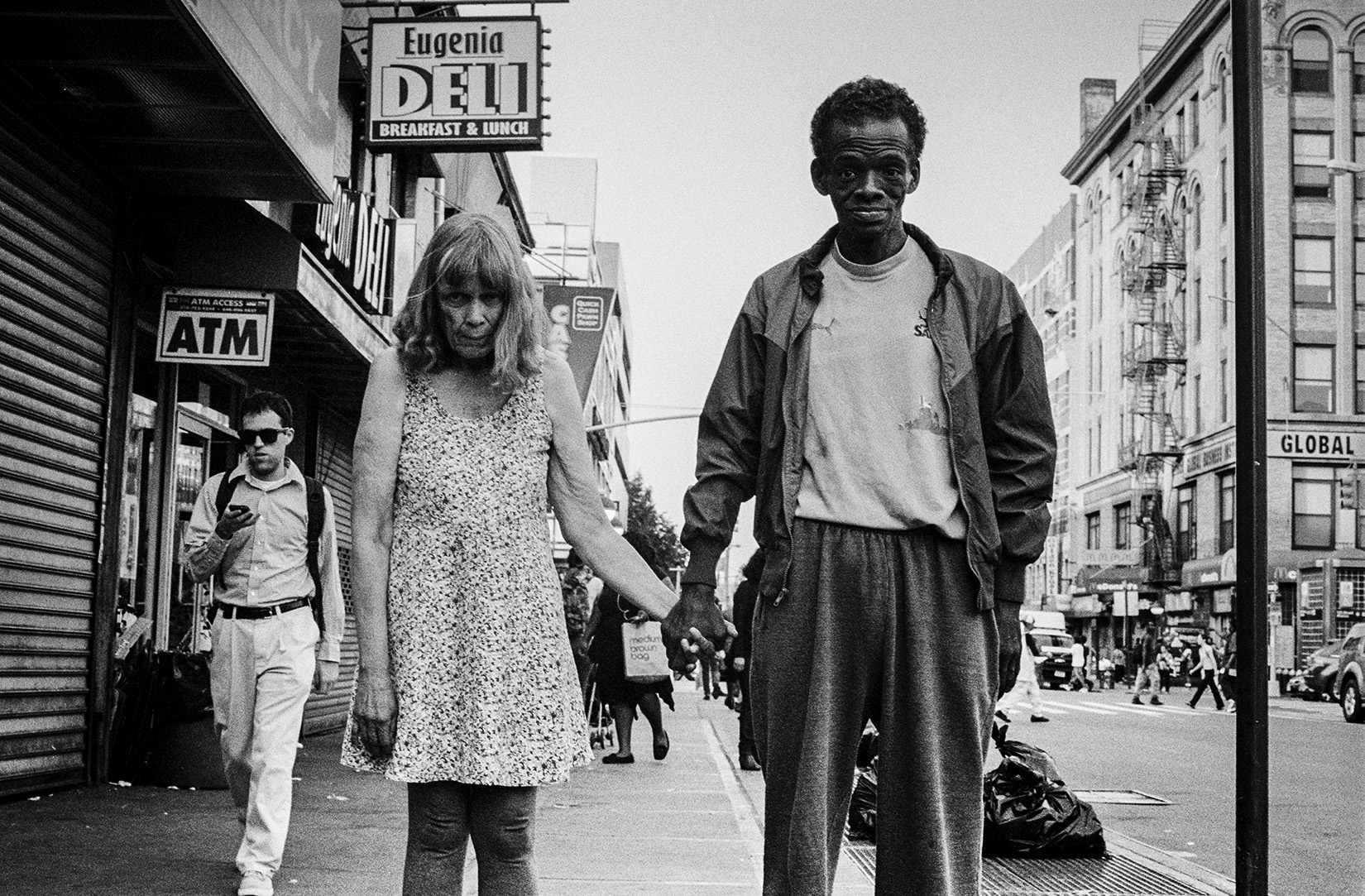 "This image represents my beginnings on 125th Street and Lexington Avenue in Harlem, New York. I was beginning to find my voice as a photographer and at that point I was shooting black and white film. I stopped this couple. I could tell that they had experienced a lot together and I could infer that they had become comforters to each other. To me this image represents perseverance, endurance and love."

– Khalik Allah
Magnum Square Print by Khalik Allah – $100
Christopher Anderson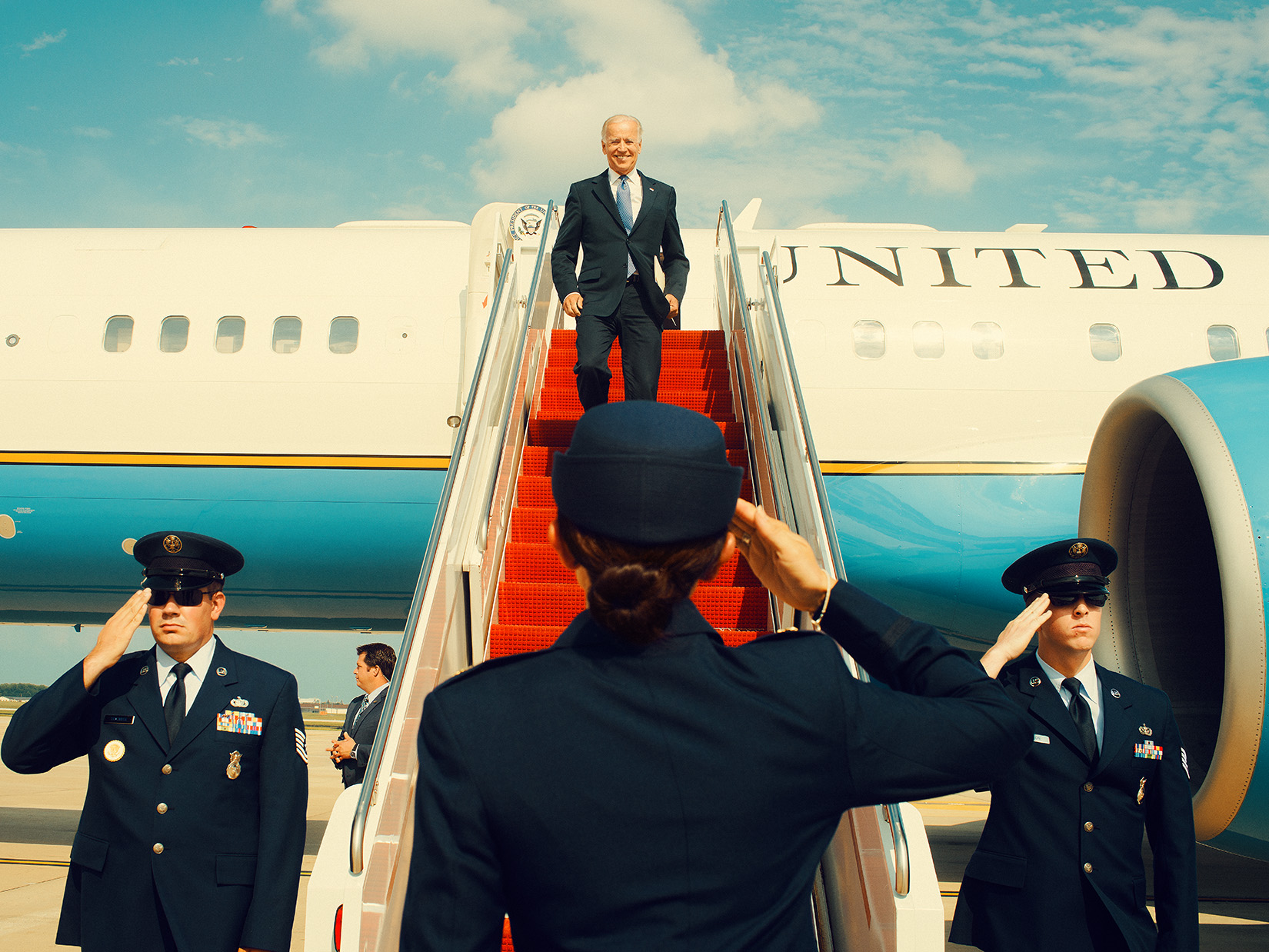 "In 2012, I spent a few days with then Vice President Joe Biden on Air Force 2 as he made several campaign stops around the USA to help re-elect Barack Obama to the presidency. We had dinner at a spaghetti restaurant and got ice cream one evening at Dairy Queen. I made this photograph at the end of our trip as we returned to Andrews Air Force Base. It looked very presidential in the moment — like something out of time. It didn't occur to me that it would precede the moment he became the actual president of the US."

– Christopher Anderson
Magnum Square Print by Christopher Anderson – $100
Jonas Bendiksen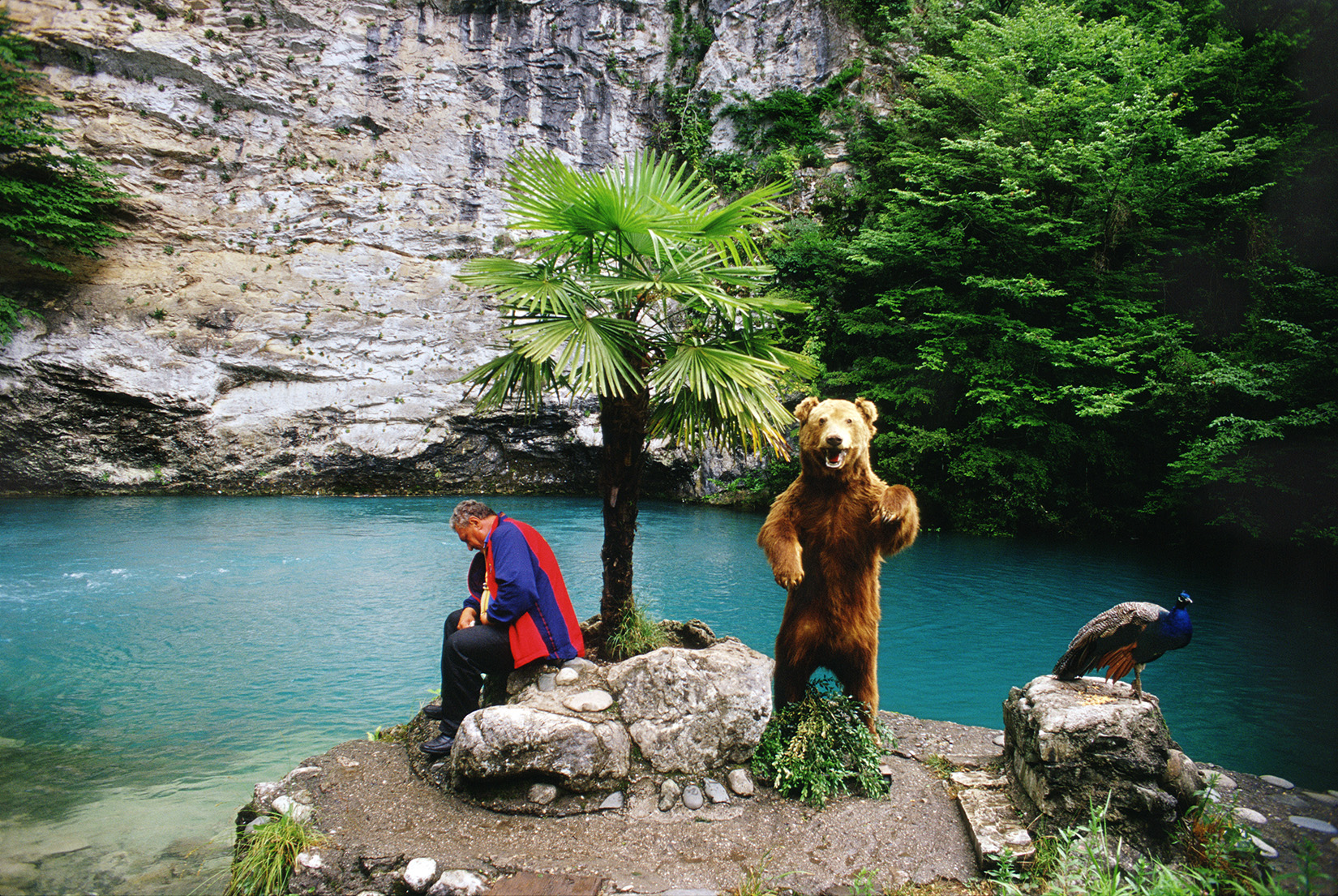 "I learned photography through Satellites, the book where this image first appeared. In the last year, I've had to reckon with both my own past trajectory as a photographer, but also where I am headed. But this image of the Abkhaz bear showed me that at least some things have stayed constant throughout."

– Jonas Bendiksen
Magnum Square Print by Jonas Bendiksen – $100
Zied Ben Romdhane
"People are always leaving my country. It's difficult to live here, though each person has different means. The wealthiest leave with diplomas, and the others on small boats towards the north, armed with only one thing: the creativity to be reborn each new day."

– Zied Ben Romdhane
Magnum Square Print by Zied Ben Romdhane – $100
Elliott Erwitt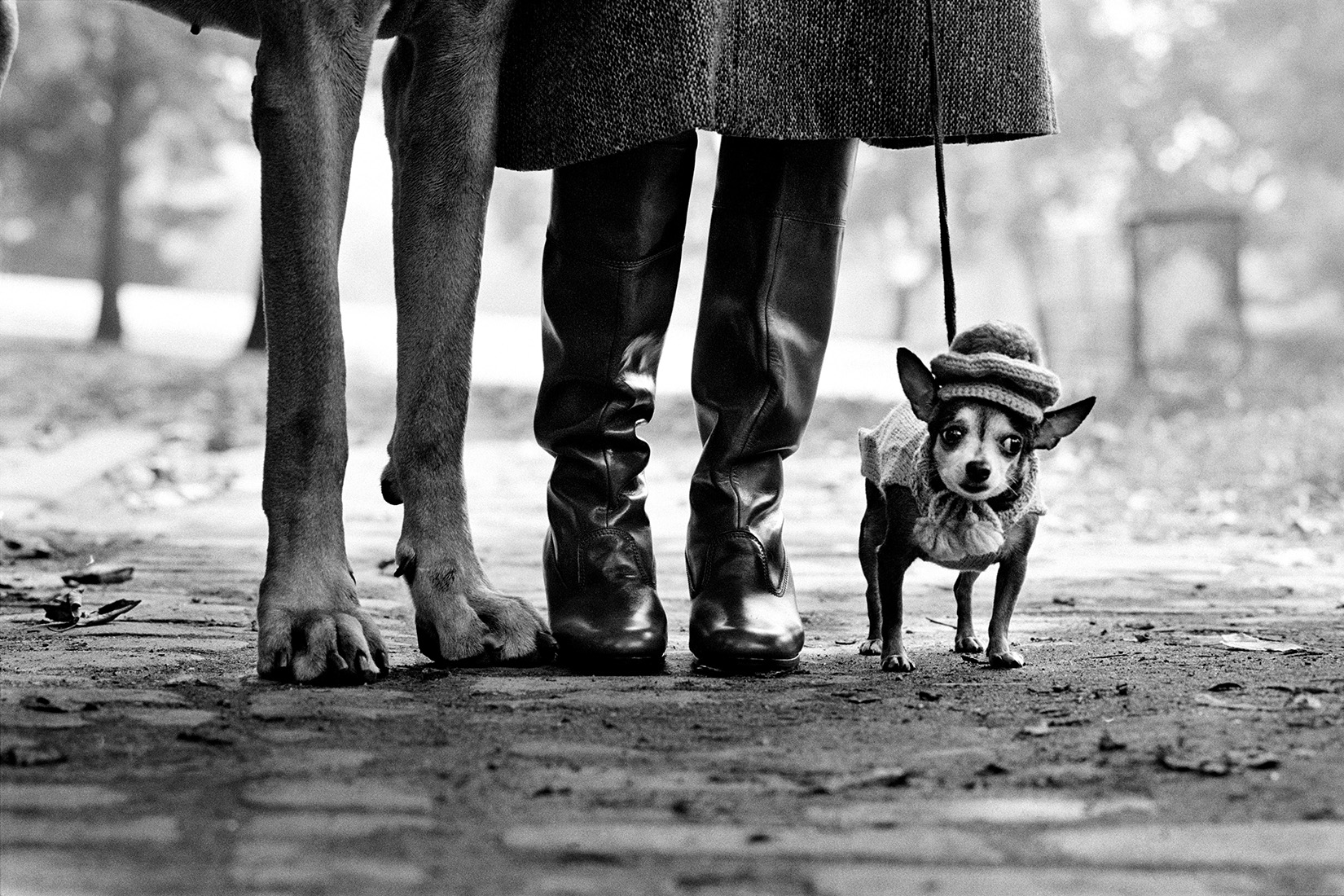 "The dogs are both an excuse and reason for taking these pictures.
They give me an excuse because they make good subjects.
I like them, people want to see them, I can't resist!"

– Elliott Erwitt, Dog Dogs, 1998
Magnum Square Print by Elliott Erwitt – $100
Leonard Freed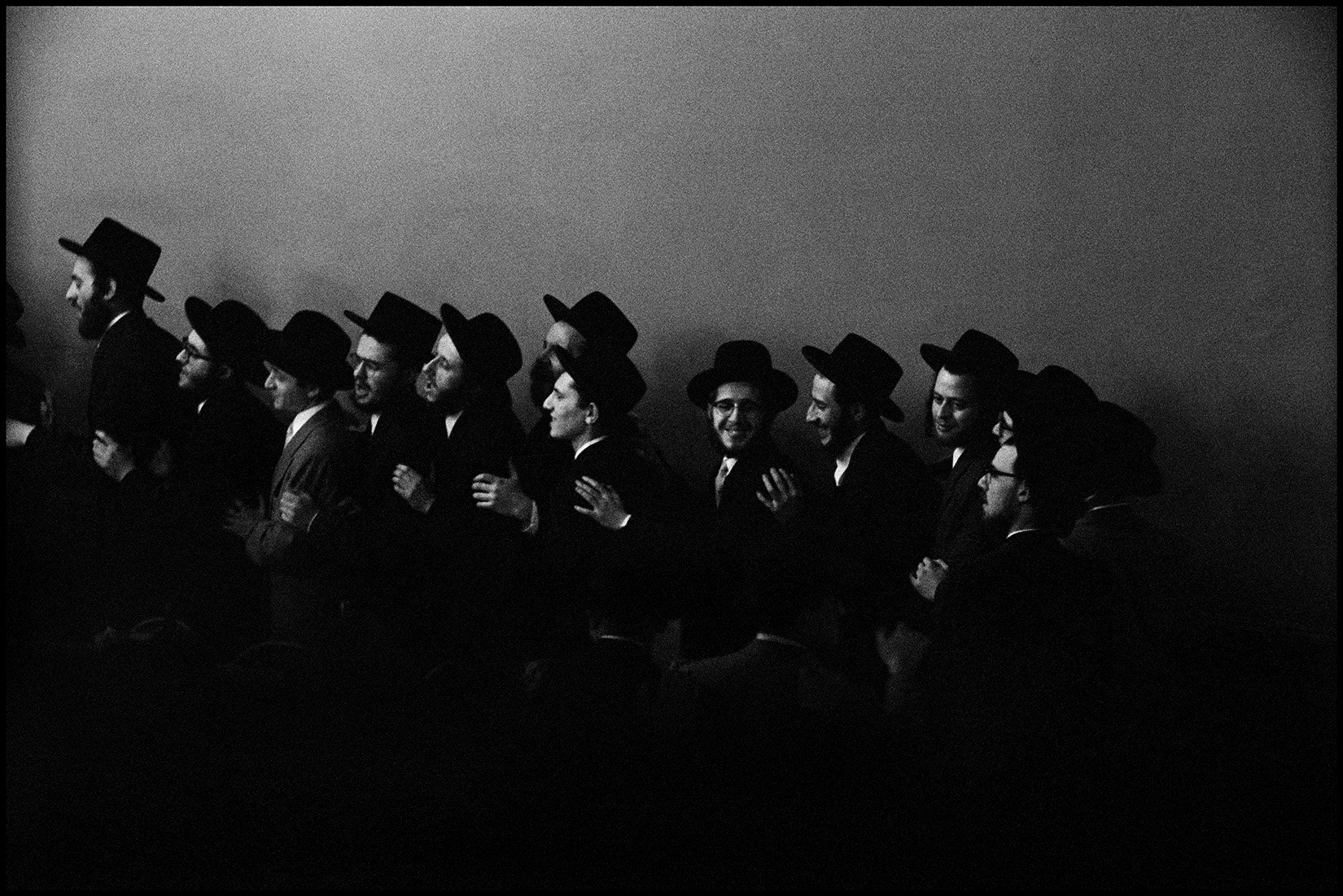 "Over the years I have tried to understand these people in relationship to myself. I wanted to understand my Jewish roots. Working on the Jews was an exploration of my world; it told me about myself, who I am. I saw the Hasidics in the subway and recognized them, in the sense that I recognized my fathers or my grandfather. I would have been one of these people. That's how I began to be interested in them."

– Leonard Freed, Worldview, 2007
Magnum Square Print by Leonard Freed – $100
Harry Gruyaert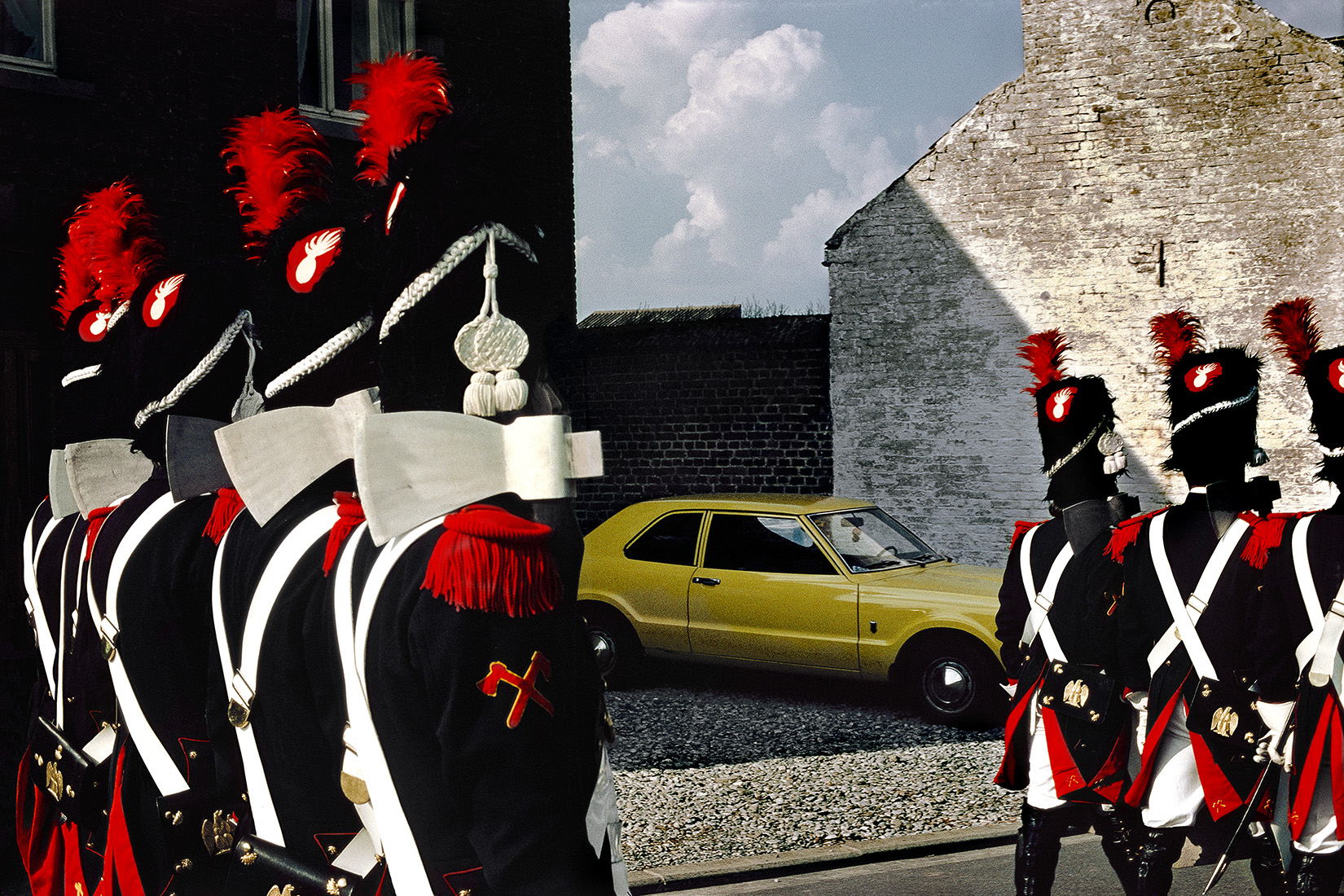 "In Waterloo, every year in June, there is a parade on the commemorative day of the battle where Napoleon was defeated. Like the many carnivals, festivals and processions that take place around the country, the event is also the occasion of spectacular alcoholic excesses. I found there was something quite absurd about these people, dressed in Napoleonic military period costumes, marching through the streets of a modern town. A situation very typical of Belgium, where Surrealism had been a strong artistic movement."

– Harry Gruyaert
Magnum Square Print by Harry Gruyaert – $100
Emin Özmen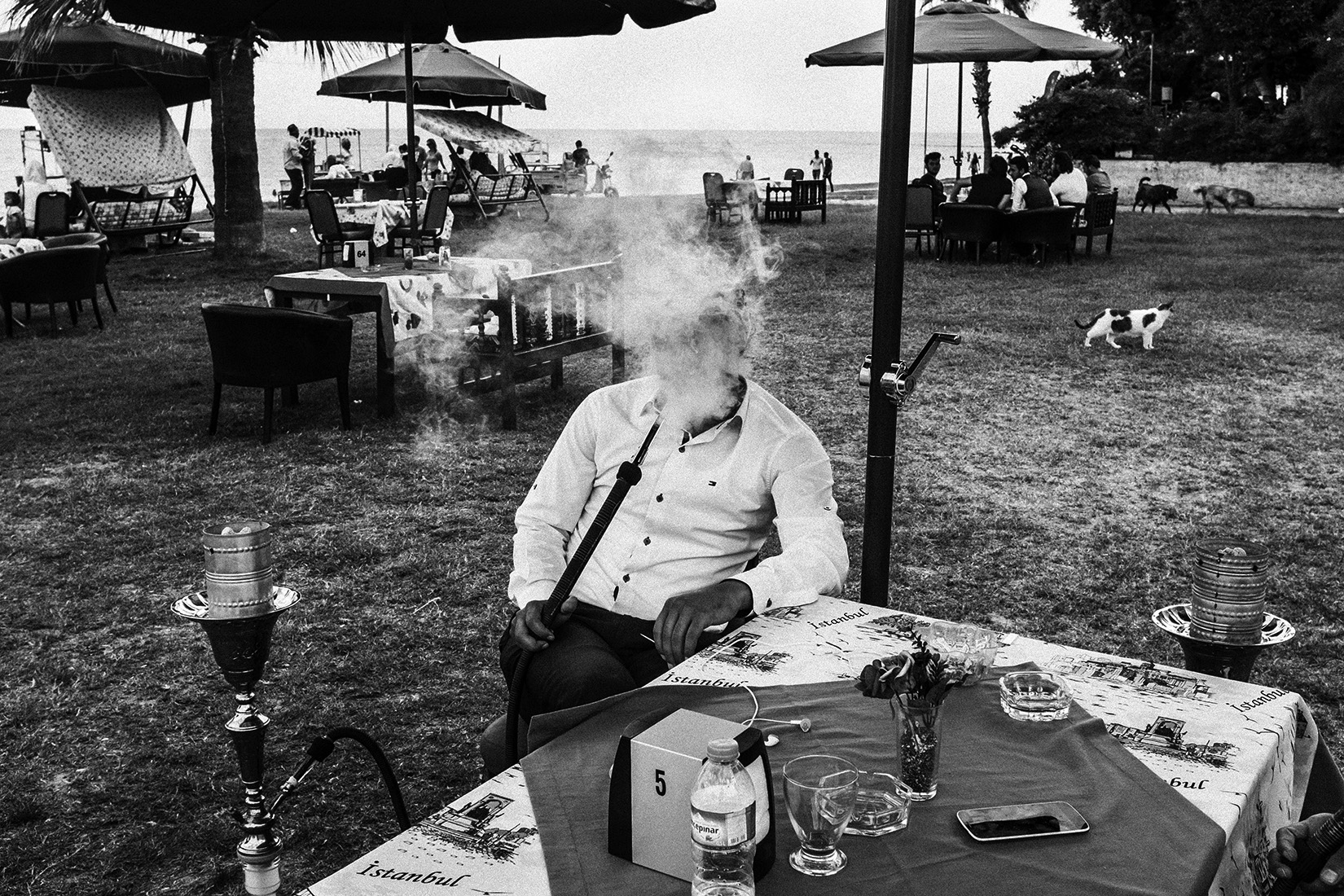 "I am often told that I look like I am 'elsewhere'. It's true, I get lost in my own memories, I travel in the mists of my mind. This photograph resonates with me because it shows how I feel in those moments when my head is clouded."

– Emin Özmen
Magnum Square Print by Emin Özmen – $100
Alec Soth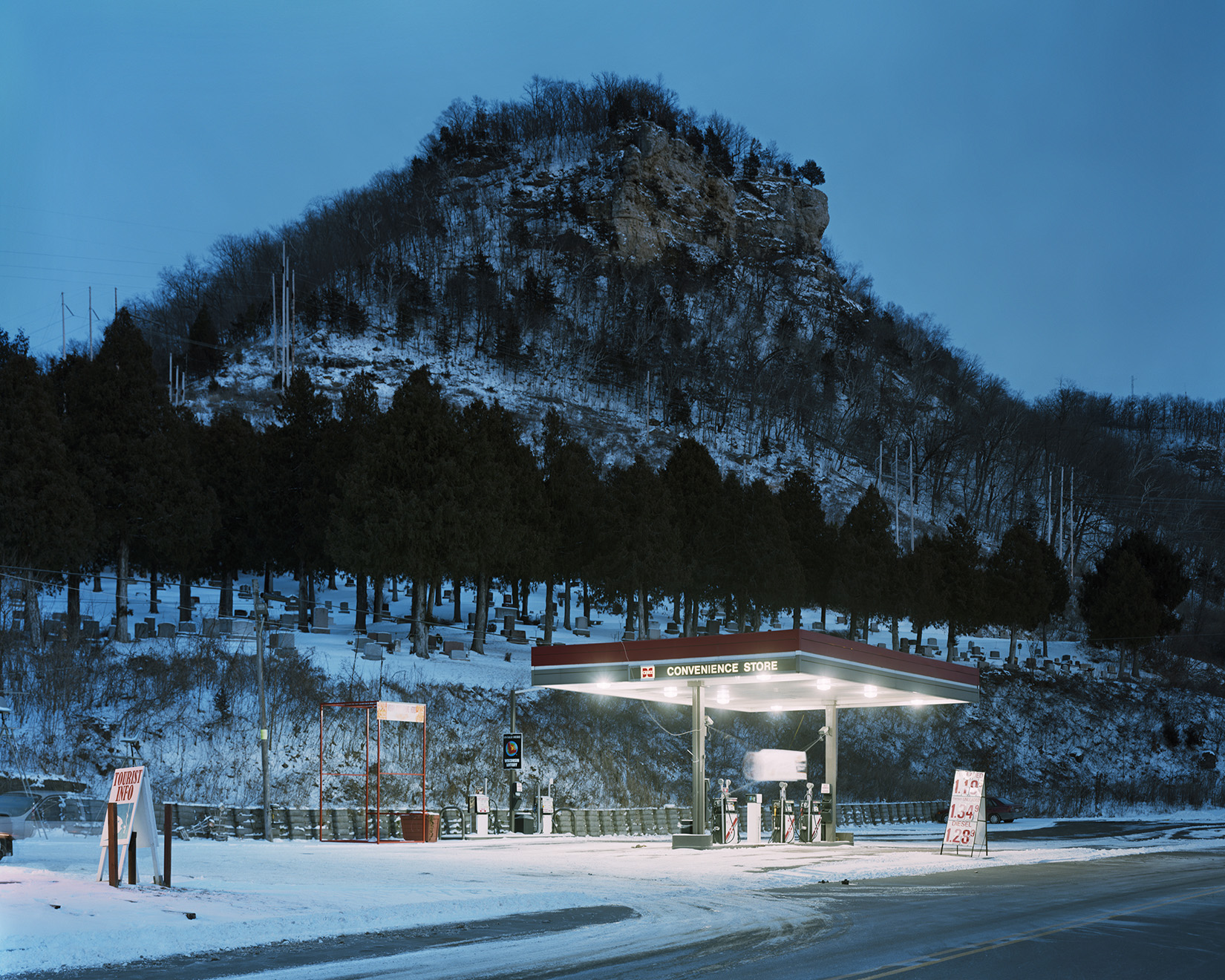 "This twenty-year-old picture is mostly about mood, but I also love the details: the light on the headstones and the barely visible ghost image of a car departing."

– Alec Soth
Magnum Square Print by Alec Soth – $100
Alex Webb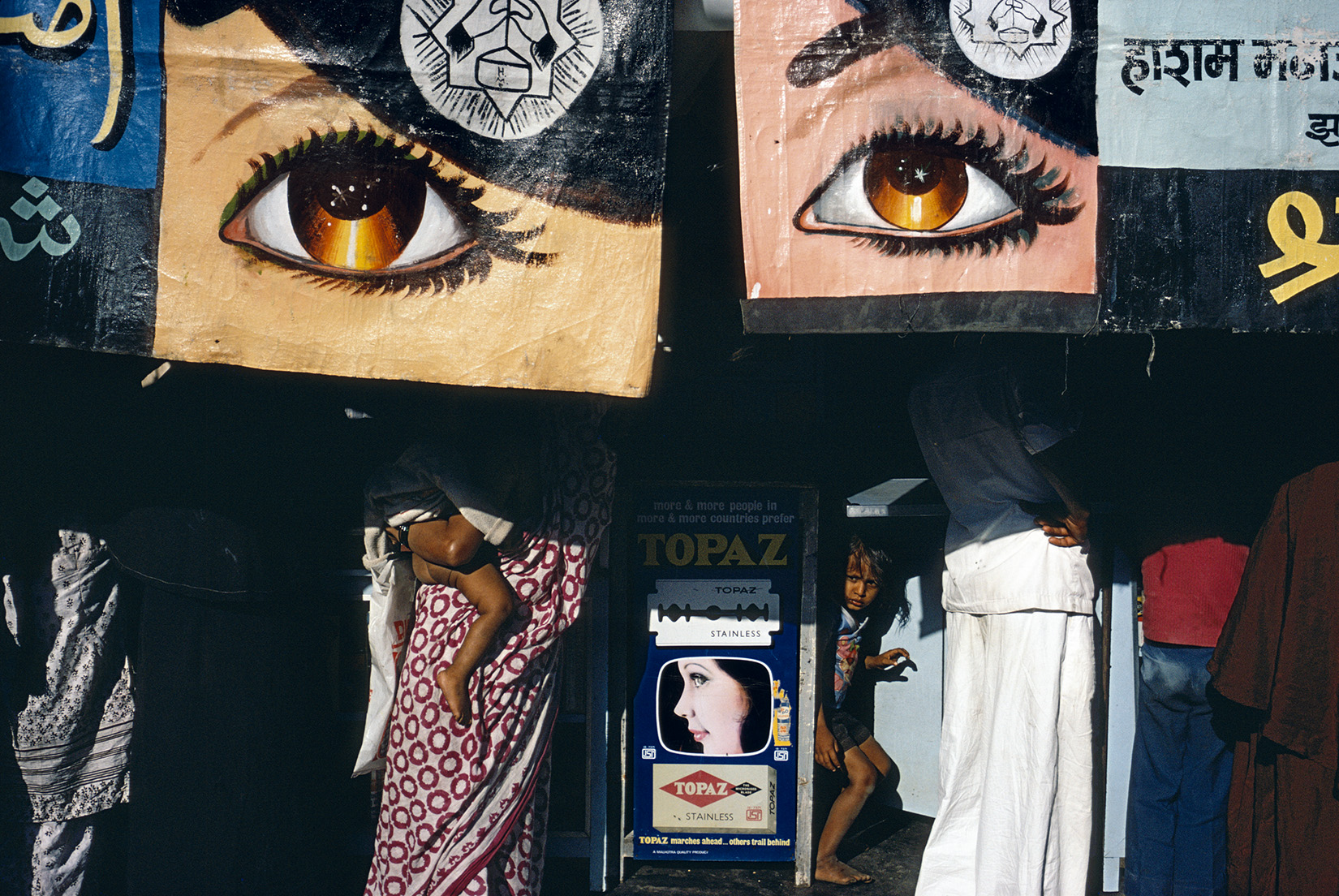 "As a young photographer, I worked solely in black and white. In the 1970s, I traveled to Haiti and along the U.S.-Mexico Border: experiences that changed me not only as a photographer, but as a human being. Ultimately, the searing light, the intense color, and the vibrant street life of these places – so different from the gray-brown reticence of my New England background – inspired me to start working in color. Guided by my newfound obsession with this medium, I traveled to India in 1981. Overwhelmed by the hot light, the vivid hues, and the chaotic streets of Bombay, I wandered incessantly, trying to make visual sense of this complicated and often confounding culture. Walking one morning, I glimpsed a pair of enormous eyes across the street. As I raised the camera to my eye, a child emerged from the shadows. I clicked the shutter."

– Alex Webb
Magnum Square Print by Alex Webb – $100
---
So there are my top 10 shots from the spring 2022 Magnum Square Print Sale. Do yourself a favor and check out all the images in the sale. Even if you're not shopping for a print there's some amazing work to see!!
The Magnum Square Print Sale – Precedents
The Magnum Square Print Sale runs from Monday March 14, 06:00 PST (09:00 EST) to Sunday, March 20, 11:59 PST (02:59 EST).
UPDATE: The Magnum square print sale is now closed. Stay tuned to StreetShootr and I'll let you know when the next one is happening!
During the sale, over 70 archival-quality prints, signed by the photographers or estate-stamped by the estates, are available for just $100.
Magnum Square Prints are printed on 6×6" (15.24×15.24 cm) archival paper; image size is 5.5" (14 cm) on the longest side. Images will not be cropped but will instead have white borders. They are not editioned by quantity, but editioned by time, as these items will not be made available outside the sale window. The images in each sale are always different, and will never be available in this format again.
StreetShootr's Take On The Magnum Square Print Sale – Precedents
Magnum Square prints are sort of like parking tickets. If you're not careful, you'll get another one! But who could blame you when high quality (but tiny) archival prints are only $100 bucks? The prints are small enough to tuck anywhere or you can do like me and create a giant wall of square prints!
This time around I'm loving the Elliott Erwitt and the Alex Webb shots (both iconic) but that cock shot from BEZ is definitely coming home with me. Going to have to figure out a way to start writing these off!
---
What's your take on the latest Magnum Square Print Sale? Which prints are your favorite this time around? Post your ideas in the comments below and keep the conversation going!